Content
How to start the repair in the kitchen?
The best color scheme for kitchen design 9 sq m
Primary colors by style
Disposition of the kitchen 9 sq m with a loggia or balcony
Stages of warming the loggia
Final word
We all spend a lot of time in the kitchen. This room can easily be called the heart of our home. The issue of square meters is always very acute, and for some of us a kitchen of 9 sq m is a dream. And if you are lucky, then you should approach the issue of altering the interior and design of the kitchen with special attention. On the one hand, this area may not be enough if the space is not properly planned. And who is not so lucky, and the kitchen is even smaller, you need to take into account the same tips that I will give here, with the only difference being kitchen set will be more compact. Something we distracted from the main topic, and so, first things first.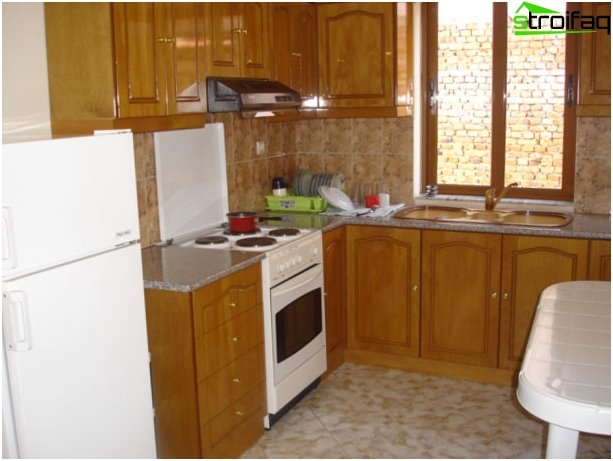 We also recommend that you familiarize yourself with designs of small kitchens.
How to start the repair in the kitchen?
A kitchen area of ​​9 sq m should be comfortable. This is what is most difficult to achieve, and this is not only a matter of furniture and equipment, but a combination of all the nuances. And there are a lot of them. In order for us to achieve the desired result, repairs must begin with a thorough plan. I recommend that you follow this sequence:
The choice of colors. There is a main rule for the design of small-sized premises – the colors you need to choose those that relate to warm and light shades. For example, for a kitchen of 9 square meters, beige, pale yellow, light blue and similar colors are suitable. And of course, no one canceled the combination of colors. Common base colors include 4 – WHITE, RED, BLACK AND GRAY. White as the base color can be combined with any bright shades, but the main thing is not to overdo it with the second color. The kitchen should not become a firework, otherwise we will experience nervous tension every day and, in the end, we will have to correct the situation and make new repairs. You can combine three colors, and take as a basis ready-made projects developed by eminent designers.

You also need to choose the right furniture. If there are no small children in the house, then you can stay on open shelves and cabinets. Although such options are not so common with us. Furniture can be made to order, for a small kitchen this option is preferable. In order to create a sense of space, we will have to try. The top row of hinged shelves can be made with glass facades, or even choose shelves without hinged doors! Fortunately, now you can make absolutely any options, it is not necessary to dwell on standard kitchen sets. If finances allow, then you can buy anything.

Lighting – in a small kitchen it is best to make several light sources. The first must be installed above the working and dining area. The lamp located in the center can become the second light source, but it should not be bulky, otherwise the whole effect of the spacious room will disappear.

We must determine the style that is close to us. Modern, classic, hi-tech, minimalism or other stylistic decisions. Based on this direction, we will create a single, interesting and vibrant interior in the heart of every home – our small kitchen!!!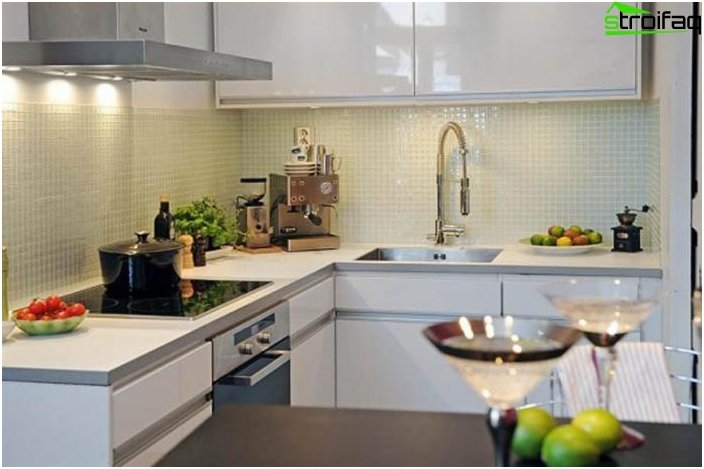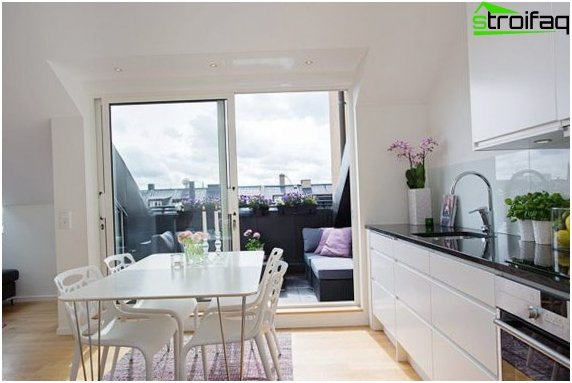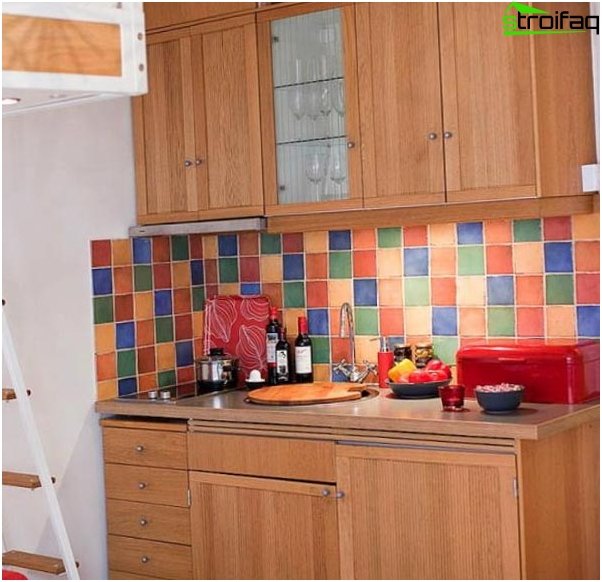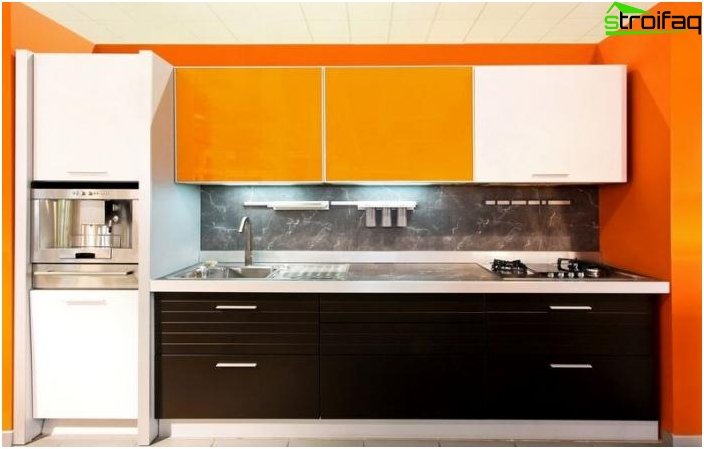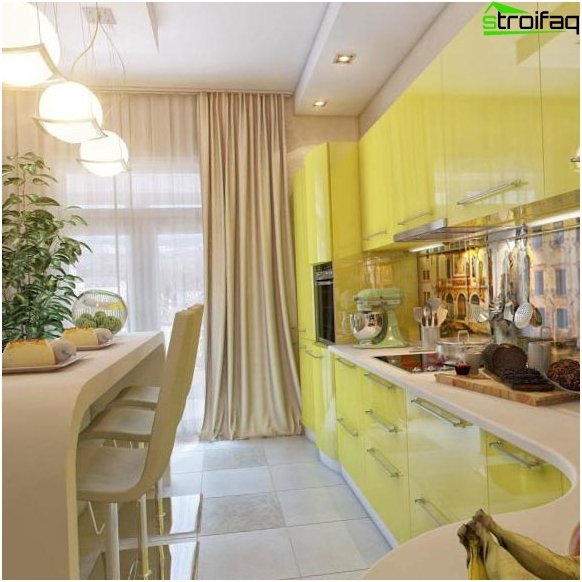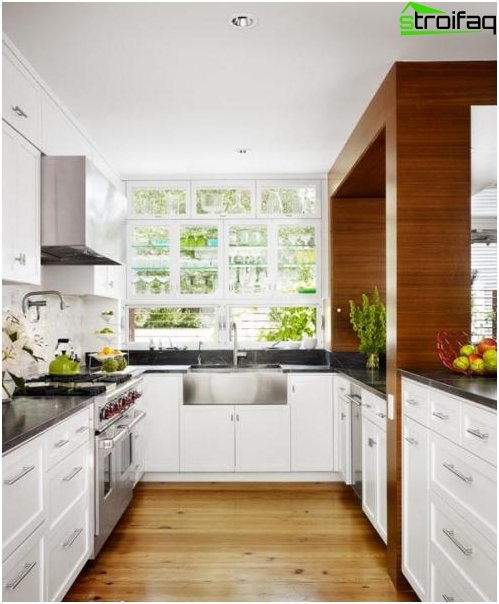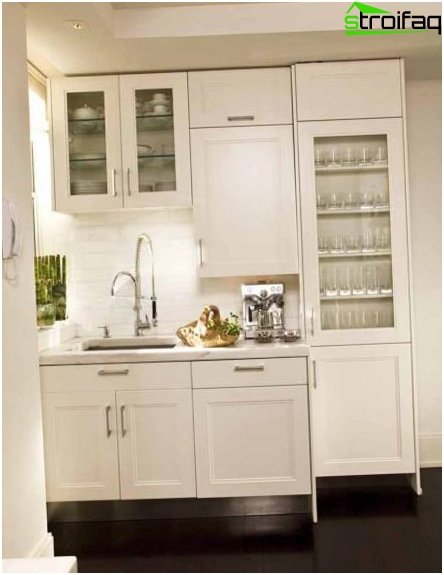 Be sure to read about how to equip the kitchen on the loggia!
The best color scheme for kitchen design 9 sq m
The choice of the color of the kitchen – by this word now I mean the totality of materials, furniture and all kinds of little things – should come from the style, area and design idea (this is the picture in the head or on paper that we should strive for).
Read more on how to choose color scheme for kitchen design.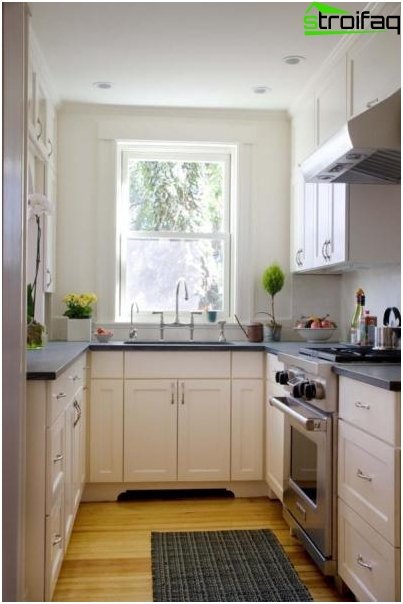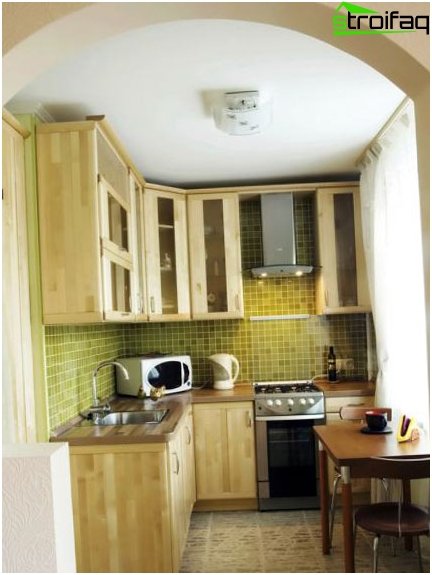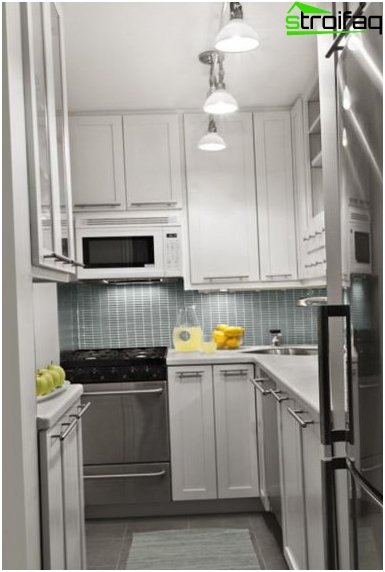 I suggest you look at the help table below, which reflects the color scheme for each style.
Primary colors by style
The main colors for the design of the kitchen are 9 sq m depending on the style of the interior
| | |
| --- | --- |
| Style name | Primary colors |
| Minimalism | Kitchen in this style is usually done in white, gray, black or beige colors. It is allowed to use a non-dark shade of the main color scheme as a "bright spot" |
| Classic interior | Everything is simple, it will be enough for us to use only natural colors, and the whole feature of the classic kitchen is furniture (often use natural wood to make a headset) and accessories for it |
| High tech | To design a kitchen in this style, I least want to think about color, since the closest attention needs to be paid to household appliances, modern and smart. And the colors here for the most part are neutral pastel shades, or one bright wall of absolutely any color. Lots of metallic luster and glass air surfaces |
| Mediterranean style | For this style, we are best suited for such colors – terracotta, olive, light yellow, the color of a delicate rose and other warm shades. |
See more photo wallpaper for the kitchen.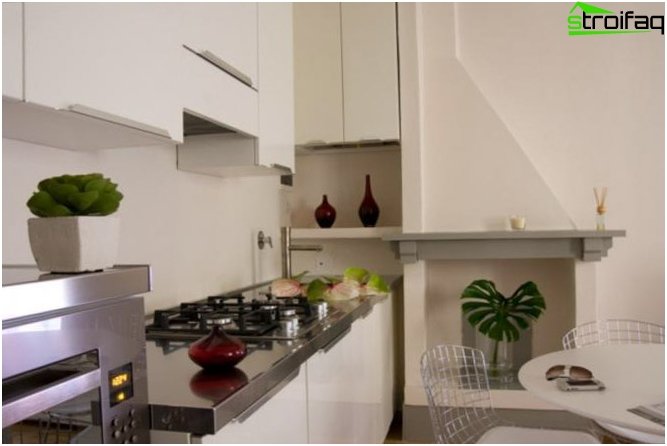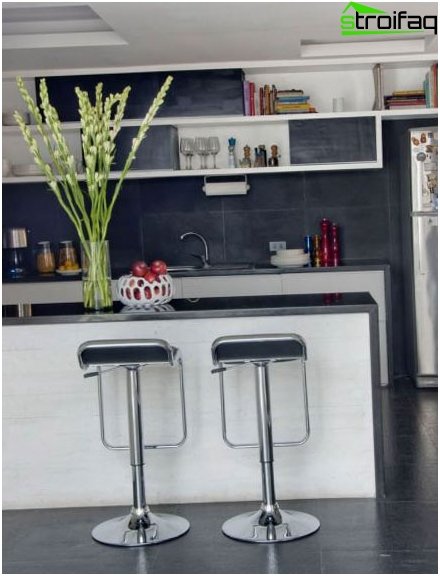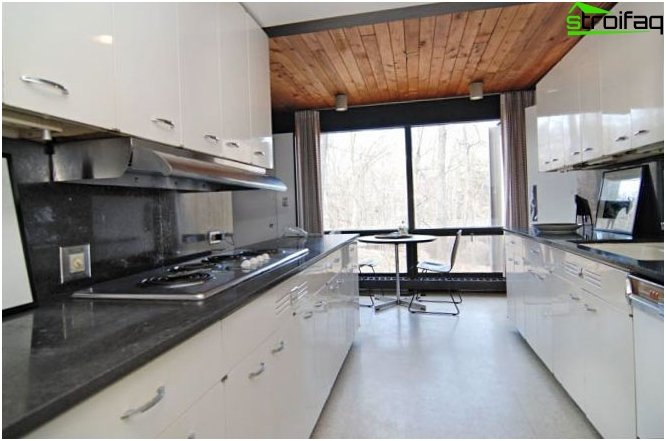 I have described not all styles, but only those that are most suitable for us for kitchen design, with an area of ​​9 square meters. A stylistic solution organizes the space, the right color and furniture will create a cozy atmosphere and will make friends visit our house much more often.!!!!
Read more about the interior of the kitchen-living room here.
Disposition of the kitchen 9 sq m with a loggia or balcony
Holders of loggias and balconies that have access to the kitchen are doubly lucky. This space can and should be used when repairing a kitchen. In this case kitchen design with balcony more diverse, and the area of ​​our baby (kitchen in 9 sq. m.) will become much larger. But just before this, the balcony must be insulated, and to do this efficiently.
If we are talking about a loggia, then in most cases, accession should take place by coordinating documents.
NOTE!!! Have to run around, redevelopment is always associated with paperwork. It is unreasonable to repair the kitchen without a positive decision of the competent authorities !!! Firstly, it is unsafe..
The apartment building may begin to collapse due to this, and our redevelopment will be to blame. Especially if there is no experience in carrying out such work. Then go, prove your innocence, and I personally don't want to compensate the damage to all the injured property of the neighbors!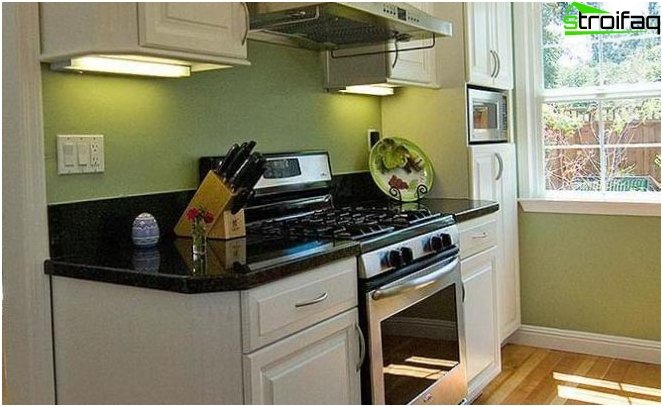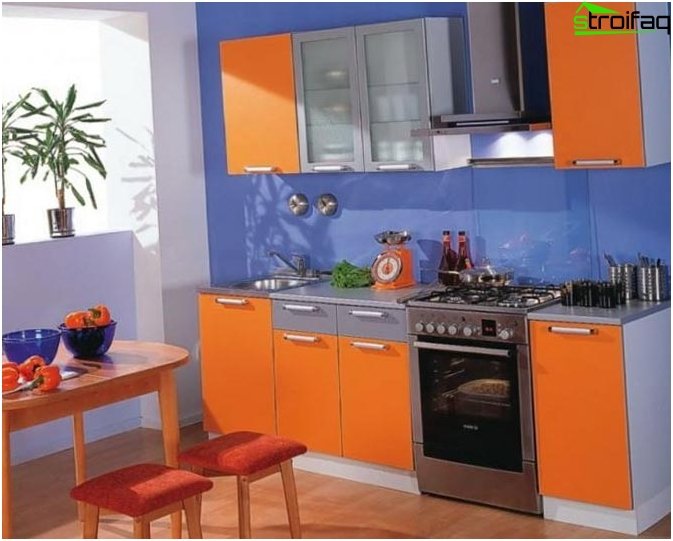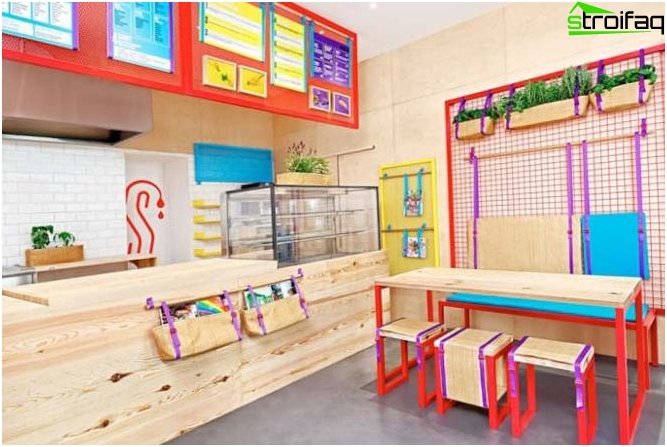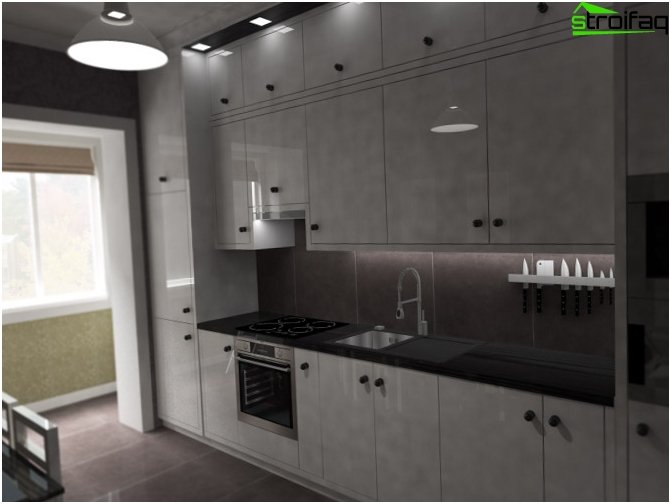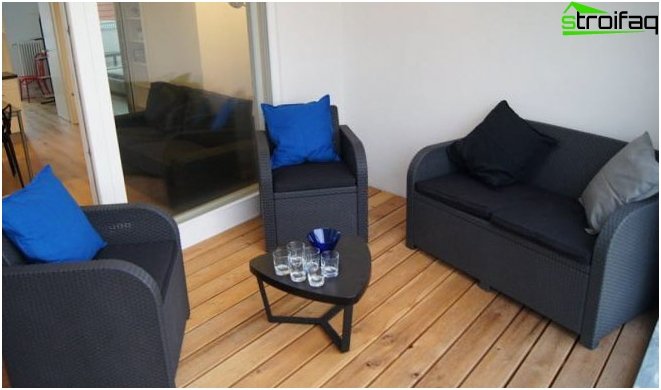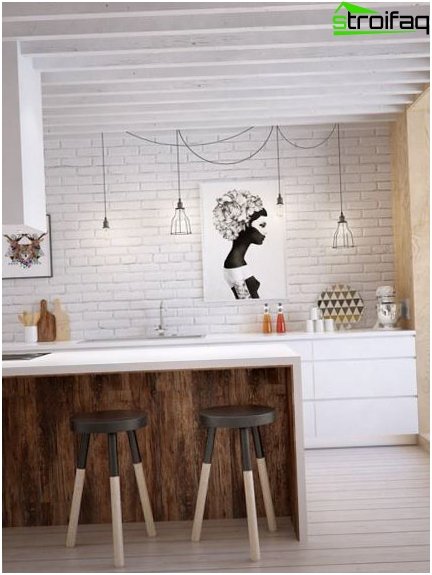 Stages of warming the loggia
So the first stage before the start of the repair – we need to get permission to redevelop. This is especially true for those of us who affect the supporting structures of the building, and the partition of the kitchen and loggia is most likely such. When the balcony is insulated, this stage is not needed, since it's not enough for anyone to break the wall in the kitchen.
The second step of repairing and combining the kitchen with a balcony or loggia is the installation of new double-glazed windows, and the insulation of a new add. area. Everything begins to warm – walls, ceiling, floor. Moreover, for us there is no difference whether the neighbors did insulation on their loggia or not. We do not want to use add. An area only in warm weather, we need the premises to fulfill their functions in the winter. Therefore, we insulate all surfaces inside, it is best to use a new generation of insulation (foam, expanded clay for dry screed and the like). At this stage, it is important to carry out steam and waterproofing, it is not difficult to do this. In most cases, a thick plastic film is used for waterproofing, but you can also buy special materials in a hardware store. The assortment is large there, and the consultants will explain everything, even to those of us who have never been involved in this business..
The third step is to level the surfaces for finishing. I will not talk much about this, since the technology is quite simple, and many of us have already done this more than once or twice. The walls of the floor and ceiling are first sheathed with any chipboard or drywall. Joints are putty, and after drying, 1-2 layers of finish (putty) are applied. The whole thing should dry, and only after that they begin to repair both rooms. Yes, and also, electric wires and other communications (for example, openings for a heating radiator) should already be made in the previous steps.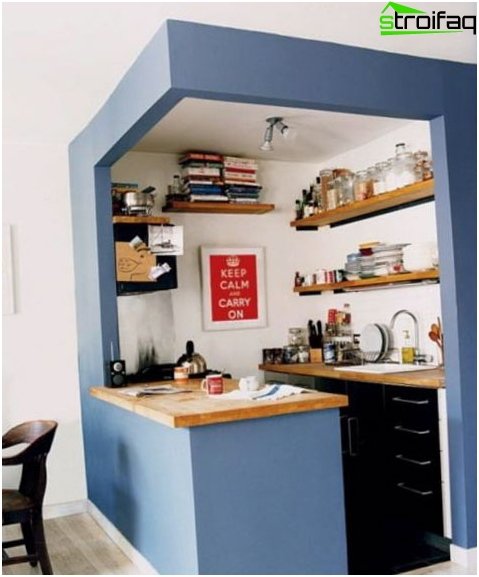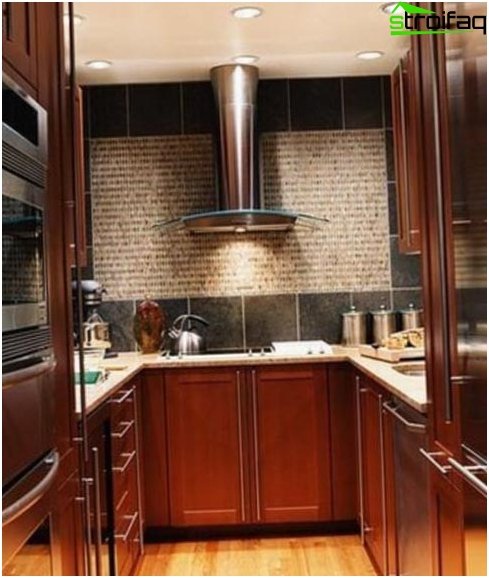 Final word
If you read everything carefully, looked at examples of the interior of the kitchen on an area of ​​9 square meters, then the whole alteration will be easy. The main thing in this matter, to take the first step is to draw up the right plan. And all other stages of the work will be carried out by you exactly in accordance with it. And in the store you don't have to run around headlong, picking up furniture and appliances if you stick to a given stylistic decision.
Read more about kitchen design 10 sq m.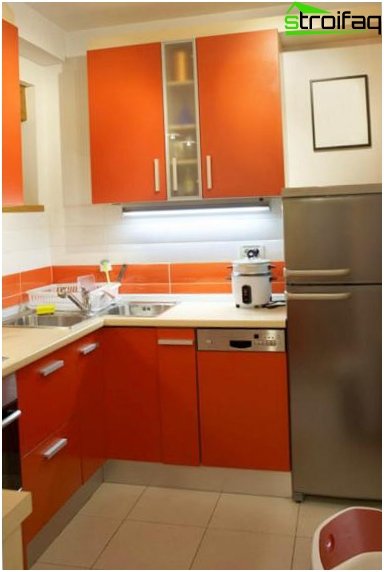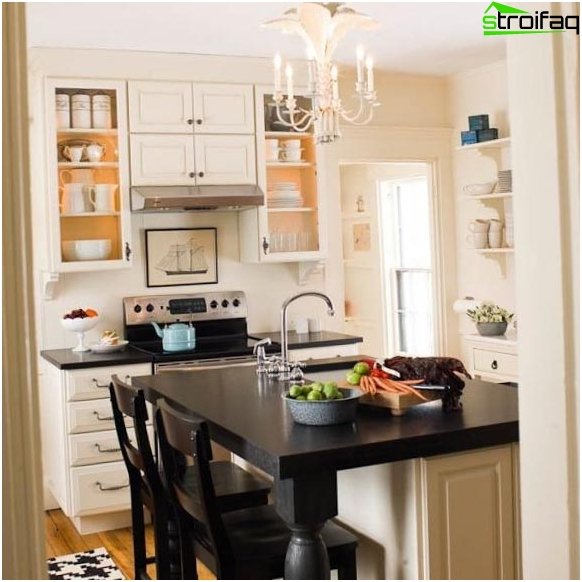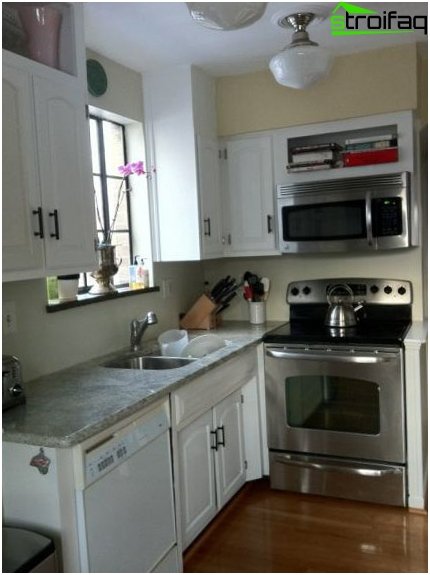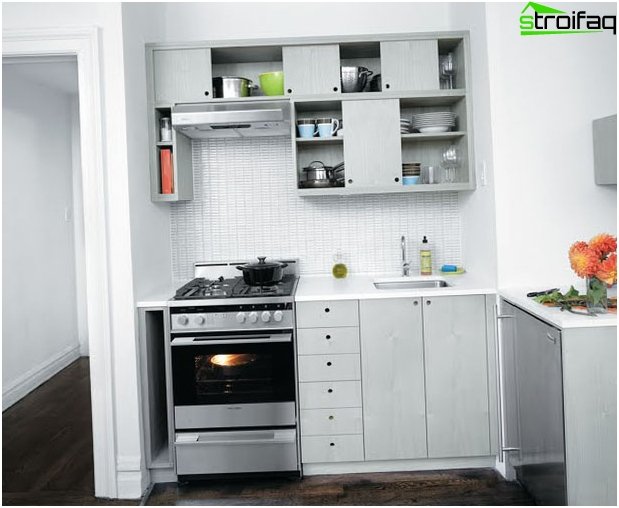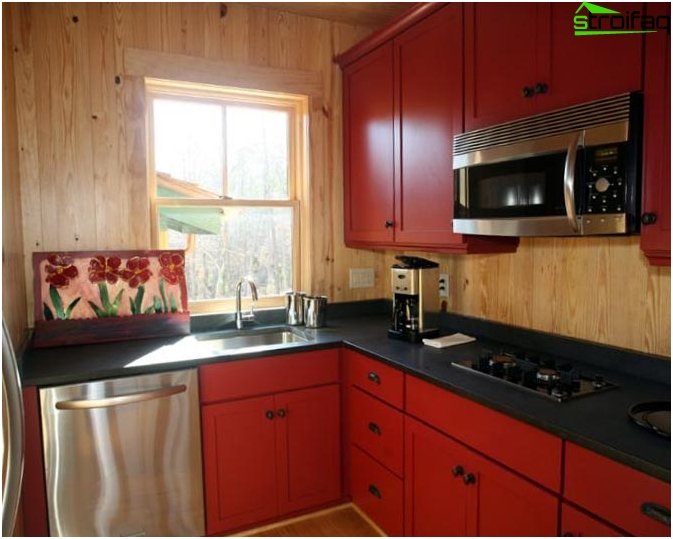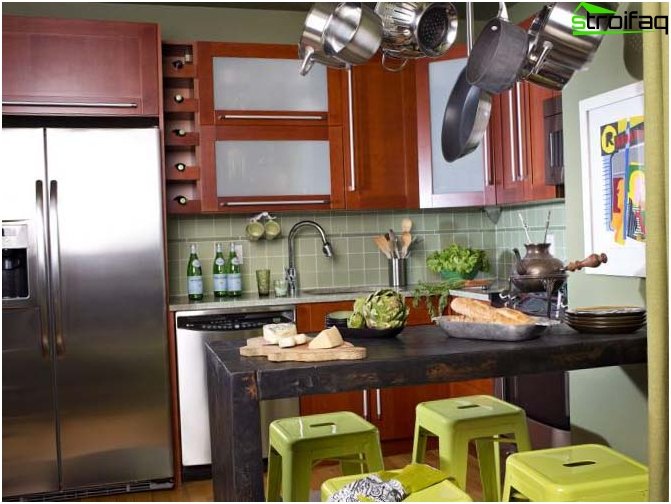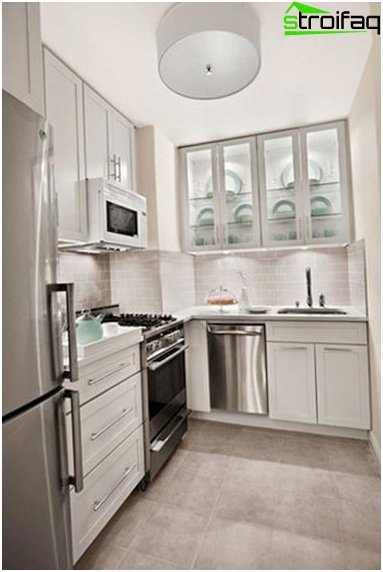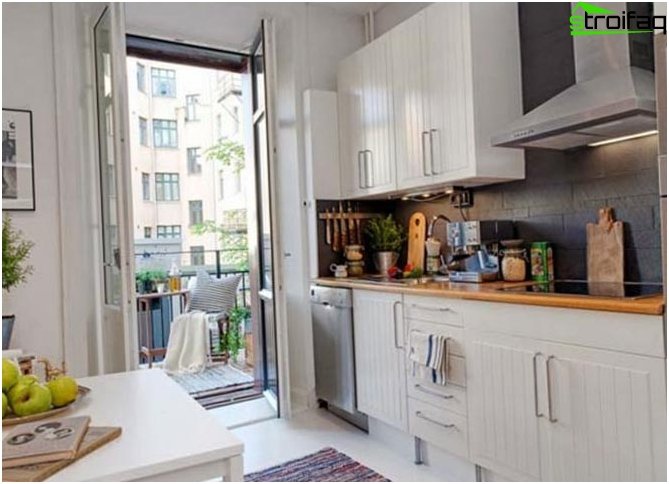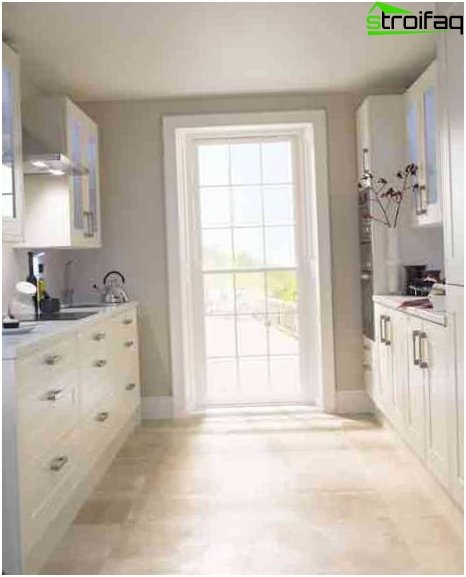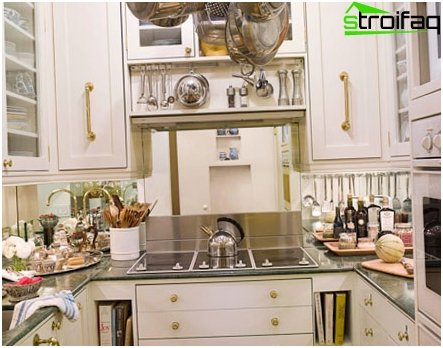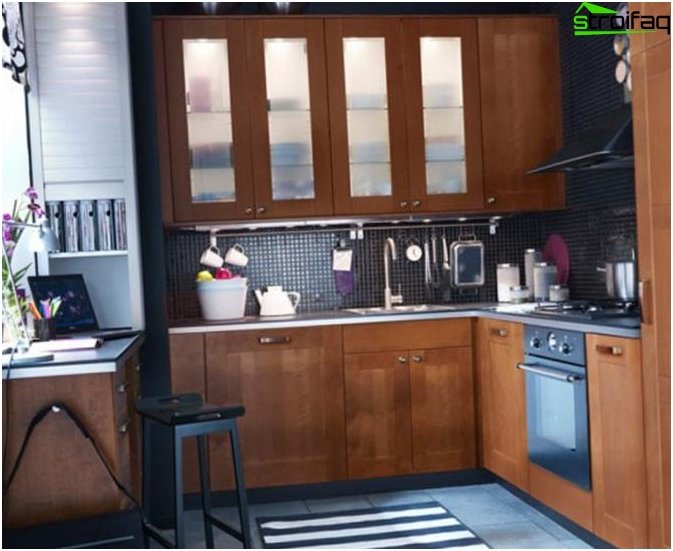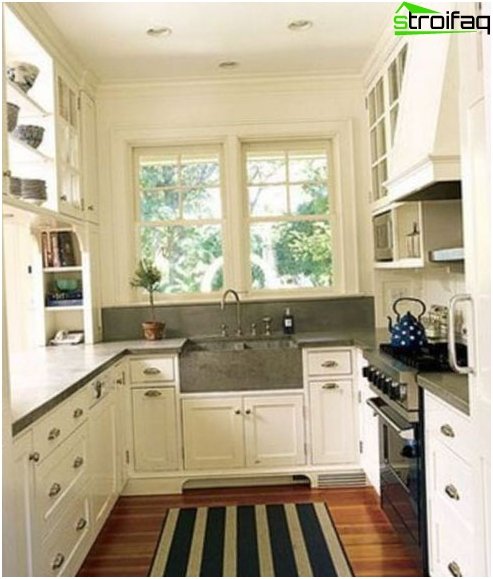 Read on how to choose cuisine in Ikea.