By and large, laying a laminate is a simple matter. Of course, for a specialist in this field it will take a minimum amount of time to produce this work, but a person without special training will be able to cope with this task. True, he will need more time for this, but it will be possible to save a decent amount for installing laminate flooring. Having familiarized yourself with the basic rules and technology of laying, you need to figure out which tool for laying the laminate will need.
Laminate Laying Tool
1. Electric jigsaw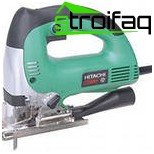 This tool is necessary to have, it is the most important in this work and is used to accurately cut the last boards of a number. The cost of such a tool depends on its power, features and popularity. For an apartment where the amount of work is small, it is enough to purchase a jigsaw with a small power – 400-500 W (it costs between $ 40-50). A cheaper tool does not need to be bought, since it does not withstand prolonged loads and quickly fails. It is necessary to get a set of files.
2. The hammer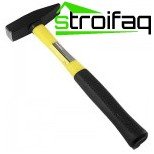 When laying a laminate, it is used to knock panels in order to eliminate gaps between them. For this, a hammer or wooden mallet weighing 0.5 kg is suitable.
3. Square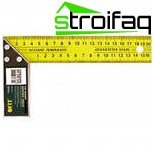 An equally important tool when laying laminate flooring. A metal corner 30-35 centimeters long is suitable.
4. Construction pencil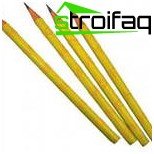 Required for marking.
5. Roulette construction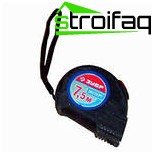 It is necessary at the initial stage when measurements are taken of the area of ​​a room. Its length is determined by the size of the room. Usually 5m is enough. Masters prefer to use roulettes with a lock.
6. Tamping bar.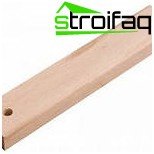 It is used for tapping panels. It is better to use a special plastic bar attached to the styling kit. Its special shape allows you to compensate for the shock, warning damage to the castle of laminate boards and their surface. The edge of the bar used must be perfectly flat so that, adjacent to the panel, not to damage it. Therefore, the use of a regular piece of board instead of a special bar is unacceptable.
7. Restrictive or spacer wedges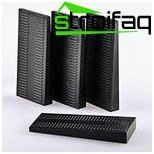 They are installed between the wall and the slats in order to comply with the technological gap. If this is not done, with increased humidity in the room, the laminate expands and, abutting against the wall, can swell.
8. Metal bracket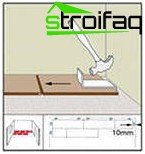 She knock down the end of the last panel in a row. On one side she clings to the edge of the lamella, and on the other side she is knocked out with a hammer. It is not recommended to use mounting instead of staples – you can damage the edge of the board, and if the wall is drywall, then it will deteriorate.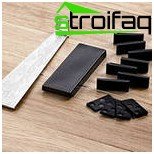 A metal bracket, spacer wedges and a tamping block – all this makes up the mounting laminate flooring kit, which costs about $ 10.
9. Hacksaw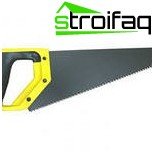 The door is mounted, as a rule, after laying the laminate flooring. But if it has already been installed, then in order to lay the panels under the door frame, it will need to be filed. For this, a hacksaw with small teeth and a wide blade is used..
10. Hammer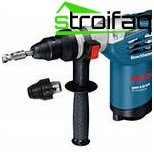 Experts recommend using a weak professional hammer drill used for concrete walls in work (to install skirting boards) than an amateur impact drill.
11. Miter box (angle cutter)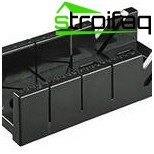 If the corners of wooden (or MDF) skirting boards are standard (90?), You can do it with only a miter box and a hacksaw. And in cases when the value of the wall angles is greater or less than 90?, One cannot do without a cutter. Plastic skirting boards are installed using fittings..
12. Screwdriver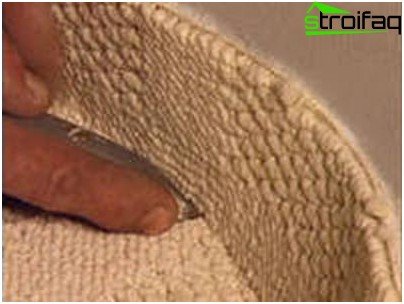 Significantly facilitates the work when laying plywood on a wooden floor, installing interior thresholds and screwing skirtings. If there is no screwdriver, a reverse screwdriver is also suitable, but if there is none, installation of the baseboard can also be done with a simple (Phillips) screwdriver.
13. Knife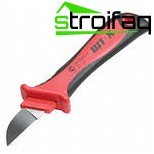 It is necessary for opening the packaging of the laminate, and also for cutting the substrate. You can do the usual kitchen, but it is better to have a mounting knife.
When laying the laminate, you will also need such a tool and materials:
drill to the perforator (5×35 and 6x40mm);
Scotch;
dowels-nails (5×35 and 6×40 mm);
construction knee pads (for knee protection).
So, to lay the laminate yourself, you must have the following tools: tape measure, jigsaw, hammer or hammer, square, construction pencil, hammer, hacksaw, miter box (or angle cutter), a standard set for laying laminate flooring, a screwdriver or a screwdriver. This whole set of tools will cost about $ 80.