Content
The choice of material for the kitchen table
Wooden tables
Glass tables
Stone tables
Plastic tables (plastic coated)
The choice of the shape of the countertops depending on the general style of the kitchen
Round
Oval
Rectangular
Square
Other forms
Types of kitchen tables
Dinner table
Cutting table
Wall table
Features of choosing a table for a small kitchen
Custom kitchen table (approximate prices depending on materials and design)
Can I make a kitchen table with my own hands?
The choice of material for the kitchen table
One of the main choices that will get in your way when decorating your kitchen, will become the choice of dining table. Or rather, the material from which it will be made. Most often choose:
Chipboard;
MDF;
wood of various species;
metal;
glass;
plastic;
stone (artificial or natural).
It all depends on the amount that you are willing to spend on a kitchen table and chairs identical to it, as well as on general style of interior – After all, all elements of the decor should be perfectly combined with each other. Let's look at the main materials and their advantages.
Wooden tables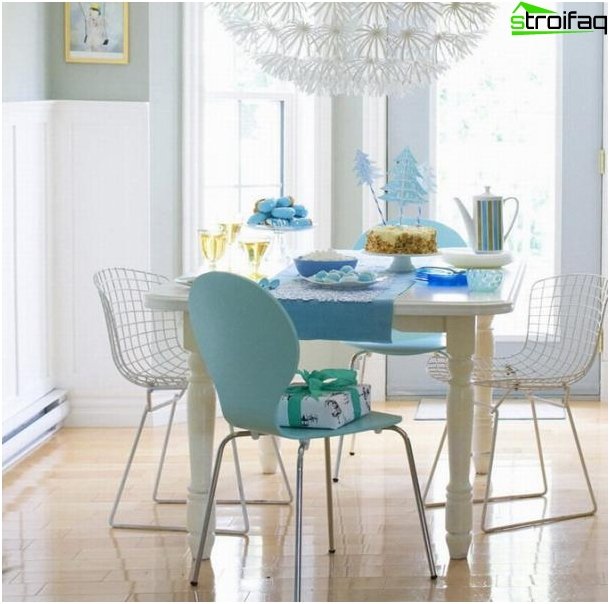 This kitchen interior is decorated in pale blue tones. Square wooden table. Metal and combined chairs (metal-chipboard). The table is conveniently located in the middle of the room, where it is well lit by daylight..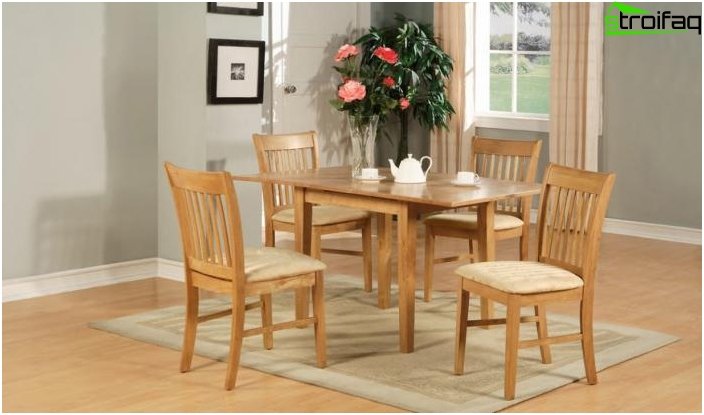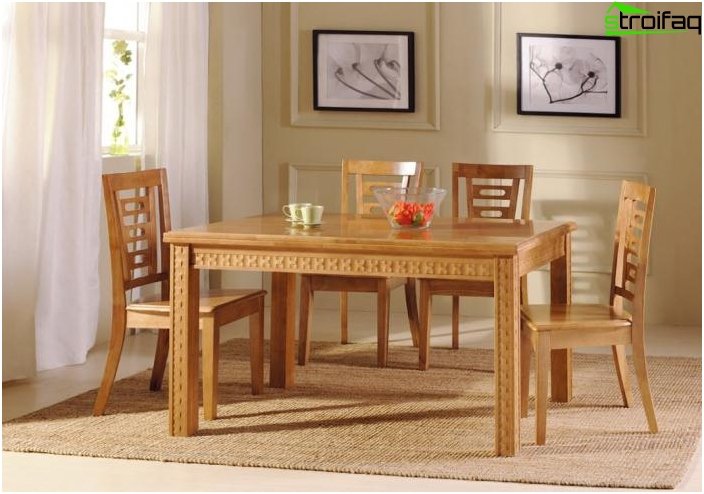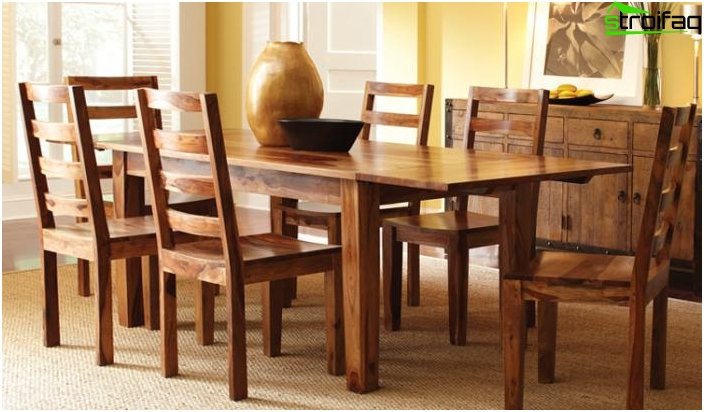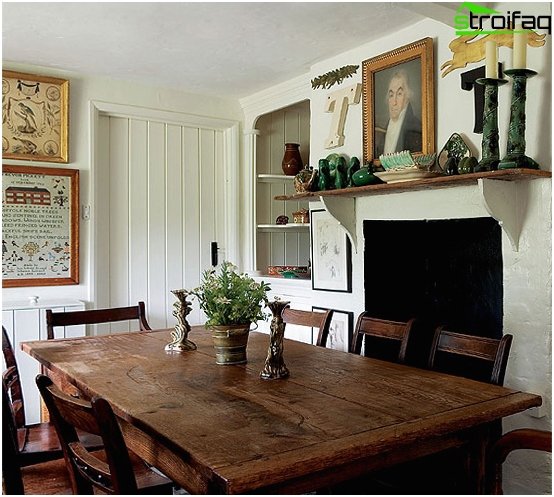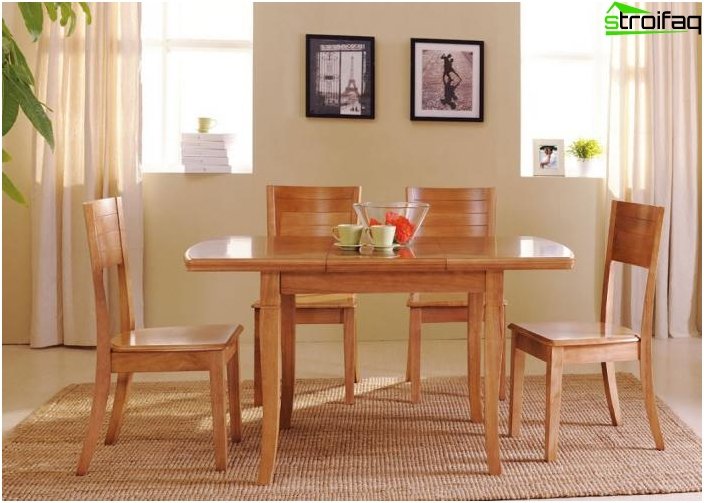 As you have noticed, wood fits perfectly into almost any interior. Such material is natural and environmentally friendly. This is very important if there are small children or allergies in the house..
If you choose a wooden table, then it will serve you for a long time, because it is a high-quality and reliable, but expensive material. Such tables are durable, but have a very large weight. Mostly they are made from hardwood:
Rowan;
oak;
larch;
Apple tree;
elm;
beech;
Birch.
Best of all, a wooden table will fit into a country style, classic or provence, but a straight-line table of strict contours and in Hi-Tech style will look good.
Glass tables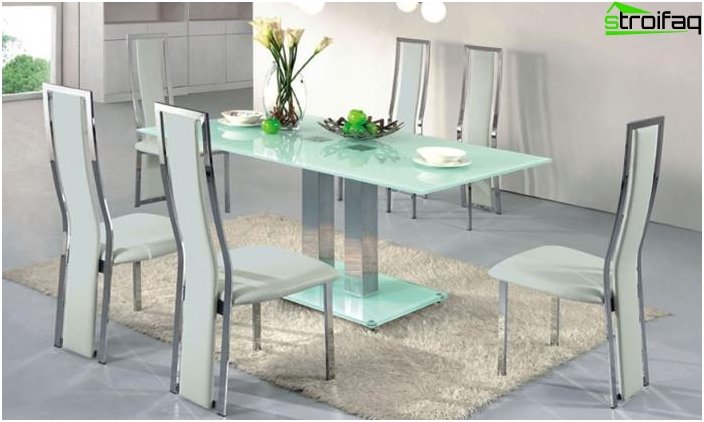 Glass tables look good in the style of Hi-Tech, modern or minimalism. Such models are very strict, there is nothing superfluous in them..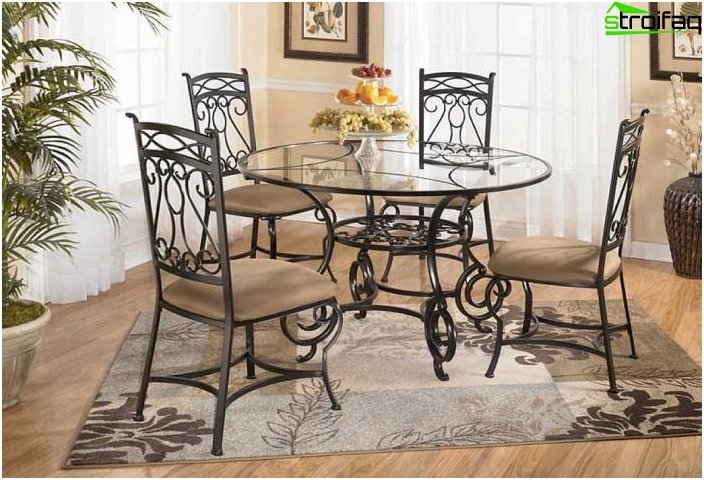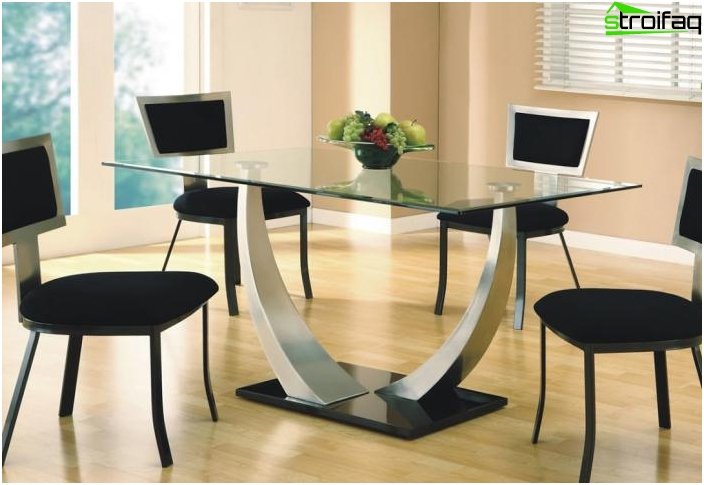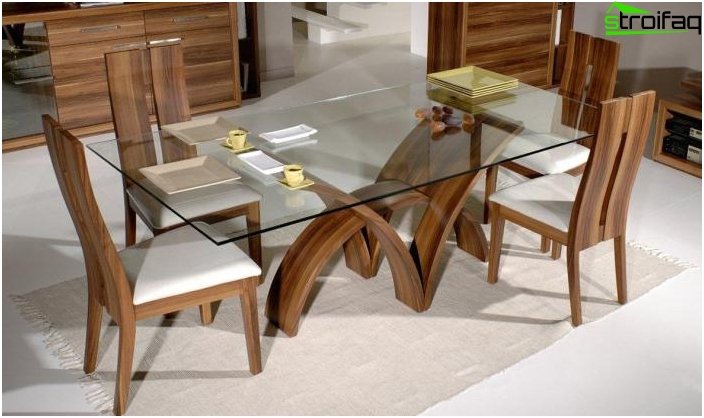 A table with a glass top is perfect for any interior – it is original and elegant. Such kitchen tables are very reliable. Glass is made for them in a special way, which results in complete protection against mechanical damage to their surface – they are not afraid of scratches and chips. And they do not require any special care – neither grease, nor water, nor any other contaminants penetrate the countertops – it is enough to wipe the surface with a clean damp cloth and dirt as usual.
Stone tables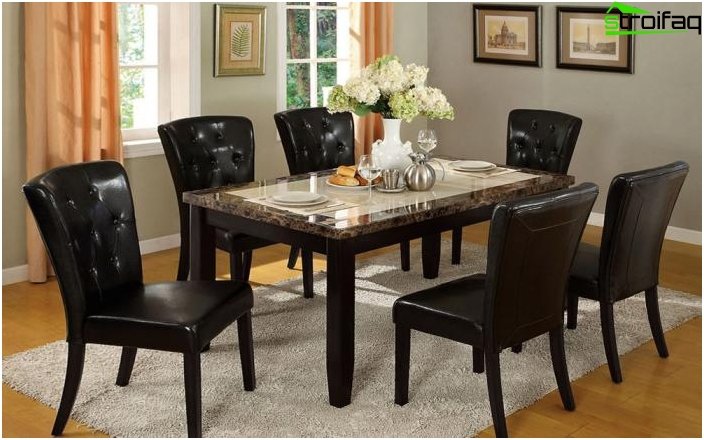 Stone tables look reliable, like medieval fortresses. They are strong and indestructible.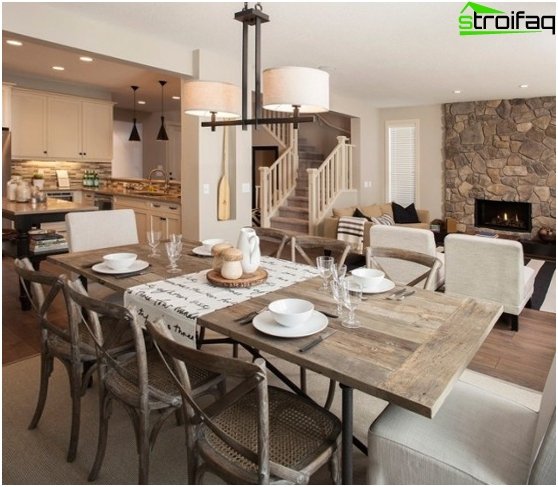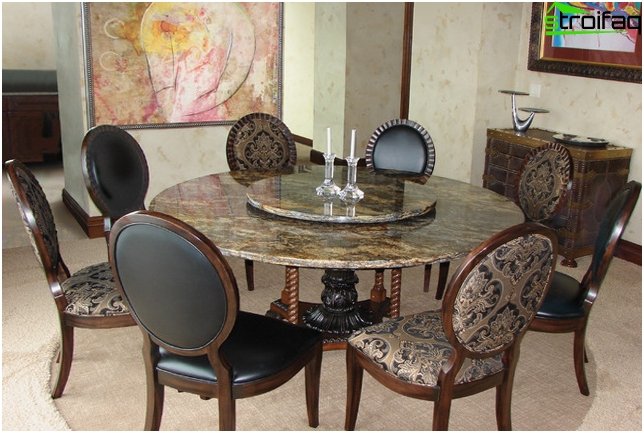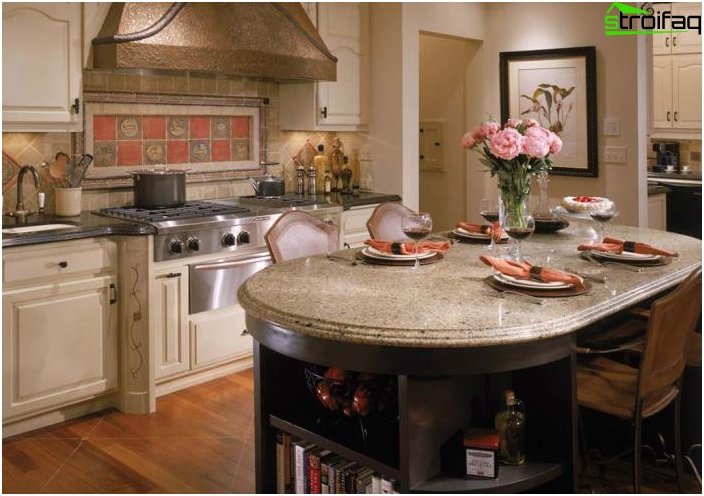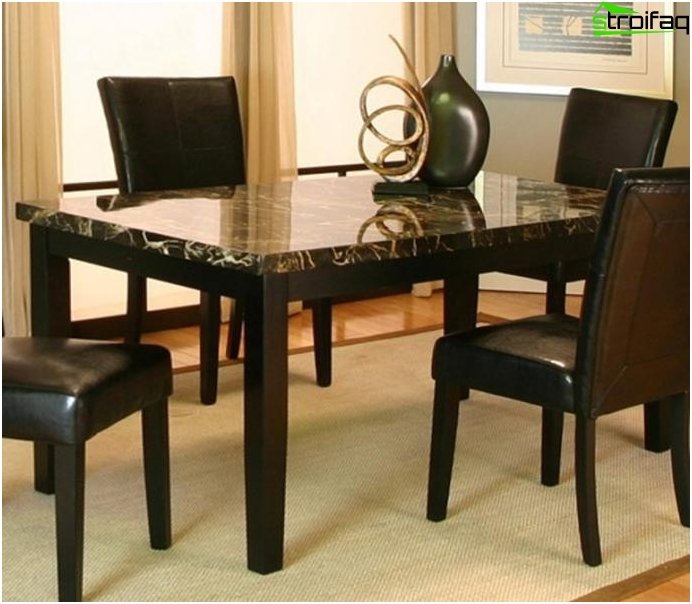 Stone tables are very beautiful and no less durable than wooden tables, but they also have a number of drawbacks. For example, such tables are sensitive to temperature extremes and exposure to acids. They are also very heavy in weight..
Stone tables are ideally combined with Romanesque and Mediterranean styles, and they organically fit into modern, provence and chalet style..
Plastic tables (plastic coated)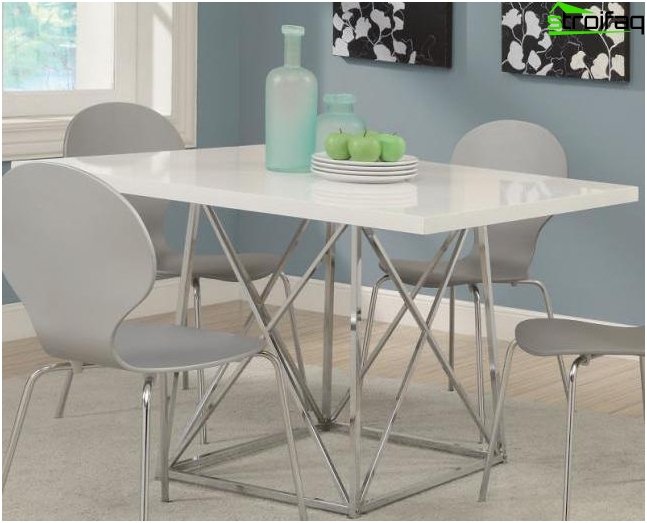 Plastic tables are light and elegant. The appearance of the countertop can be decorated of your choice – either under the wood texture, or under the patterns of malachite, or it will be painted by you yourself.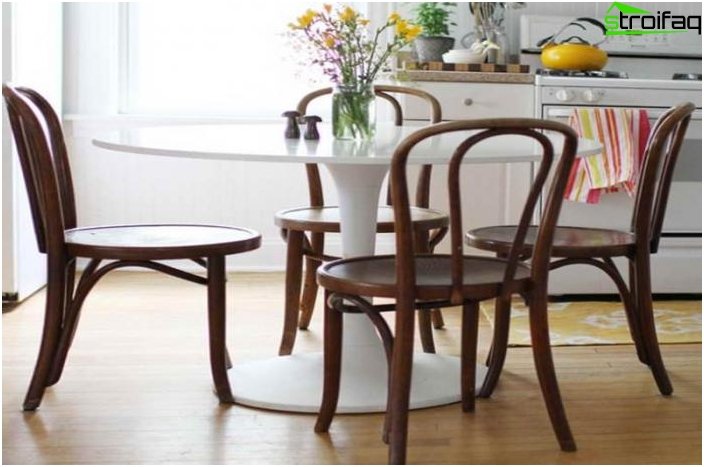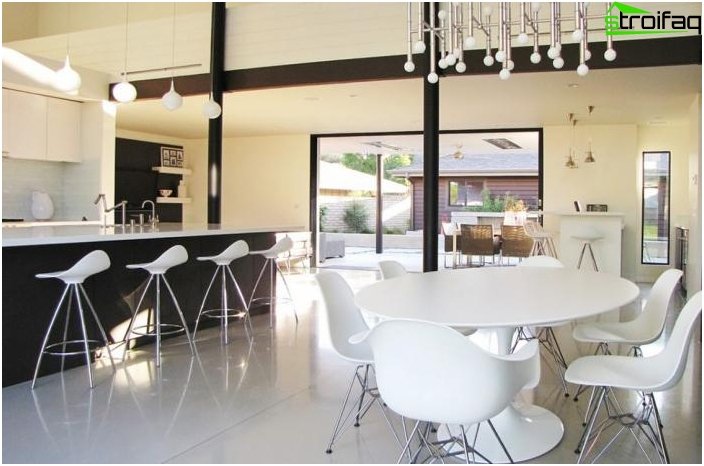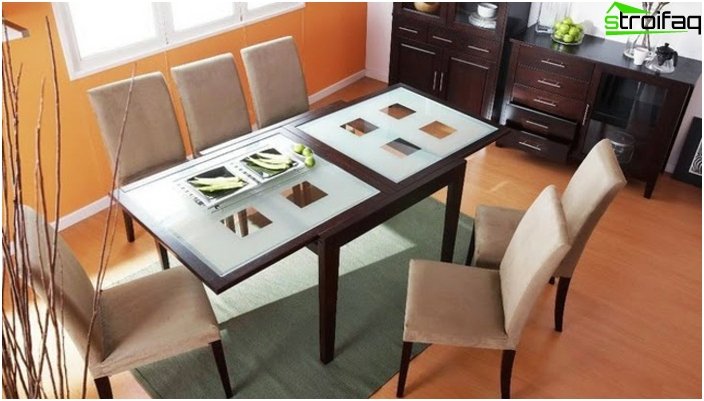 By purchasing a table with a plastic worktop, you will receive such nice bonuses as:
low cost of the table;
durability of operation;
practicality (does not require special care);
wide selection among the variety of colors and shapes of countertops.
Plastic tables in the modernist, Hi-Tech and urban style look elegant. Fortunately, their surface can be visualized as wood and stone, which gives them even greater charm.
The choice of the shape of the countertops depending on the general style of the kitchen
Having visited any furniture store, you will notice that assortment of dining tables so diverse that you start to wonder – which option to choose? After all, they are all so beautiful and fashionable, alluring with their originality and grace. Do not rush to take the first kitchen set and, besides, the unusual shape of the table that is part of it. First of all, imagine how it will look in your kitchen, and whether it will meet all the requirements for a kitchen table. Pay attention to the shape of the countertop – it will depend on this whether it will be convenient for you and your family members to sit behind it.
Kitchen table:
Round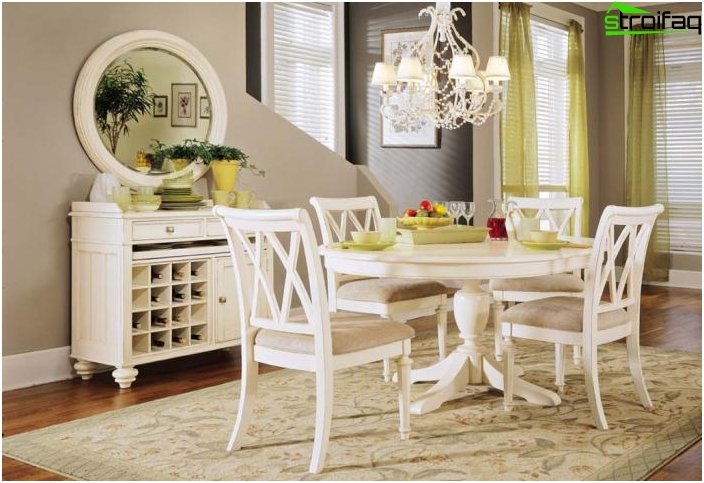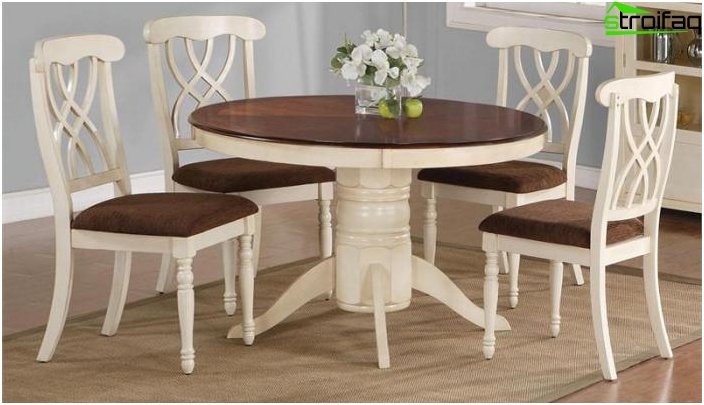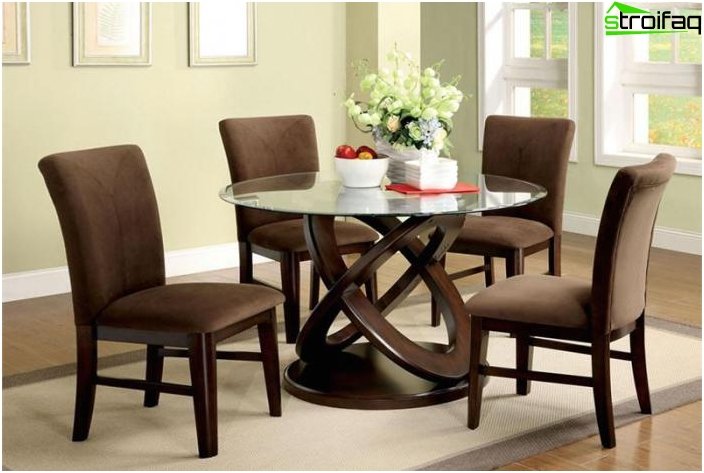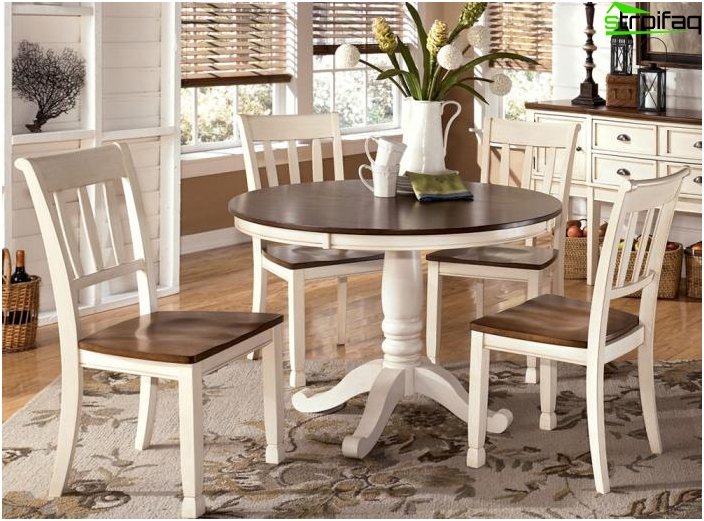 Round tables have not gone out of fashion for centuries. If the interior of your kitchen is dominated by smooth lines, then be sure to pay attention to this option.
Tables with round countertops have been known since the Middle Ages. Remember King Arthur's Round Table ?! So, such tables look great only in the middle of the kitchen, and if your area allows it, then it will be the best choice for you. The support for it can also be different – either one main, or several legs with a convenient location. At such a table, more people can fit than at a similarly sized square or rectangular table. Plus, such tables are safer if there are children in the house, because there are no corners on them..
Oval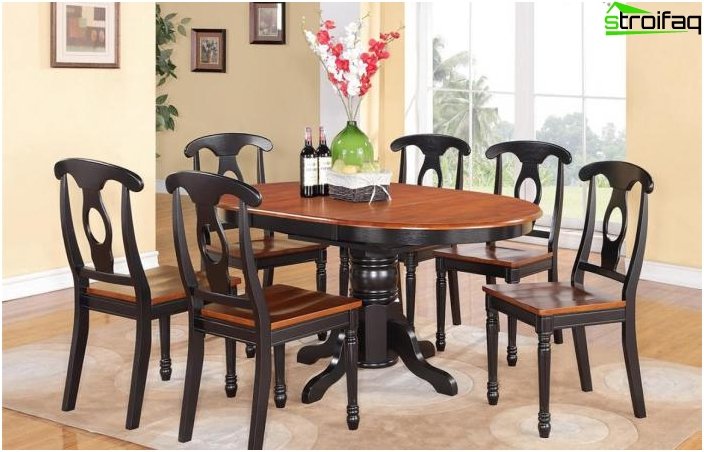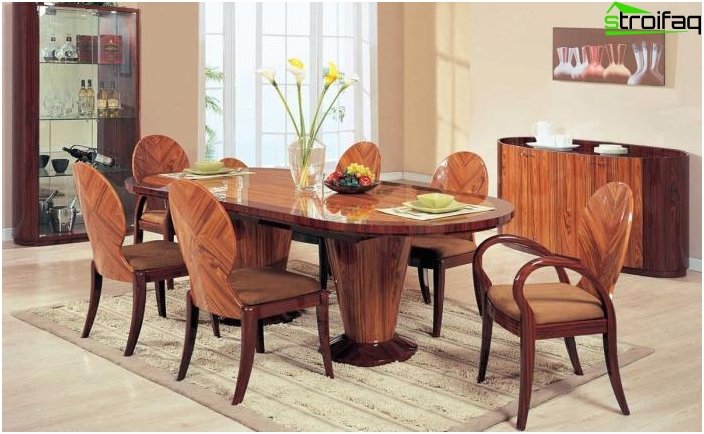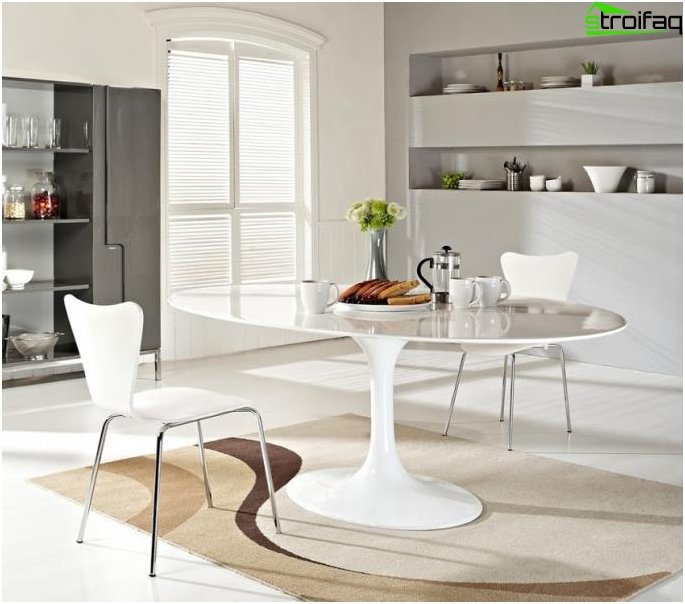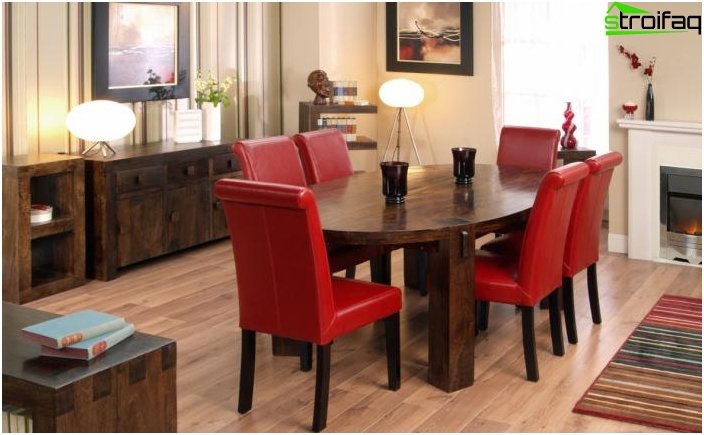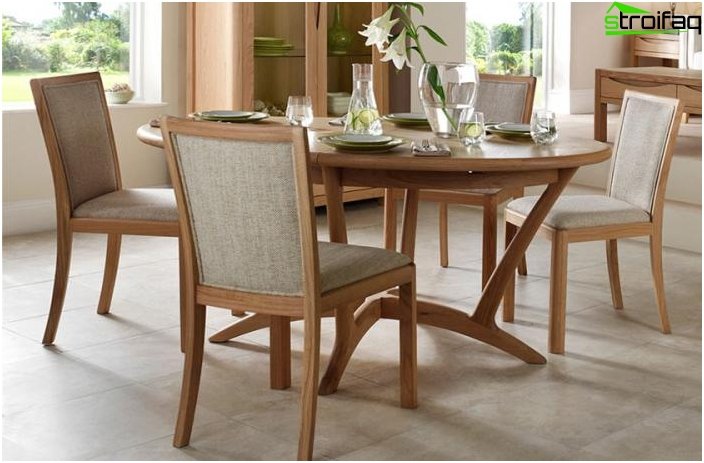 If round tables occupy only a large area in the middle of the kitchen, then oval can also be placed against the wall, without fear that the table will not fall into place.
Oval worktops can be of various sizes. If the kitchen is not too big, then it is better to choose models with sliding structures. This will allow in most of the time to have a small table, and at the reception of guests – to increase the usable area of ​​the table. They are also no less safe than round ones – after all, all corners are rounded on them.
Rectangular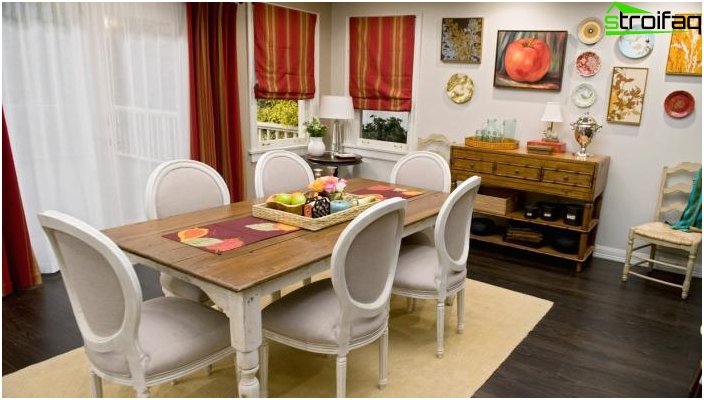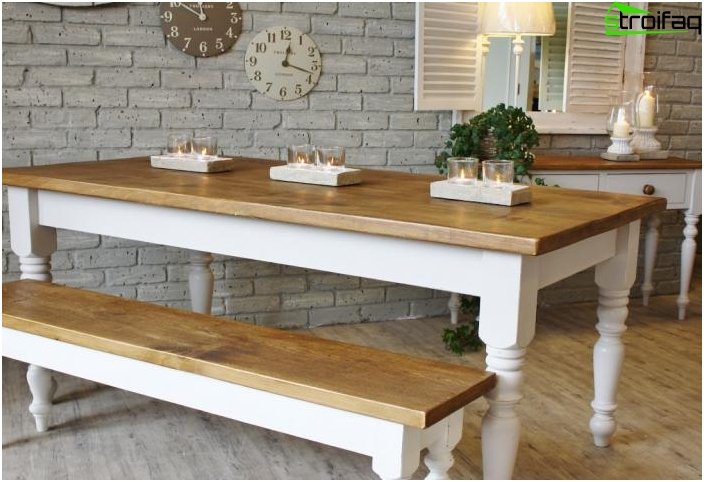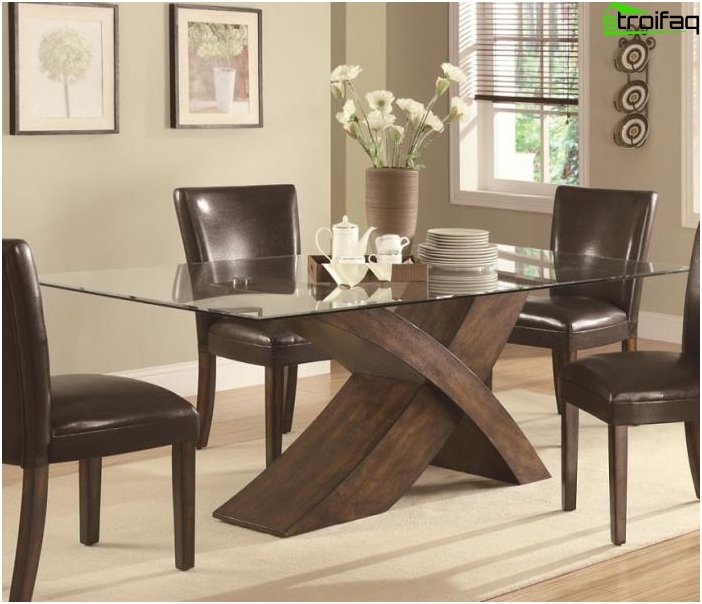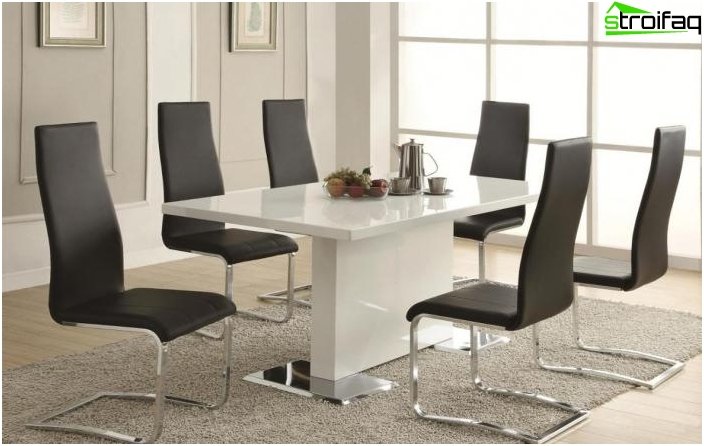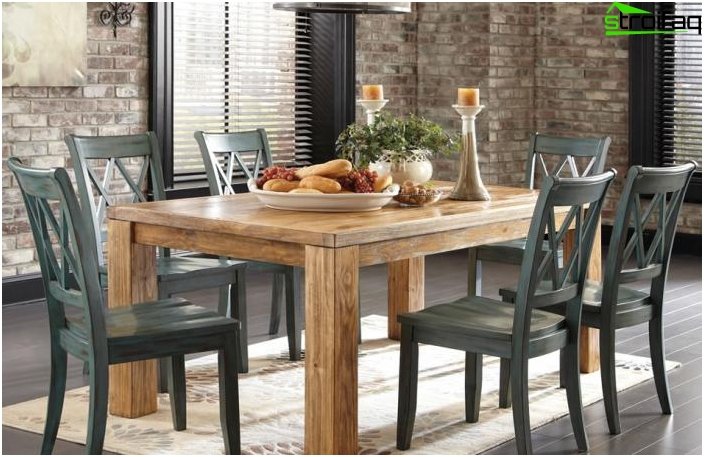 Most of these models are equipped with a sliding design, which allows for the holidays to lay out these tables for even greater length and width of the countertop. Regardless of the material from which these tables are made, they harmoniously fit into any style.
Any rectangular countertop is easy to implement if you prefer to make a table with your own hands, if only because this form does not require careful rounding of the corners of the table. In addition, tables having a similar shape can have a sliding design, which is very convenient for small kitchens. You can place them anywhere in the room..
Square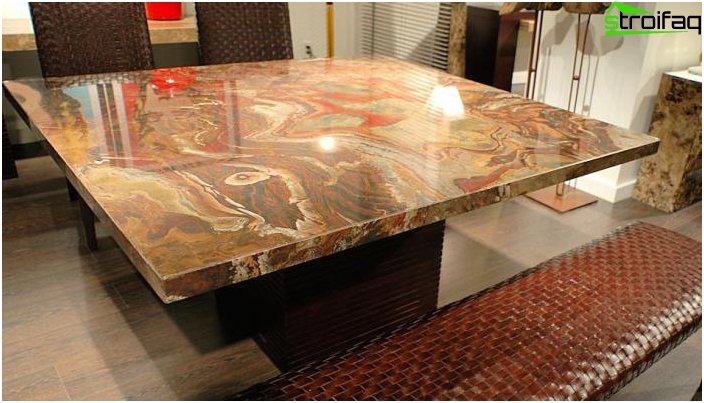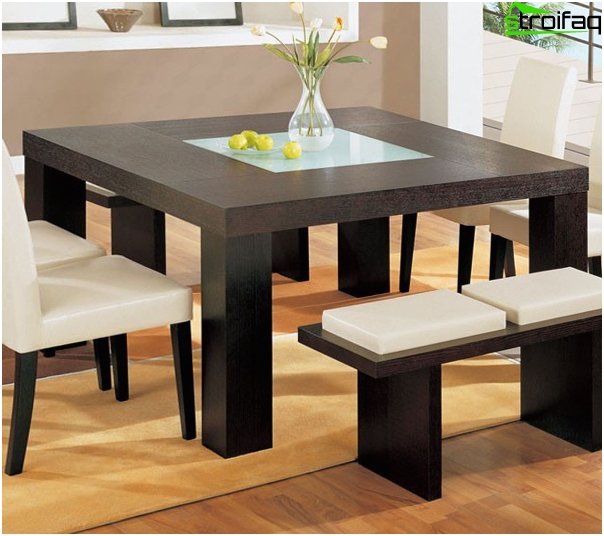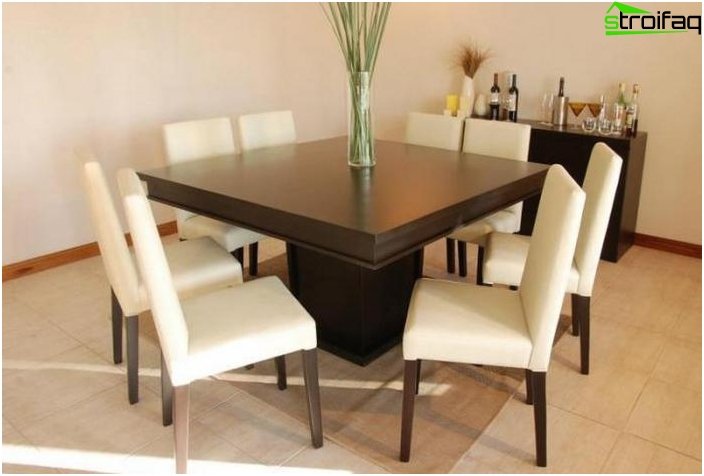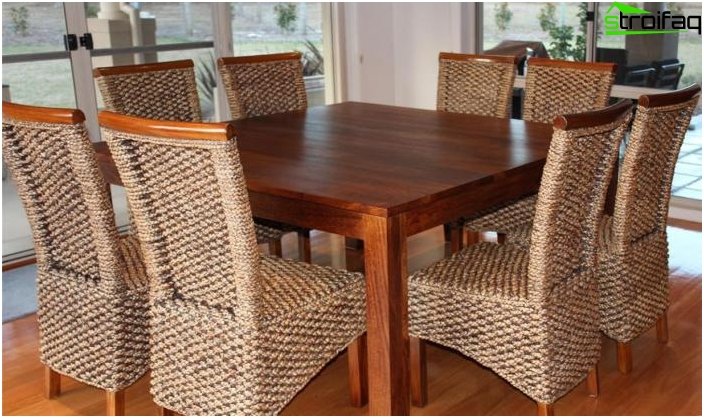 The most attractive are wooden square tables. They have more dining purposes and are most often located in the dining room..
In principle, it is no different in characteristics from rectangular countertops, with the exception of only a more strict form. Square tables can be placed even against the wall, even in the middle of the kitchen. Depending on the general idea of ​​the interior and the needs of home.
Other forms
For example, you choose a triangular table. Undoubtedly, he is beautiful, elegant and original. However, they usually put it in a corner or in the middle of a room. But if you have more than three people at home, then it's more difficult to find a place for them at such a dining table. Therefore, before you purchase furniture of an unusual shape, rationally treat your decision, carefully considering everything for the future.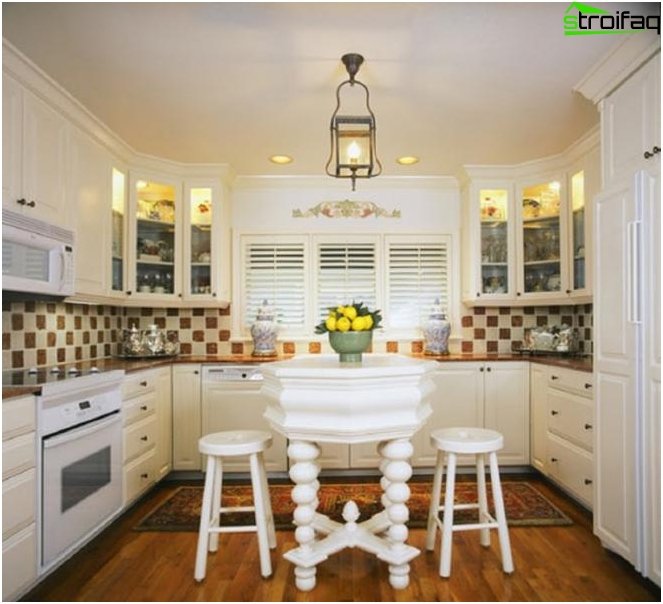 Do not rush to take the first kitchen set and, besides, the unusual shape of the table that is part of it. First of all, imagine how it will look in your kitchen, and whether it will meet all the requirements for a kitchen table.
Types of kitchen tables
All kitchen tables are divided into several types:
Judging by the names, it becomes clear that each has its own purpose and location relative to the entire interior.
Kitchen tables, transforming tables, sliding tables:
Dinner table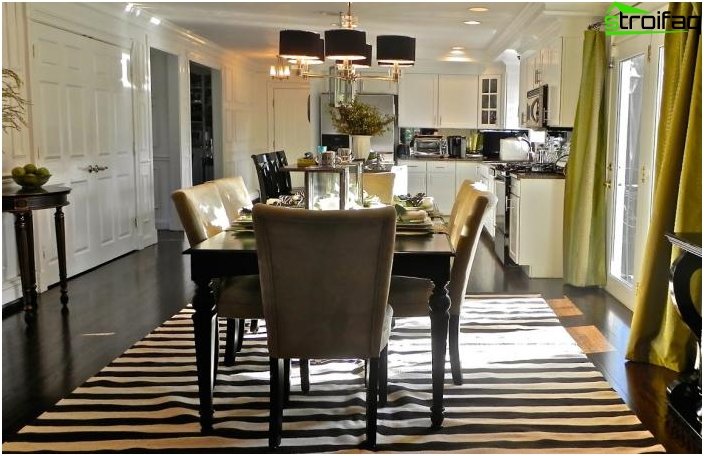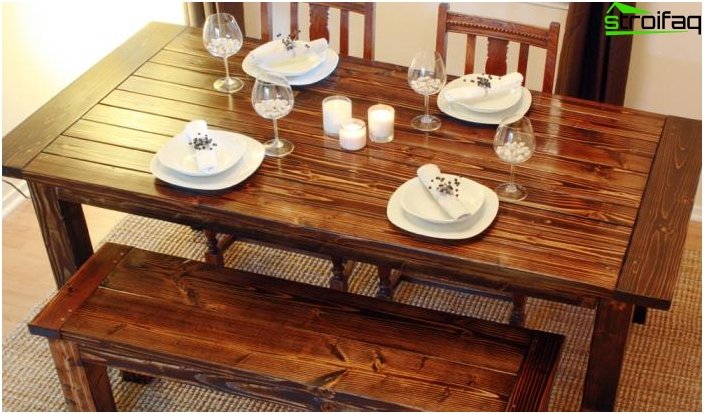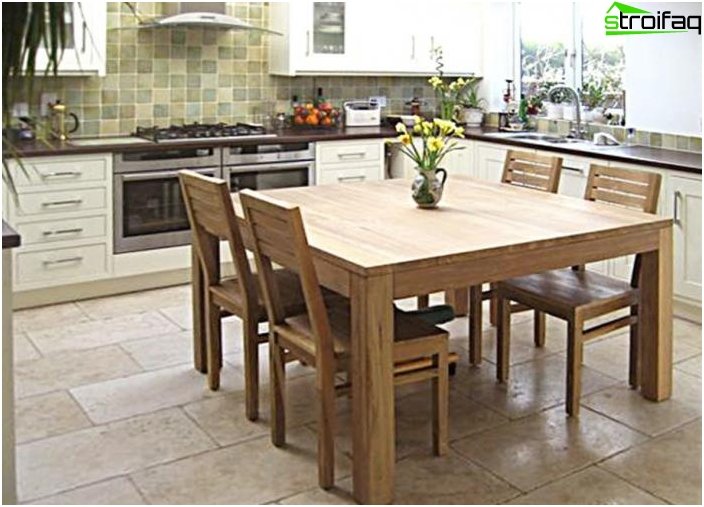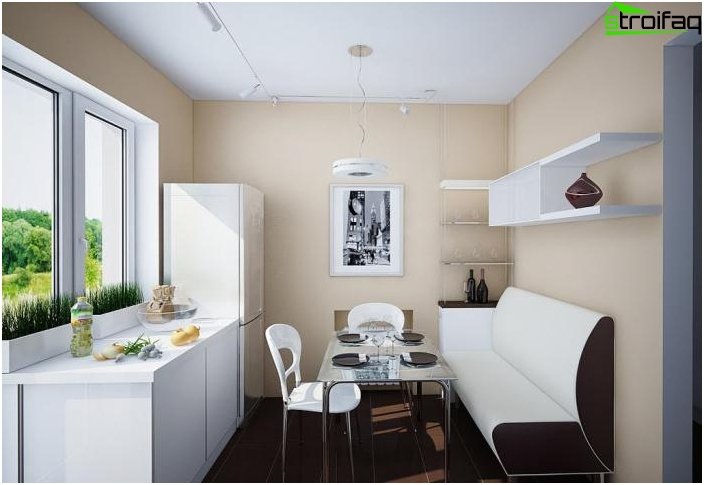 The name speaks for itself – the process of eating takes place at such a table. These models should be comfortable, stable and with strong sliding structures, if any, provides for the design of this piece of furniture. There are a great many variations. The color combinations of dining tables should be perfectly matched to the whole kitchen interior.
Cutting table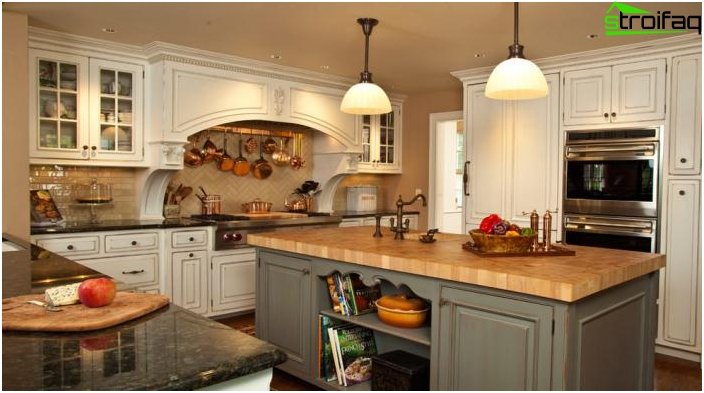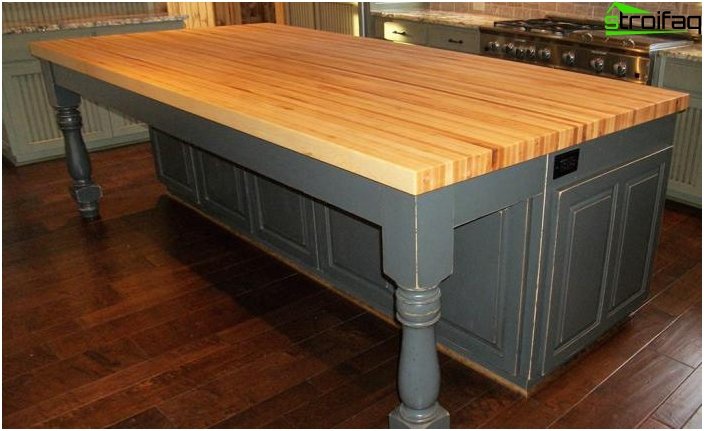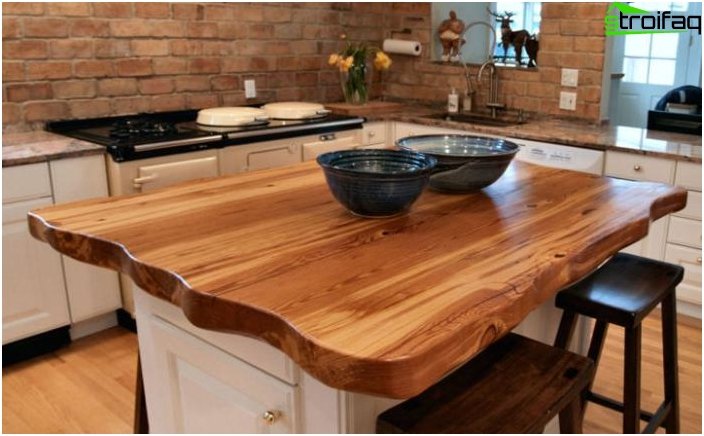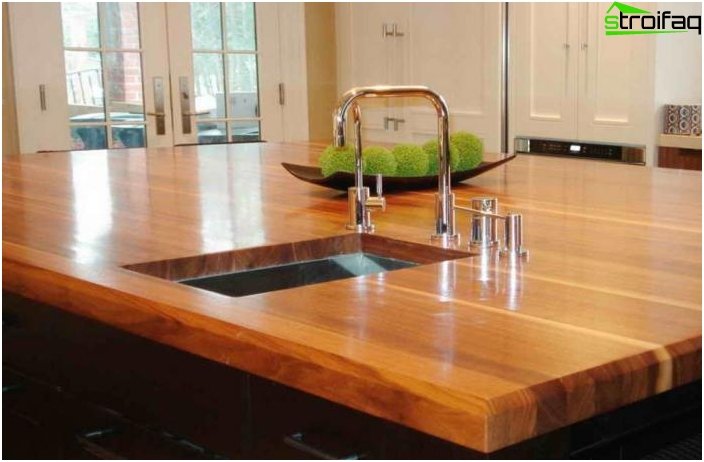 In other words, this table is intended for cooking. From this the conclusion suggests itself that the countertop should be made of durable material, which is not afraid of any mechanical damage. A plus for such a variety of tables will be the presence of all kinds of drawers and shelves, the ideal option is a table-cabinet with drawers.
Wall table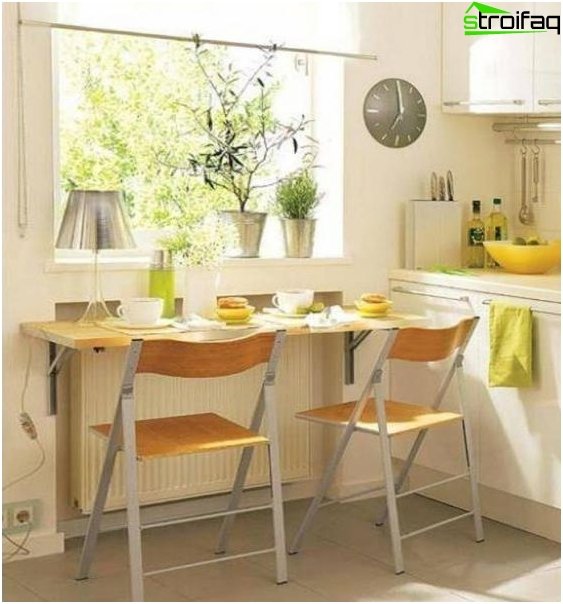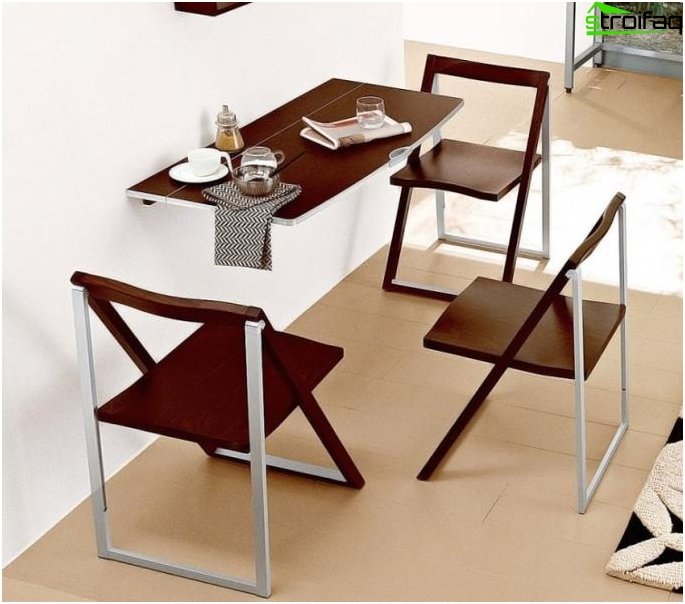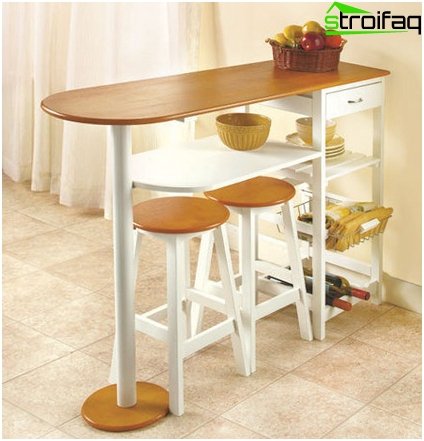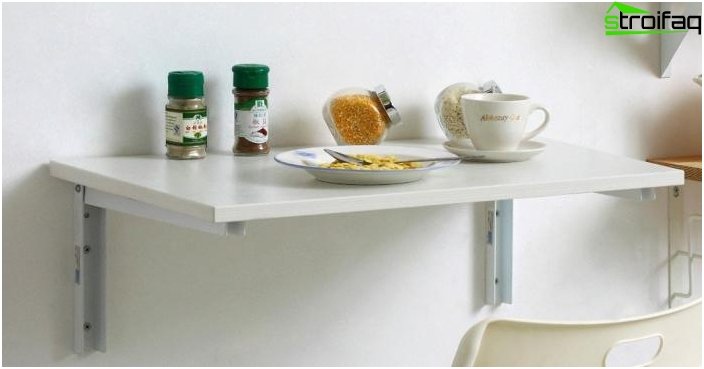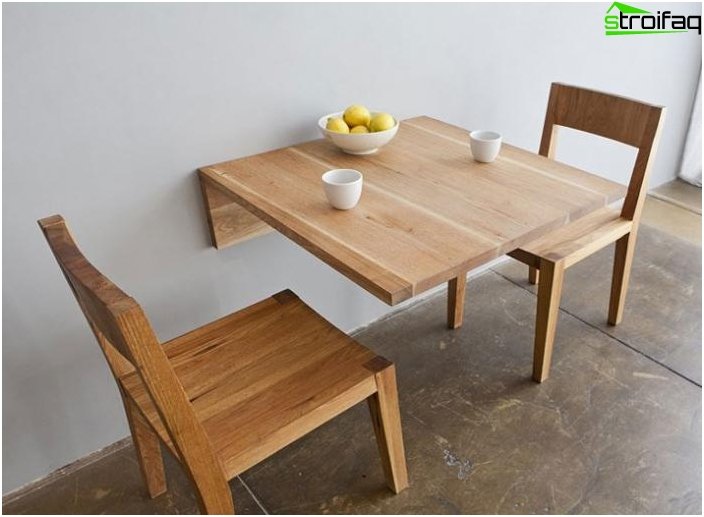 The table, located mainly against the wall, can be installed instead of the windowsill. One of such varieties can be a transforming table, rising to the wall or sliding out of it, but the peculiarity of such a model lies in the niche located in the wall itself.
Related article: Ikea Tables.
Features of choosing a table for a small kitchen
It is best to select small models that have folding structures. For every day – an ordinary small table, but as a festive option – spread out and wide. Transformer models that are assembled are very comfortable and small in size will also look good. Browse photos from our catalog: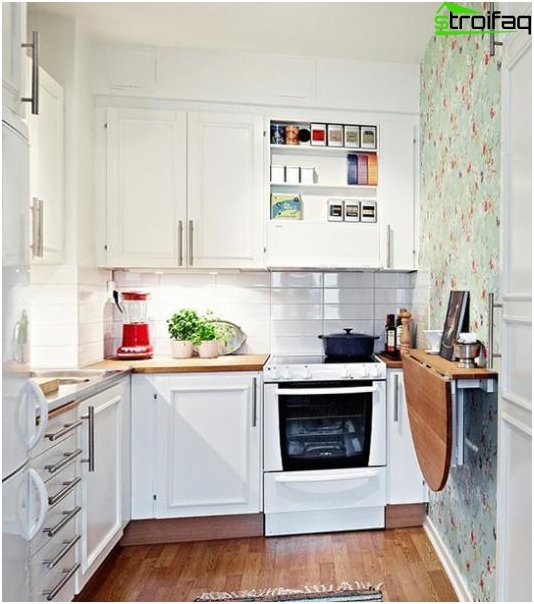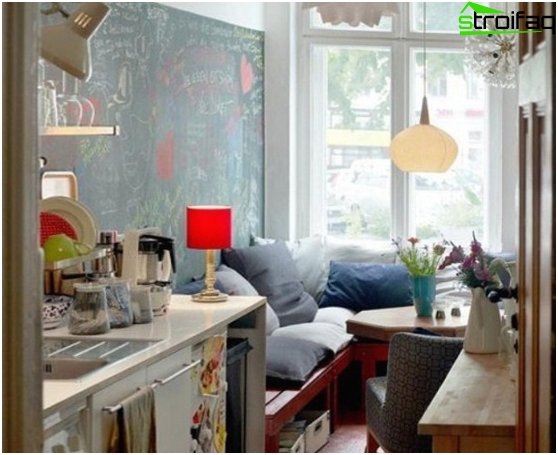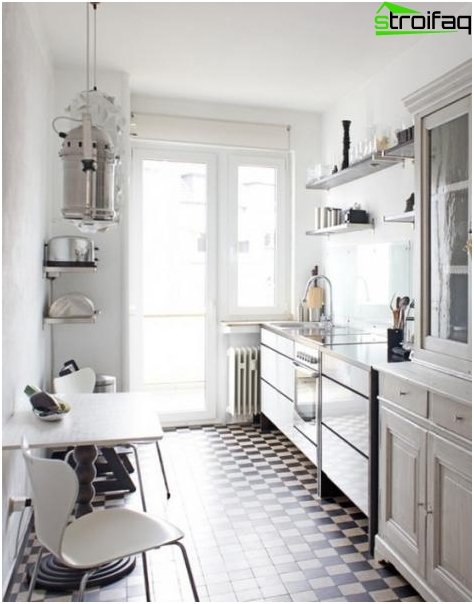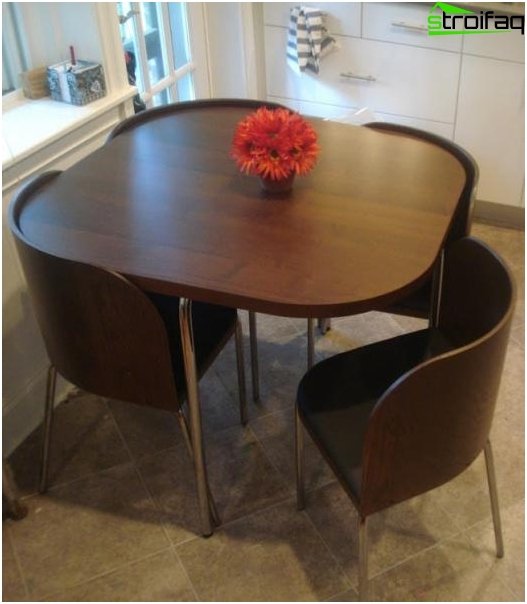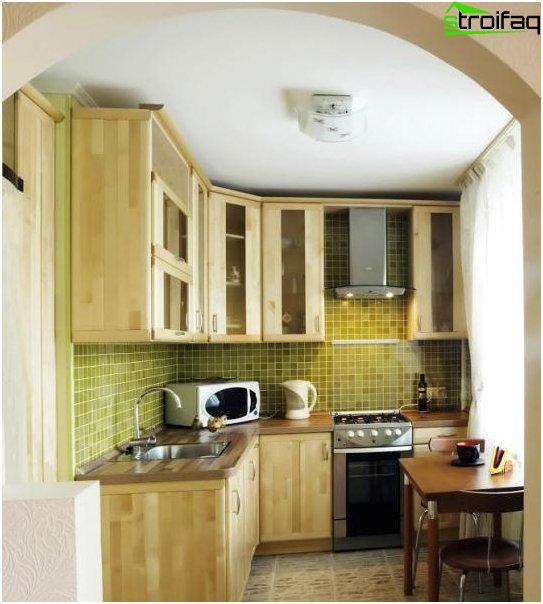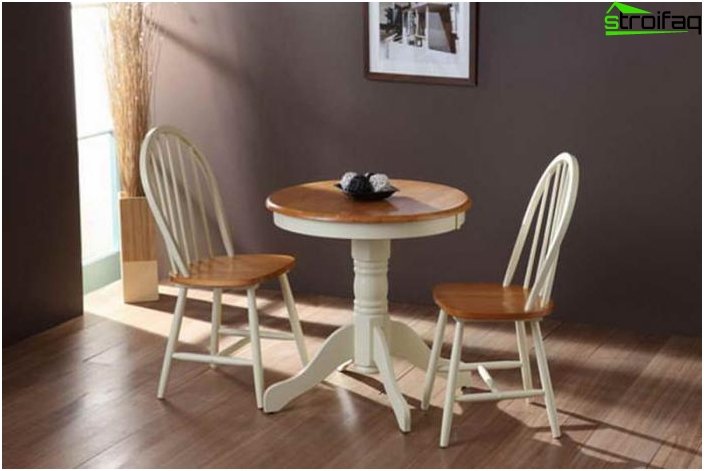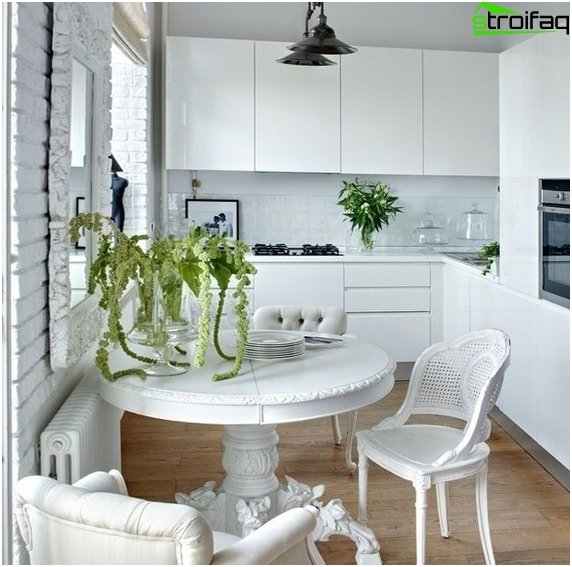 Custom kitchen table (approximate prices depending on materials and design)
To begin with, before ordering a project for the manufacture of a kitchen table, you need to decide where exactly you plan to put the table in the future in your kitchen. It is most convenient when it is located next to the stove on which you cook, and the refrigerator where you take food. It is also more convenient to install it near the window and away from the door. So it will be more comfortable not only for you, but for everyone at home.
It is equally important to calculate the approximate area that the table will occupy when laid out (take into account all family members, including yourself, and, if necessary, the approximate number of possible guests). If the area of ​​the room allows, feel free to order a large classic rectangular table and chairs for it, at which everyone can fit. However, in a small kitchen, order a table with rounded corners or a folding table, including transformers suitable, they will cost you inexpensively, given that you do not have to buy two tables instead of one folding.
Approximate table prices depending on the material (in Leroy Merlin)
| | | | |
| --- | --- | --- | --- |
| wood | glass | a rock | plastic |
| from 40 $ | from 30 $ | from 100 $ | from 15 $ |
Can I make a kitchen table with my own hands?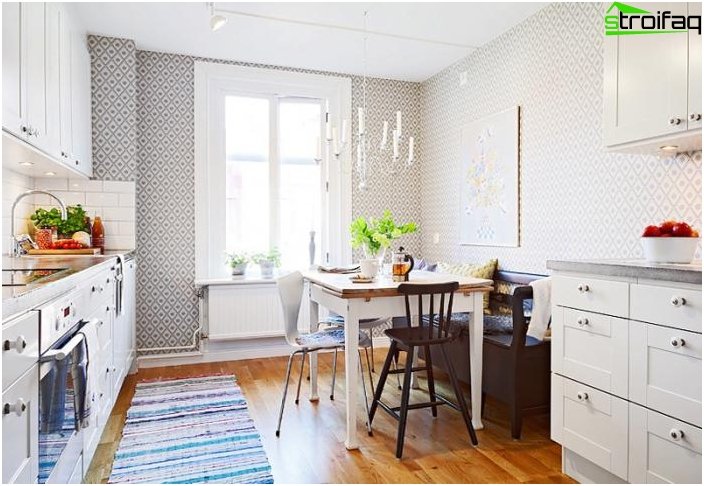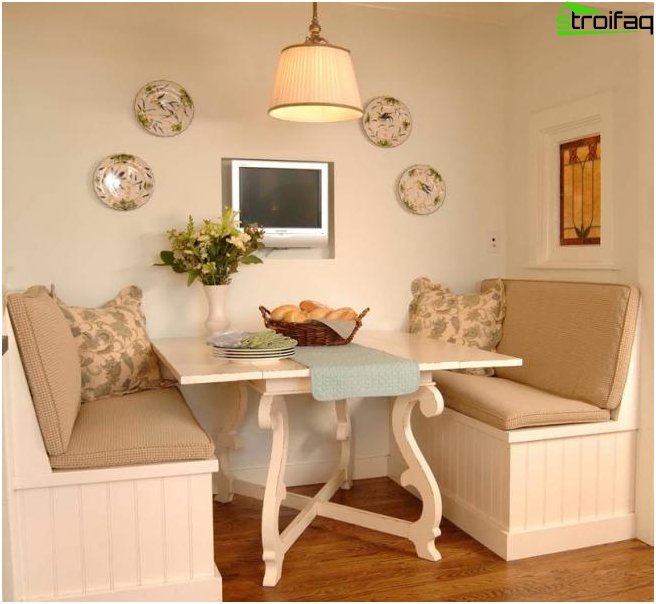 If you want to make a table yourself, then you will need
Materials:
Instruments:
wooden boards not less than 2.5 cm thick .;

bolts

coating varnish.

Sander;

plane;

hacksaw;

electric jigsaw;

sandpaper;

milling machine;

electric drill;

brush for varnish.
DIY kitchen table:
Here are some more variations on the topic of how to decorate your kitchen and which table is better to choose.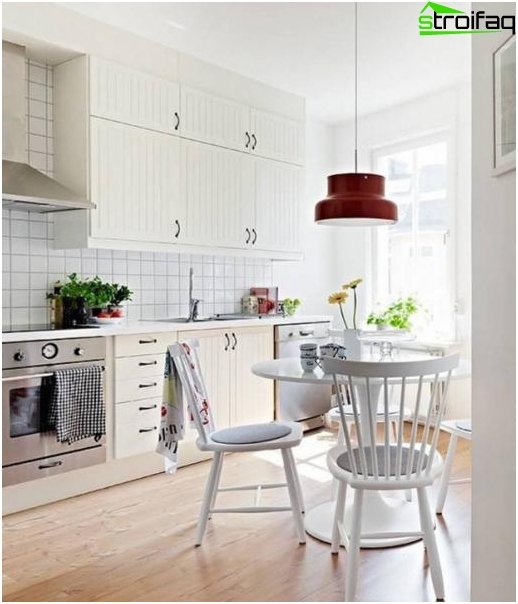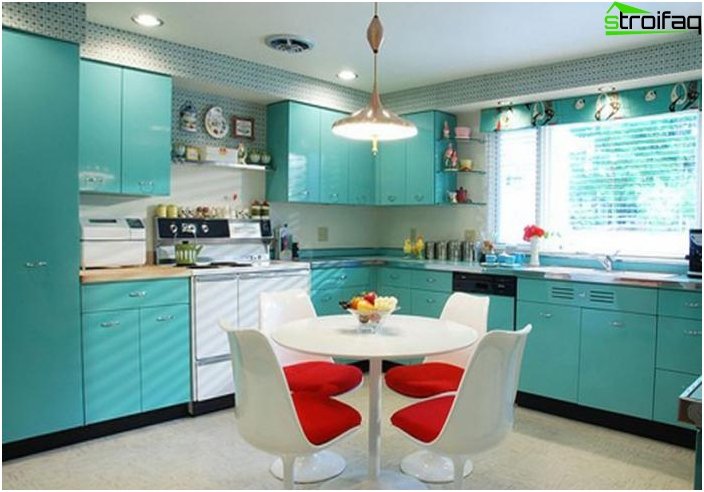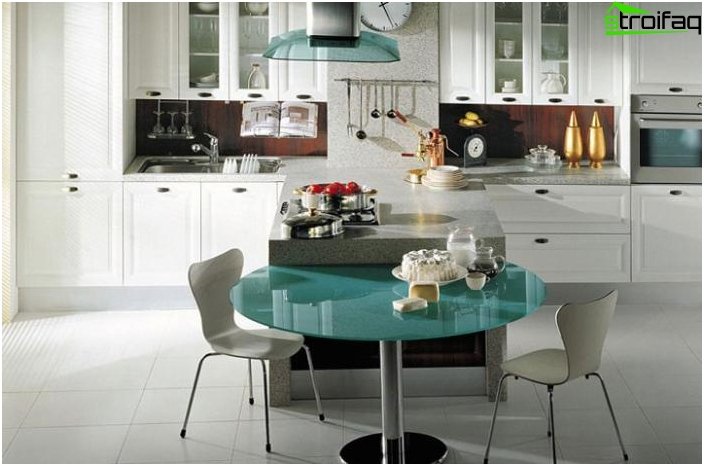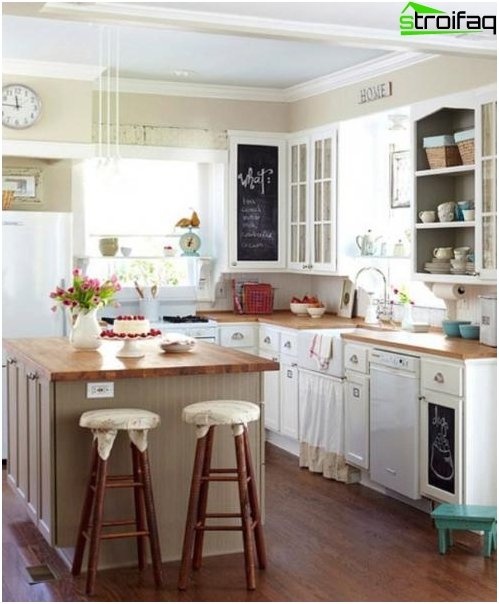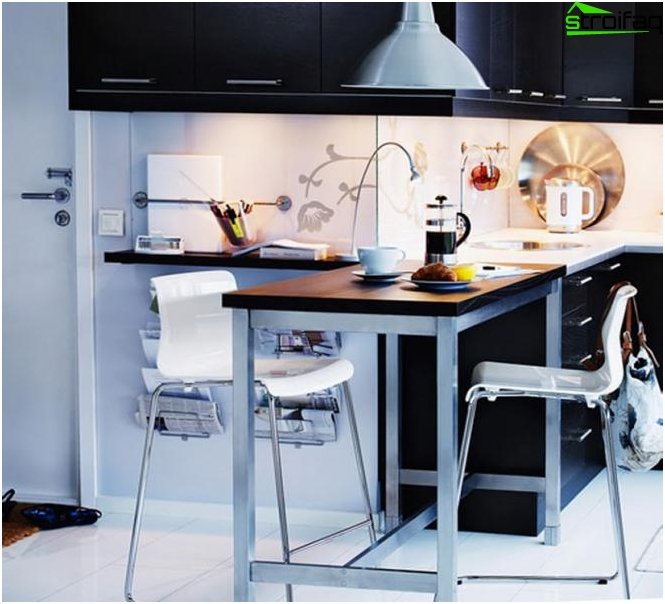 Also read our article on how to wisely choose a desk!