About how to visually enlarge a room, you will learn from this article. Then you can turn a small space into a spacious living environment.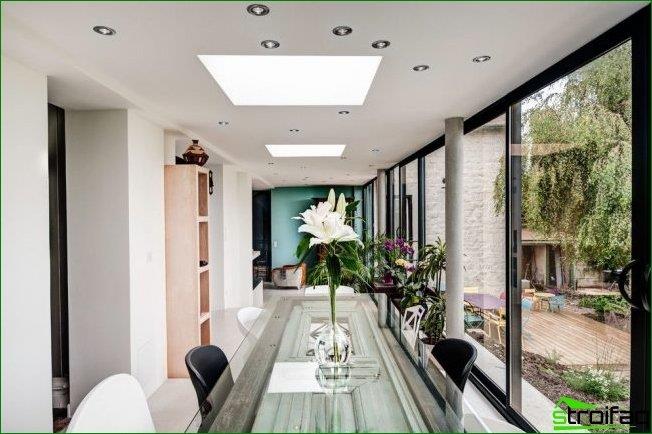 How to visually enlarge a room is what every third resident of our country thought about. Everyone dreams of having their own corner, and not a rented apartment. And if you are lucky to get your own apartment, it does not matter what size and parameters it is. In modern world fix any layout errors it is possible with the help of minimal costs, just correctly applying certain decor means.
Content: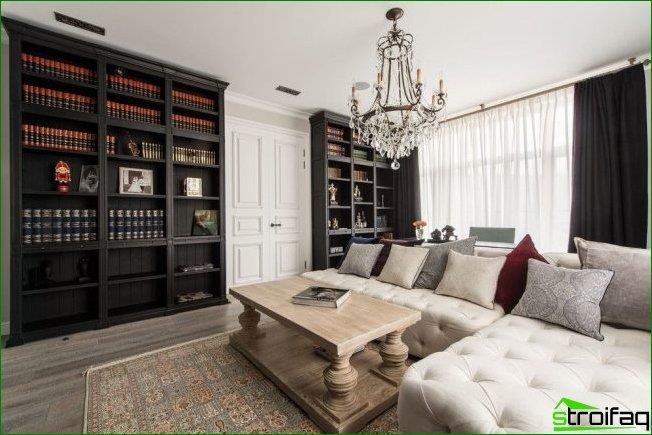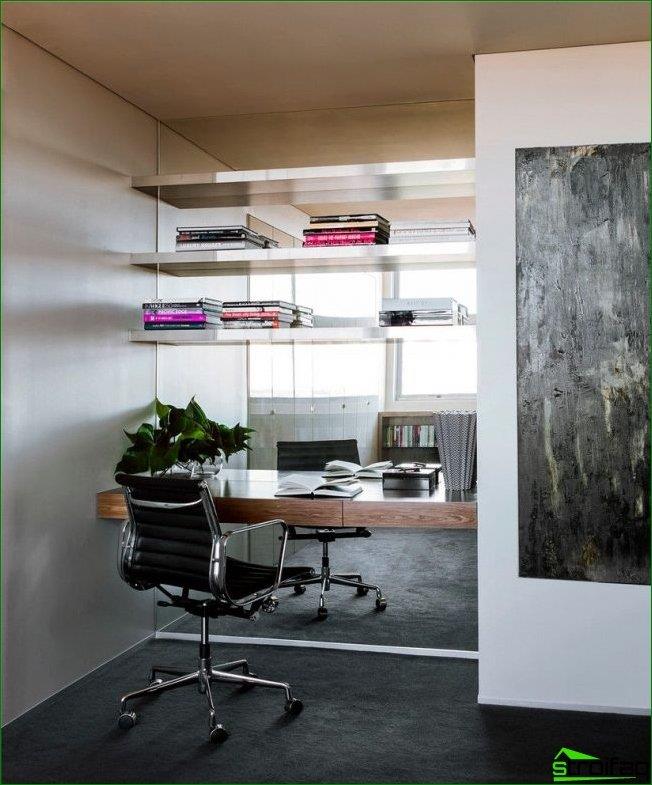 How to visually enlarge a room? This is actually not so difficult. In order to expand, lengthen or extend the room, a very small amount of funds and their reasonable use are necessary. Of course, you can expand the space in the room by removing the partitions, but these are drastic measures. We will advise you how to do it more humanely. The main principles of creating visual space in the decor include:
The play of color and optical illusions.

Wallpaper

and other prints on the walls can visually both lengthen and narrow the room.

Mirrors or glossy surfaces

significantly expand, if necessary, space. But their use should be approached very responsibly and carefully. After all, it is important not to overdo it. An abundance of reflective agents can cause discomfort to people in the room..
The play of light and shadow.
Furniture and its proper location.
Decor Elements.
To achieve the desired goal, you can use either of these methods separately or combine them together..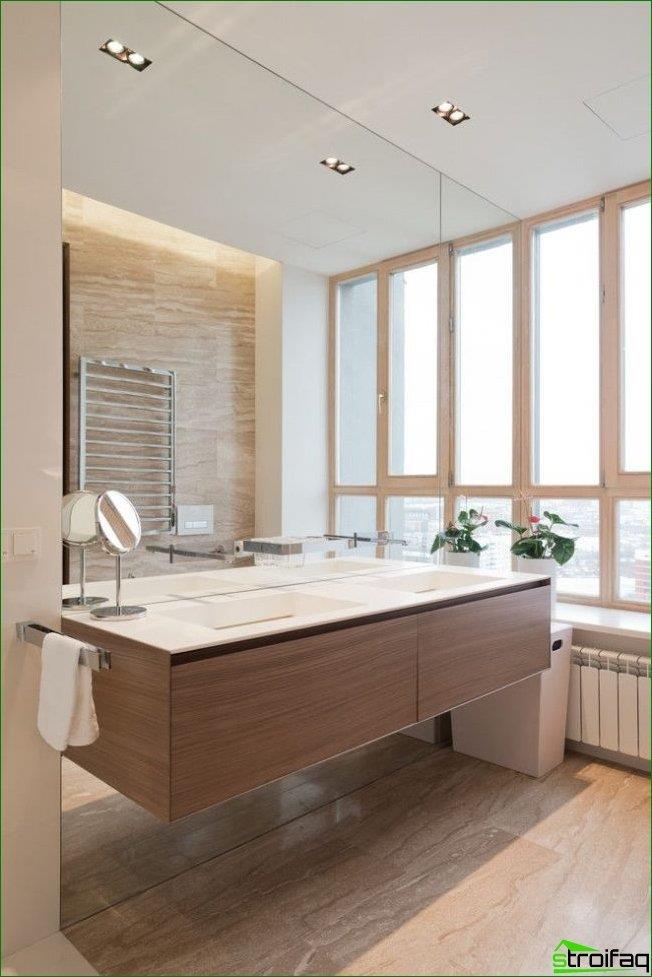 Wallpaper and prints for rooms
Wallpaper is perhaps one of the most affordable ways to expand the space of a room. But how visually enlarge the room with wallpaper right, not everyone knows. The first thing you should pay attention to is the drawing. He can play a cruel joke if you do not know how to choose him correctly. It is important to remember a few rules:
A strip or other pattern is characterized by its thickness, diameter, and also the distance between them. Very thick lines can cause the opposite effect to the one you wanted to achieve. Thin lines will not only help to make the room taller, but if used correctly, the walls will be visually moved apart. Too large drawings can significantly reduce space.
Tip! Stripes on the wallpaper are the best option for increasing the internal volume of the room. Pasting such wallpaper in combinations may be a good solution. For example, on the walls, which are located at your sides at the entrance, you can use wallpaper with a horizontal strip. And the walls that are directly in front of you should be pasted with wallpaper with a vertical pattern.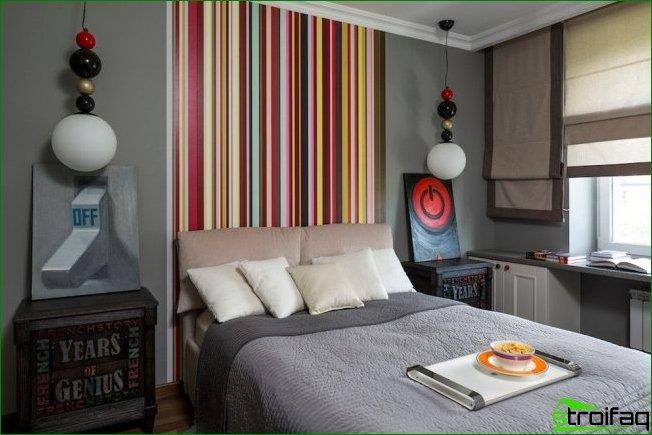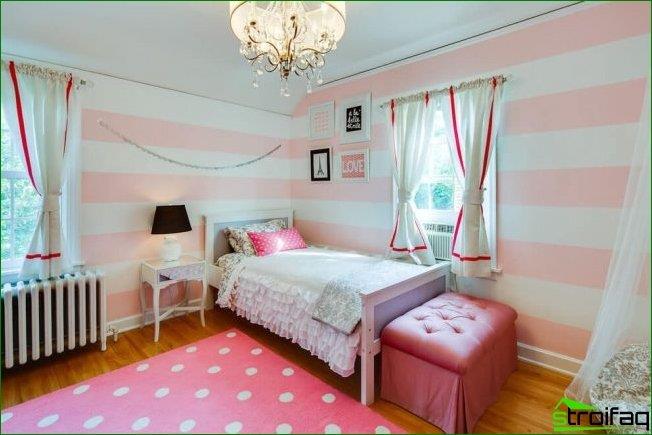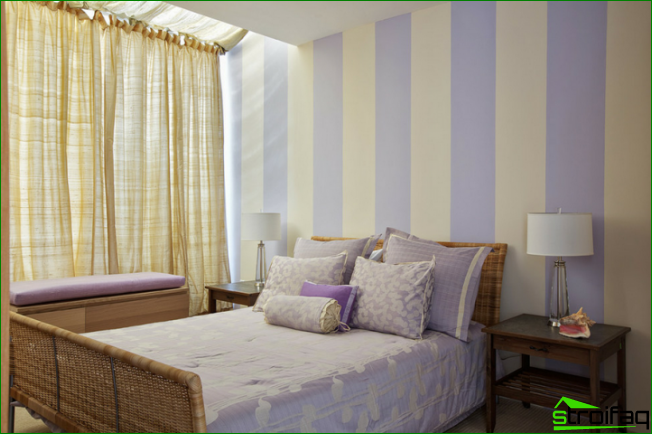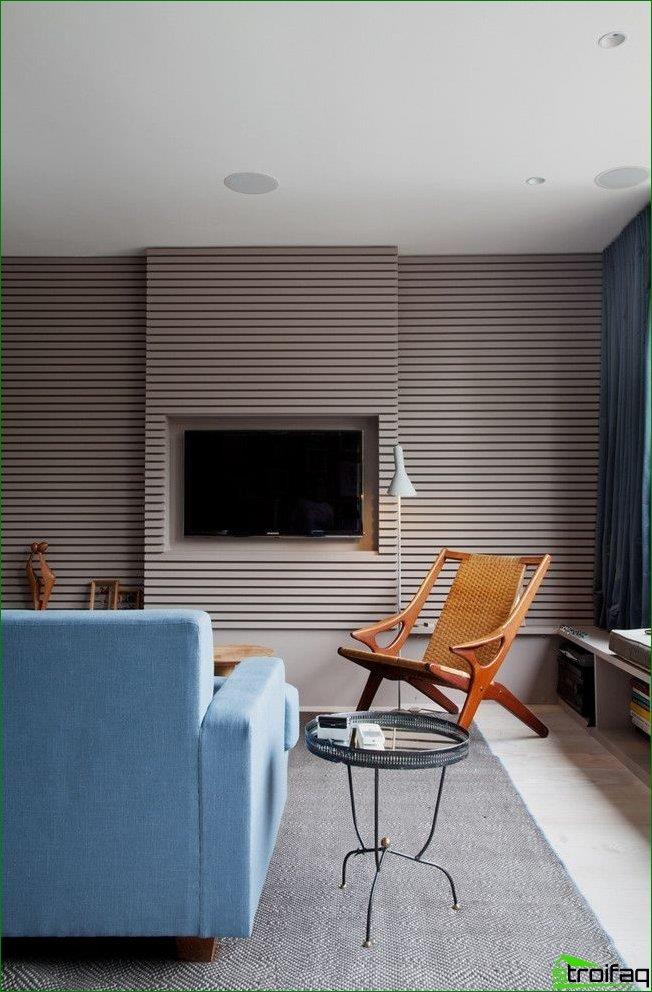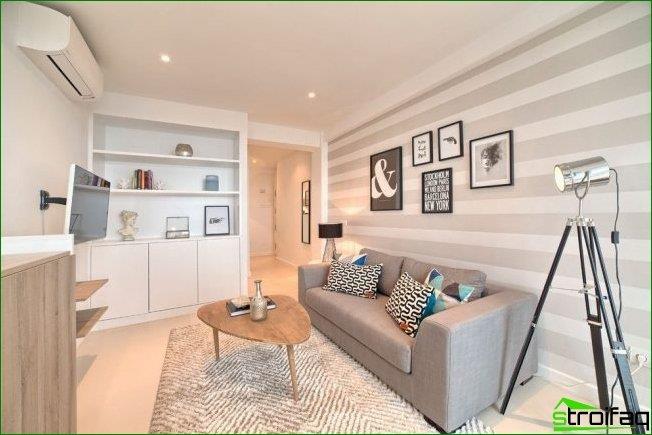 Photowall-paper

always ready to help in solving the problem of the spaciousness of the room. Mainly worth using landscapes with perspective. It's no secret that it is she who is able to create the effect of being in open space.
Color also plays an important role, and it is worth remembering that light wallpapers will not only turn the room into a comfortable place to stay, but also visually increase it.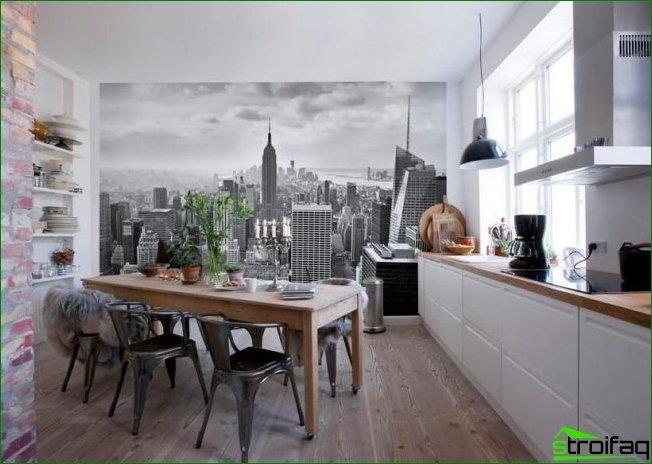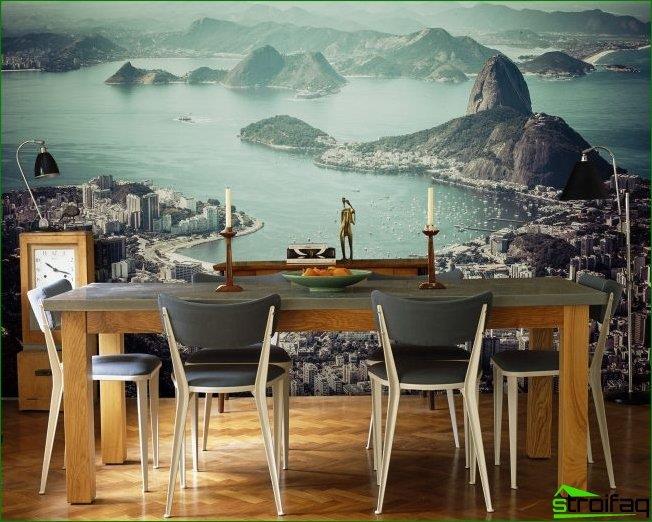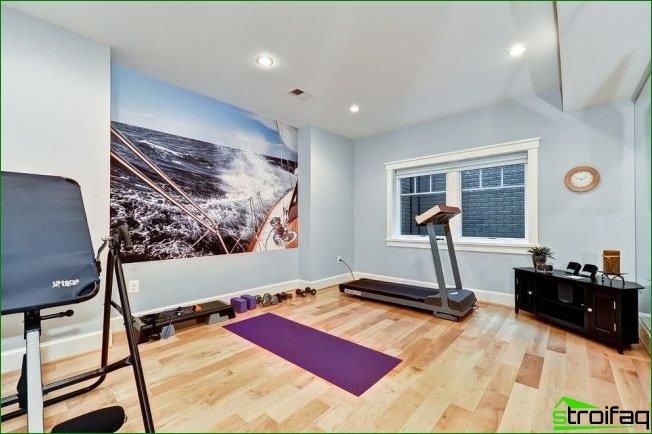 Remember: the use of wallpaper can not only help you, but also can do much harm. It all depends on how skillfully you use these resources.. Wallpaper that visually enlarges the room, not a set of tools that are provided to you in a finished form – in this case, it is also worth using your own logic and taste.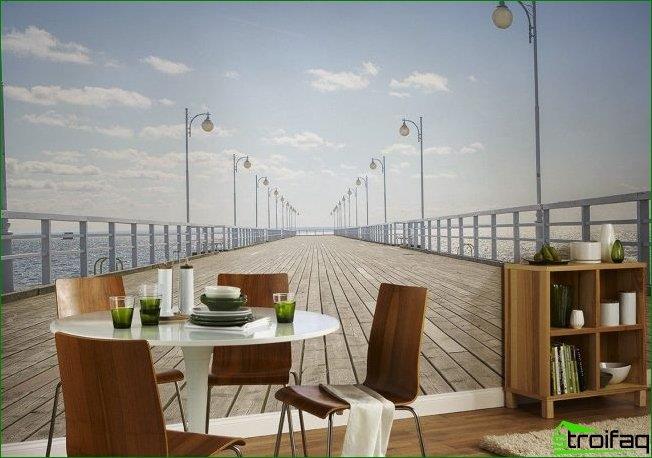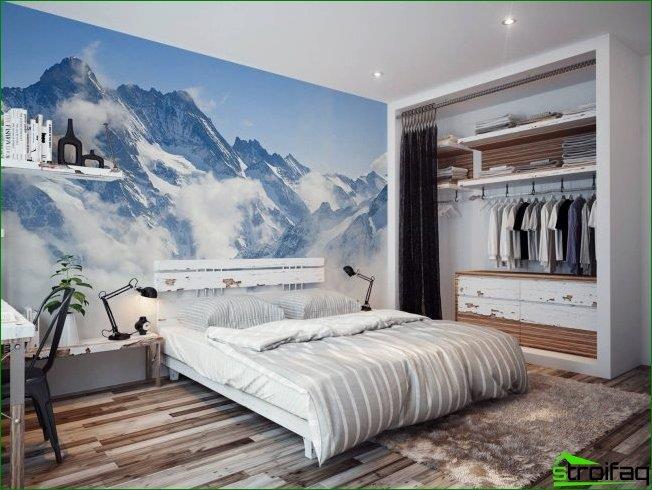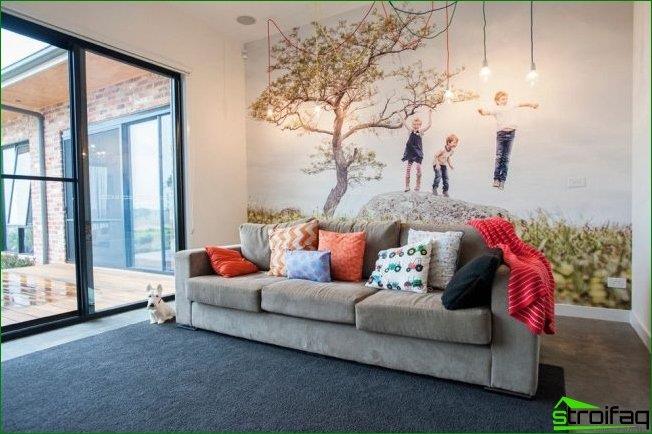 Colors and light
Designers all over the world do not get tired of repeating what an important role color plays in the space of a room. After all, it depends not only on whether people will feel comfortable in this room, but also how spacious the room will become in the process of applying this or that color. Too bright and dark shades can visually reduce the space at times. And big bright accents can narrow the room. The best solution for you will be the choice gentle pastel shades. They collect all the light on themselves and create the desired effect of spaciousness..
Tip! Not only light walls can solve the problem. Using light ceilings and floors correctly, you will expand the familiar framework and bring a fresh look to apartment design.
In addition to color, you should carefully consider lighting. It's no secret that it creates space even in an enclosed space. And the play of light and shadow is able to set the necessary accents.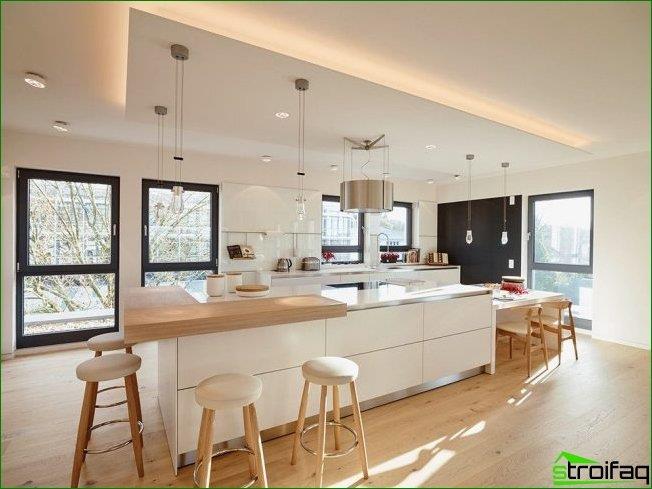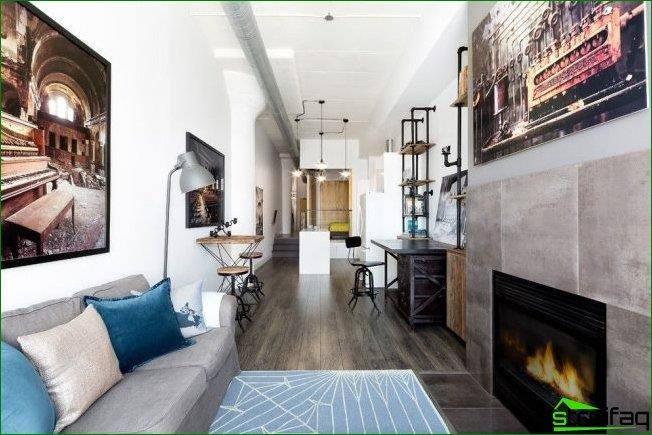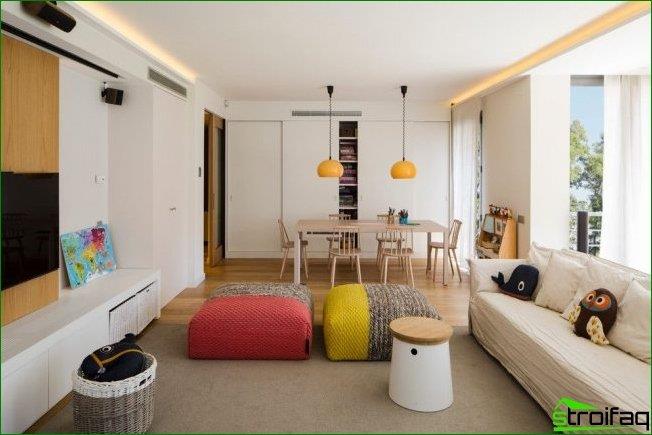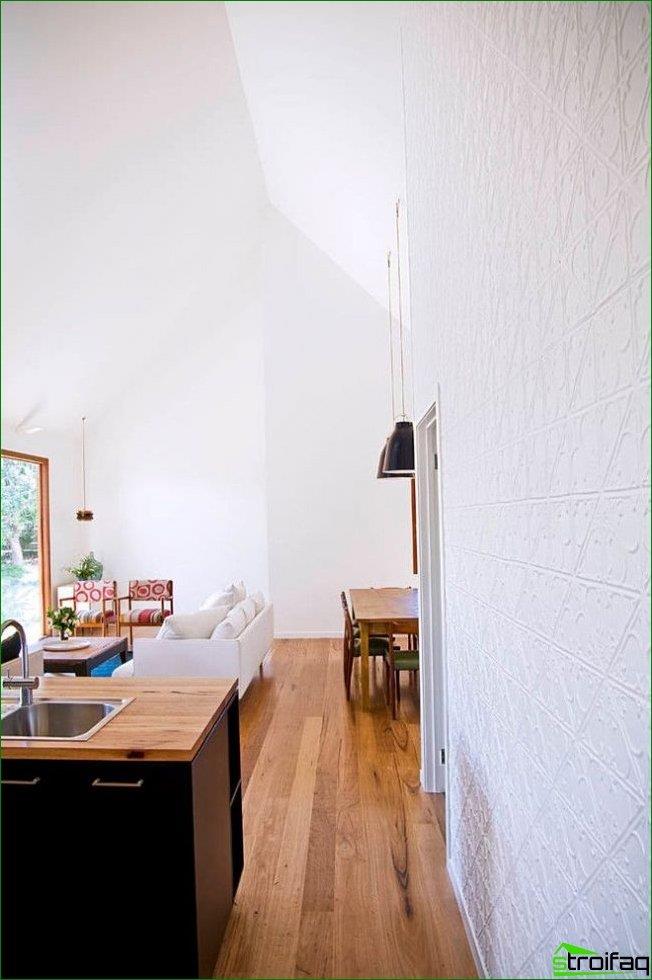 If your room is on the north side and sunlight enters it, only reflecting off the windows of neighboring houses, you should think about high-quality artificial lighting. After all, this will not only significantly improve your life, but also greatly increase the room itself. But remember that any bulky objects in a small enclosed space will be superfluous, because they just eat up free space in the room. Therefore, you need to abandon the large chandeliers hanging half a meter down, in favor of spot lights. Carefully placing them along the walls and thus creating a perspective, you will not only extend the room's area, but also make it more spectacular.
In those corners of the room where the lighting is minimal, it's worth installing floor lamps. Choosing such an accessory, pay attention to its shape. After all, an elongated floor lamp is able not only to bring the necessary light into the room, but also significantly increase it.
There are many decisions on how to visually enlarge a small room, and all you need to do is choose the best option for yourself. Form and color will always come to the rescue. If you are not sure of your knowledge on this topic, you can always turn to a professional designer for help. Have you decided to create your own design? It is necessary to remember the most important of the rules: vision is our main means of perceiving the world around us. Therefore, focus on optical illusions, and you will certainly succeed.