Glossy living room furniture – what you need to know about it, advantages and disadvantages. Features of the selection of the color palette and use in the interior.
Glossy living room furniture Today at the peak of popularity. A mirrored, shiny surface that simply shines fits perfectly into the design of this room. Especially popular modular designs, which can be easily supplemented, rearranged and thereby change the appearance of the living room.
Content: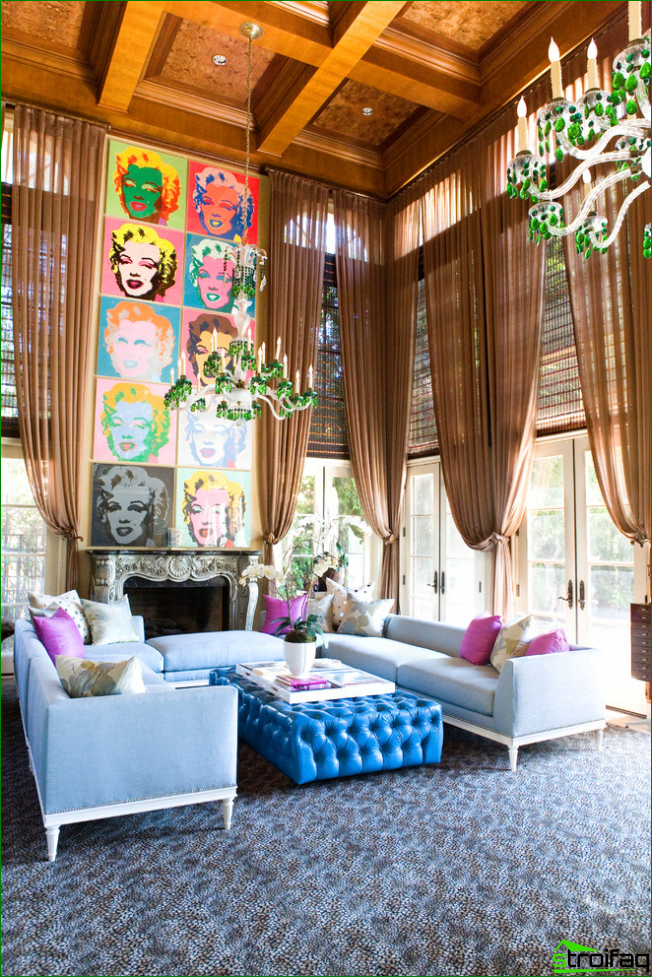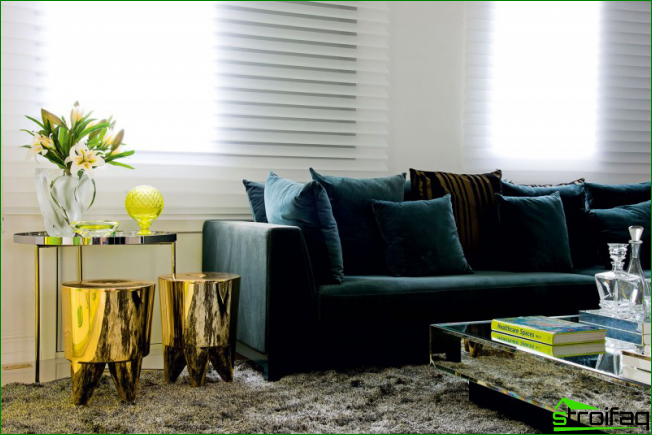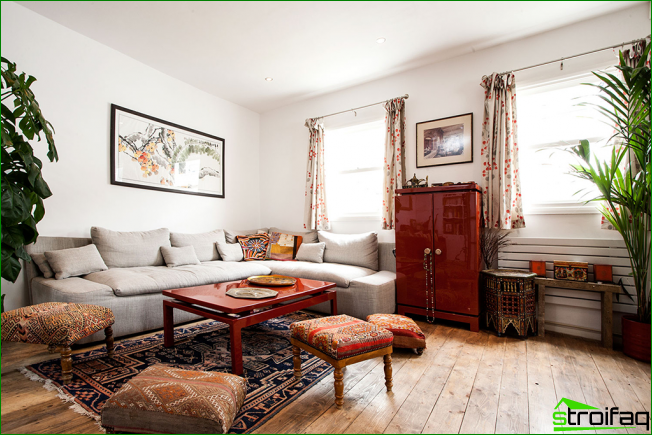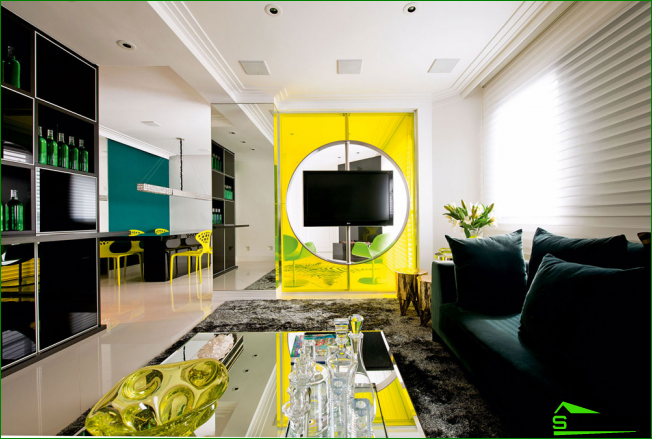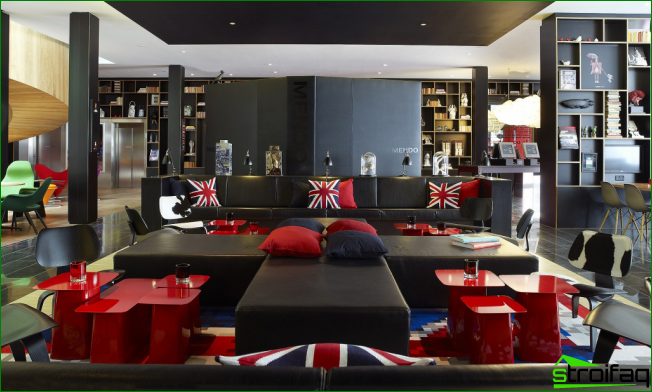 Gloss everywhere you look
The current development of the chemical industry allows you to buy glossy furniture for the living room, not only in the hull version. Pretty popular are chairs and tables with recognizable brilliance.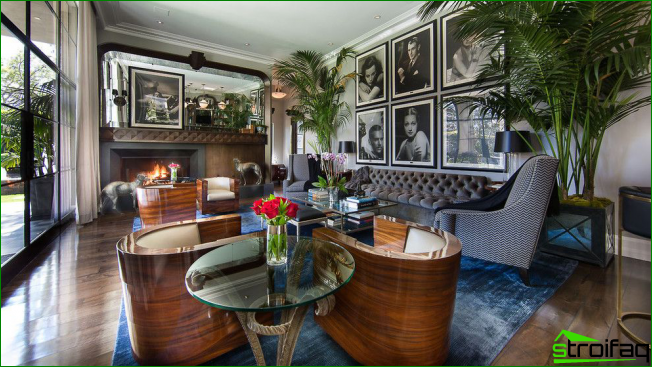 The effect of gloss on any furniture is achieved by different methods. So, earlier, paint with varnish was used for this, which coated the surfaces, but such a shine did not exist for long. And in order to restore its former beauty, it was necessary to rub surfaces with polishes. In addition, these surfaces quickly cracked, especially under the influence of temperature..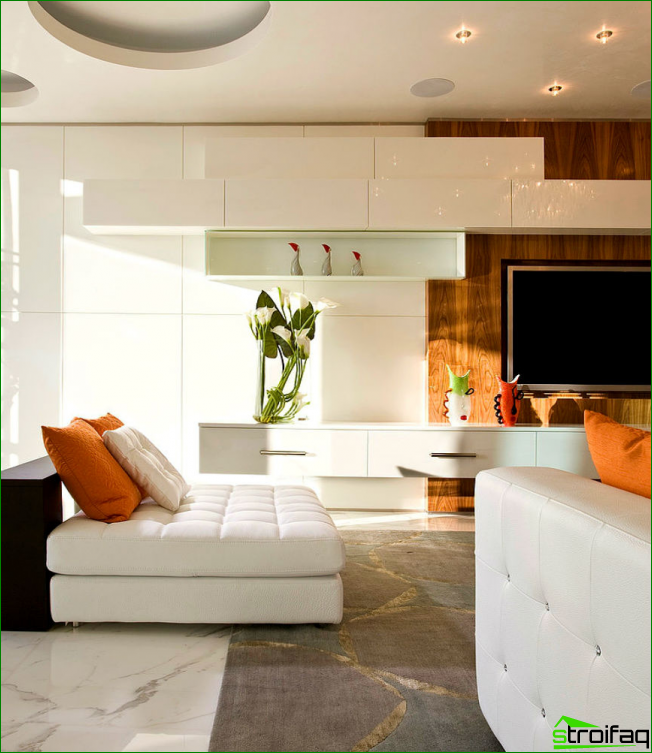 Interesting! Not so long ago, it was believed that glossy furniture for the living room is suitable only for those who have a lot of time to care for it, so it was not used so often.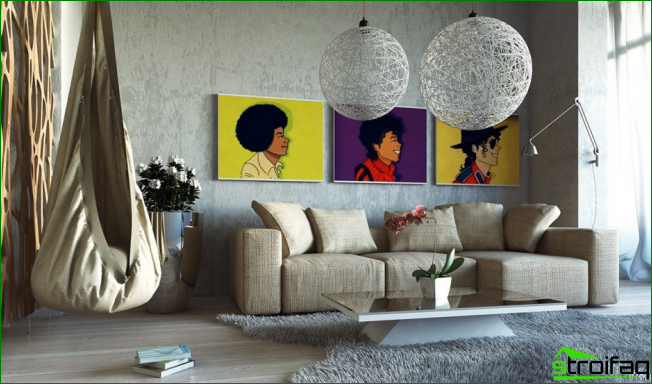 Modern technologies open up new possibilities. Including for modular, cabinet and soft glossy living room furniture. For example, the reception of glueless laser application. The technique is somewhat similar to lamination. As a result, there are no seams, the material does not delaminate.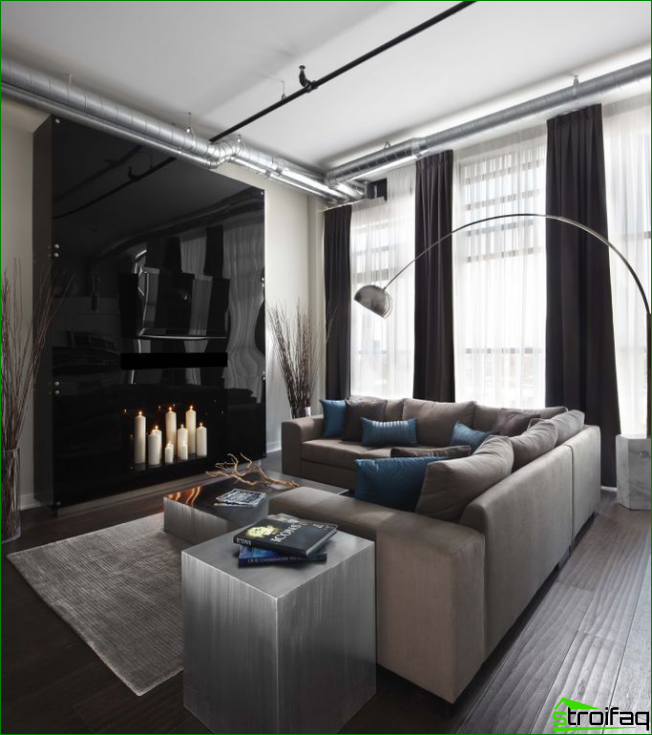 Such coatings provide not only external beauty, but also excellent strength. They are also scratch resistant, and maintenance is easy. The only limitation of the technology mentioned is not very big. color palette.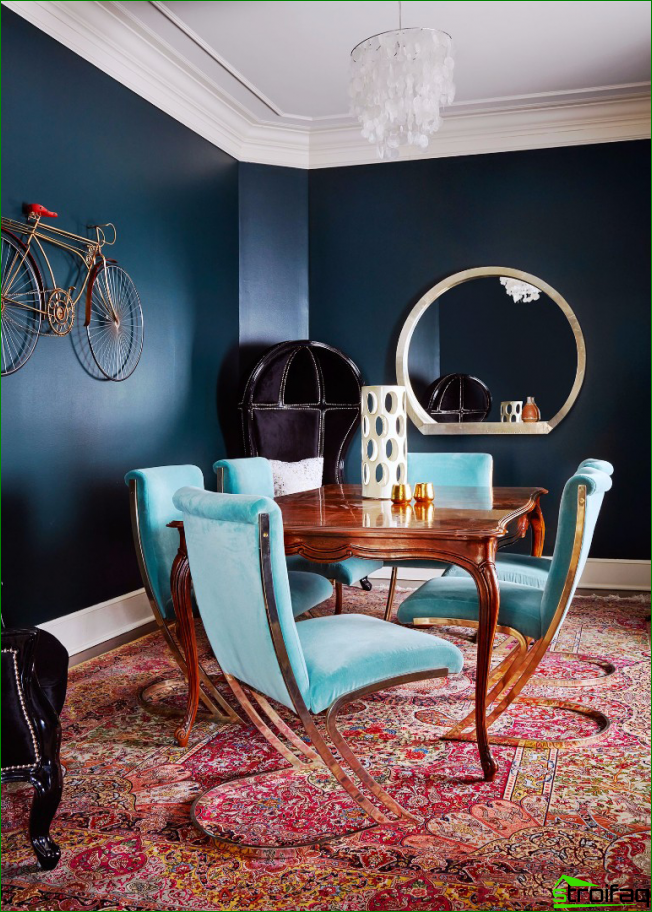 Why it is worth using glossy furniture in the living room?
The glossy gloss looks attractive in the living room furniture, there is no arguing with this. But to a greater extent this is a matter of taste and preference. In order to figure out whether or not to buy such furniture for your home, you need to find out about its advantages: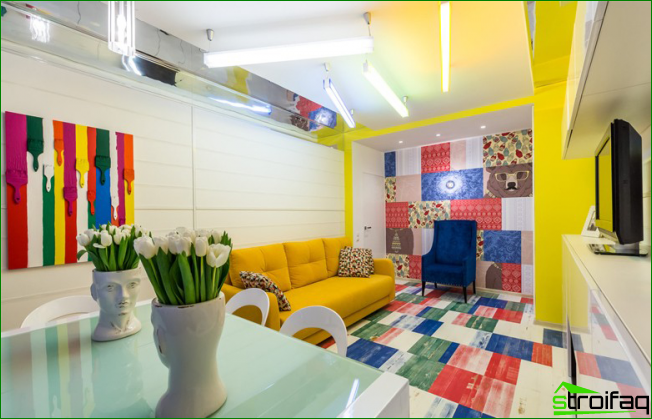 It has a beautiful appearance, especially in combination with non-standard color solutions. With such brilliance, even black glossy living room furniture will sparkle in a new way..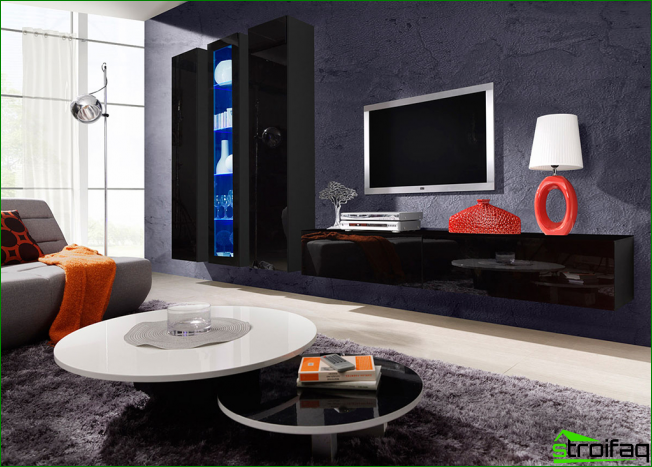 It is easy to look after her. Due to the special technology of applying a glossy coating, it is possible to achieve an effect when fingerprints are not too noticeable, which was a huge problem in furniture models of this type of old designs. The hostess needed to wash, rub and polish her every now and then..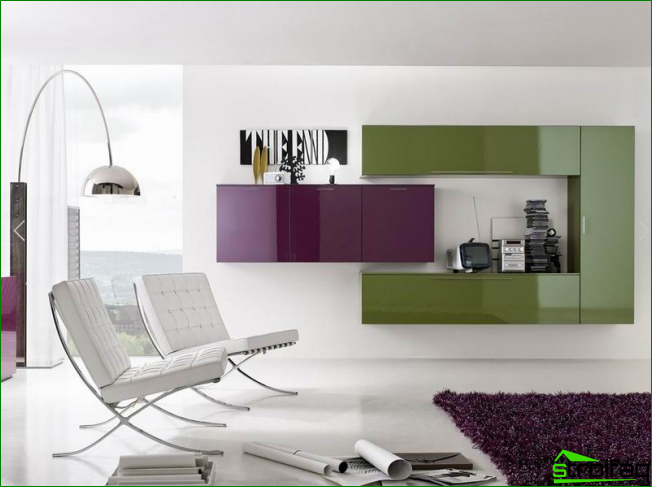 A similar texture has reflective properties that are somewhat

expands the space

. And this is of great value if the room is small. In addition, reflective structures represent all surrounding objects in a non-standard form. And the most important quality is the ability to add light. Due to the fact that light sources, natural and artificial, are reflected from surfaces, they make the room even brighter. This is especially true for light colors of facades. Matte furniture absorbs light.
In modern designer interiors, she looks very organic, sets the tone for them..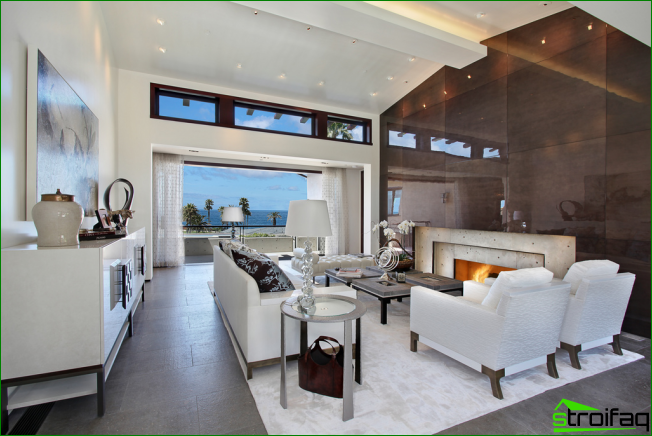 Disadvantages of Glossy Furniture
Glossy furniture for living room white or other colors has a number of disadvantages, and they must be considered when choosing. The main disadvantages include:
Any, even the most minor damage will be visible immediately. The same applies to chipping, scuffing. With significant damage will have to change the facade of furniture.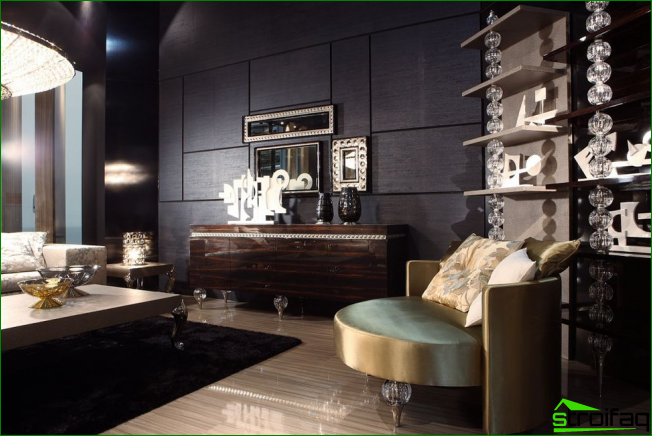 Even though new technologies open up opportunities to reduce care for it, it will still be larger than matte furniture. Still, at least 1 time in 2-3 days will have to be wiped. And if cleanliness is a "fad", then several times a day.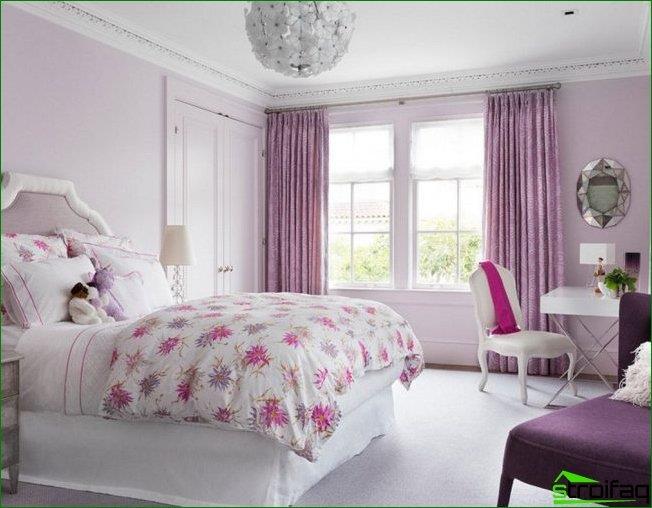 A huge role is played by the quality of applying a glossy layer, but when you first get acquainted with a piece of furniture you like, you can not consider it. If the quality is worse than expected, most of the positive aspects will have to be forgotten..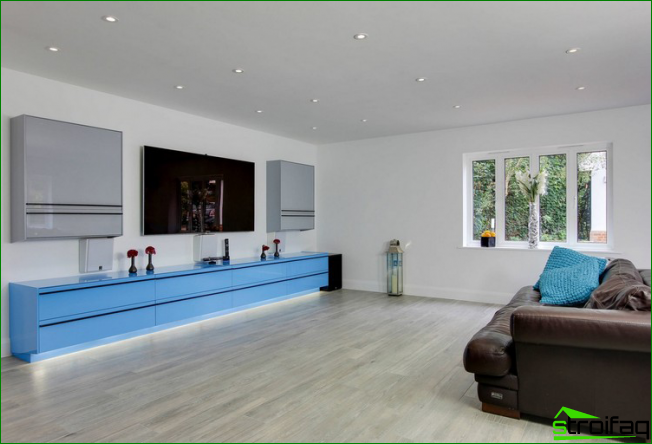 Tip! When buying such furniture, it is worthwhile to carefully examine it and check with the seller which technology was used. It will not be superfluous to understand in more detail different technologies – this will save you from additional costs in the future..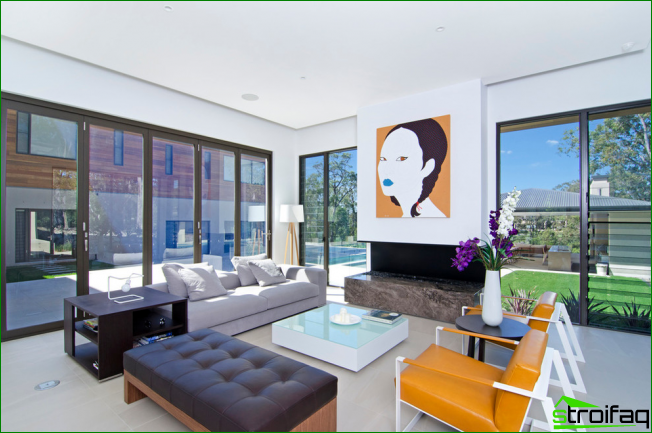 Color matters
In the case of glossy furniture, even the most familiar colors will appear in a new light. This must be taken into account when creating a composition. Gloss changes all the usual colors, and non-standard allows you to apply more boldly.
So dark in nature colors will be completely different. A striking example is the black, which in tandem with gloss is transformed, acquires a noble brilliance, its appearance becomes much less gloomy. In the framework of modern stylistic trends in the design of the living room, such furniture looks without exaggeration perfectly.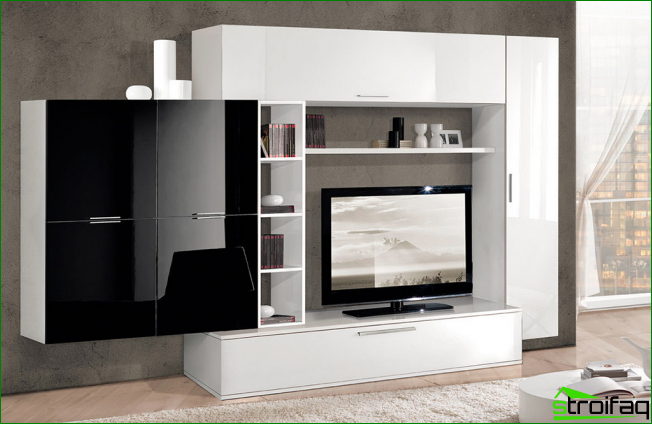 When choosing a glossy headset of cool colors, you should not support this color scheme in wall decoration and other furniture. This is necessary in order not to "overcool" the room, because the characteristic shine enhances the cold effect of the already cold color. And this does not add comfort, and the guests, and the owners themselves will not seek to stay in such a room for a long time..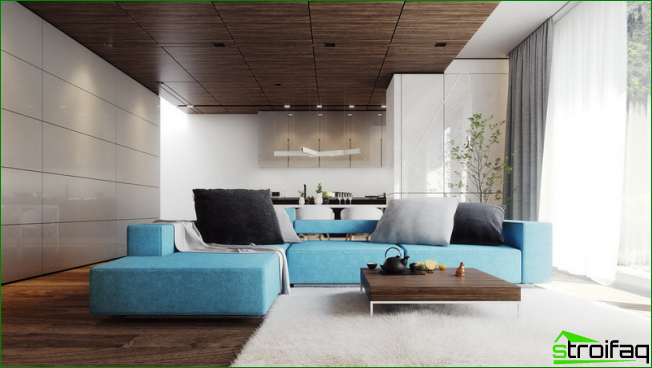 Also, lack of comfort can cause glare, which is always there, both from natural and from artificial lighting. Sometimes the owners, recklessly buying such furniture, change it quite quickly, because it is very uncomfortable to be in the room.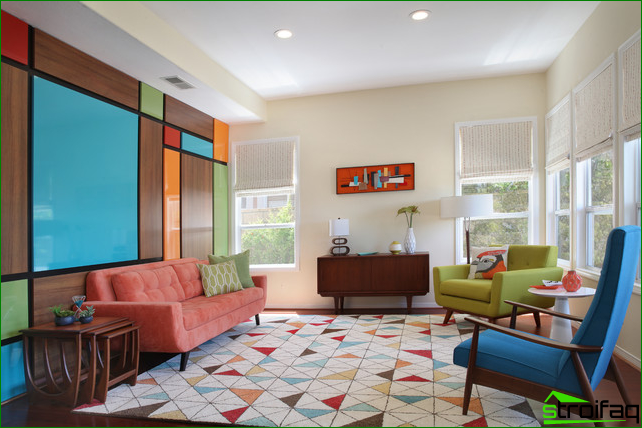 Glossy Living Room Furniture
Glossy living room furniture is a good choice. After all, it allows you to create an interesting and non-standard composition, which is able to amaze and surprise. Special attention is paid to the size of reflective surfaces. The larger they are, the brighter the visual effect. But it is necessary to act with caution – it is not always appropriate in large volumes.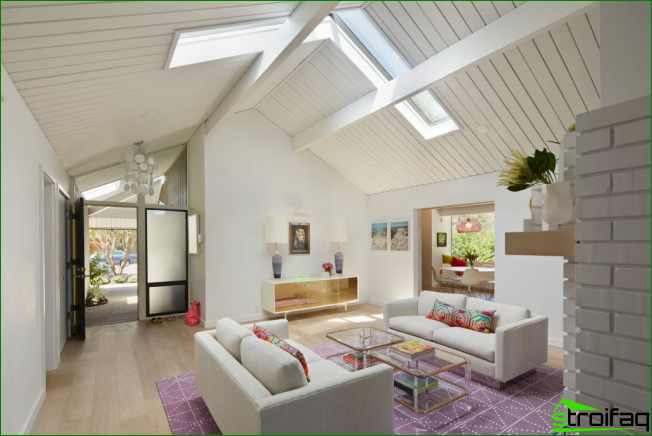 The glossy wall occupies a rather large space in the living room, which means that you need to carefully approach the selection of its facades. If the goal is to make furniture the center of the composition and build the surrounding interior around it, then it should be quite large. In cases where gloss is just an addition to the existing design and decor, it needs to be limited. This effect is achieved due to the large number of open shelves, frosted glass. This technique looks pretty balanced.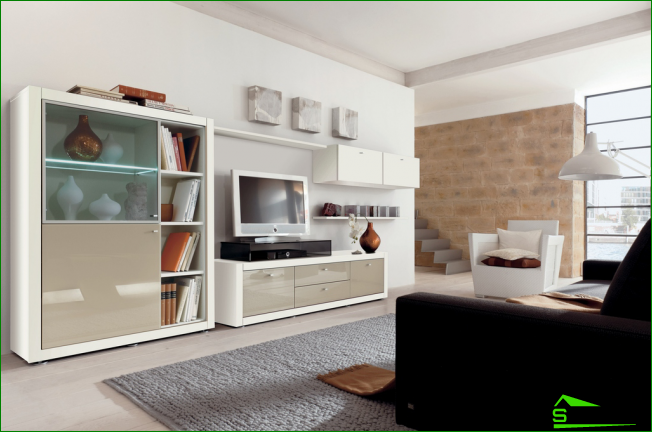 The glossy suite and other pieces of furniture are perfectly combined with the interior of such styles:
art deco

;

minimalism

;

pop Art

.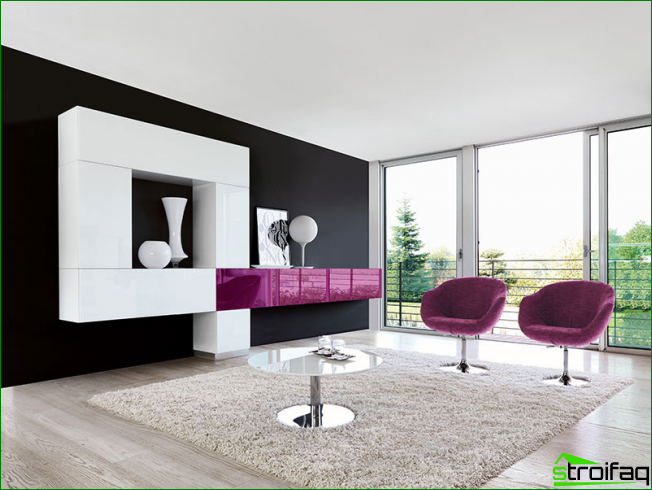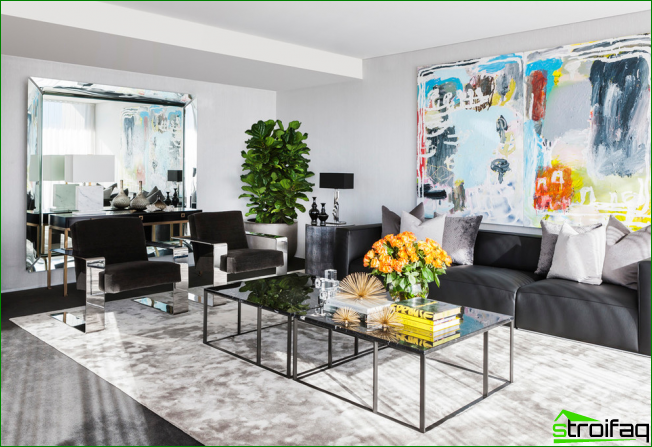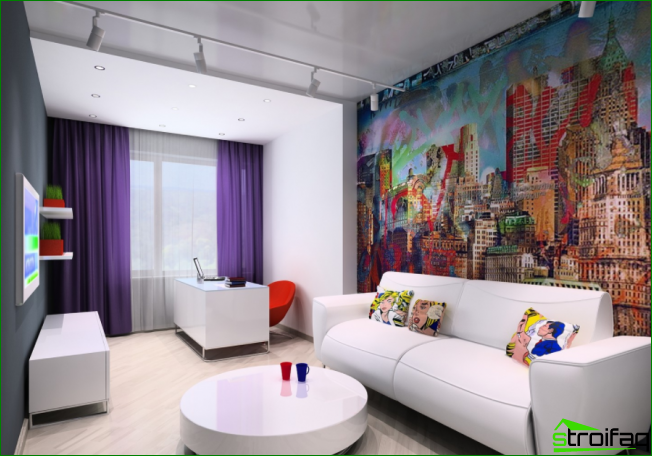 Under certain conditions and in other stylistic directions, it will be appropriate..
Also, when choosing, it is worth remembering that it is not worth buying all the furniture in gloss. So, wall in the living room – great option. If the choice fell on chairs or tables in such an implementation, it is worth considering whether this is appropriate. Indeed, on these pieces of furniture, wear will be very noticeable – and scuffs look far from attractive, and they do not go glossy.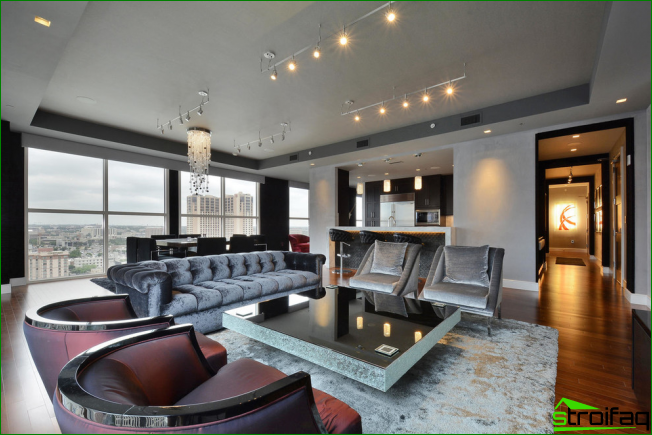 Glossy furniture looks attractive and can be either a great addition or a central element. But you need to act with it carefully, because too much shine looks out of place. You need to remember both functionality and beauty.