Having glued the wallpaper you can breathe new life into your kitchen.
Having glued the wallpaper you can breathe new life into your kitchen. This is a low-cost alternative to painting walls and an easy way to change the space beyond recognition..
Wallpaper for the kitchen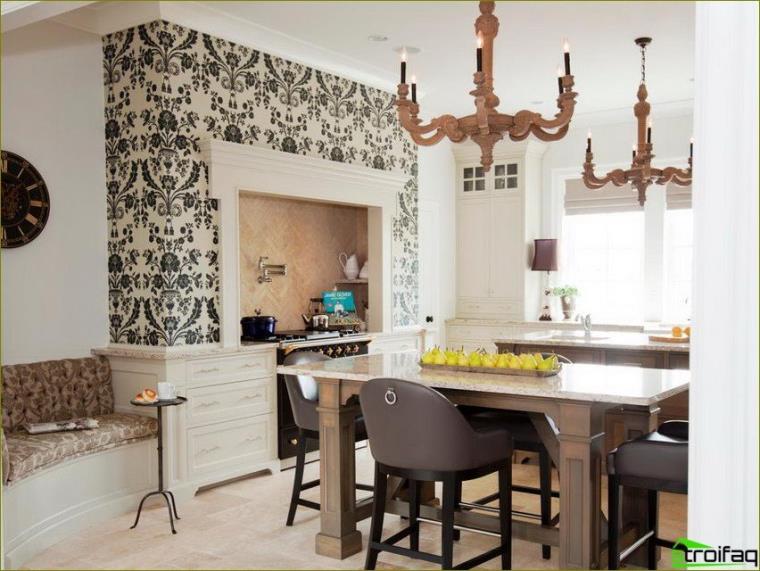 First you need to determine the color, design and pattern that would suit the room, and kitchen appliances, and accessories. If there are many existing finishes and elements in the kitchen, try not to replay with the wallpaper. Nothing could be worse than excess. Even successfully matched. Wallpaper is designed to improve the atmosphere of your kitchen, should attract people to it, and not make them run away from piling up in the design.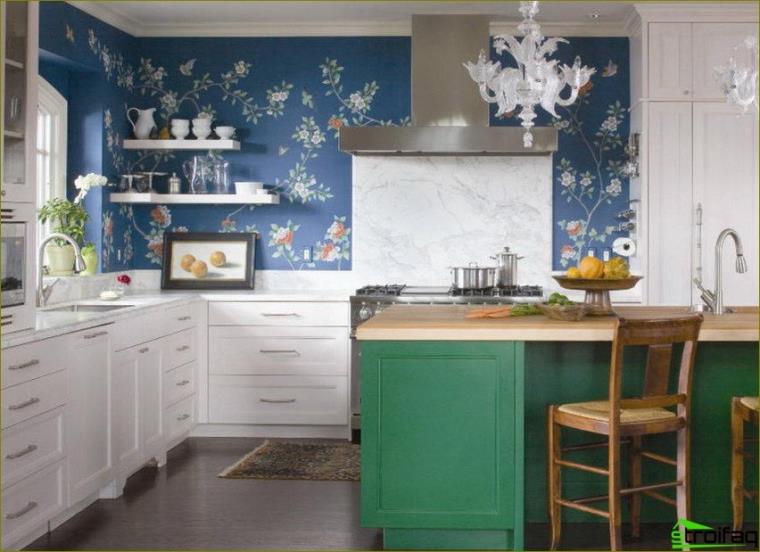 Washable wallpaper for the kitchen
Now all manufacturers produce washable wallpapers. Non-washable – no! So your choice is very rich.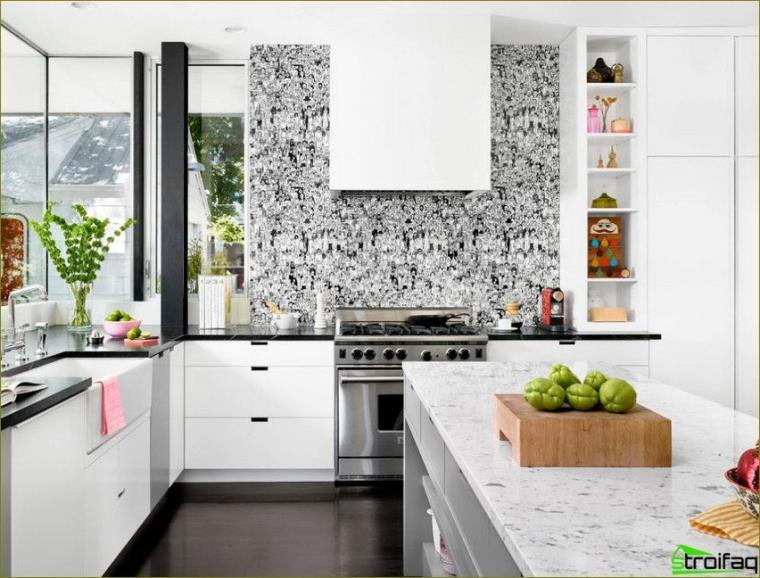 Wallpaper in the kitchen – sticky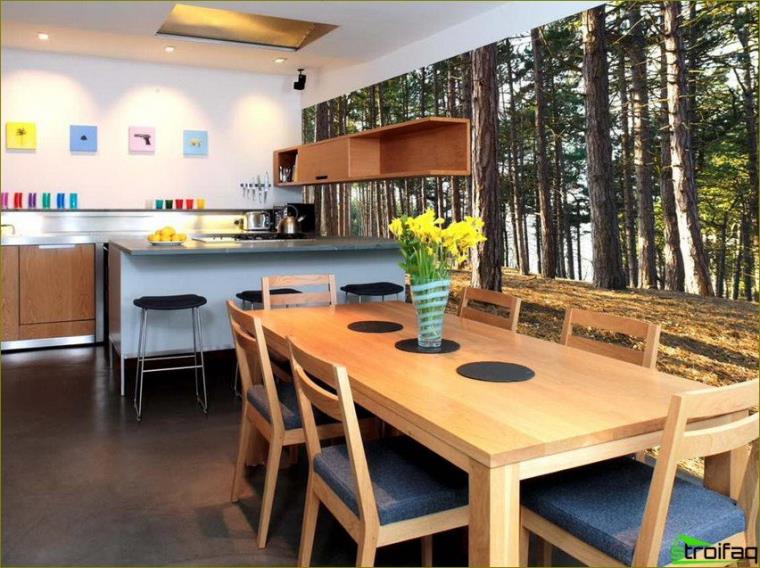 Wallpapering often takes a lot of energy and time. Listen to simple tips that will help you save both energy and such valuable time:
Measure each strip of wallpaper on the wall from the baseboard to the ceiling. Let's get a 10 cm allowance, cut off the excess after sticking it.
The back side of the wallpaper needs to be moistened or smeared with glue.
Begin to stick a strip of wallpaper from the ceiling. At the same time, one side of it is aligned along the edge of one of the walls and checked with a spirit level (level).
Using a plastic spatula, smooth the wallpaper on the wall, removing creases by tearing off the strip. Then again attach the wallpaper to the wall and smooth it with a spatula.
When smoothing wallpaper, start from the middle and move to the edges of the strip. If it is impossible to remove air in the aforementioned manner, you can carefully pierce the resulting bubble with a needle.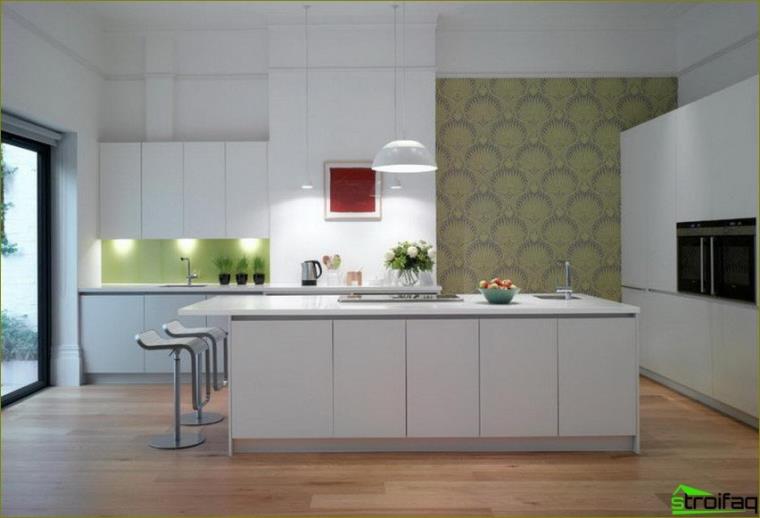 Wallpaper in the kitchen – photo