Content
About types of wallpaper, cost comparison
Paper
Fabric
Non-woven
Vinyl
Cullet
Liquid wallpaper
Bamboo wallpaper
Beaded
Wall mural: pros and cons of using
3D-wallpaper, the specifics of gluing
Single / standard
Panoramic
Fluorescent
LED
Choosing the type of wallpaper depending on the room
Living room?
Bedroom
Children
Kitchen
Hallway
How to visually expand / reduce space with the right wallpaper
The combination of wallpaper in the interior
Trendy colors and trends in wallpaper design for 2020.
DIY wallpapering
About types of wallpaper, cost comparison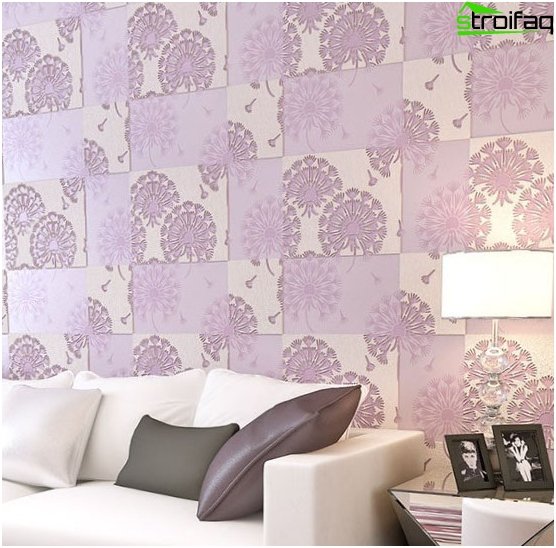 Comparison of the cost of the main types of wallpaper in Leroy Marlene
| | | | |
| --- | --- | --- | --- |
| Paper | Fabric | Non-woven | Liquid |
| From 1 $ / roll | From 15 $ / roll | From 10 $ / roll | From 13 $ / roll |
Bamboo wallpaper is a piece of nature in your home.
To date, a large number of types of wallpaper are known. The most popular are:
paper;
tissue;
non-woven;
vinyl;
cullets;
liquid wallpaper;
bamboo;
bubbly.
And not to list all – the range is so great among the manufacturers and materials from which they are made. Let's look at each view in more detail..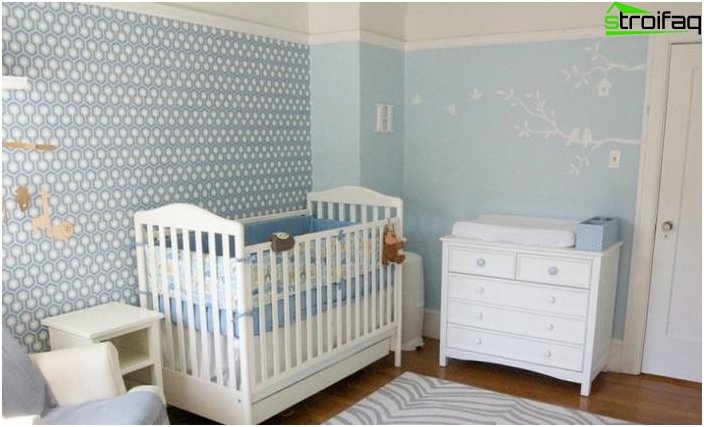 Nursery for a boy – a combination of cold pastel colors and pure white. White furniture goes well with white blotches of wallpaper pattern and painted birds sitting on a branch.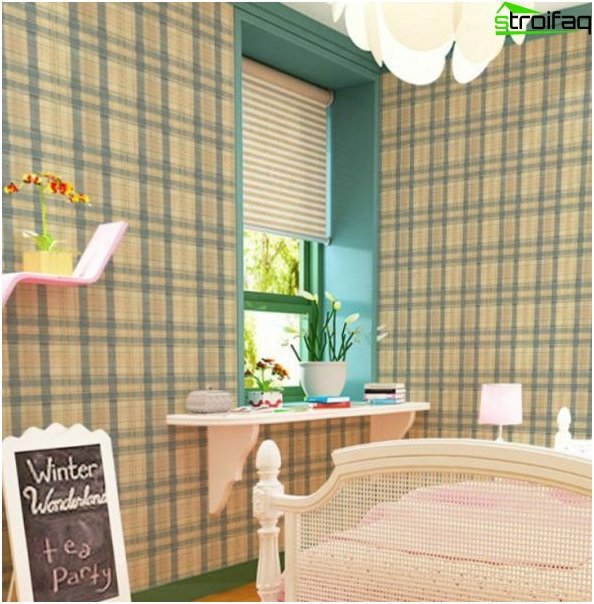 ?Teenage girl's bedroom. Fabric wallpaper with one of the most popular motifs – the "English cell".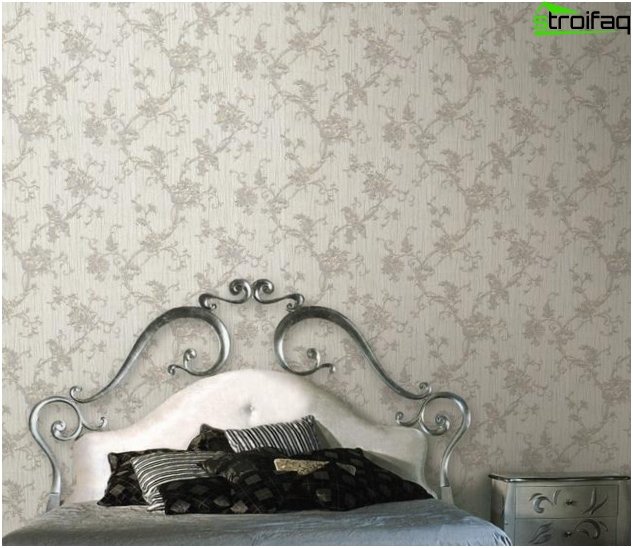 Silver-colored fabric wallpaper will be the main decoration of the bedroom of a young successful lady living in the modern world. Note that the furniture also has metal fittings and tones..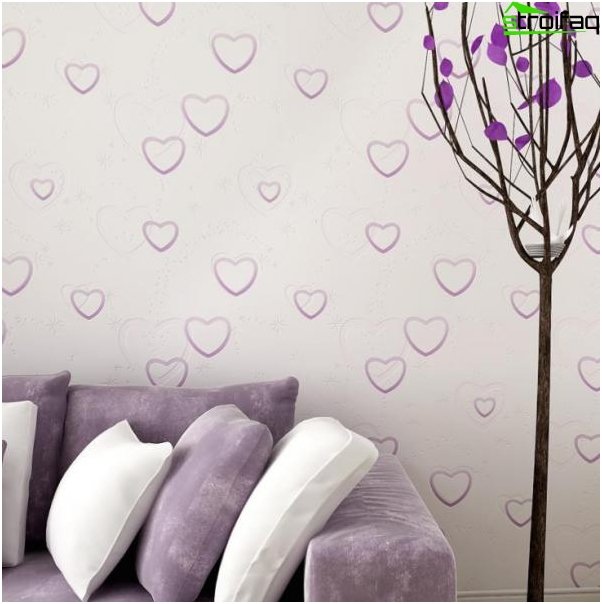 Romantic living room in lilac colors. Delicate hearts on the wallpaper are emphasized with purple leaves of a decorative tree.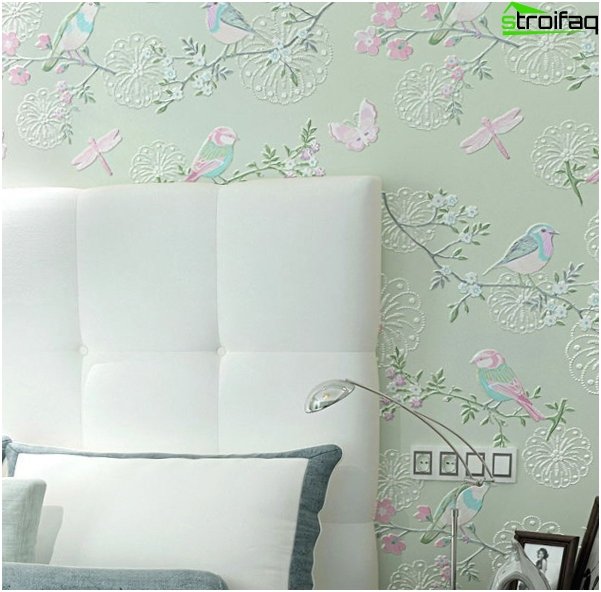 Wallpaper is decorated with an embossed pattern of birds sitting on branches. Delicate pastel colors blend perfectly with selected furniture..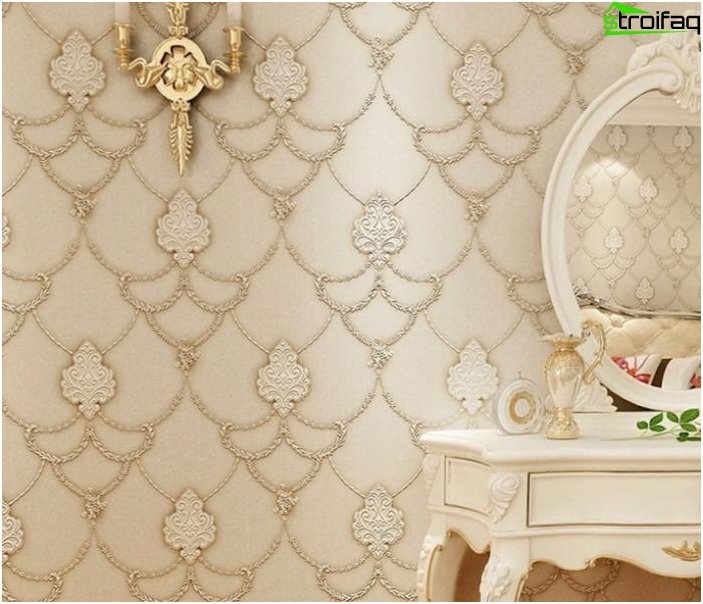 Embossed vinyl wallpapers reminiscent of ancient stucco on the walls will be a great addition to the middle-aged lady's boudoir.
Paper
The most common type of wallpaper at all times has always been paper. They are the cheapest. Most often have a pattern on the front side. However, they are not durable, and also will not be able to hide the uneven surface of the walls. But, nevertheless, paper wallpapers remain the main market leader in global manufacturers..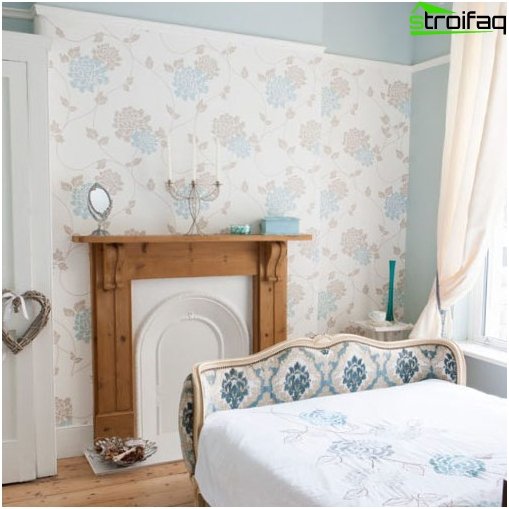 The room located in the southern part of the building should be pasted with wallpaper of light cold tones with a large pattern. Furniture decorated to match the walls harmoniously.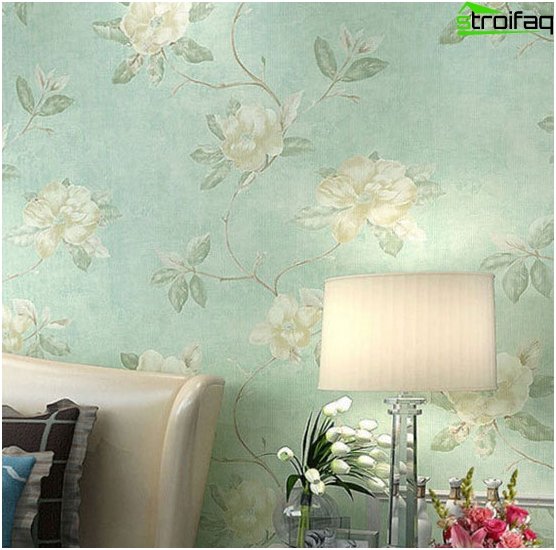 The most common are plant motifs – flowers, plants, trees and the like..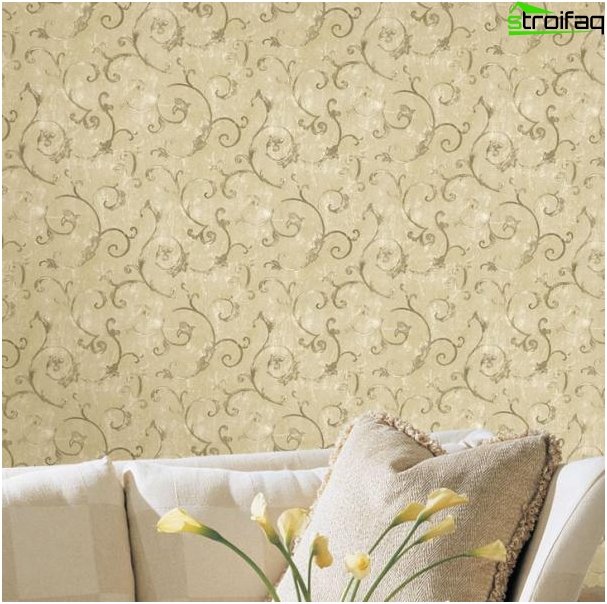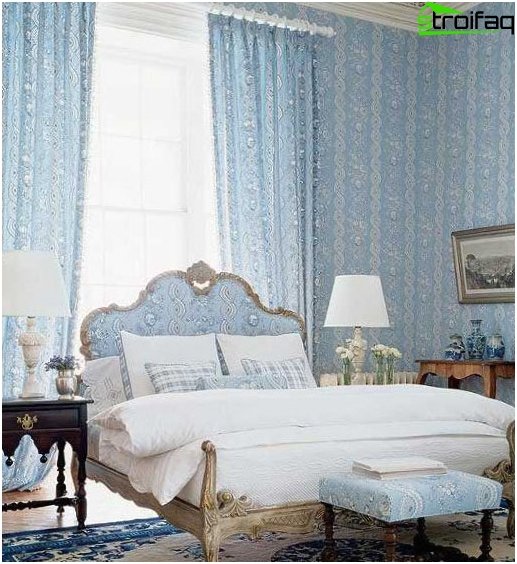 The perfect combination of paper wallpaper and textile on the windows. Bedroom for romantic natures who value sophistication and comfort.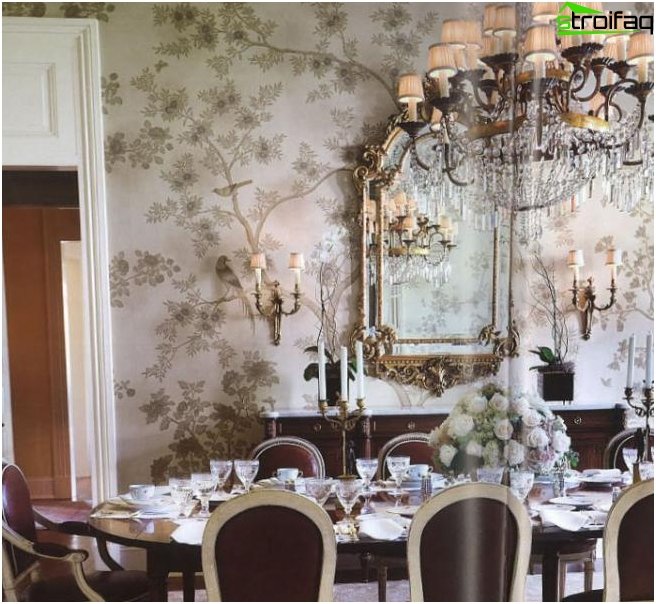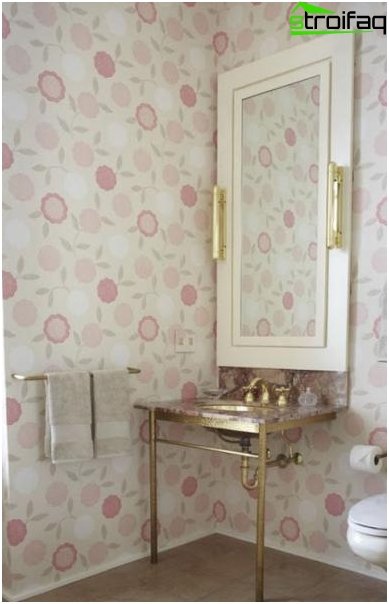 Paper wallpaper with an unobtrusive pattern fits perfectly into the combined bathroom (washbasin and toilet), where there is no increased humidity, as in the bathroom.
Fabric
Such wallpapers are mainly cloths of silk, cotton or synthetic material, as well as various combinations thereof. Against paper wallpaper – fabric is much more expensive, but at the same time they will serve you much longer. And their appearance is more luxurious. Fabric wallpaper can slightly improve sound insulation, while also reducing heat loss from the room through the walls..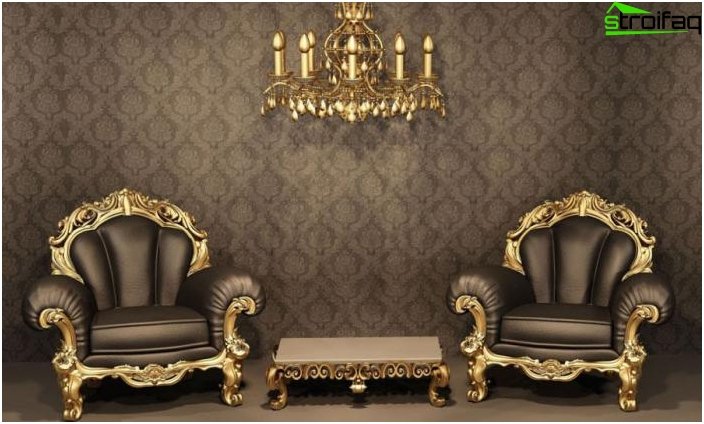 Luxurious wallpaper in a luxurious interior. What could be better?!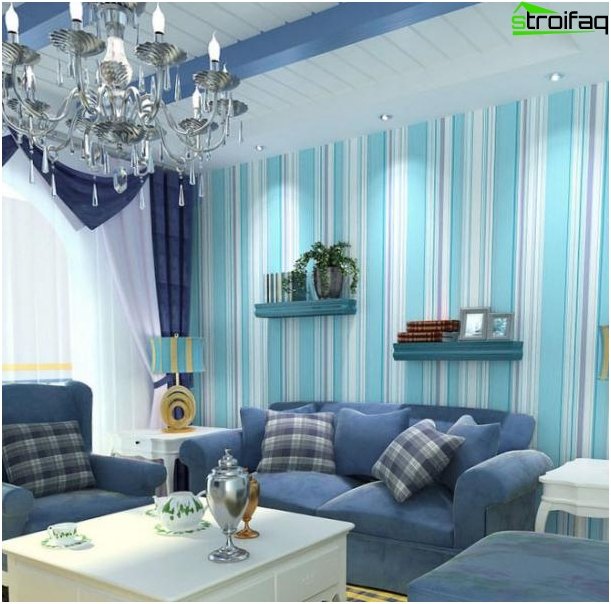 In rooms with a low ceiling, wallpaper with vertical stripes will visually lift it.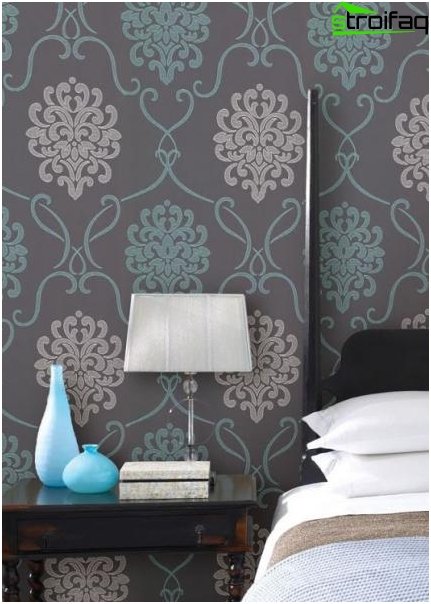 Art Nouveau bedroom. Furniture with elements of antiquity (aged wood) plus bright decor elements – a great option for creative nature.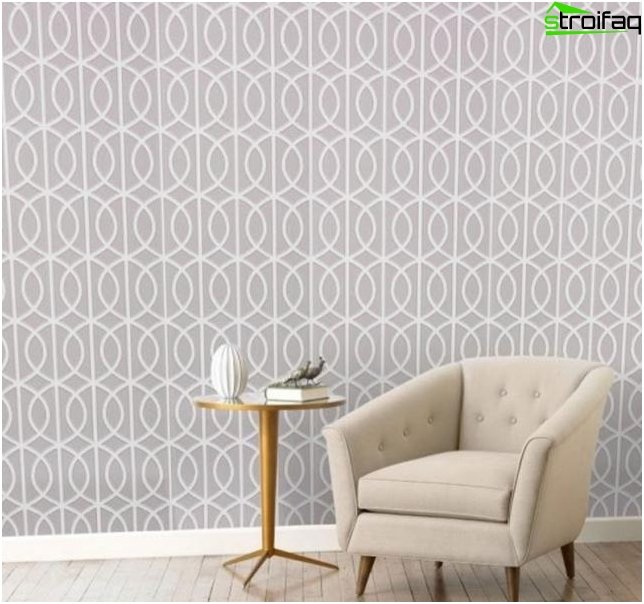 Minimalism – smooth forms and nothing more. "Geometry" in the wallpaper – the only bright element of decor.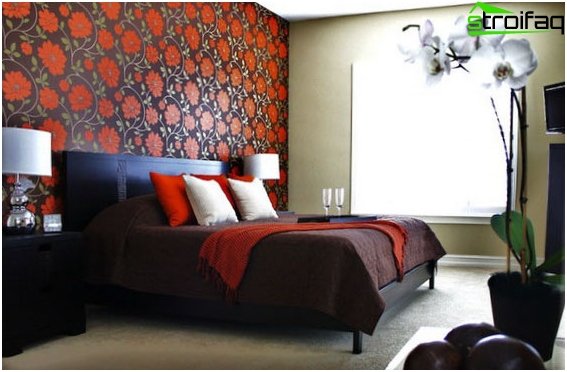 The bedroom, decorated with fabric wallpaper with bright colors on a black background, clearly reflects the world of the sensual nature of its inhabitant.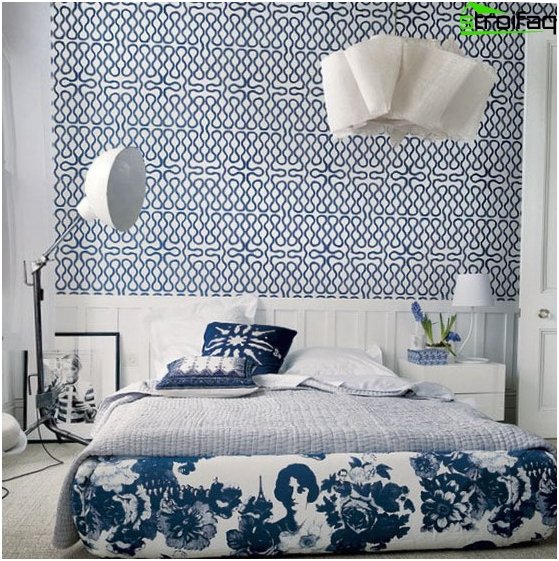 Bedroom in the style of provence. A simple pattern on one of the walls goes well with the color scheme of all textiles.
Non-woven
Non-woven wallpaper is very similar in structure to paper, which formed their basis, but with a more durable surface of the panel and the density of the material. That is what allows them to be used in the living room or in the nursery – in those places where there is a large cross of people or special strength of materials is required. The multilayer structure of these wallpapers allows you to choose among them the most suitable variant of the outer layer – polymer or natural textures.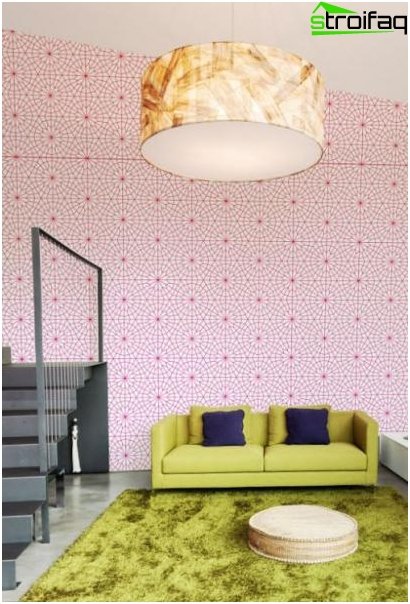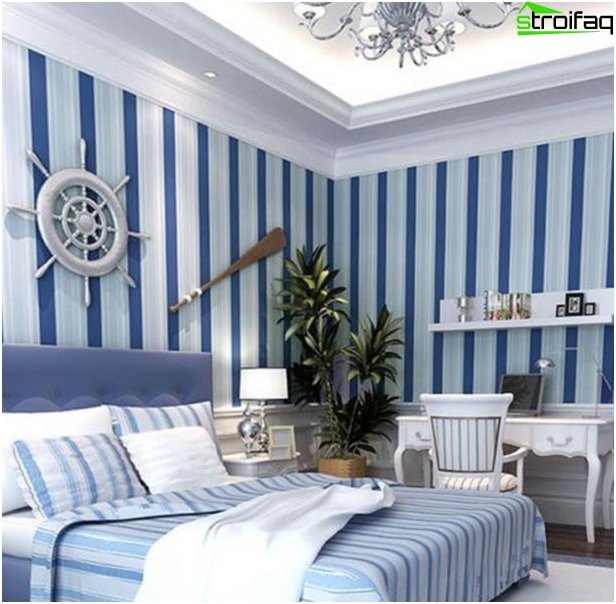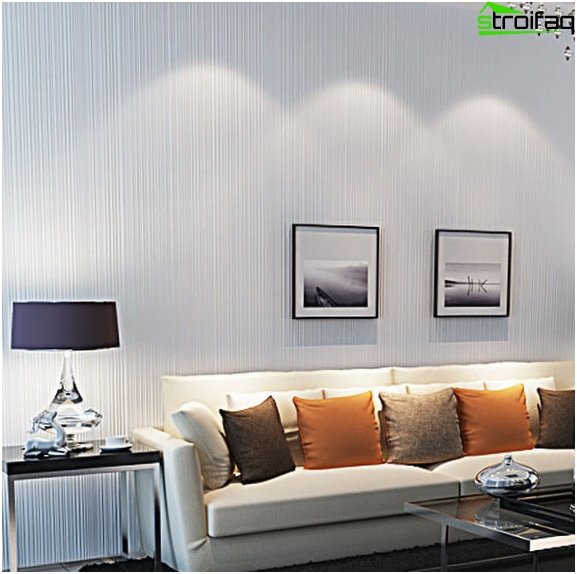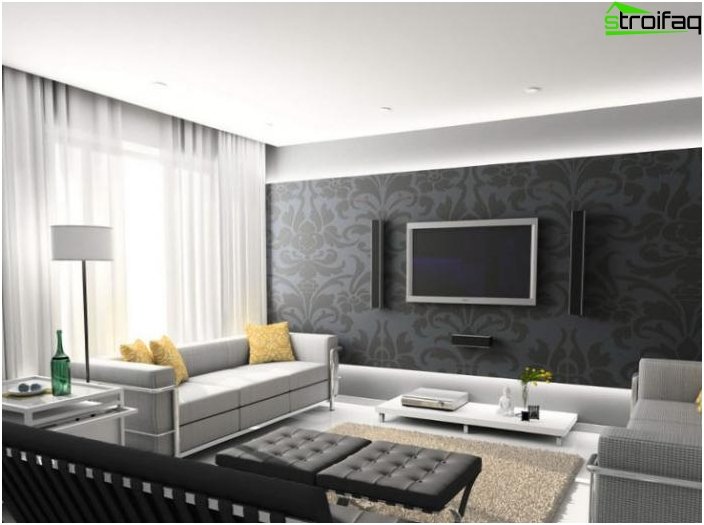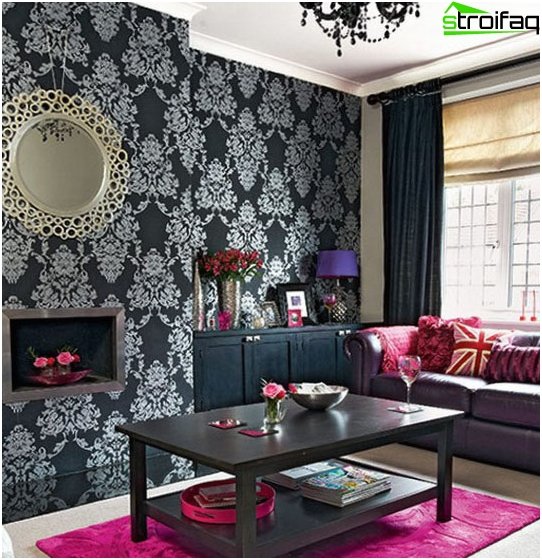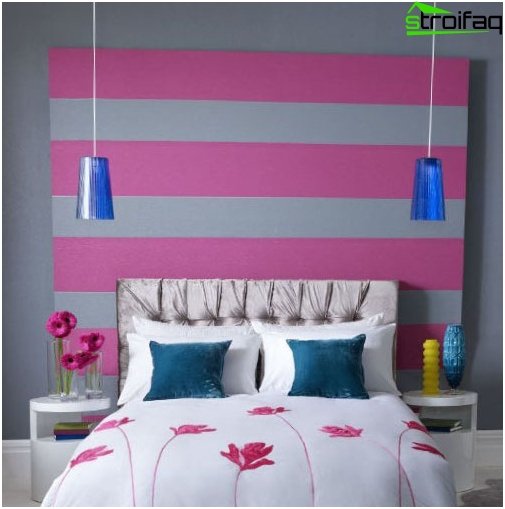 Vinyl
The outer layer of these wallpapers consists of pure polyvinyl chloride. This allows you not to be afraid of getting wet walls and wallpaper in rooms with high humidity, prolonging the service of covering the walls and the building itself. But on the other hand – vinyl wallpapers do not let air through. So, the walls will not "breathe". But using such panels, you can form any textures and make embossed walls.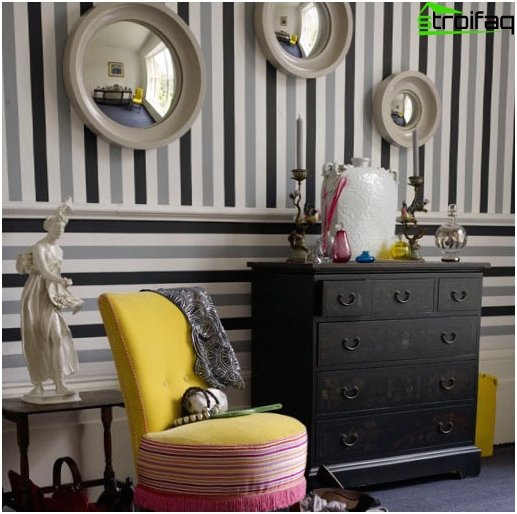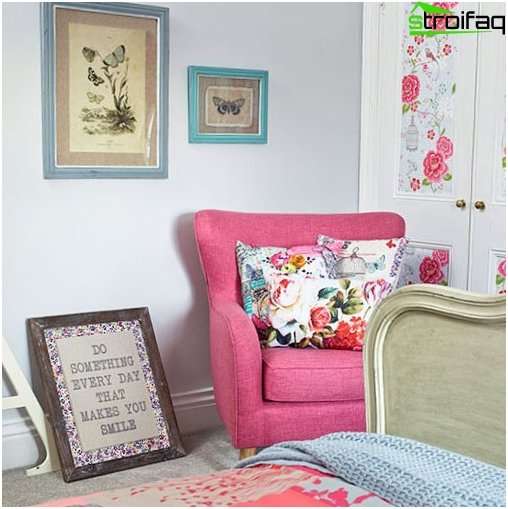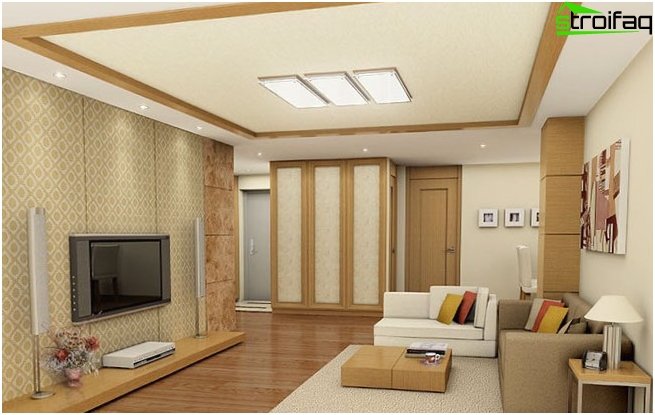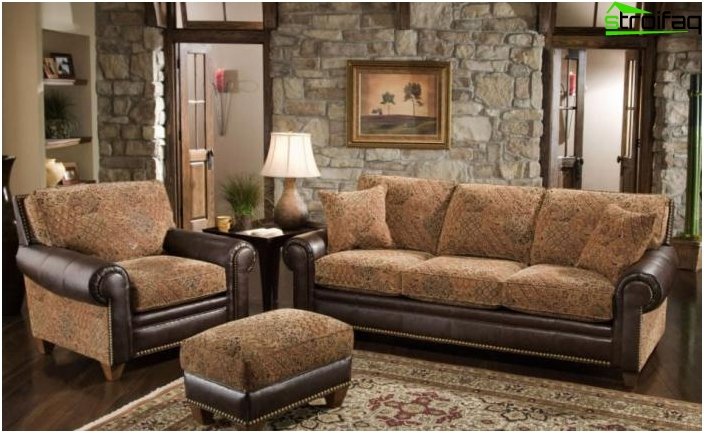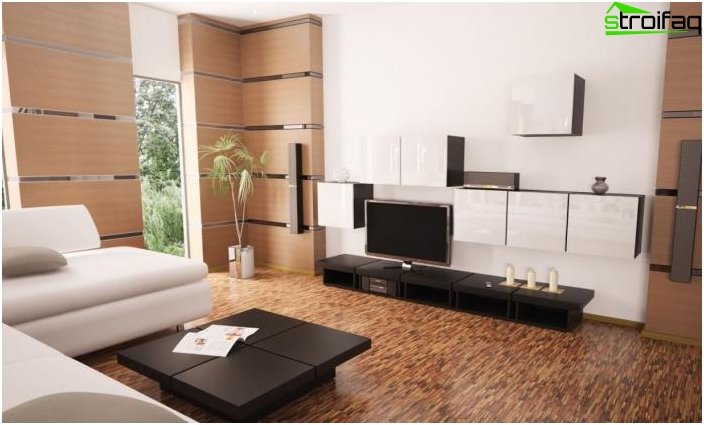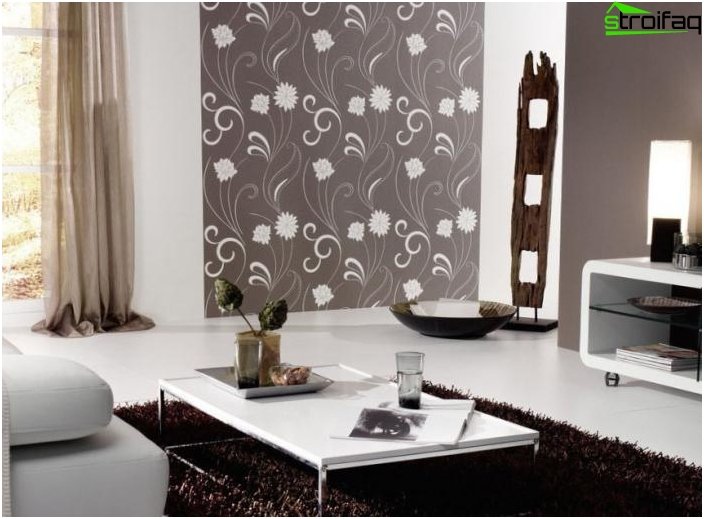 Cullet
At the heart of this type of wallpaper is fiberglass and reinforcement, which increases the strength of the paintings. Cullets:
beautiful as pure silk;
durable like plastic;
as strong as steel cables.
But they are quite expensive at cost. However, they pretty quickly pay off with the duration of use and reliability of the material. If suddenly they get bored with you – it is not necessary to remove them from the walls, you can simply put putty on top of them.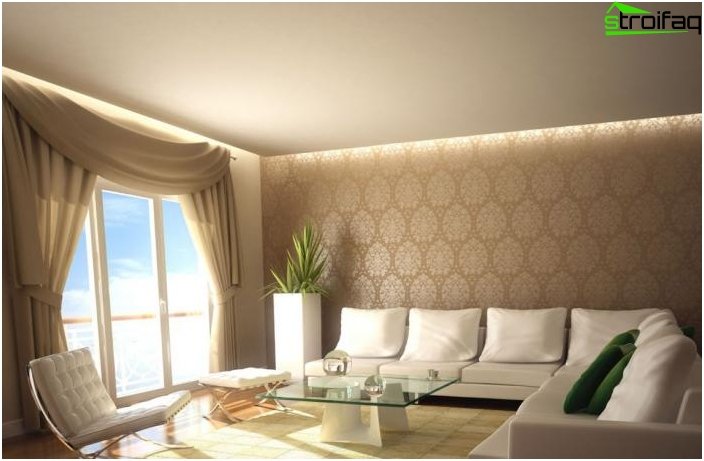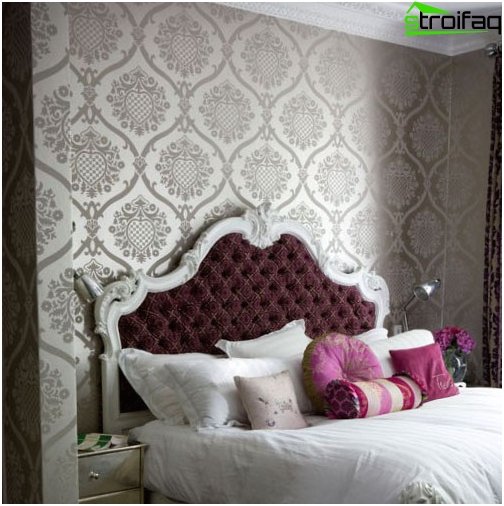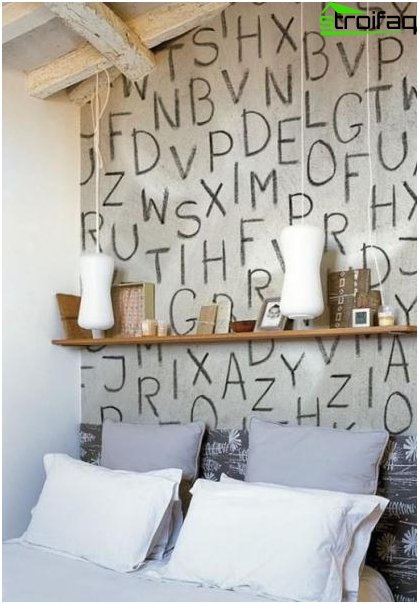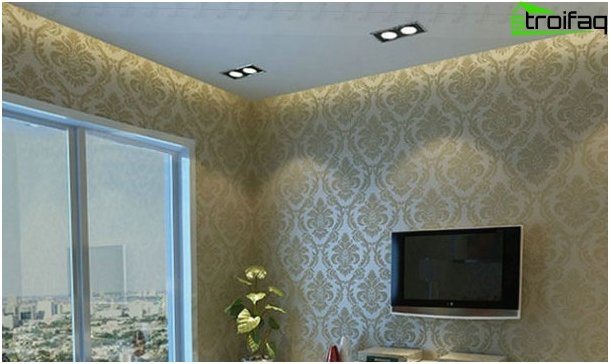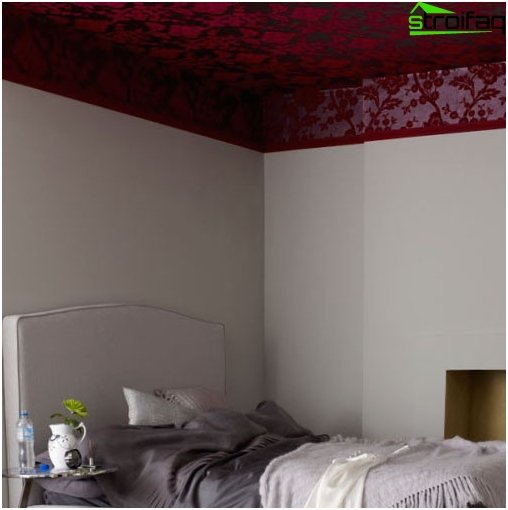 Glass Wallpaper – Pros and Cons:
Liquid wallpaper
In fact, this is a dry mixture, making a solution from which you can perform decorative decoration of the room. Its composition includes cellulose. Drying, the walls take on the appearance – as if they papered with wallpaper. That is why this type is called – liquid wallpaper. They are much stronger than ordinary plaster or putty, perfectly level the surface of the walls, while maintaining air circulation in the room's microclimate..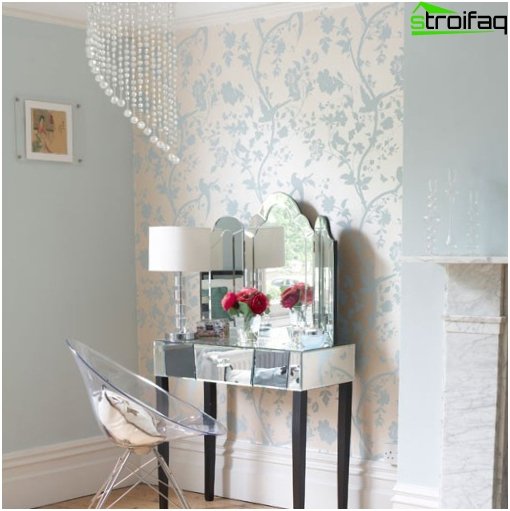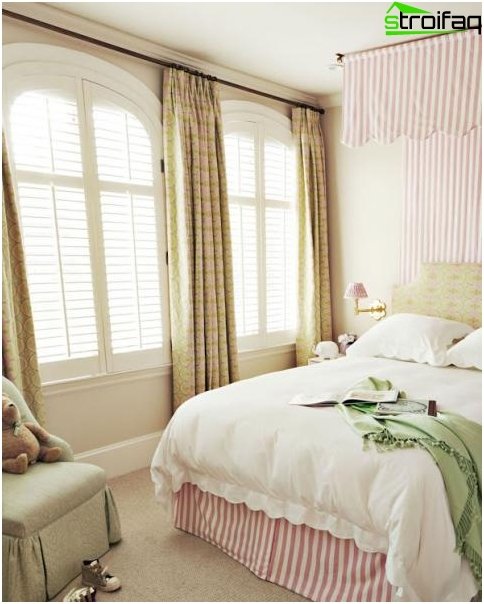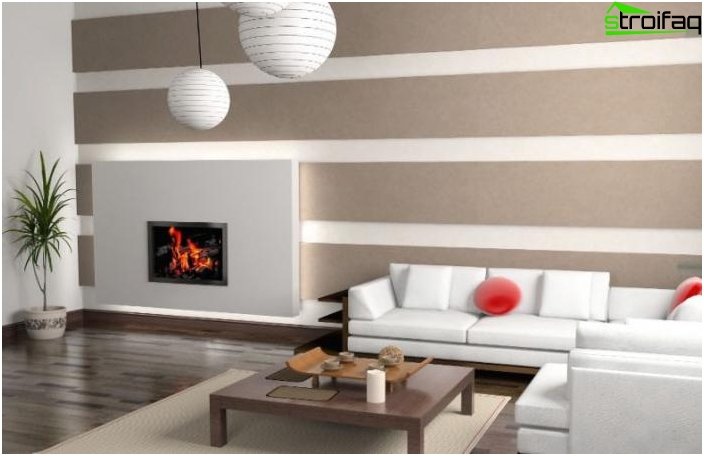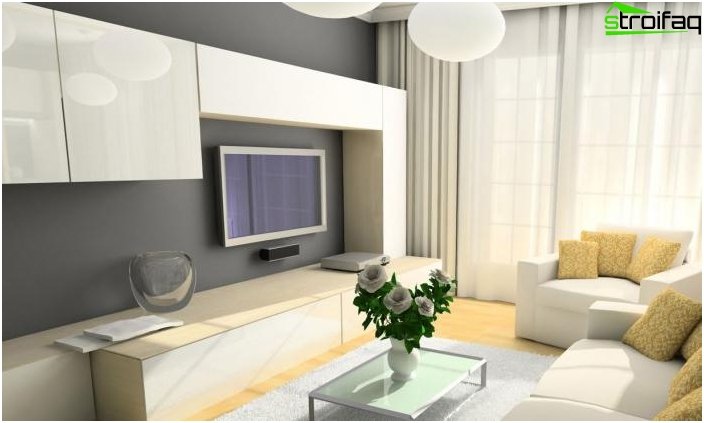 What is liquid wallpaper, technology for applying liquid wallpaper:
Bamboo wallpaper
Wallpaper made of bamboo is a piece of nature in your home, they completely lack any toxicity. Initially, it is an environmentally friendly material, but somewhat expensive, relative to others. With their help, you can create a unique cozy atmosphere in any house and premises. They do not need to be painted – natural colors and textures are much more popular and are in special demand among many buyers who can afford these fashionable wallpapers..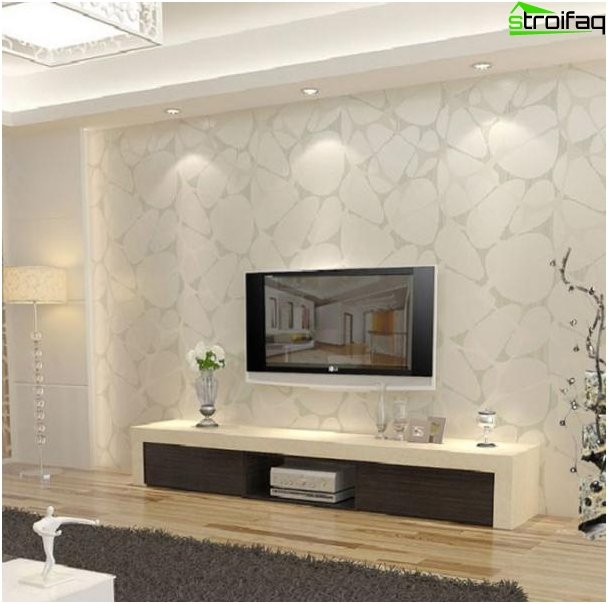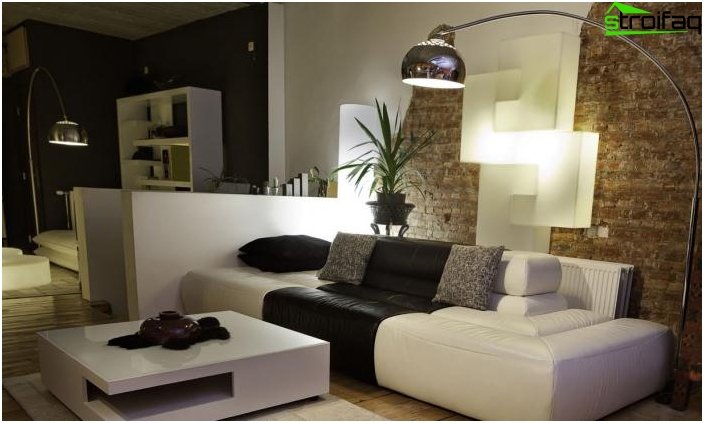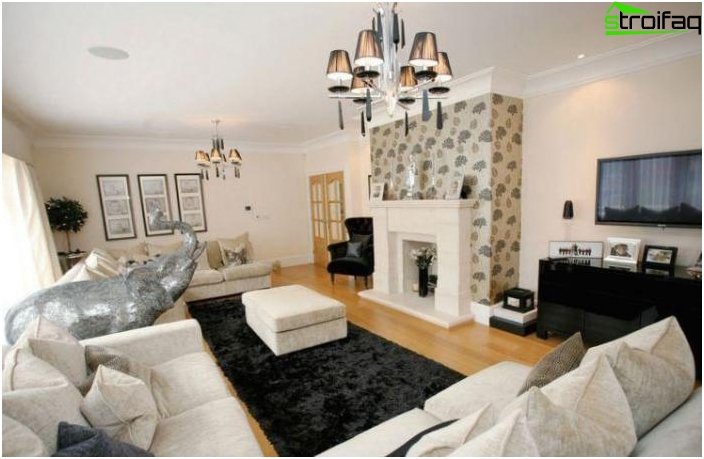 Beaded
Beaded wallpaper is a wallpaper on a paper, non-woven or vinyl basis, covered with tiny beads in a wide range of colors. The interior, in the design of which such wallpapers will be used, will be unique and impeccably excellent. All the neighbors will be jealous.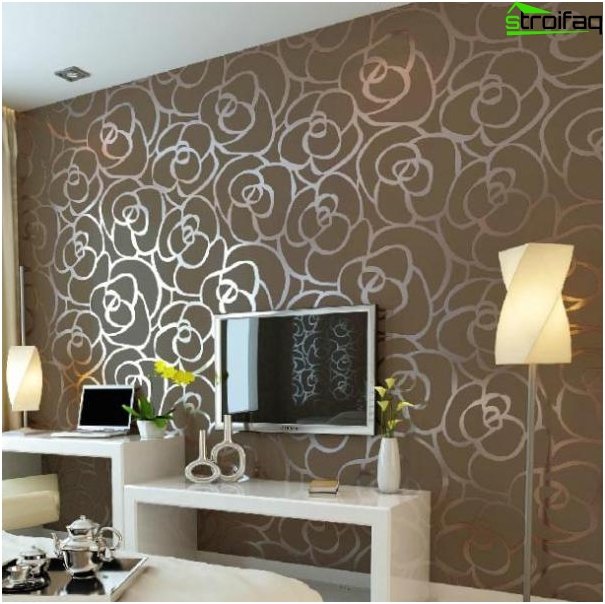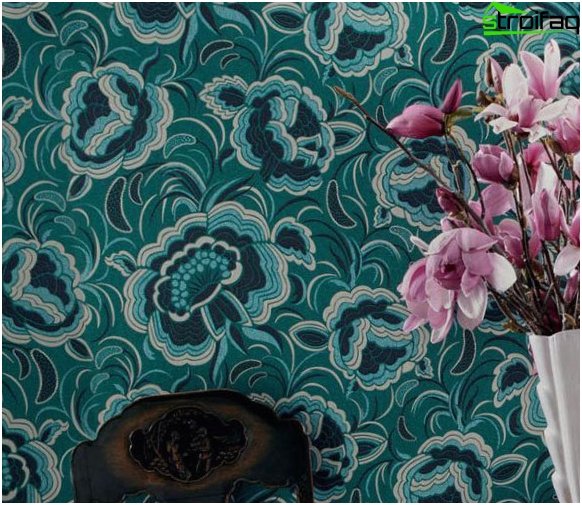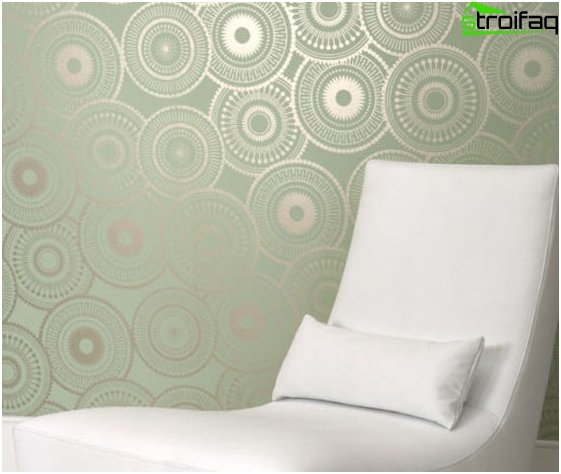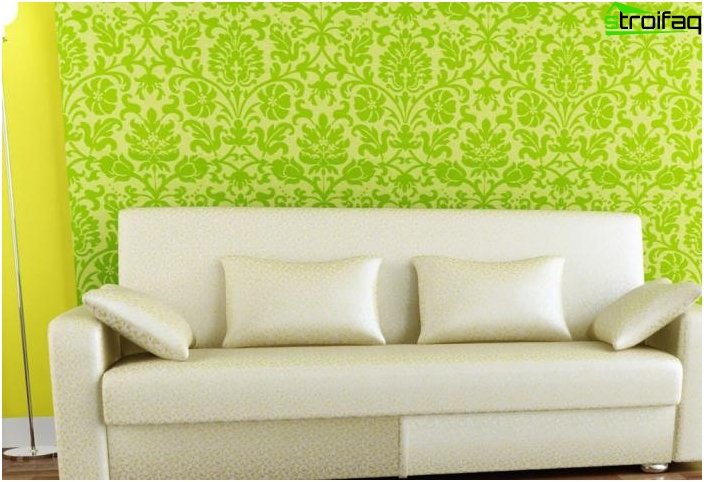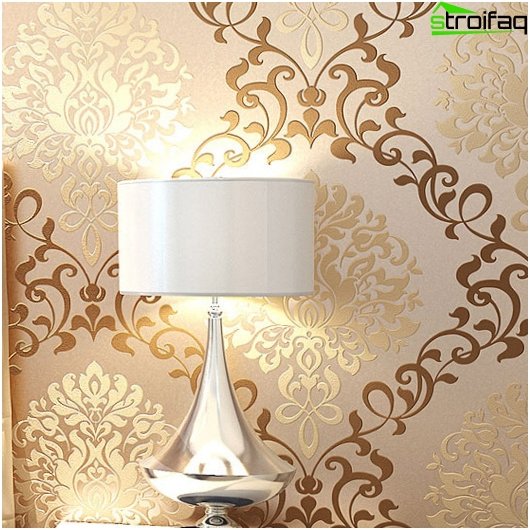 3D wallpaper is a three-dimensional image, from the side such wallpapers look very realistic.
Wall mural: pros and cons of using
As a rule, photowall-paper is one bright glossy drawing located the main accent on one of walls of the issued room. What is it for? Let's look at the positive and negative sides of this subspecies..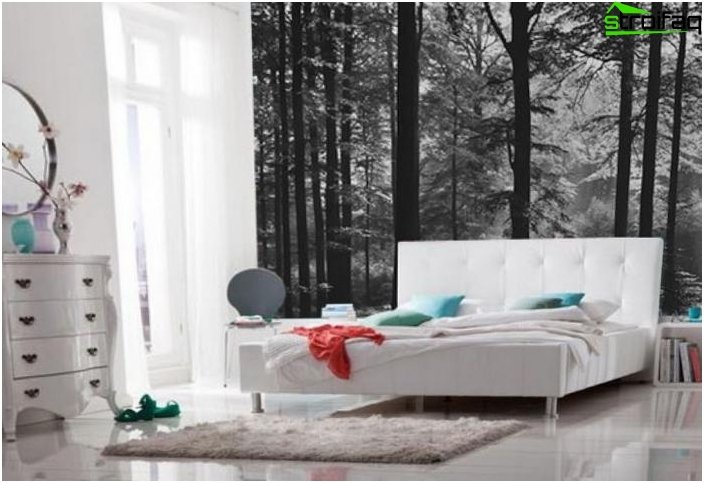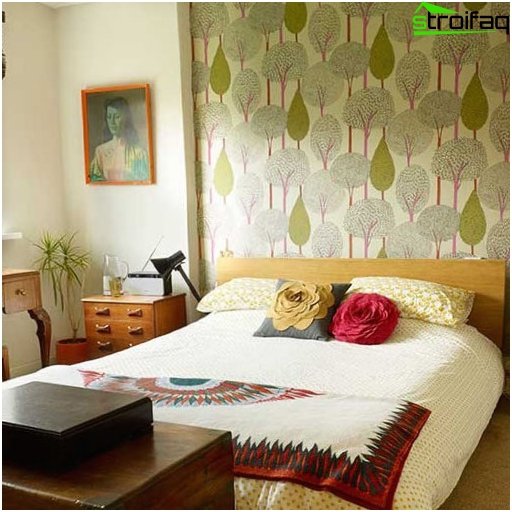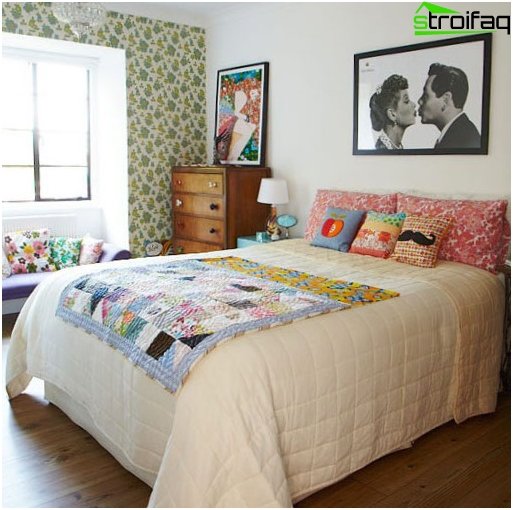 Wall mural in the interior:
Photowall-paper in an interior
Pros:
Minuses:

contrasting element of decor, attracting universal attention;
with their help, you can hide the damaged area of ​​the main ones, which are already difficult to find on sale;
wide selection of drawings, landscapes and other images.

if the picture consists of several paintings – you need to carefully compare the individual parts to get a holistic look;
poor location can distract from relaxing, talking, watching TV or just annoying.
3D-wallpaper, the specifics of gluing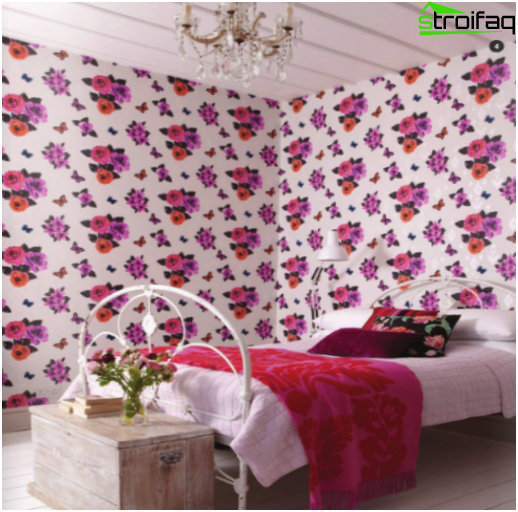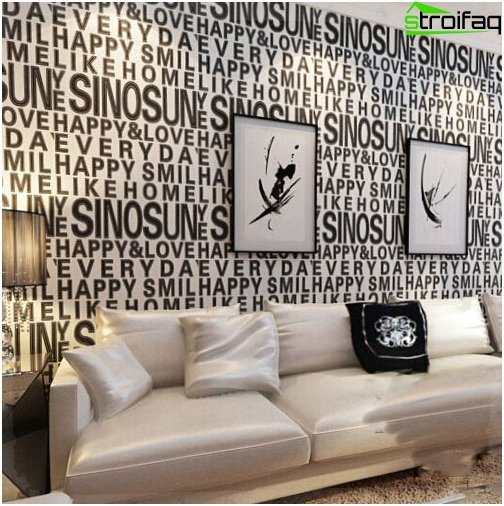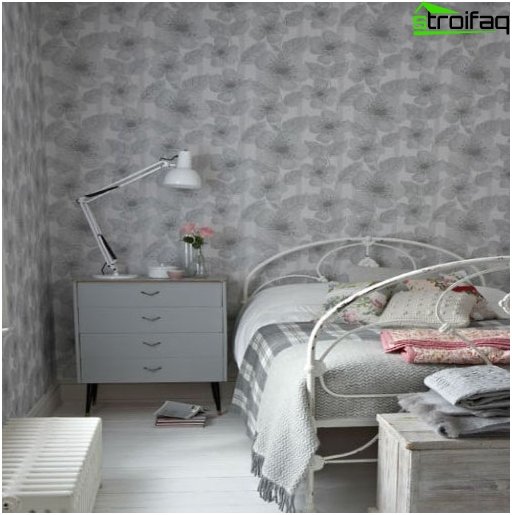 3D wallpaper is a three-dimensional image, from the side such wallpapers look very realistic. But among them there are several types. Which ones? Let's figure it out.
Single / standard
This is part of a small wallpaper. In appearance they resemble a certain optical illusion:
blurry stripes;
distorted reality;
various geometric projections.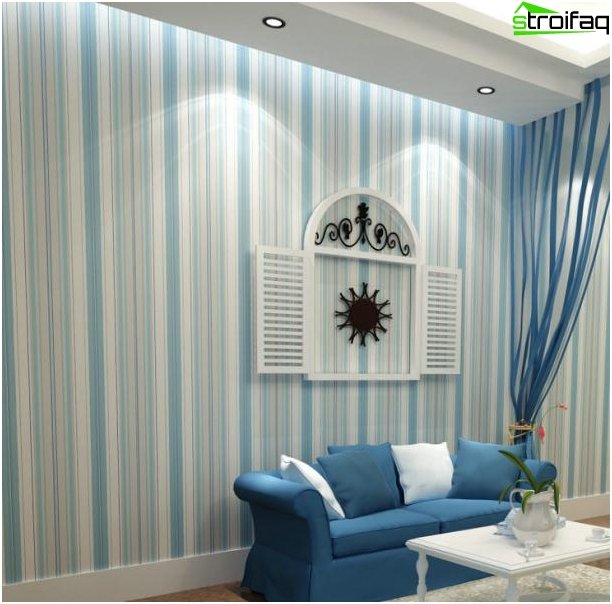 Panoramic
Such wallpapers already occupy a larger space – either an entire wall, or two, or even three. These are three-dimensional images incomparable in their luxury from mythological scenes to fantastic landscapes.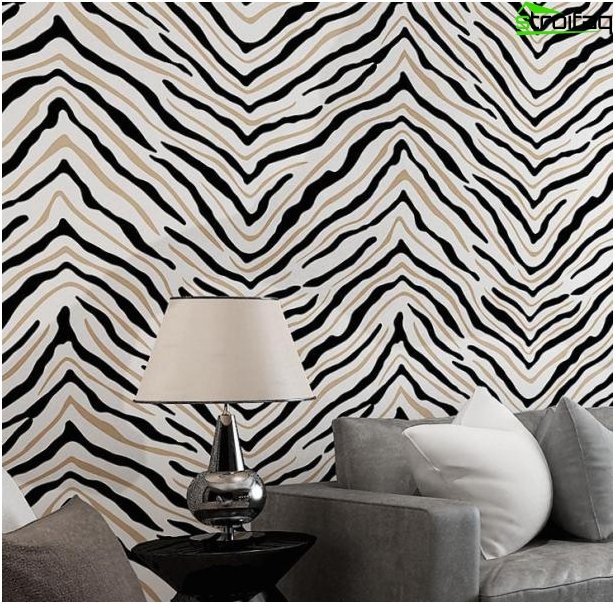 Fluorescent
The peculiarity is that during the day it is just a three-dimensional drawing, and at night the room is filled with pleasant diffused light, creating a feeling of complete unreality of what is happening. And all thanks to the fluorescent bulbs that underlie their backlight.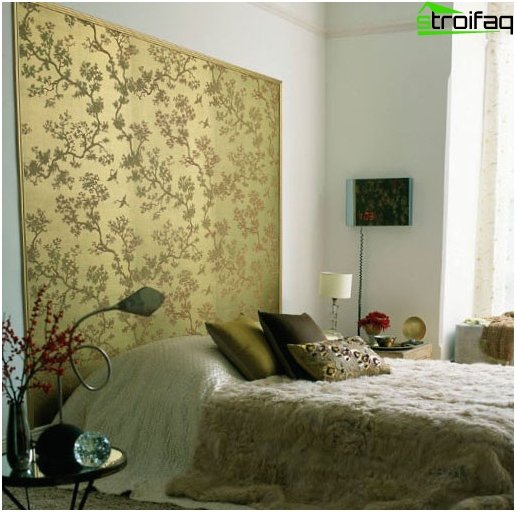 LED
LED wallpapers are a complex system of backlighting, which can be adjusted using the remote control, creating a different picture.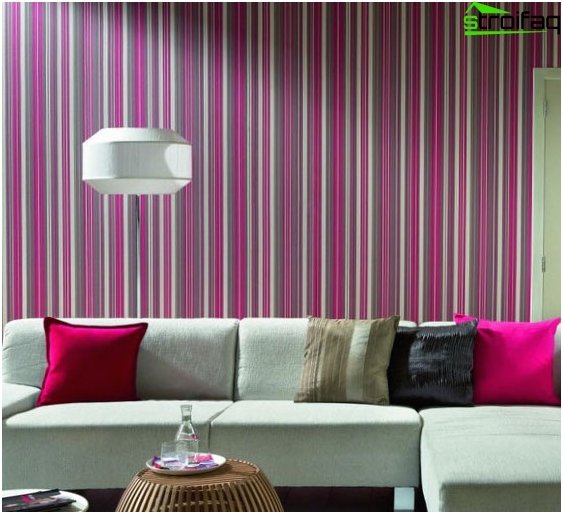 Choosing the type of wallpaper depending on the room
Living room?
Best for the living room are textile or fabric wallpapers. Bamboo and liquid wallpapers will also look good..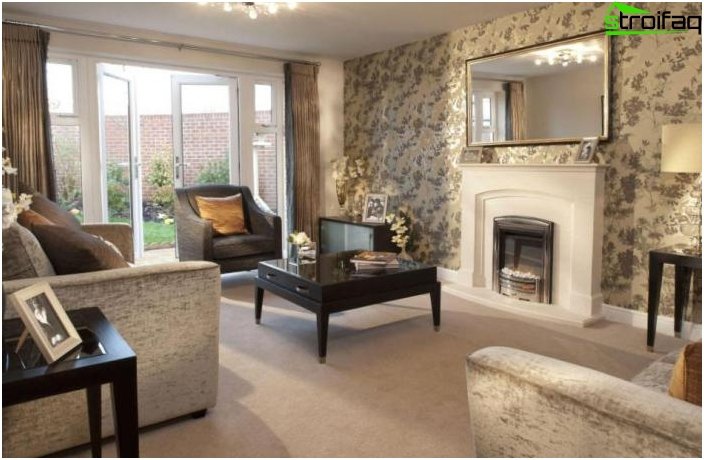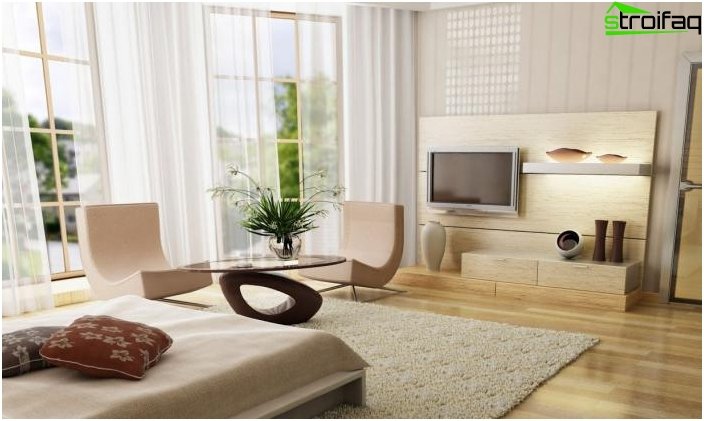 Bedroom
Natural wallpaper, non-woven fabric or fabric look great on the wall in the design of the bedroom. Read our article on how to choose wallpaper for your bedroom.!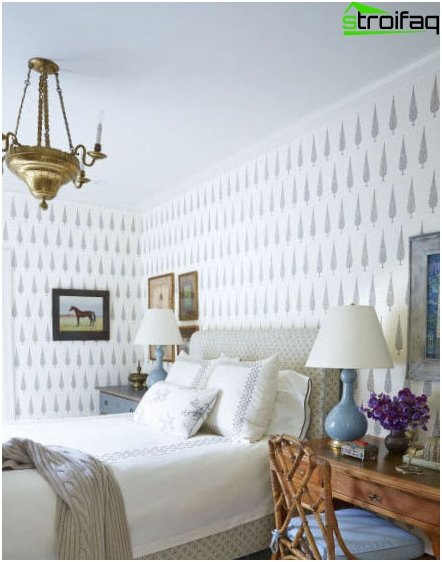 Wallpaper for the bedroom:
Find out what trends in bedroom design will be relevant in 2020.
Children
In the nursery, it is best to use paper wallpapers. They can be changed along with the development of the child, without fear that he will ruin them … Children's wallpapers should be pastel colors.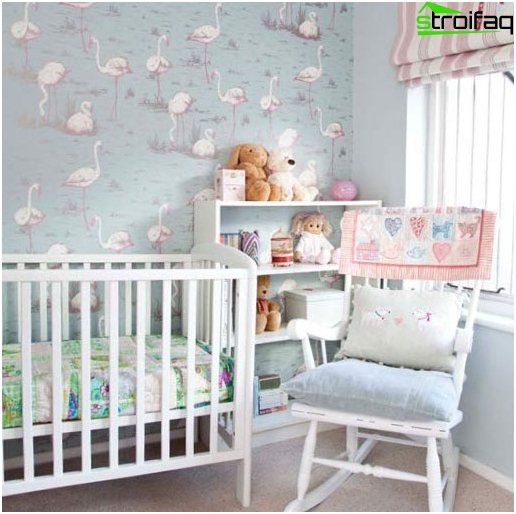 Kitchen
Fiberglass and vinyl will be the best helpers for kitchen walls. They are moisture resistant and durable..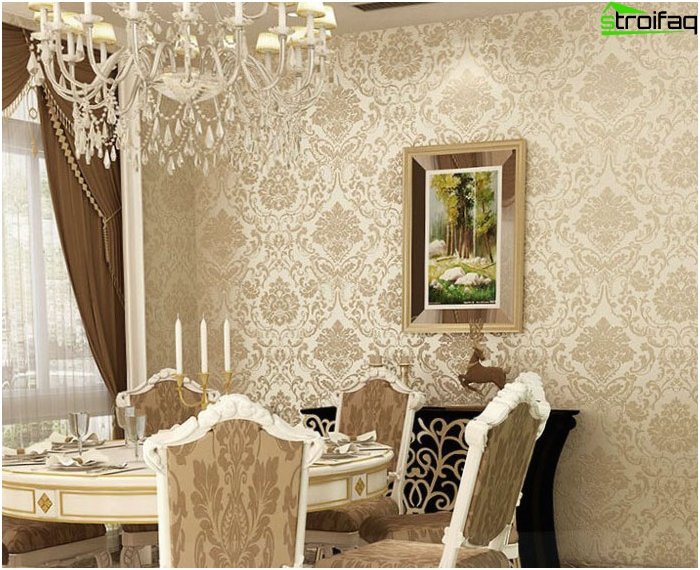 Hallway
Vinyl and cullet will help extend the service of your hallway, they are reliable and durable. Natural wallpapers will also look good – bamboo.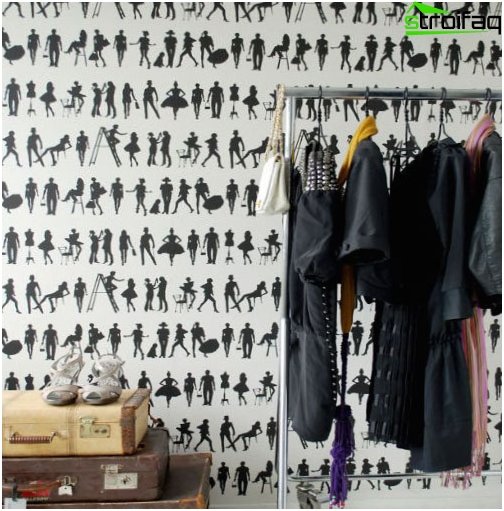 How to visually expand / reduce space with the right wallpaper
To do this, remember the little tricks:
At low the ceilings the walls should be pasted with wallpaper of light tones or have a small pattern.
If the ceilings opposite are too high, then pick up wallpapers with horizontal lines or large patterns..
In large rooms, it is customary to cover the walls with dark wallpaper. Or they should be large patterns.
In rooms located on the north side of the building, it is better to stick wallpaper in warm colors. And for those located in the southern part, cold shades will be the best option..
If you want to experiment a little and make combined wallpapers, then they should be of similar tones, the same thickness and texture.
The combination of wallpaper in the interior
If you choose vertical stripes when combining wallpapers, you should know – this way you visually increase the height of the space between the ceiling and the floor. Horizontal lines contribute to the expansion of the space of the entire room, but "lower" the ceilings. You can use the quilt method. Most of all it is suitable for a children's room. The main thing is to approach the matter with all responsibility, so that you do not get a "clown dress" instead of a clearly thought-out design.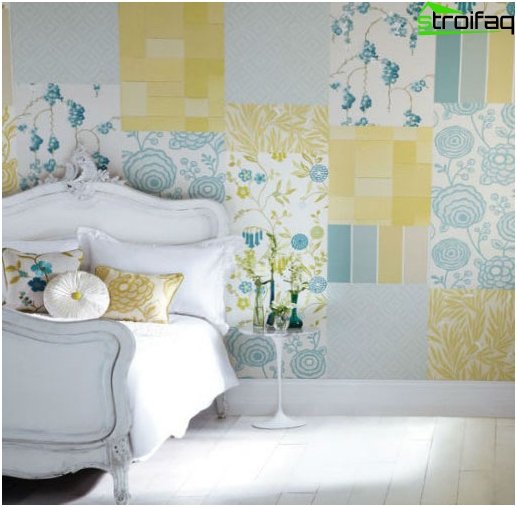 Trendy colors and trends in wallpaper design for 2020
We offer you to browse this year's fashionable wallpaper catalog.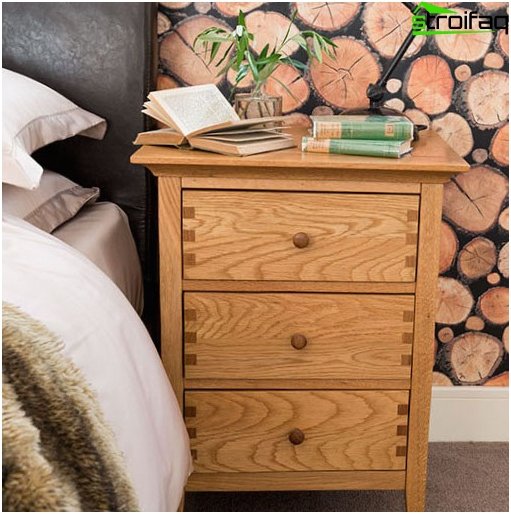 "Deceptive" wallpapers – they look like anything – leather, brickwork, paving stones, rock, but not wallpaper.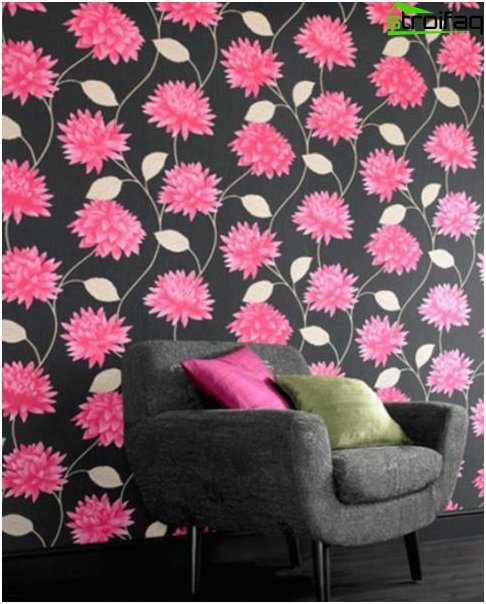 Wallpaper with plants – any plant motifs.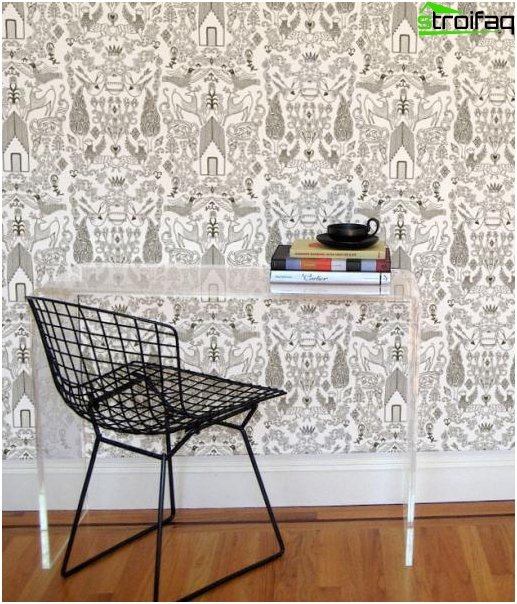 Cartographic wallpaper – maps of antiquity and modernity. Including how children's treasure maps.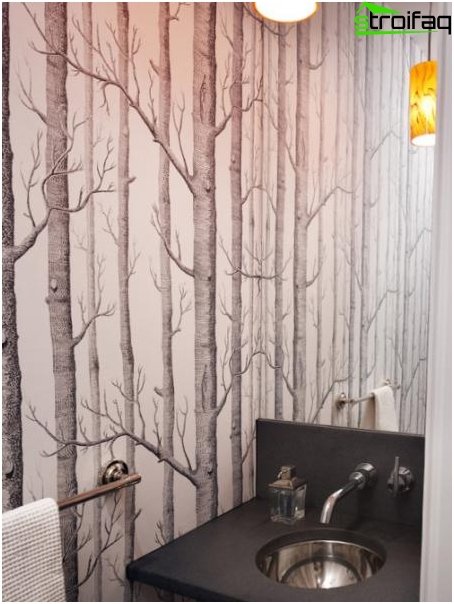 Wall mural – everything is clear here without words. Any landscapes, paintings and photos.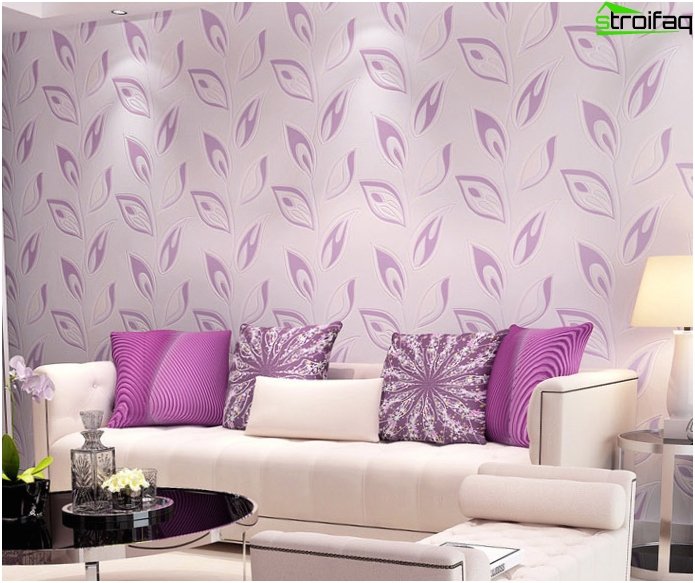 3D wallpapers – volumetric images of various subjects.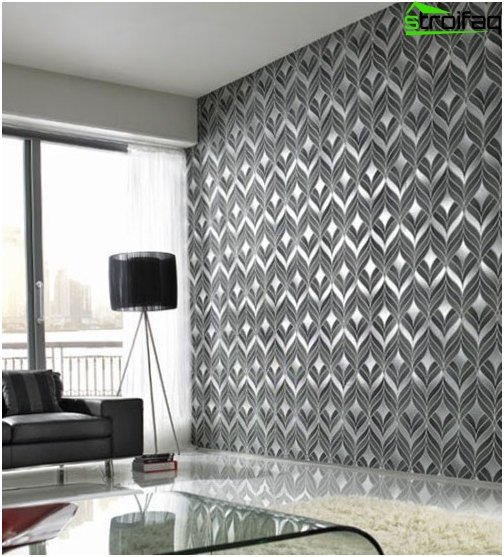 Geometry shapes.
Look at other examples of wallpaper design: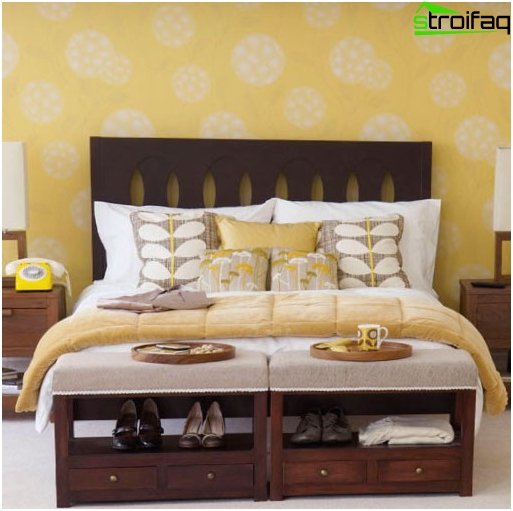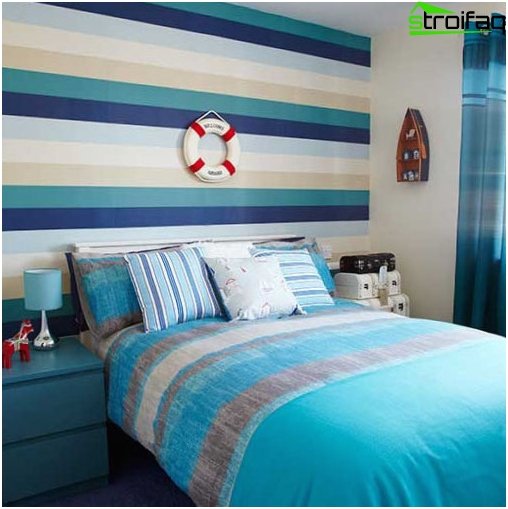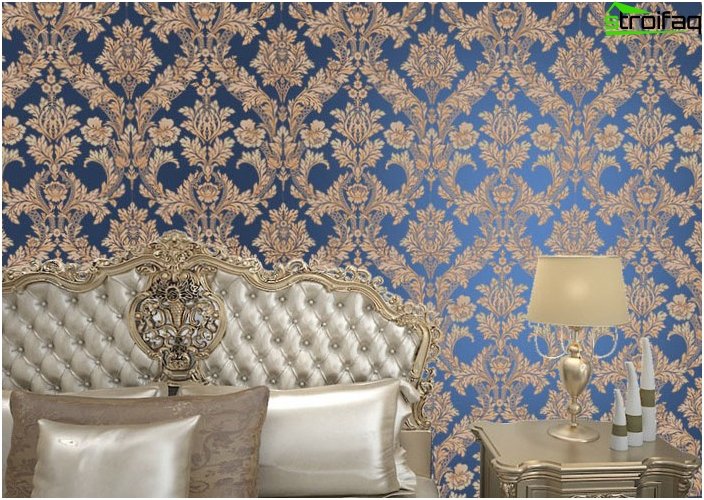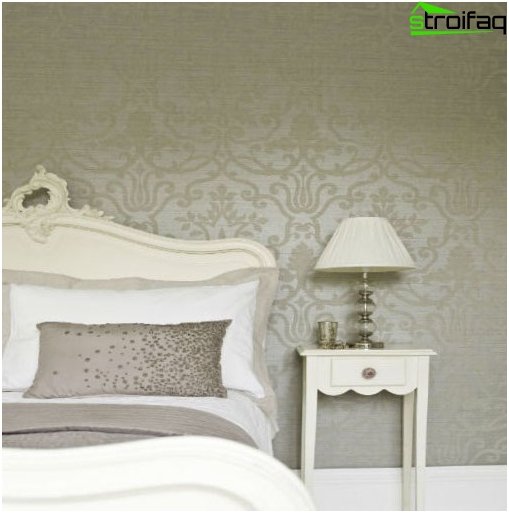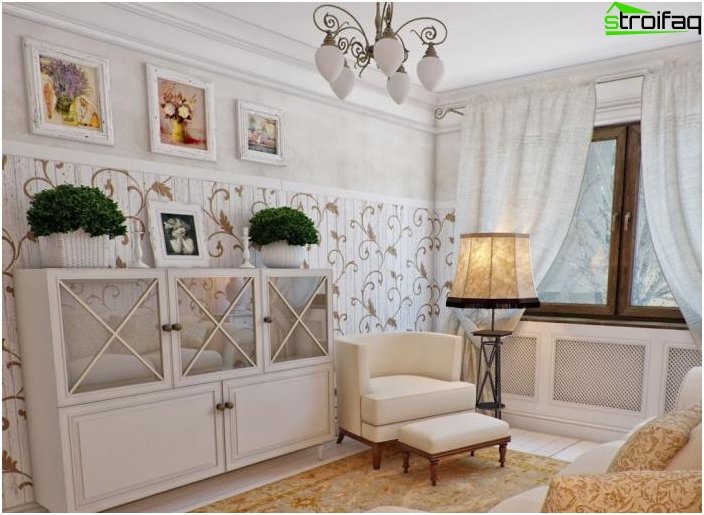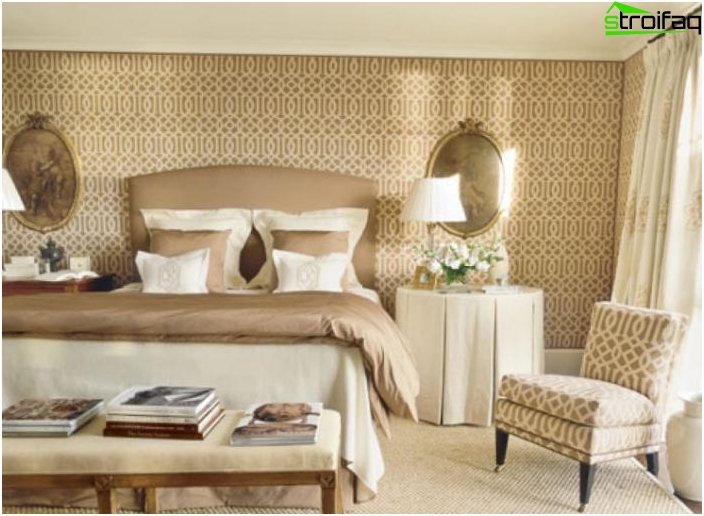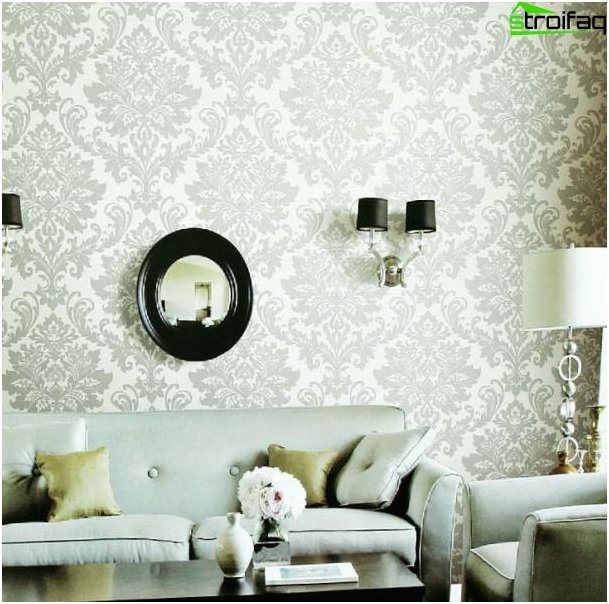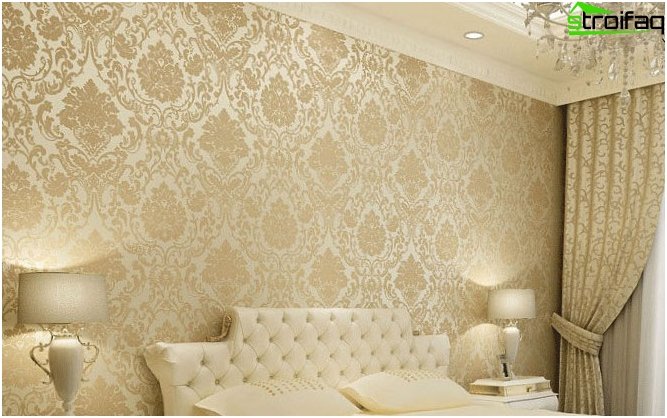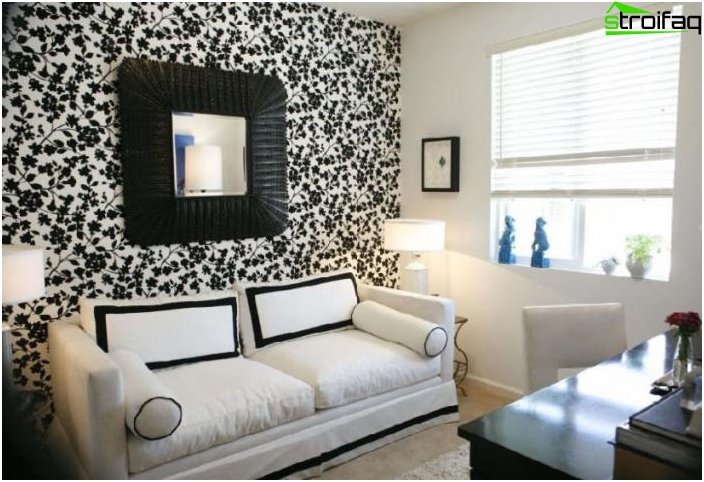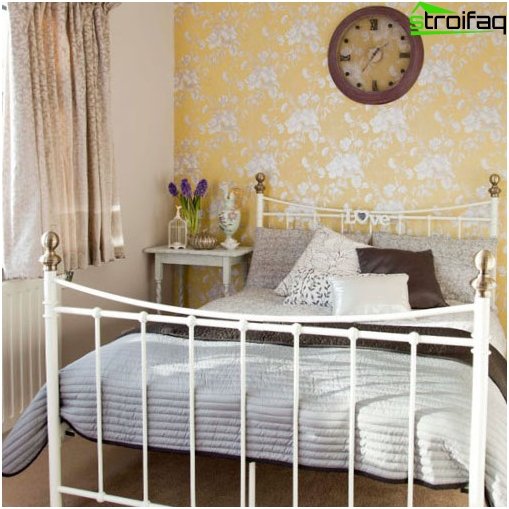 As you can see, there are a lot of design ideas.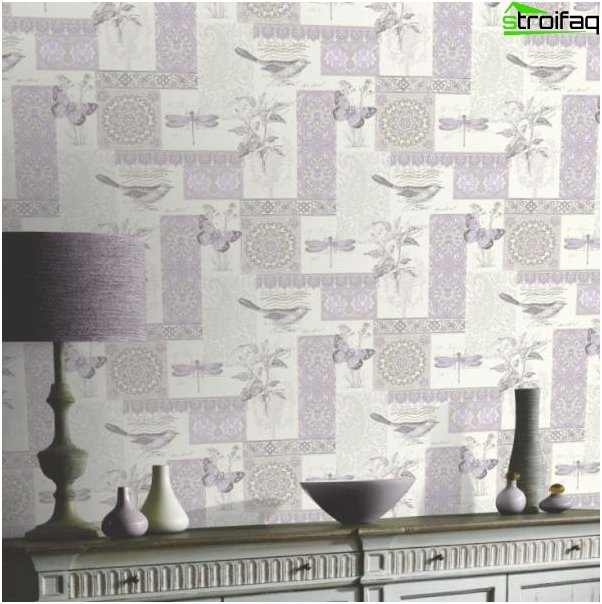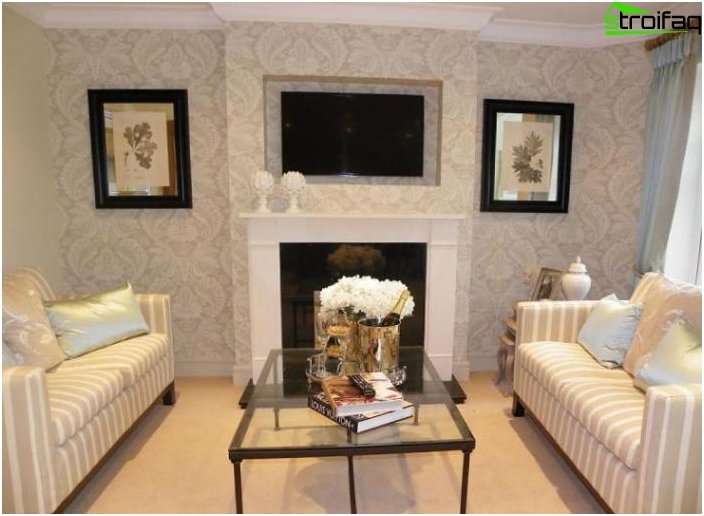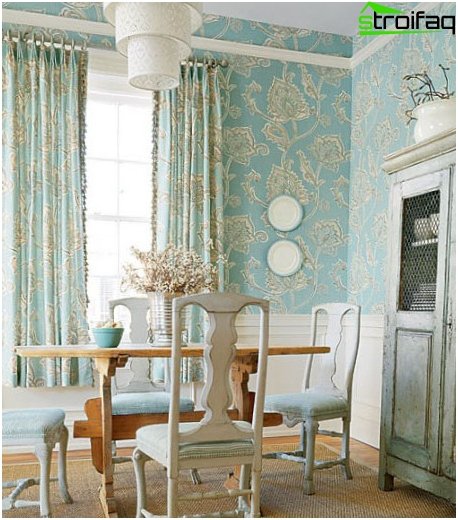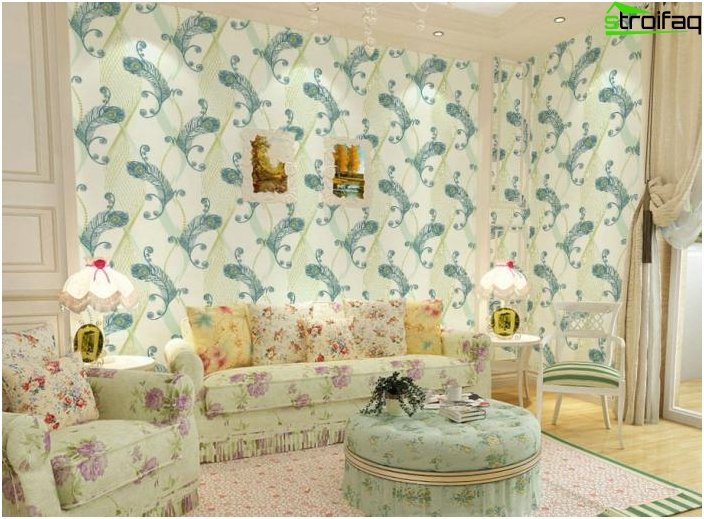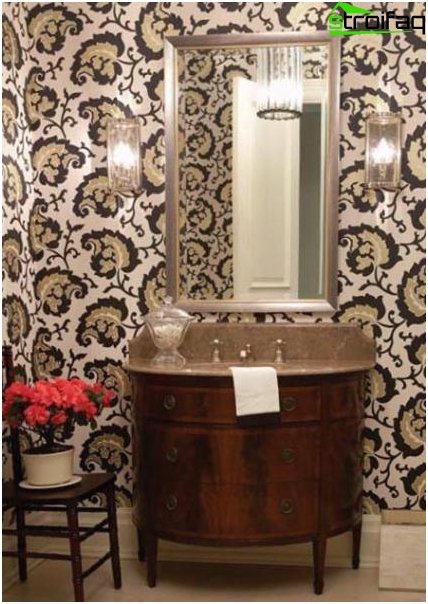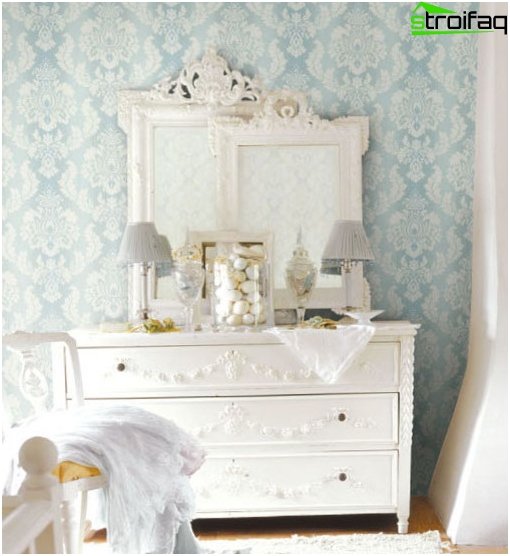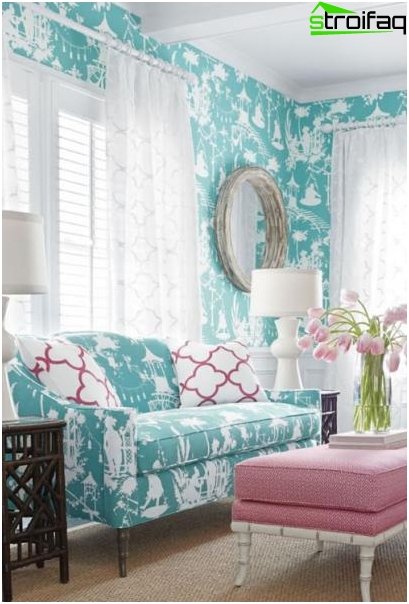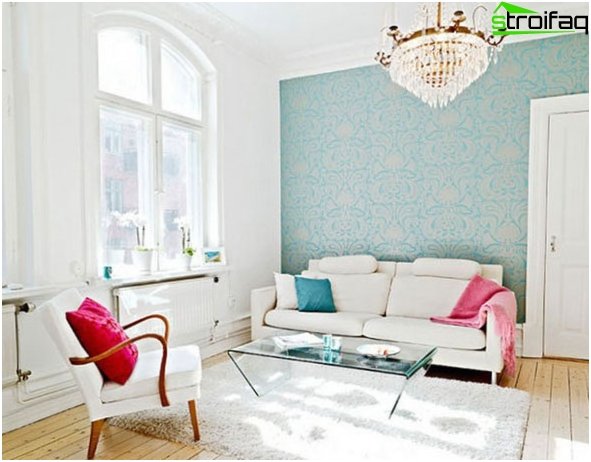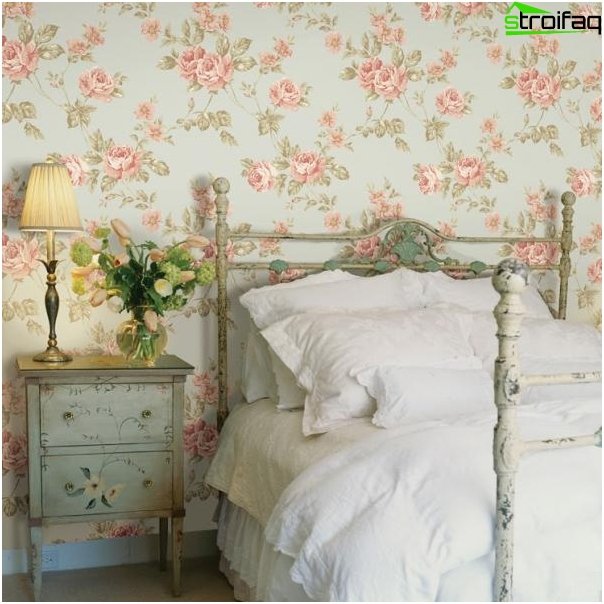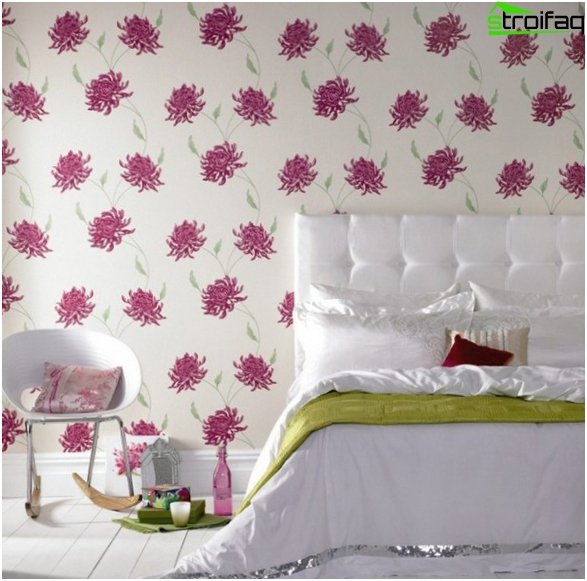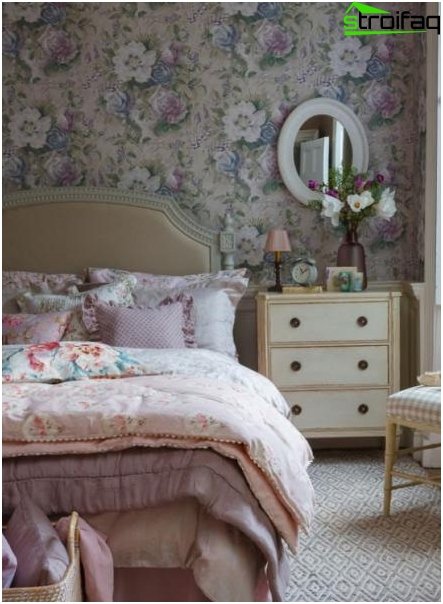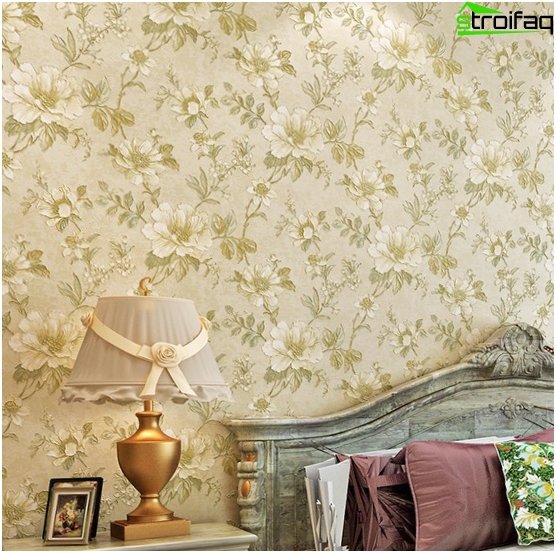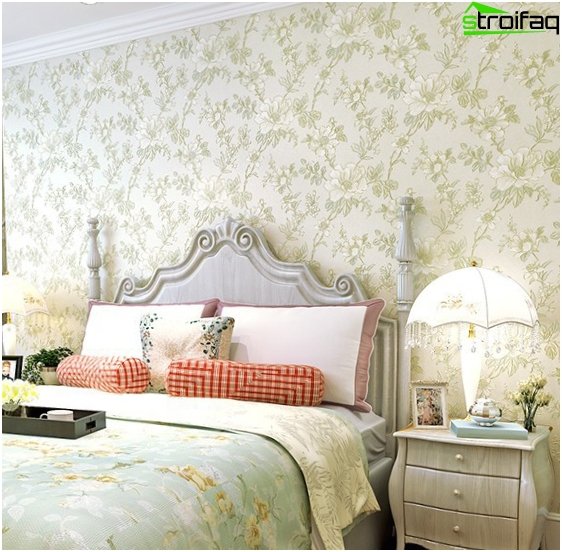 Plant motifs prevail on almost all types of wallpaper.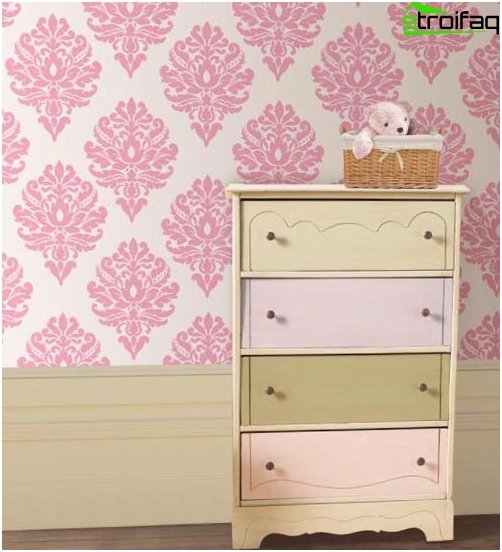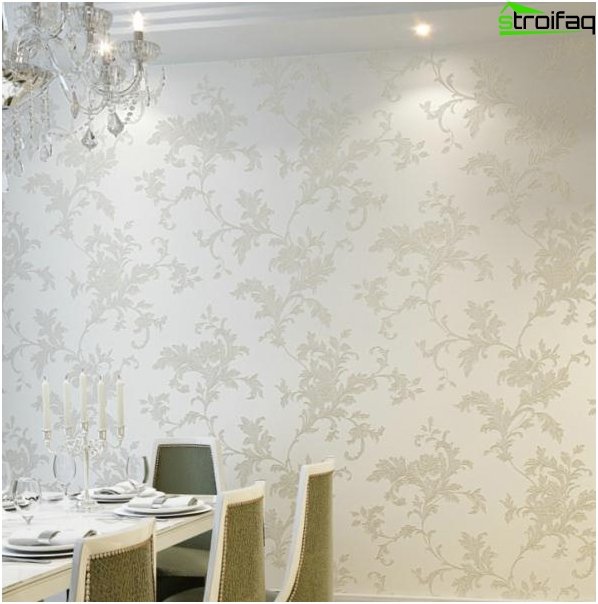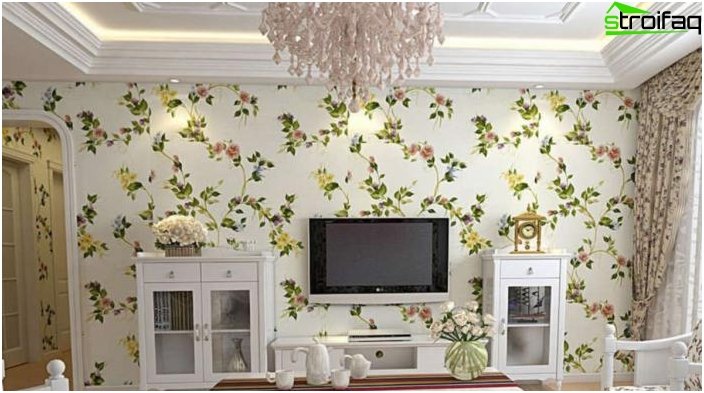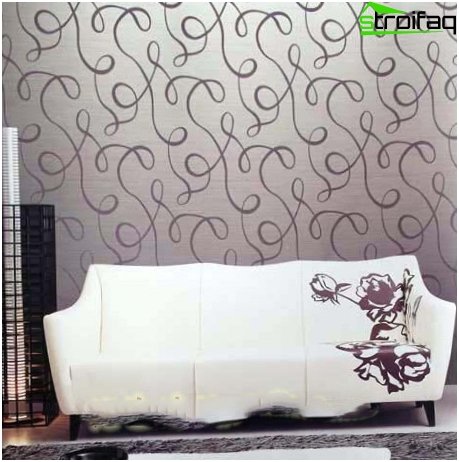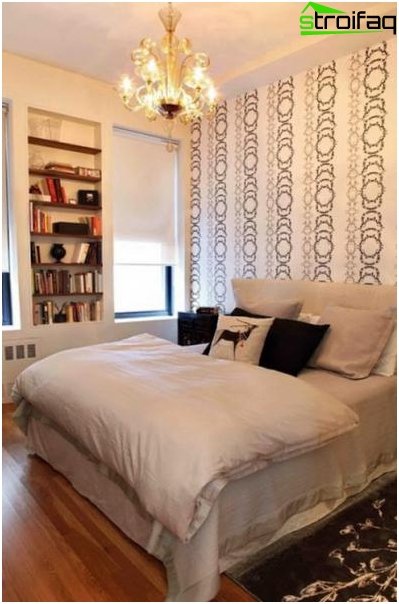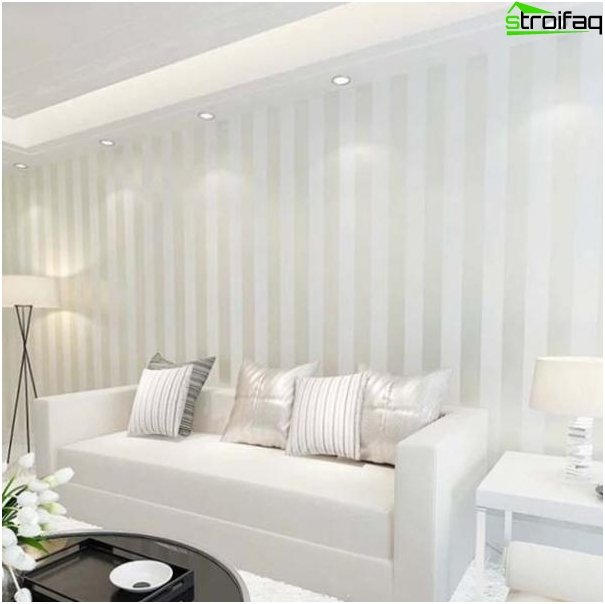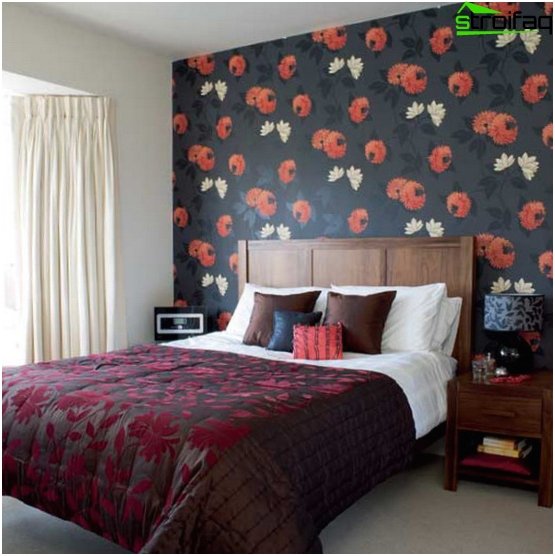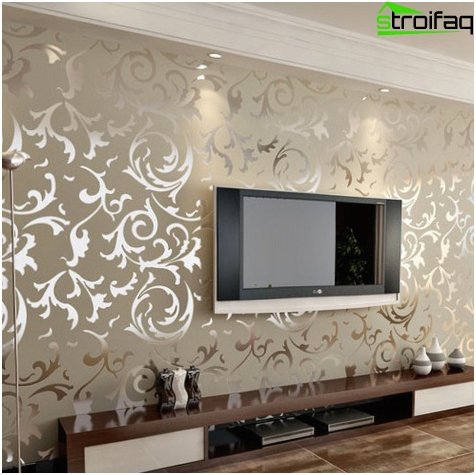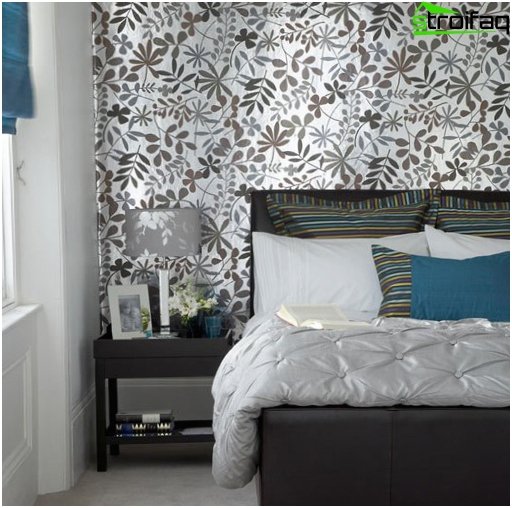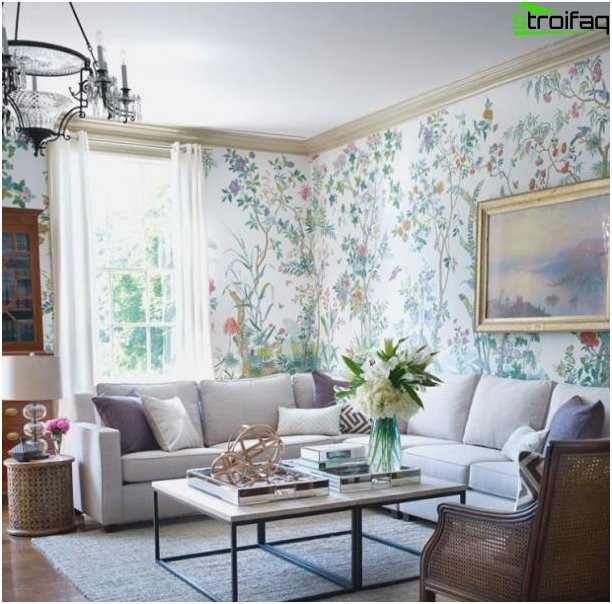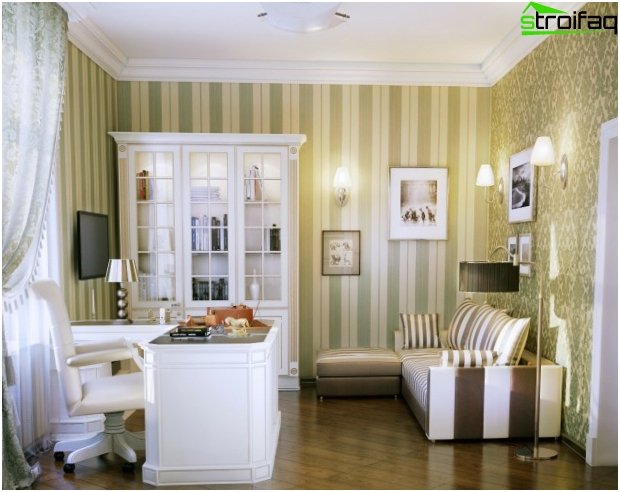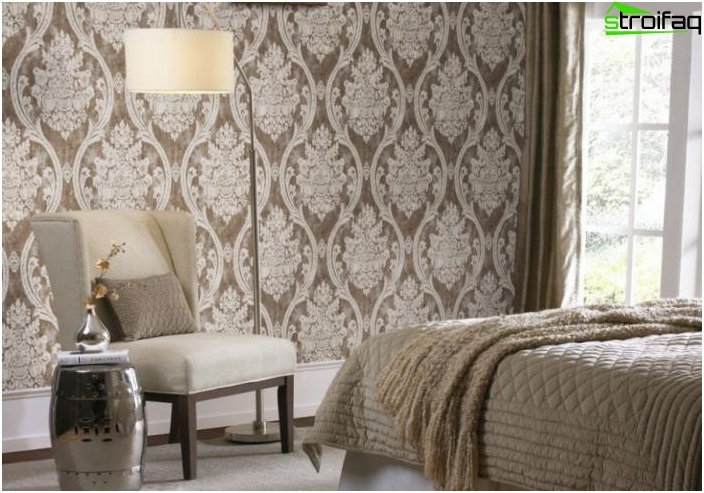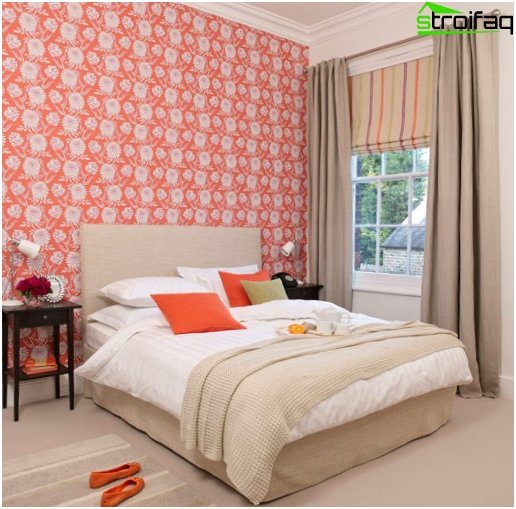 This is how you can decorate your bedroom: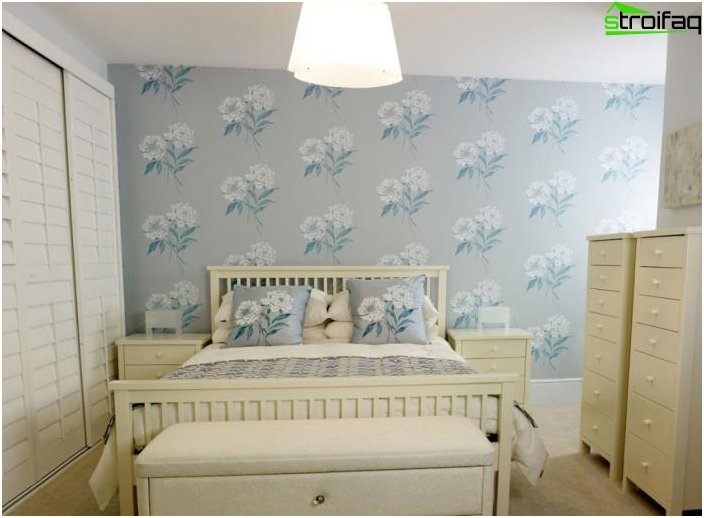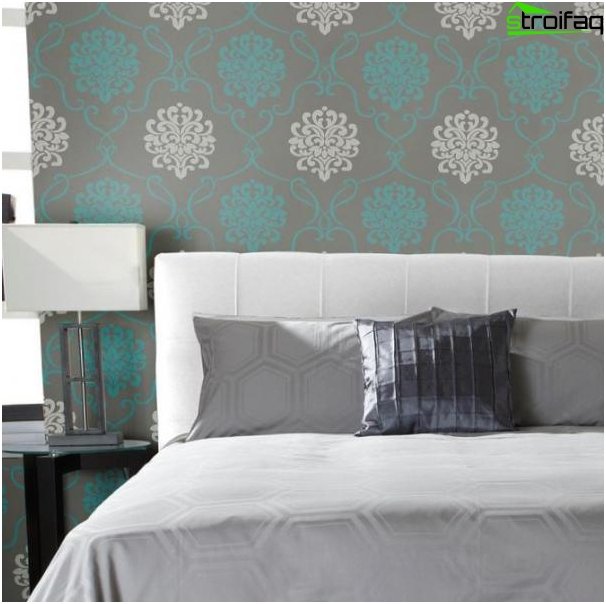 DIY wallpapering
Read also our article on choosing a desk!