The appearance of plastic windows, which successfully replaced wooden ones, entailed the creation of accessories for energy-saving windows made of metal and plastic. These include mosquito nets, burglar retardants and… jalousie. The latter successfully replaced curtains, curtains from heavy, dusty fabrics. The abundance of color options allows you to choose the perfect blinds for any interior design.
Wooden, bamboo models – expensive, but effective, environmentally friendly. Plastic, duralumin – demanded and profitable. It is easy to look after those and others, only wooden ones can be cleaned from dust not with a damp, but with a dry cloth. In such outlets you can choose curtains from different fabrics – from polyester to linen, cotton, silk. Different shades, with and without a pattern.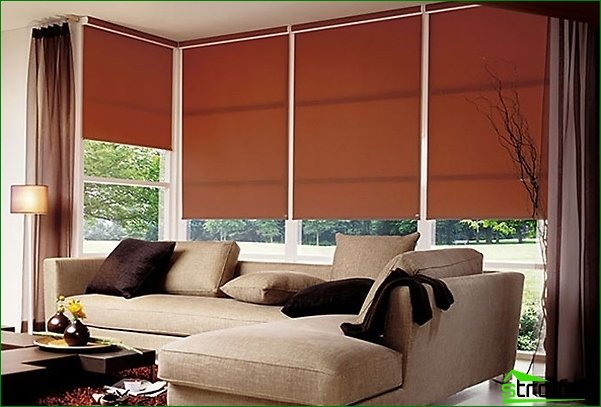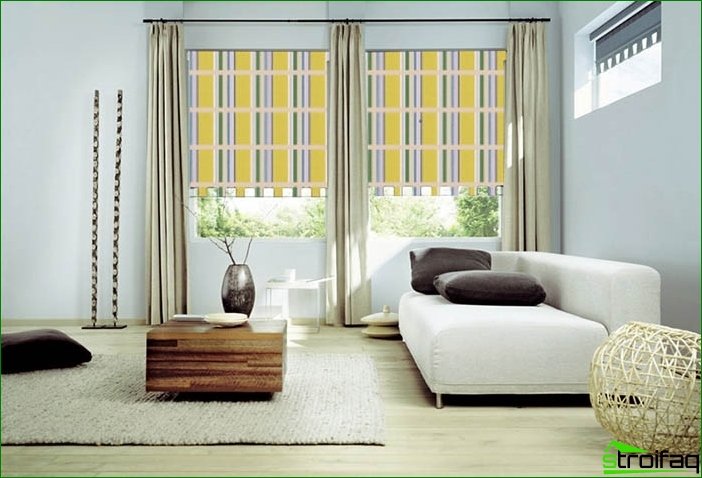 Well-proven roll models in modern interiors. They are a polyester or a piece of fabric, which is wound with a mechanism on the shaft, twisting the fabric into a roll. Such models are attached directly to the window frame, on a separate sash..
When opening or closing the sash, such blinds will not change their position. At the request of the customer, you can apply the desired pattern to the blinds of the size required by the customer. You can put vertical blinds on plastic windows on them. allow you to do this with the latest printing technologies.
Roller blinds are lightweight and easy to clean (wet or dry cleaning – to choose from), they are fire-resistant thanks to special impregnations and excellent protection from light, durable.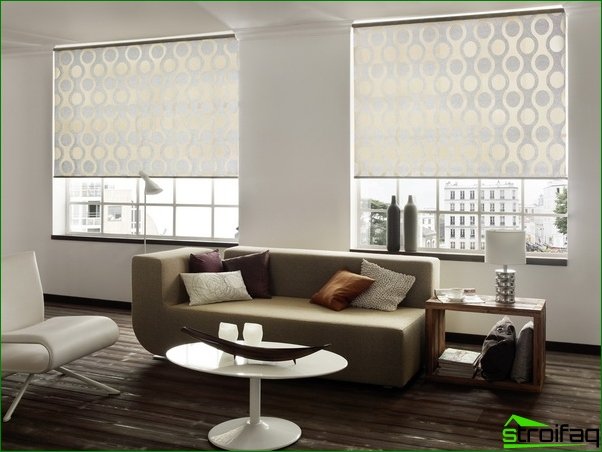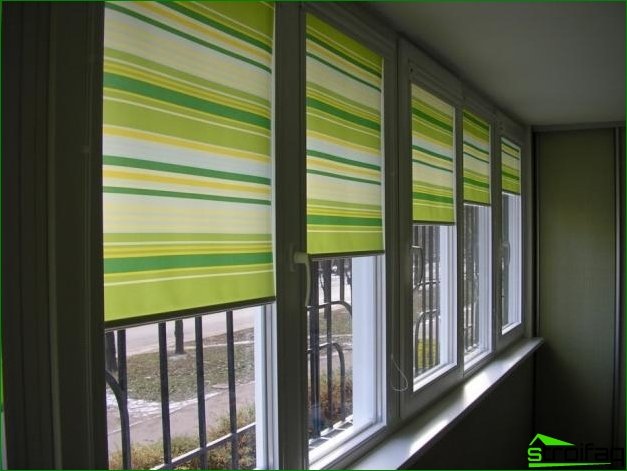 This is achieved by impregnating the material with a special substance, but everything depends on the quality of this impregnation, so find out about each fabric model that interests you separately. Roller blinds or curtains are a fabric, plain or with a pattern, like a big picture.
The canvas is folded into a tube, wound on a shaft and laid in a case of metal or plastic, from which it unfolds or collapses if necessary. Below the canvas is usually held by magnets, so such curtains almost do not rustle when drafts (if the magnets are good).
One of the main advantages of this type – the ability to adjust their length using a plastic chain wound on a gear that is mounted on the edge of the shaft.