Curtains help to create a harmonious and finished interior, therefore, the choice of their design must be treated very carefully. What features of the room should be considered first of all when choosing curtains? These are several parameters at once: the size of the room, the height of the ceilings, the level of natural light, the size and shape of the window, the color scheme.
Salon curtains and curtain rods in St. Petersburg (St. Petersburg) will always help its customers to choose the best samples and models in accordance with their wishes. As for the parameters of the room, it is not recommended to use textiles with large patterns for small rooms, low ceilings are a contraindication for the purchase of curtains with a horizontal orientation.
For spacious but low rooms with large windows, fabrics with vertical stripes and medium-sized ornaments are well suited. This will visually stretch the space up. Small windows should not be framed with heavy draperies that conceal the light.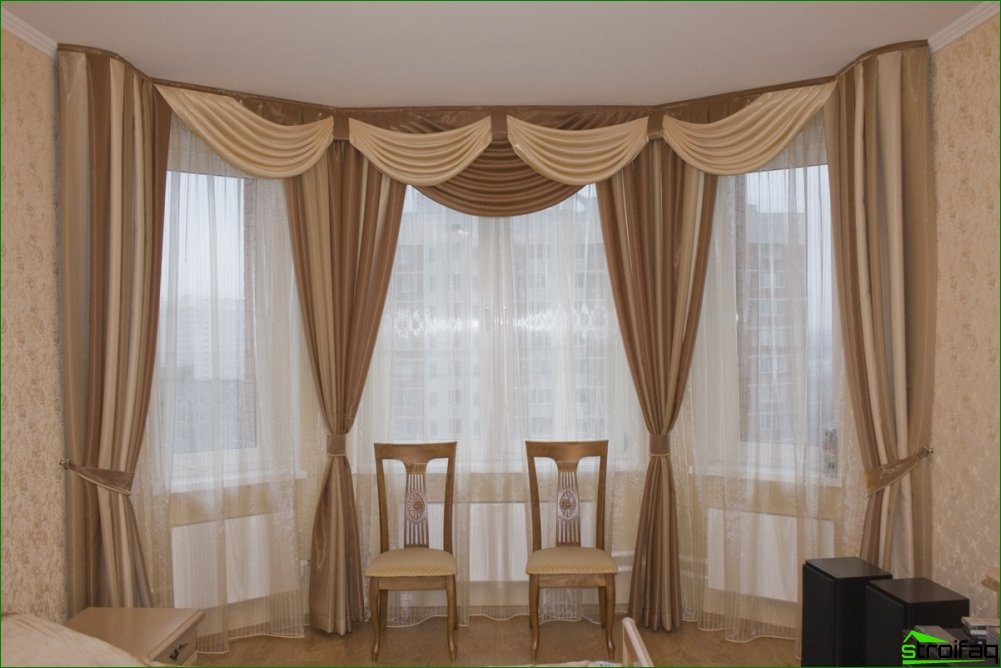 With large windows, medium or high ceiling heights, the owner has a real imagination – there are no significant restrictions, so you can be guided solely by your own taste. To order curtains in St. Petersburg (St. Petersburg), you should contact qualified specialists who will offer you a large selection of fabrics and patterns.
Illumination, window shape
Windows of a simple form can be decorated in any way, but if you are a happy owner of bay windows, windows with complex broken shapes, light translucent curtains are preferable. They will not hide the beauty of the window itself, but on the contrary, emphasize the graceful silhouette.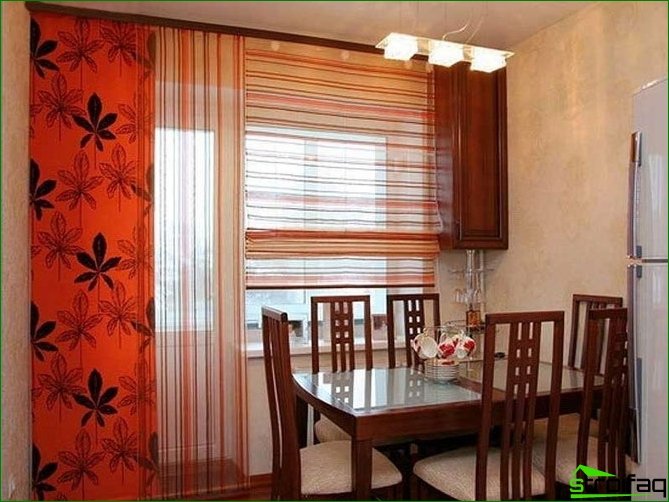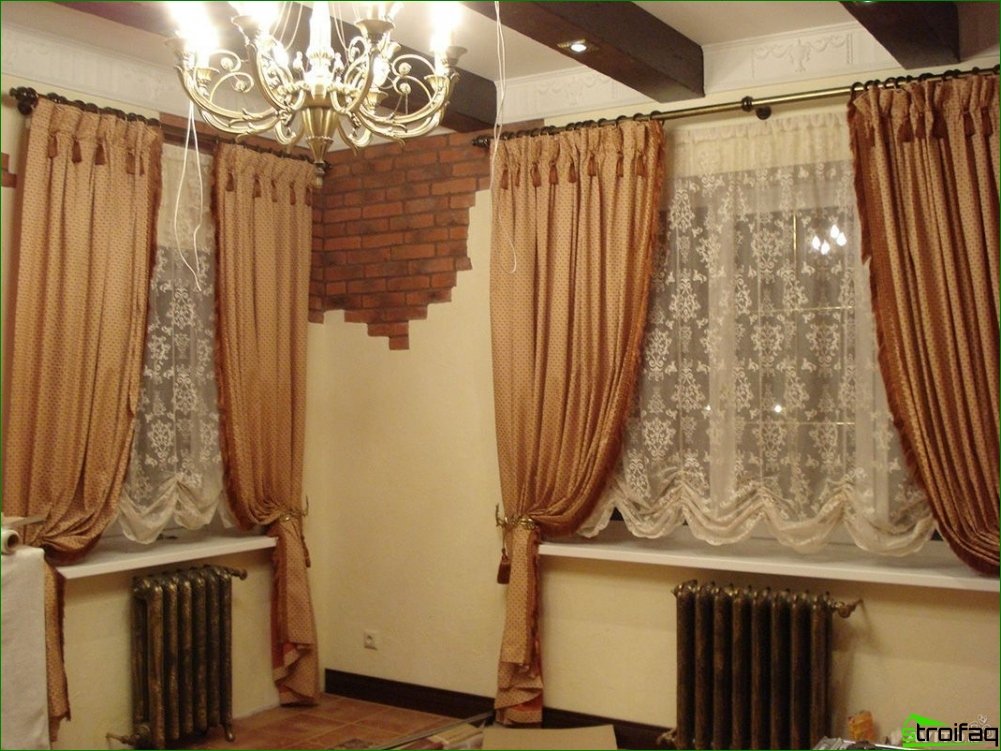 If the opening faces the south side, the room always has a lot of light and heat, so it is important to choose fabrics that are resistant to fading. The density of the curtains is exclusively to your taste, because someone likes more blackout, and someone is delighted with the flood light. But designers recommend giving preference to cool shades: pale lilac, olive, bluish and so on..
It is better to decorate the northern windows with translucent curtains of warm shades that let in enough light and paint it in a pleasant range. Western openings can be decorated with any textile, you should avoid only orange, red and green colors, as they paint the room in an unpleasant or aggressive shade. Oriental windows can be decorated with any curtains to your taste, there are no restrictions or strict recommendations.