If you open a fast food cafe, then in this case you should familiarize yourself with certain tricks and subtleties in advance. It's necessary to understand that people usually go to such establishments in order to eat, and not on romantic dates.
If your fast food suggests that customers will be offered alcoholic drinks, then the bar should be installed in the room, and they should be located separately from the area in which there will be tables for non-drinkers. Design should comply with the general concept of the institution.
For chain cafes and cafes that operate on a franchise, furniture is often chosen in corporate colors. They can also be made and the uniform of staff, and table linen, and utensils. Also, all items can be decorated with a logo. However, you need to understand that such a design should be harmonious and not too intrusive.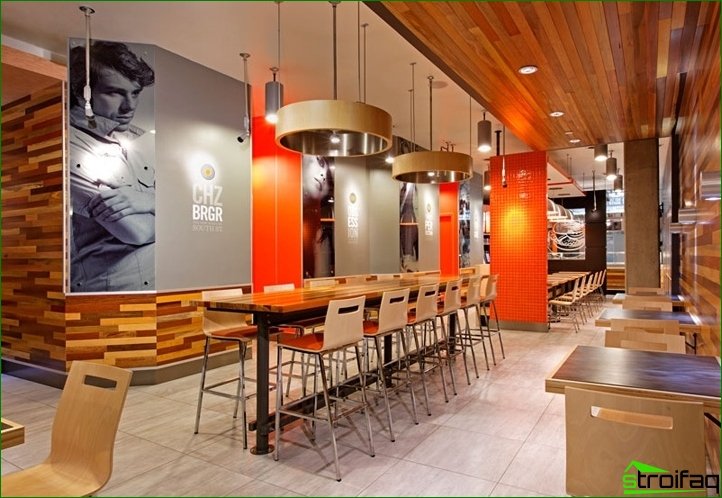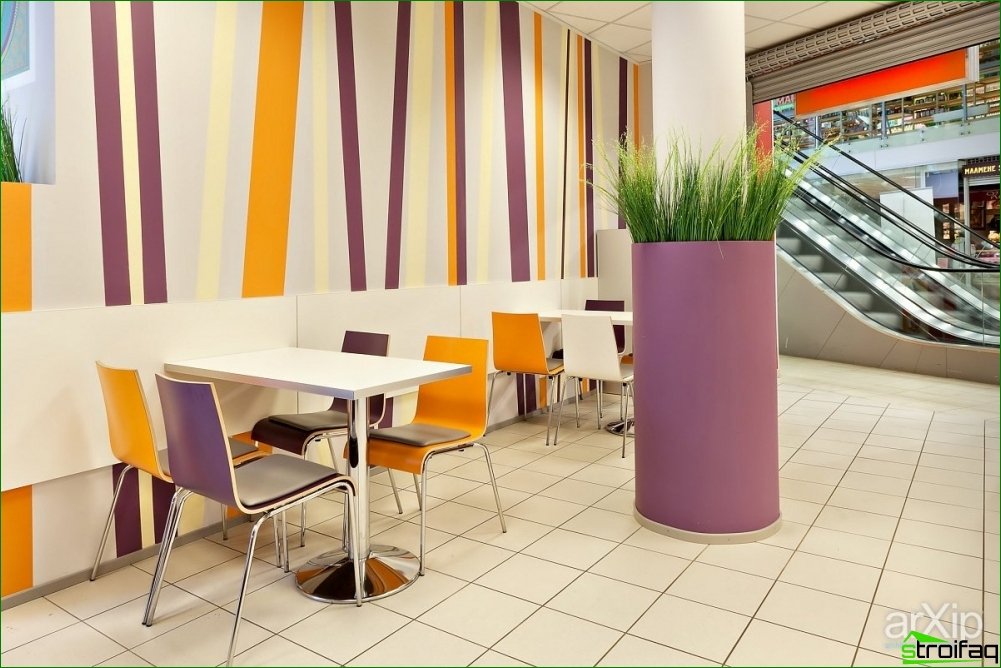 Bar counters are not the main element of a cafe, unlike bars and restaurants, but if you decide to do without them, then your restaurant will most likely be very similar to a regular dining room, which, as a rule, does not look very attractive.
In a fast-food cafe, you need to establish a fast, comprehensive service so that customers remain satisfied and return to you again, ensuring a stable profit. The right choice of furniture is very important in this case. Chairs and tables for the cafe should be located so that you can create as many seats as possible.
At the same time, furniture should not be conducive to spending more time in an institution than is necessary to eat. A large number of visitors means that all chairs, tables and other items must be strong enough and withstand a significant load.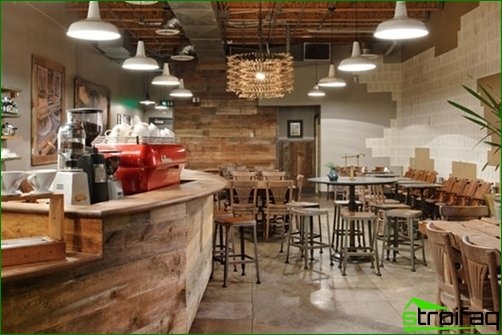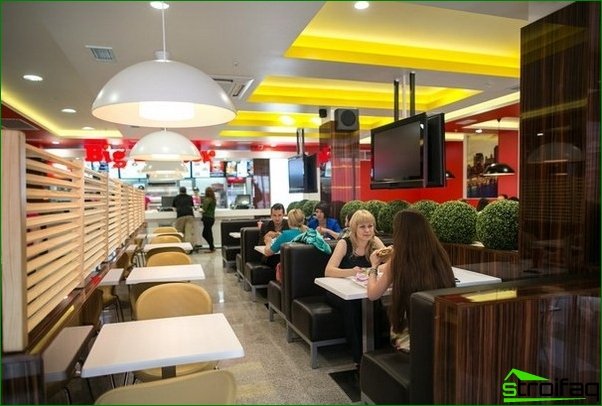 A catering establishment should be quite attractive and cozy. Regular tables and chairs can be supplemented with bar counters with high stools. This will allow more competent use of space..
As for the decor, you cannot do without it if you want your cafe to be different from other establishments. Original and attractive elements are not so expensive, but impress customers. It can be pictures, interesting posters, an aquarium, screens with unobtrusive video sequences. However, you can choose some other non-standard option, contacting a professional designer.