Most owners of private homes have long abandoned the use of standard gardens. Almost everyone strives to create an original and unique site with aesthetic paths, rare plants and unique lighting. A well-kept park with a small pond, cozy gazebos, comfortable walkways looks amazing. Rest in a similar place is comparable to a picnic trip. However, all this beauty is visible only during the day. With the arrival of twilight, everything disappears. That is why lighting is considered a must-have item in any garden..
Lighting production aimed at creating a wide variety of devices. Conventionally, they can be divided into two groups. Unitary working instances are designed to illuminate fences, buildings, porches, arbors, benches.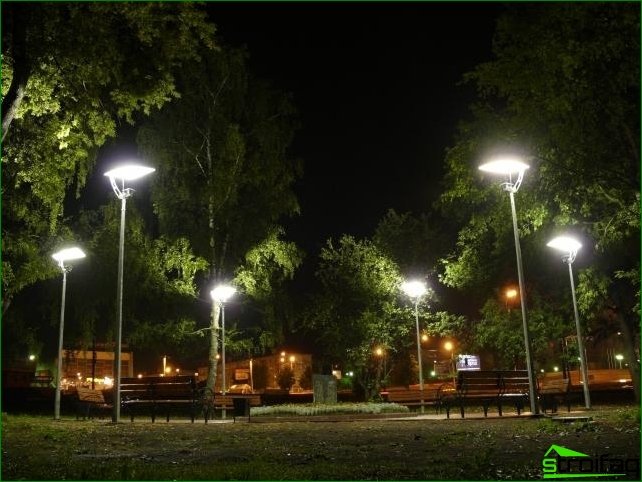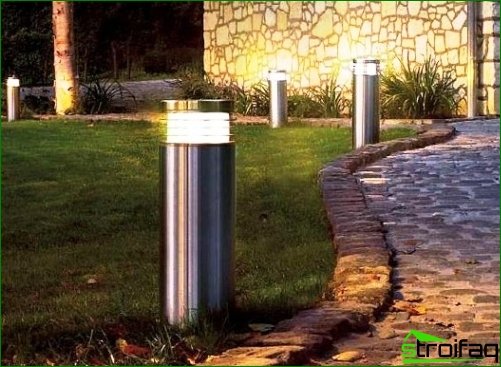 Decorative patterns are needed to highlight trees, shrubs and flower beds and to create various special effects. With the help of well-designed lighting, you can even make the simplest site unique and mysterious.
To enter the house, access area, recreation area, playgrounds for children and sports, flood lighting is used. It forms a bright, even light background throughout the site. This is possible due to powerful lamps. The higher the spotlight is placed, the greater the radius of the light spot. But such sources visually narrow the space. For this reason, they should be used with care in small areas..
It is also necessary to avoid harsh light, which has a negative effect on the eyes. For this reason, it is better to choose models with matte shades or steel grilles. Today, the production of luminaires directing the flow of light up onto a special screen is also quite developed. Due to reflection, the effect of soft lighting of the area is achieved.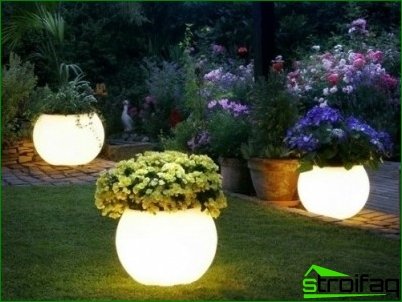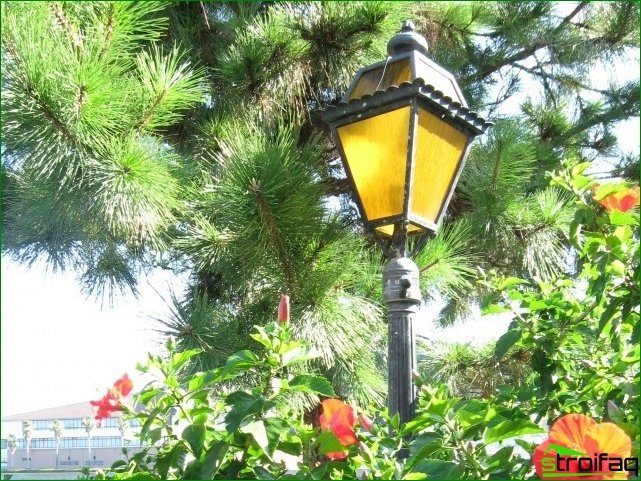 If you want to turn your park into a fabulous forest, be sure to use the decorative lighting created by park lights. This category includes mini spotlights with a height of 0.3—0.5 meters. This group also includes «water» lanterns designed for artificial ponds. This type of lighting is used as self-highlighting..
It is also suitable as an additional attribute to medium power sources. Directional lighting devices installed on the ground are able to highlight the crown of trees or shrubs. They also allow you to focus on park sculptures and an alpine hill.
Properly selected street lamps will create a complete harmony of landscape design and provide comfort and safety of movement. This is especially true of the dark.