It is difficult to imagine the infrastructure of developed cities without shopping centers, shops, banks and numerous places for recreation. There are a huge number of them, which means that the competition conditions are very stringent. Advertising helps attract customers and visitors, and what will help them to keep? The desire to visit the institution again depends not only on the quality of service, but also on the attractive interior.
Design of public spaces
The design of public spaces is significantly different from the design of apartments. Business owners should not forget that the artistic interior design by professional designers can play a decisive role in the entire organization of the process. A room can be profitable if designed properly.
The main goal of public space designers – create comfortable conditions for potential customers and ensure the efficiency of employees.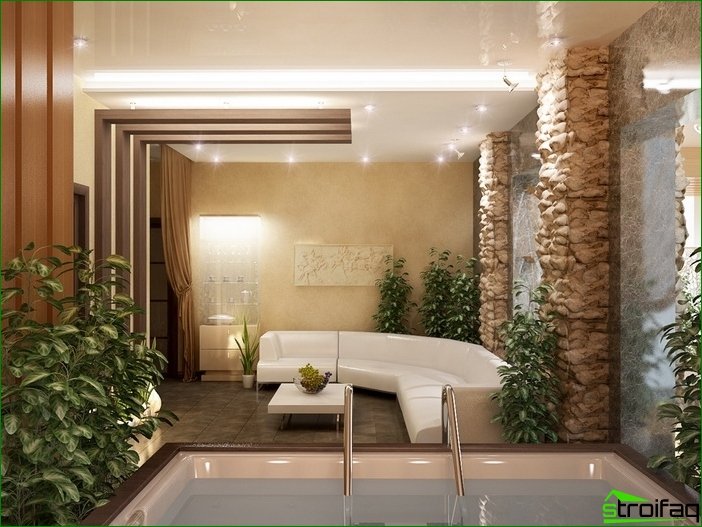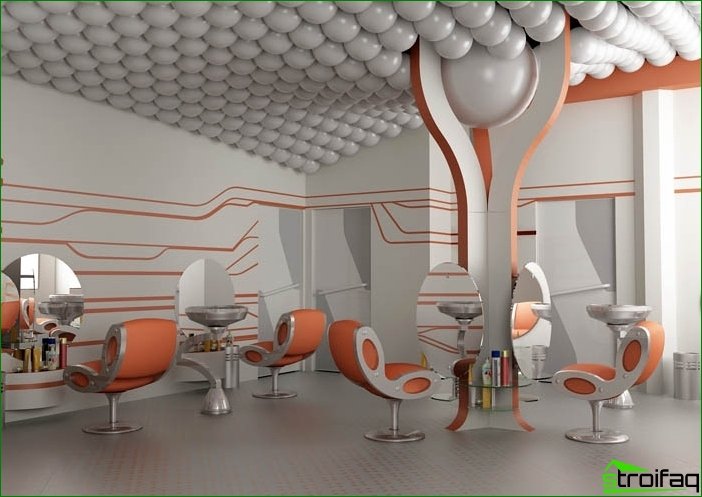 At the same time, external attractiveness should not limit the functionality of the space and violate safety precautions.
When developing the interior, it is necessary to take into account all the nuances of the room and not to forget about the features of a particular business. It is important to entrust the creation of the design project to professionals, since only they can collect all the information together and create a bright, impressive and comfortable interior.
Features of creating an interior in stores and retail premises
Now it's hard to find a nondescript trading floor. Not a single entrepreneur will open a store without having made preliminary repairs there. The original interior is remembered by customers, which means it increases the chances that they will become permanent. All this makes the design of retail space in demand in all areas of business..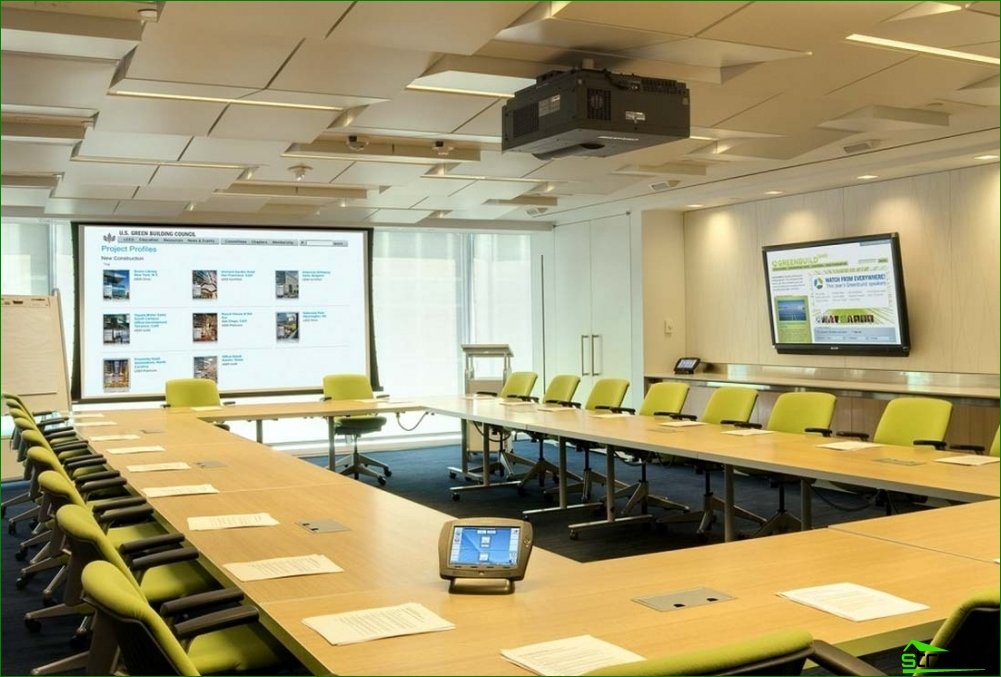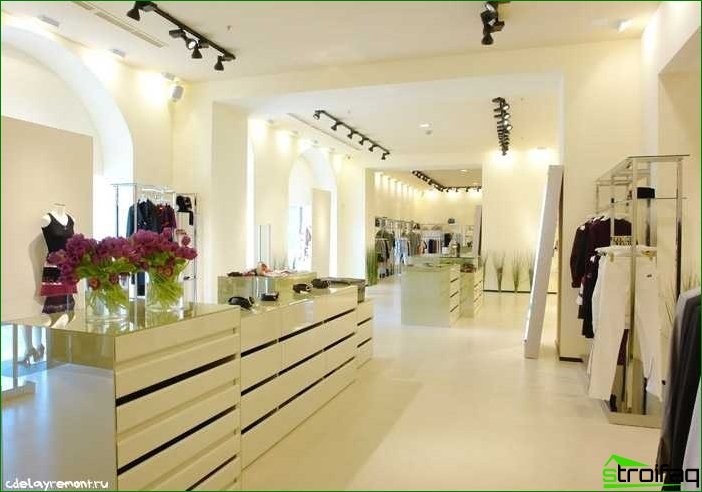 When creating a design for a store or other retail space, the following factors must be considered:
• technical characteristics of the building;
• prospective target audience and its financial position;
• wishes of the owner regarding the features of the trading floors.
Competent design development will provide sellers with a comfortable working environment. Public interiors may look homely. You can verify this by viewing the catalog on the site.
The main points in the design of the space of the commercial premises are the choice of color scheme and materials for decoration, as well as competent arrangement of equipment and furniture. The interior is not just a beautiful setting for your goods or services. This is a way to become recognizable and memorable, which provides half the success in any business..