When choosing a bathroom design, it is necessary to take into account the lifestyle of the owners of the apartment, their habits and preferences. For example, for a business person who spends most of his time at work, a home bathroom should serve as a place of relaxation after a hard day..
First of all, it is necessary to take into account the dimensions of the bathroom. Few are fortunate enough to have spacious bathrooms. Nevertheless, even the smallest bathrooms, whose design is made in the style of minimalism, look pretty elegant. Pathos items will not look appropriate in a small room, so they will have to be abandoned.
If the comfort and functionality of the restroom is important to you, give preference to modern products. For example, a bathtub (http://www.keramagrussia.ru/products/by_category/800) made of acrylic, equipped with a hydromassage, will become an indispensable assistant after a working day. The product will not only become an attribute of your bathroom, but also will charge you with vital energy.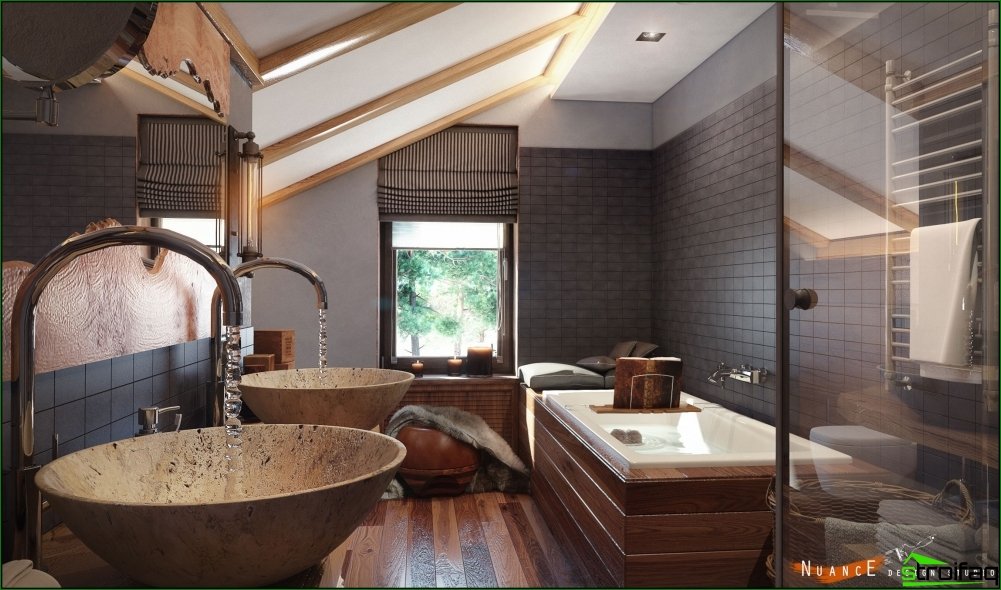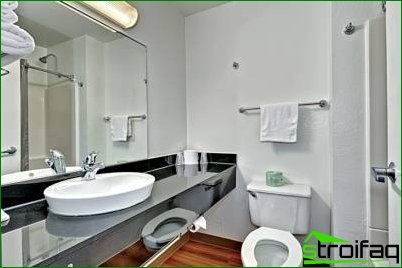 In case the area of ​​the bathroom does not allow you to install a full-sized tank, consider buying a shower. This solution is very popular among modern families. Even such a tank can be equipped with a plumbing panel with massage nozzles.
Choose a sink for the bathroom not in form, but in convenience. The bowl should have such dimensions with which it will be comfortable for you to wash and wash your hands. Beautiful washstands do not always meet the requirements of full use. The washbasin can be installed on the countertop of bathroom furniture. Thus, you save space and efficiently use the space under the bowl.
When buying goods for a restroom, make sure they are compatible. All products must be made in the same style, have the same color and similar shape. To achieve a harmonious look, choose products from a single collection of the manufacturer. You can look at the modern design of the bathroom equipped with Keramag products on the website http://www.keramagrussia.ru/arrangements.html.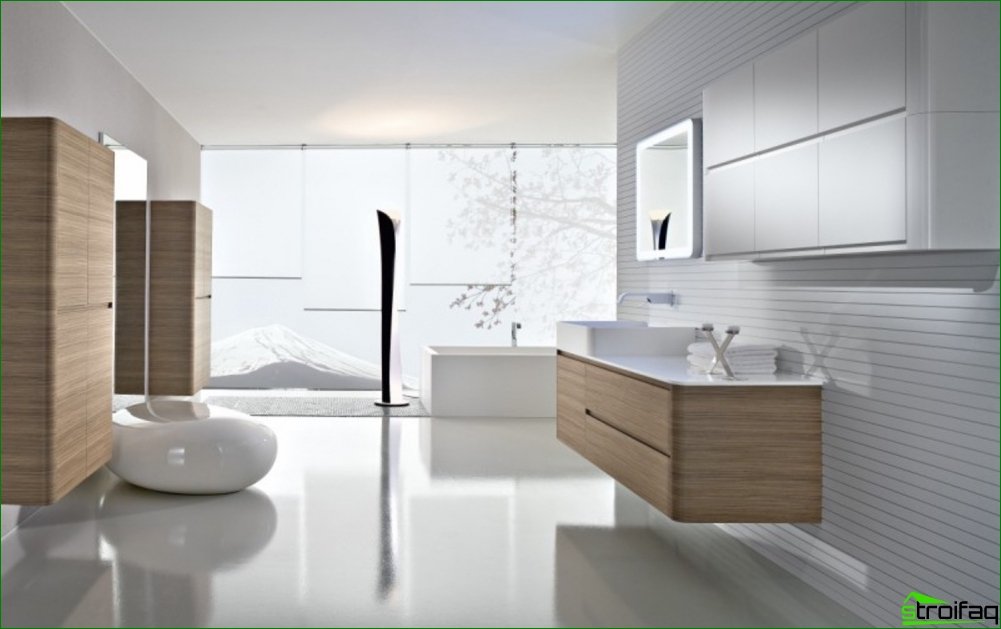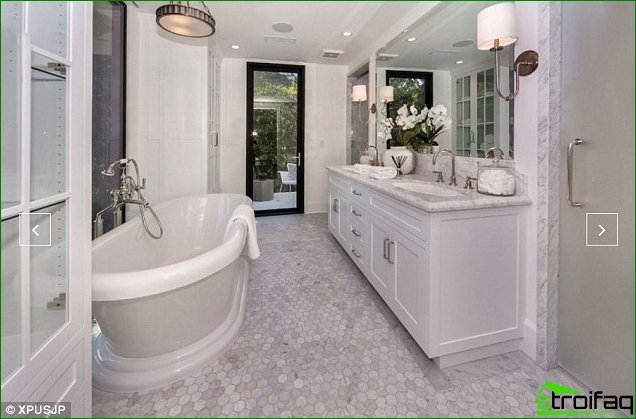 Use wall tiles as wall covering materials. Color is selected individually. It is important to remember that the design of bathrooms in the style of minimalism involves light colors. For small rooms glossy coverings of calm shades are excellent. You can complement this style with a mirror canvas located on one of the walls. The correct arrangement of the fixtures can play a positive role for the visual expansion of the space..