Curtains help to create a harmonious and completeinterior, so the choice of design should be treated very carefully. What are the features of the room is taken into account in the first place in the selection of curtains? It's just a few parameters: the size of the room, ceiling height, the level of natural light, the size and shape of the windows, colors.
Salon of curtains and cornices in St. Petersburg (St. Petersburg)always help our customers to choose the best designs and models in accordance with their wishes. As for the room settings, the small room is not recommended for textiles with a large figure, low ceilings are contraindications to buy the curtains with a horizontal orientation of the ornament.
For large, but low rooms with largewindows suitable fabric with vertical stripes and patterns of medium size. This will pull up the space visually. Small windows are not worth framing heavy fabrics, hides the light.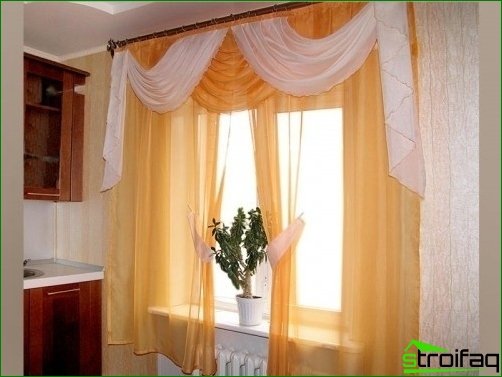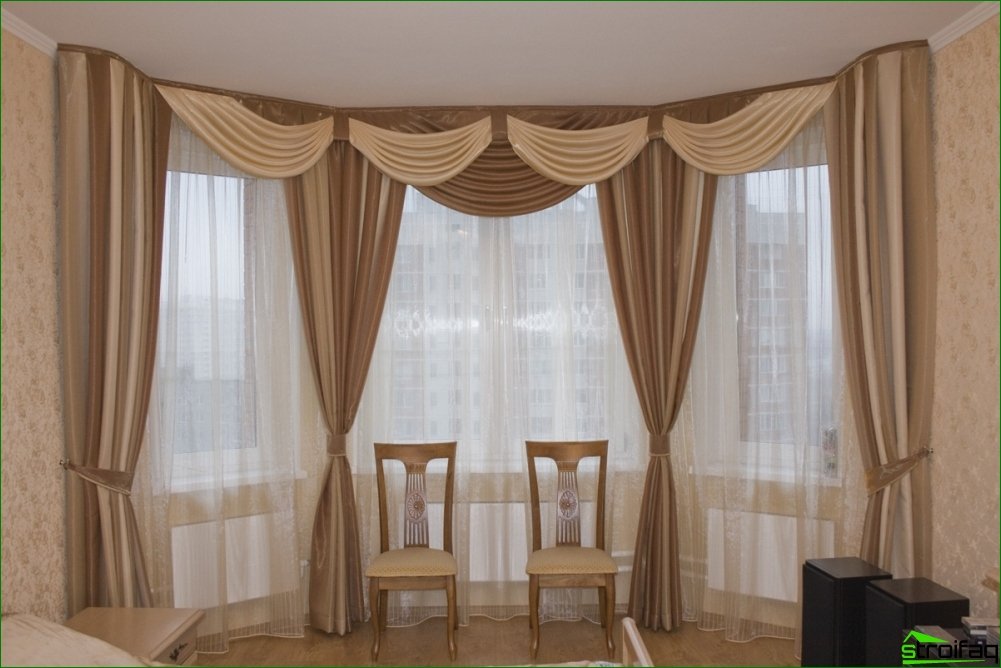 With large windows, medium or high altitudeceiling opens to the owner of a real space fantasy - there are no significant restrictions, so you can be guided only by personal taste. To order the curtains in St. Petersburg (St. Petersburg) is to contact qualified professionals who will offer you a wide range of fabrics and patterns.
The illumination shape window
Windows simple shapes can be decorated with anyway, but if you're the lucky owner of the large bay openings and windows with complex polygonal outline, preferably light translucent curtains. They will not conceal the beauty of the window, and on the other hand, emphasize the graceful silhouette.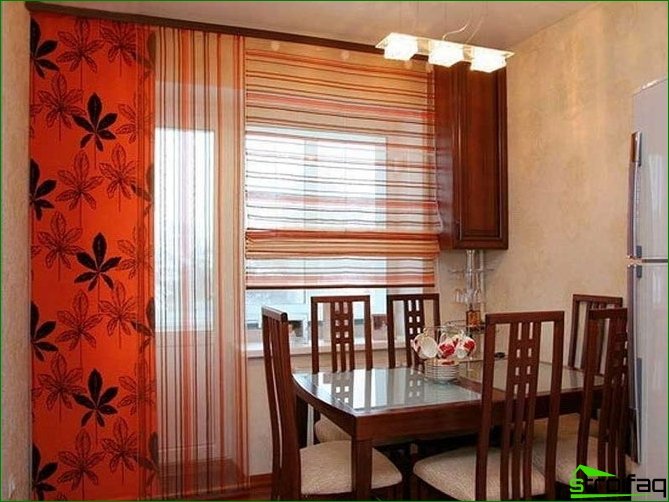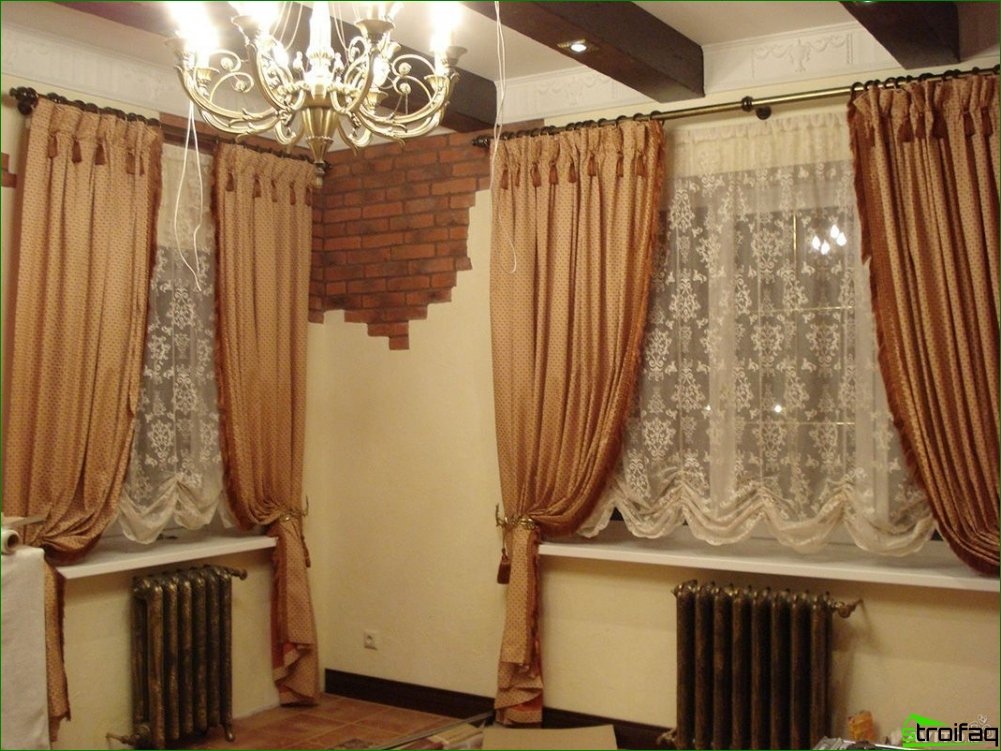 If opening a south-facing, in the roomalways a lot of light and heat, so it is important to choose the fabric resistant to fading. Density curtains only to taste, because someone likes more shade, and someone delighted with the floodlight. But designers recommend to give preference to the cool shades: lavender, olive, bluish, and so on.
Northern better decorate windows translucentcurtains in warm colors, which let plenty of light and paint it in a pleasant range. Western openings can be decorated any textiles, it is only to avoid the orange, red and green colors as they paint a room in a bad or aggressive tone. Oriental window can be decorated with any curtains to your taste, there are no restrictions or strict recommendations.