Bed - bedroom decoration, it is the most importantelement. With its easy to select, it may seem at first glance, but to create an attractive environment is important and style, type and size of the bed.
The bedroom is a place where disclosedindividuality. There are things that need to be addressed before committing to a purchase. Will it be a guest bedroom, a spare room or a baby. Each of them requires a certain approach. The choice of models is huge in the salons, at times, very difficult to stop look at one thing.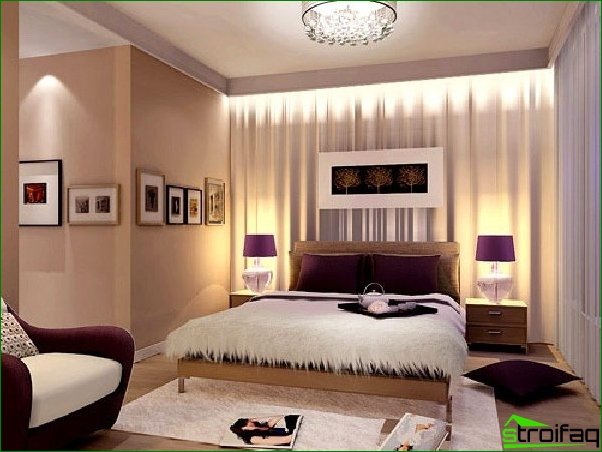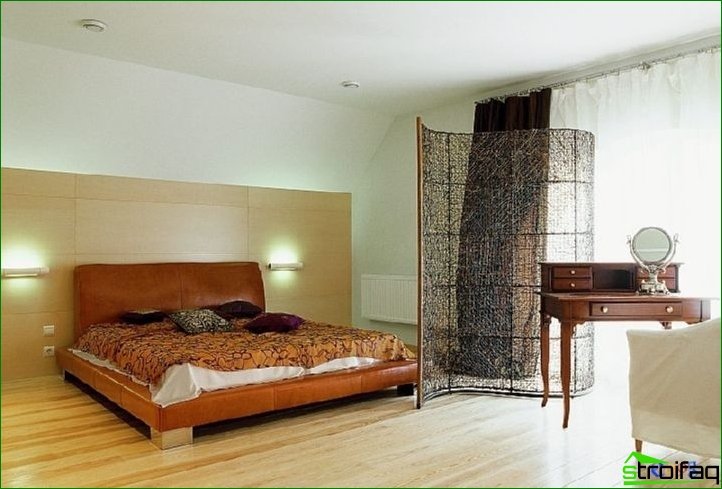 There are different styles to choose from,among them a modern, classic, retro and many others. Buying defined personal taste and should correspond to the topics of space, that is what is already there in the room of furniture. The beds with lifting mechanism, which appeared relatively recently, are made with a metal base for greater strength.
The bedroom is considered not only a place to restthe end of the day, it functions as a separate room and requires special design even greater extent than the other areas of the house. There are a lot of ideas, corresponding to different tastes and can satisfy the needs, particularly with regard to non-standard bedrooms. For example, too small or very large.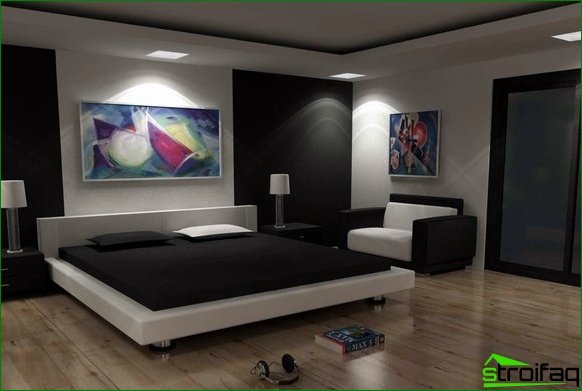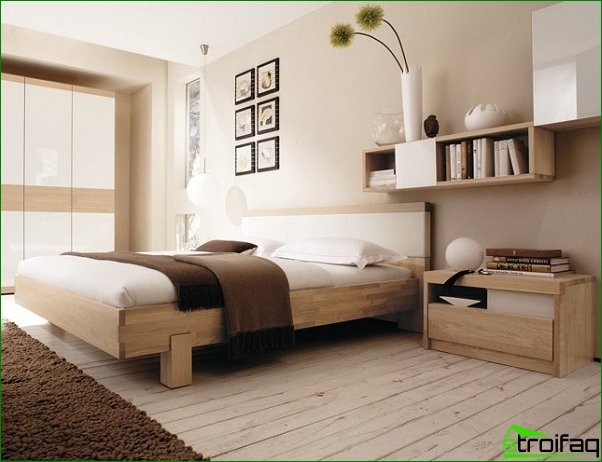 How to visually transform the small bedroom into a large room, without sacrificing the dimensions of the bed:
• The color of the walls can be made bright or very bright;
• Small drawing on the wallpaper optically pushing the space;
• Furniture with respect to the premises should be proportionate, but the bed is not concerned. The only rule - no massive elements in the design;
• The minimum number of subjects surrounding the bed. It is better to focus on the fine details.
• Built-in furniture, such as cabinet, will help get rid of the clutter space impressions massive furniture.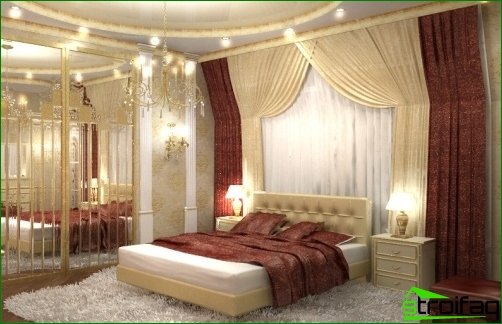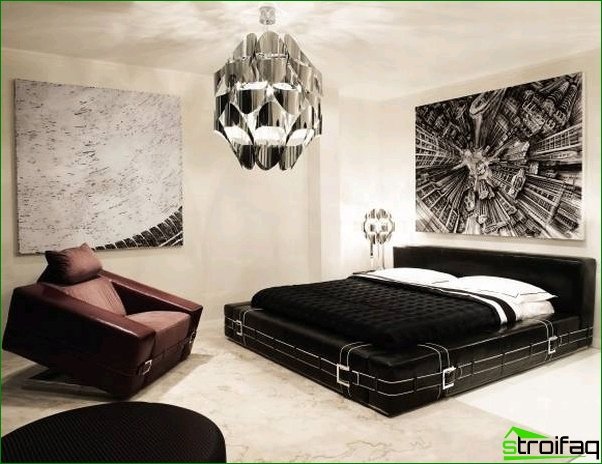 Baby bed if they are boughtexclusively for a child's room, you need to support the idea of ​​design. To do this, right now there are all possibilities - from the acquisition of the finished model, to customization. If you plan to put the bed in the parents' bedroom or in the common room, it is, above all, it should be functional and practical.
There are built-in options that appear on thelight as needed or sofa bed, folding when necessary. In these and many other models feature drawers for storing clothes, items or toys.
Choose a separate crib for the child must be with him. The children are quite capable to evaluate the design and choose your favorite accessories. The quality of the design, of course, appreciate adults.