The advantage of studio apartments - one spaciousroom and sometimes becomes a drawback. Even if you live in the studio one person is sometimes required space delineation (for example, during the reception). Even more relevant is the problem of zoning, if living in the apartment the couple. Despite the close relationship, personal space is required for each.
Light and color
Zoning floor using colored walls andceilings, as well as using illumination devices (including built-in surface) only changes the visual perception. At the same time, informed decisions in this area allow you to change the room beyond recognition by changing the illumination mode.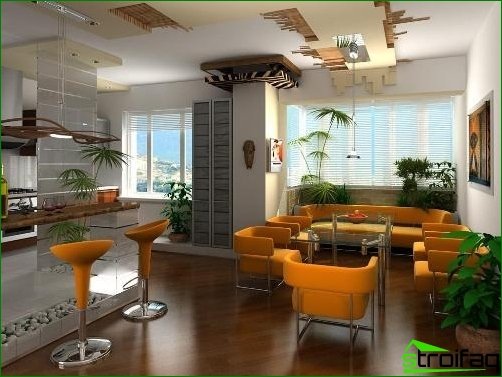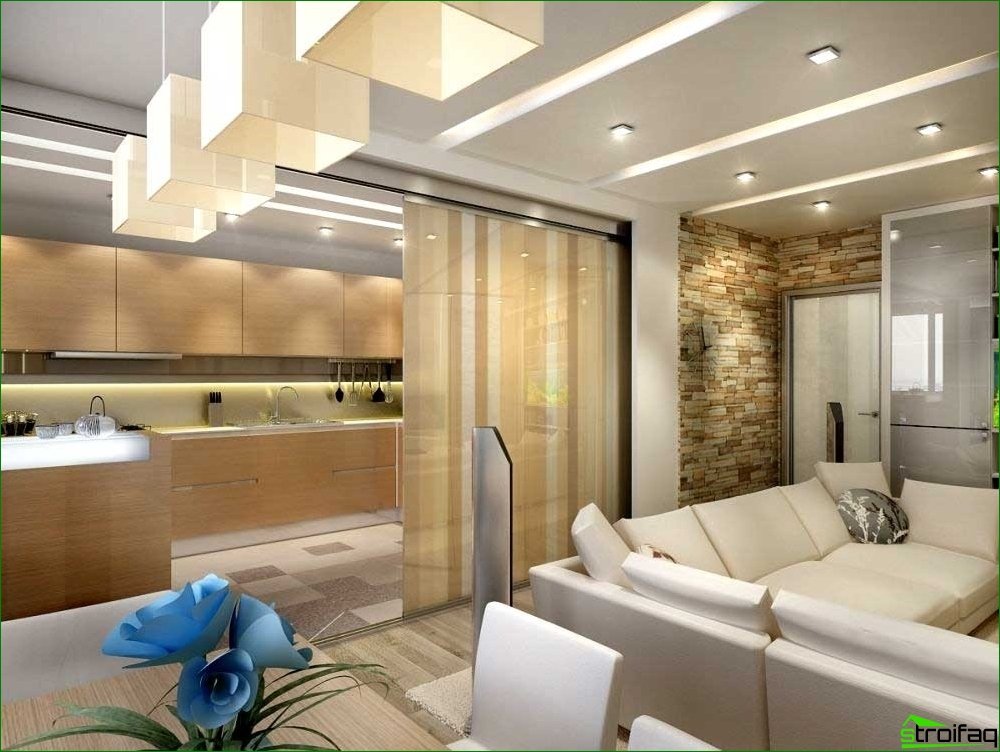 When zoning color using similar orwell together color, because for some time the owners will see their entire studio with natural light, and in that time she should like it as much, with the backlighting.
Sliding and folding design
Being familiar with the problemsstudio apartments, designers are widely used in the development of projects of sliding partitions, doors and withdrawable folding screens. With their help, the room is transformed into a kind of transformer, configuration and layout that is changing rapidly and with minimal effort, depending on the wishes of the owners.
If necessary, you can choose sliding partitions soundproofed. They make it possible to organize a full-fledged recreation area, if someone from the inhabitants of the studios still awake.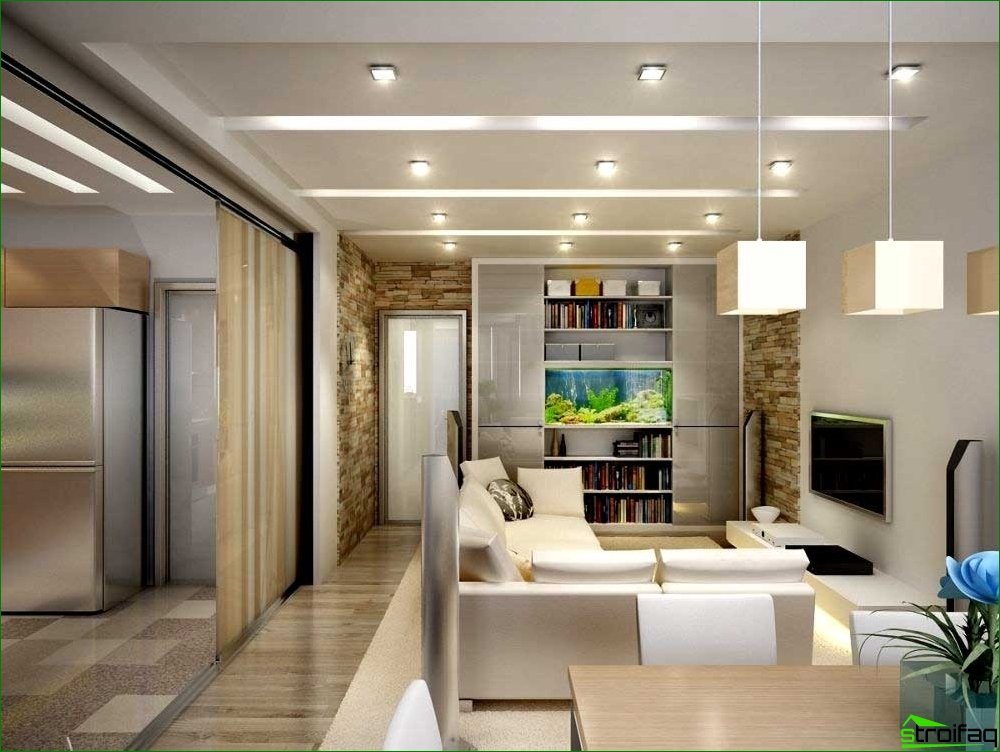 Kitchen and its features
The kitchen in the studio apartment is often acooking area and the bar, or folding (folding) table. Selecting the light of the sector may seem like a repetition of loops dividing line rack spotlights on the ceiling.
Multilevel stretch or suspended ceilings - is another effective way of zoning.
The cooking area is important to establish a good and high-quality ventilation hood that will prevent the spread of odors and steam.
When repairing studio apartments used modern high-tech solutions, complex wiring schemes.