Bathroom is the most compactplaced in every home, but its repair and design of special attention and you want to perform the most labor-intensive processes. For here the whole area of ​​the room should be functionally equipped, in addition, all the furniture and plumbing elements must meet the highest quality performance. Only in this case the bathroom will have all the hygienic performance and become a full-fledged place to relax after a hard day and a charge of a place of energy every morning.
Regardless of whether it is planned to overhaul or a simple, cosmetic, first of all, you need to make a plan of forthcoming works.
Planning
At this stage, the sheet need onlypaper and pencil. In this case it will be necessary to consider the future design and style of the room, in accordance with what will be the type of finish selected premises, furniture and sanitary ware models for this room. After making such a project is necessary to draw up a list of necessary construction and finishing materials, tools, calculate their costs.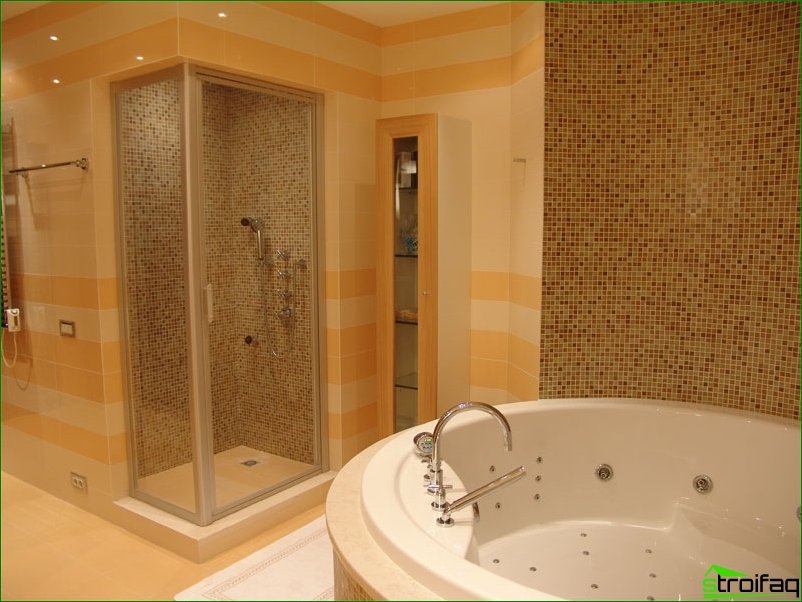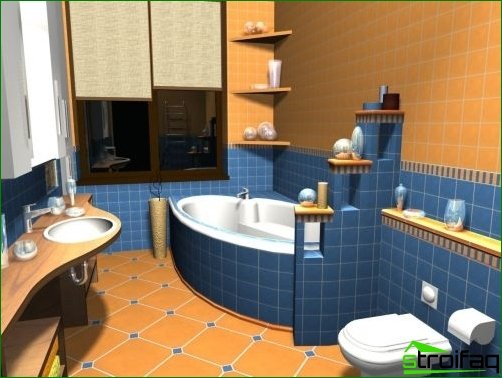 You can also just pay attention to the modelbaths and showers. By the way, very often buyers can not decide what to buy - bath or shower. The cabins are very comfortable in terms of space-saving and water consumed, but in this case the owner will not be able to enjoy taking a warm bath. Bath as is more common element in such a room, to the same moment in such products are presented in a wide variety, are used in their manufacture different materials, they have many functions and shapes.
repairs
First of all, it is necessary to carry out the dismantling of furniture, sanitary ware and lining material of the walls, floor and ceiling.
Further carried out the replacement of pipes in the bathroom, installed in the right places sockets and switches. Also, when this type of lighting is thought out bathroom.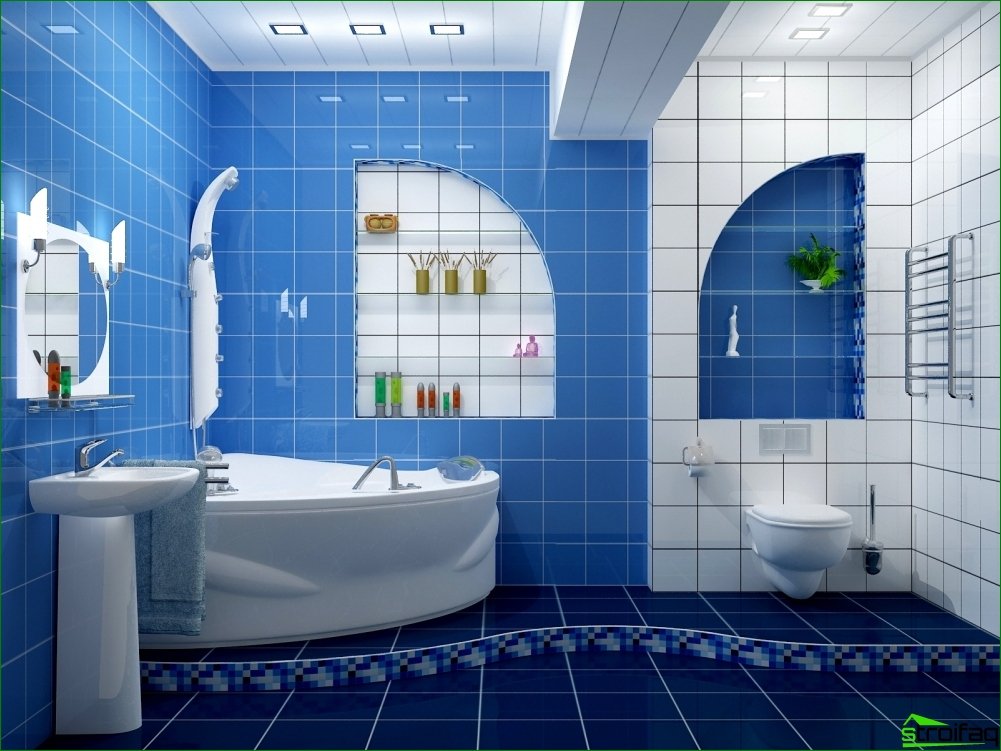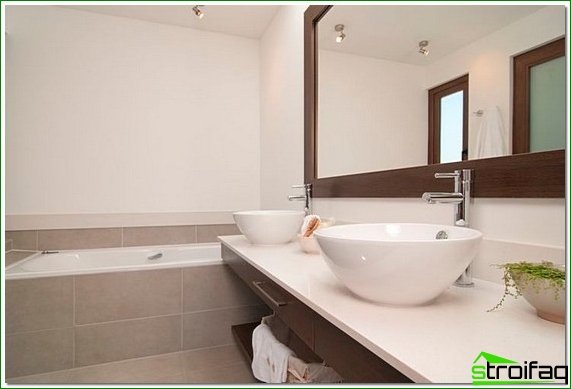 Now we have to prepare the working surface. Then you can start to finish. First tile should cover the walls of the room. Then the works with a ceiling installation. For such rooms are best suspended ceilings and lighting in case a point. Then you can proceed to the floor finish.
When will a replacement toilet, sinks and pipes, it must be remembered that such work is best left to professionals.