Each house important place is given to the bedroom. It is from this premise we start every day, waking up in the morning. This is where we spend much of his life, restoring forces. Proper design of the bedroom will increase the effectiveness of rest and gain strength. Therefore, its design should pay special attention.
In this article, we describe the general principles of the design bedrooms. As shown the link you will be able to learn more about the advice of experts.
We determine the layout
The decision to place a relaxation room next tothe front door is not the best. Preferably, the room was secluded and removed from the public eye. The room should be the most simple plan, it should not be heaped furniture and other items.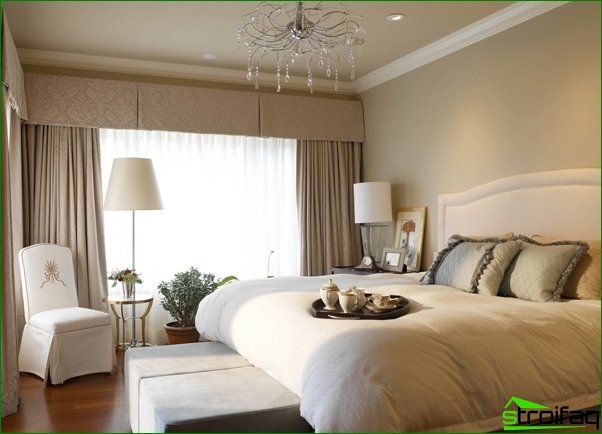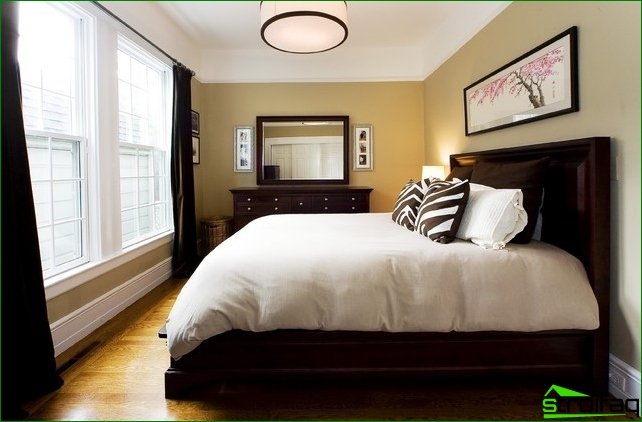 It is better not to use an abundance of furniture andrestrict the installation of beds, bedside tables and wardrobe. You can also install a small TV, but the bedroom - not the best place for the arrangement of the cinema. For these purposes it is better to use the hotel.
If possible, you can take care of the presence of a small dressing table with a mirror. However, all the items in general should be directed to the formation of spaciousness, tranquility and be simple.
Choosing furniture
When selecting the size of objects it is important to takenote area of ​​a room of rest. If you do not, it may seem too tiny or bulky. Another important point - the choice of the material from which the furniture is made. The best of them - the wood, it is environmentally friendly, does not cause harm to the person, it creates an optimum microclimate and promotes relaxation and rest.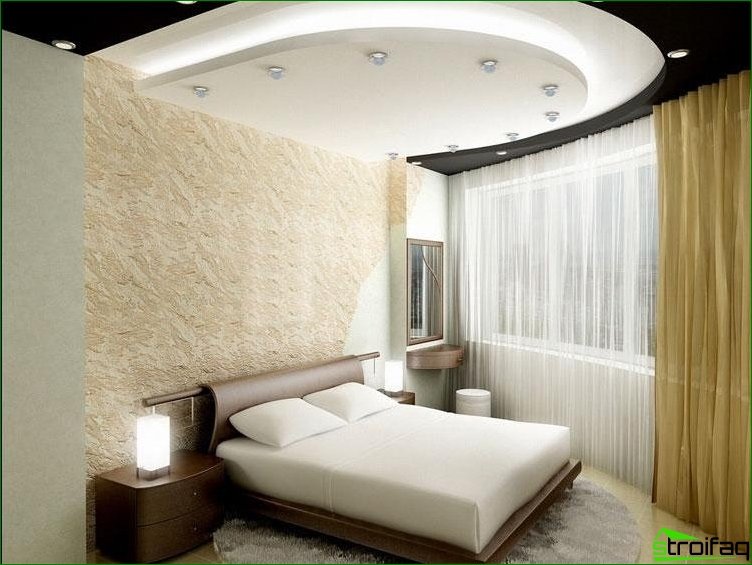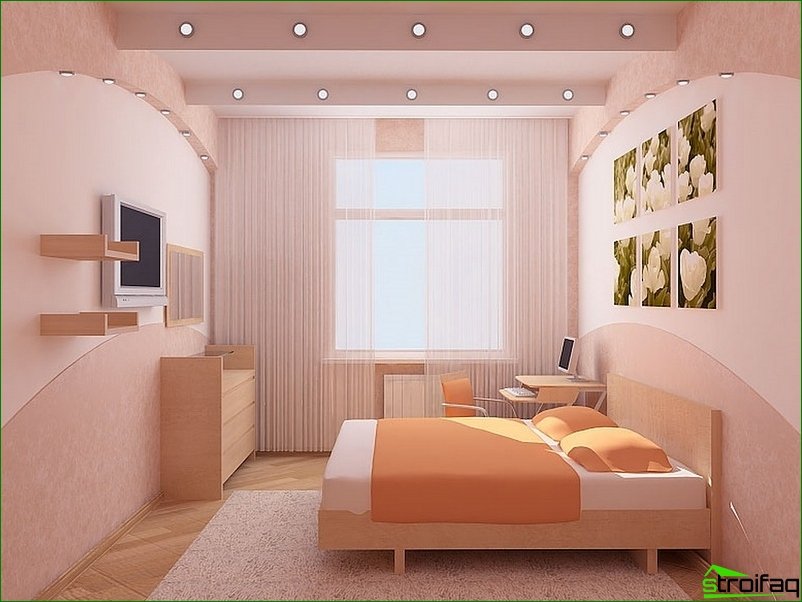 It is also good to determine the quality of the lacquer coating. Make it easy. It is only necessary to press the nail on the surface, if it enters into the varnish, the acquisition of such furniture is preferred to give up.
When choosing the color of furniture is good to focus on the style of the bedroom. At the same time it should be noted that the creation of comfort and coziness in the room will promote the use of natural warm colors.
We have considered just a few points thatIt should be considered in the bedroom arrangement. They primarily relate to the choice of location of the premises and furniture for it Setup. It is also important to take into account the organization of lighting, select the wallpaper and color scheme. Having done all the right way, you can create the best conditions for rest and relaxation.