Many of the apartments can not boast of a largearea, high ceilings and a spacious hallway. The disadvantages it may have many. However, a competent decision will turn disadvantages into advantages. On the site you can order a professional development design project hall. Consider some guidelines for registration of premises.
What should be considered in the design of the hall
In developing the design hallway is important to considerprinciples of minimalism. Therefore it is better not to make the room furnishings. Good items to select in advance for some of them it is necessary to create a niche. From furniture it is expected that it will be comfortable to use and roomy.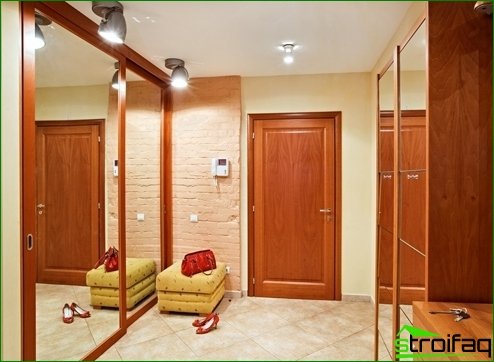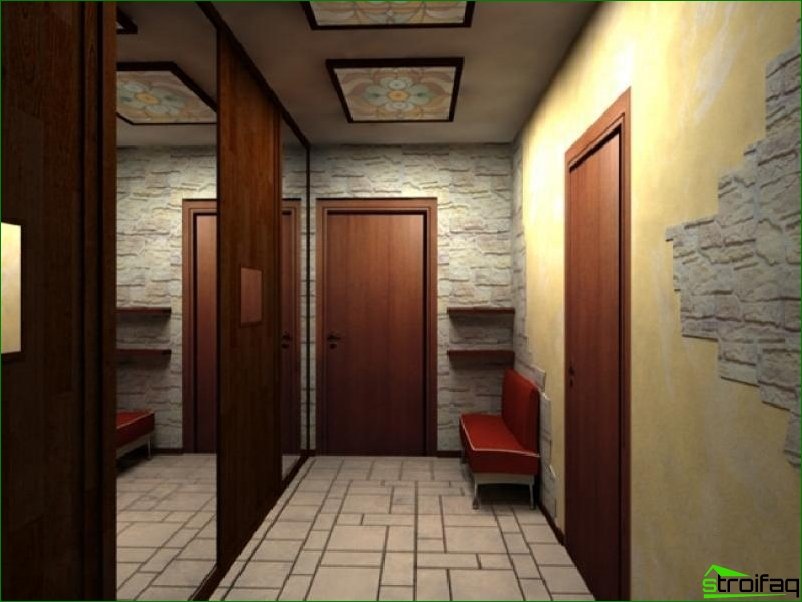 in the field of design experts recommend to adhere to these principles:
• flooring to be safe and not cause difficulties in the care, the perfect solution would be a ceramic tile can also be used linoleum or laminate;
• When installing the mezzanine should involve the entire height of the room, it will allow most efficient use of space facilities;
• the added convenience of using to help get a bench, ottoman or folding stool;
• it is better not to draw walls and furniture in dark color, such colors visually reduce the space.
How to choose the right furniture
If we arrange the furniture in the corner, it isIt will increase the amount of free space in the hallway. The depth of the cabinet can be as low as 45 centimeters, but they can be successfully used for storage.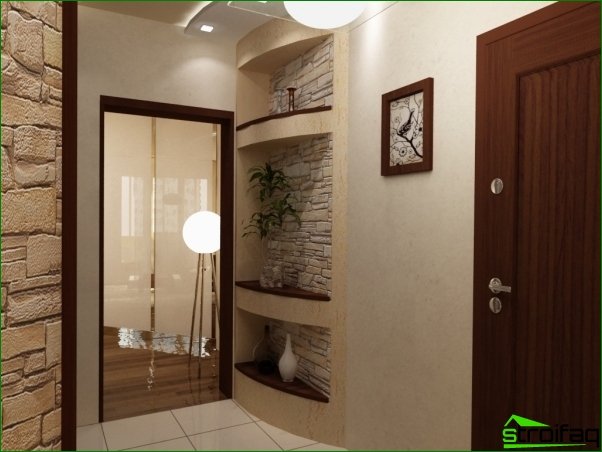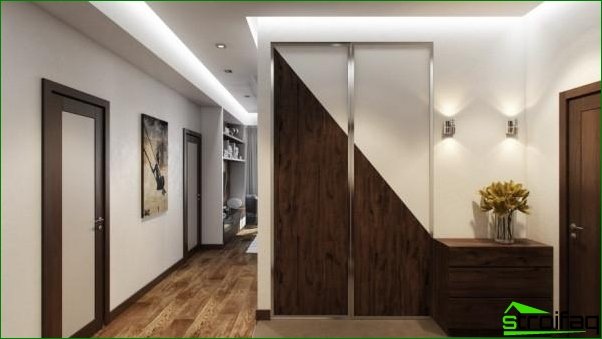 In a small hallway, you can install the mirror andchest of drawers, which will increase its convenience. Today's decision will be the use of a wardrobe with mirrored doors. This will visually expand the space due to the large view. In addition, in this cabinet can be placed a large number of hangers and shelves.
When choosing wardrobe you must choose a sideits location, will have rounded furniture drawers and shelves. A perfect solution would be to combine several departments. If a family has children, it is possible to order the production of furniture with low-lying hangers.
As you can see, even a small entrance hall can be greatlycompetently draw. This will correctly position the furniture to make the room comfortable for dressing and removal of clothing. Following these simple rules will provide an excellent result.