The house or apartment living is not onlydestination for households, but also a place for the reception. So you need to choose a comfortable and user-friendly design and an original interior! Apartment design is a very important step, so better to contact a specialist. First, you must determine the size of your living room. There are small and large rooms.
• If your living room is small in size, theeach meter should be used to the maximum. The furniture should be comfortable with the possibility that you can easily move or remove to make room. In this case, fit modular frameless furniture such as a chair-bag: it can be a good rest, and when guests visit away in a corner or to use as a seat.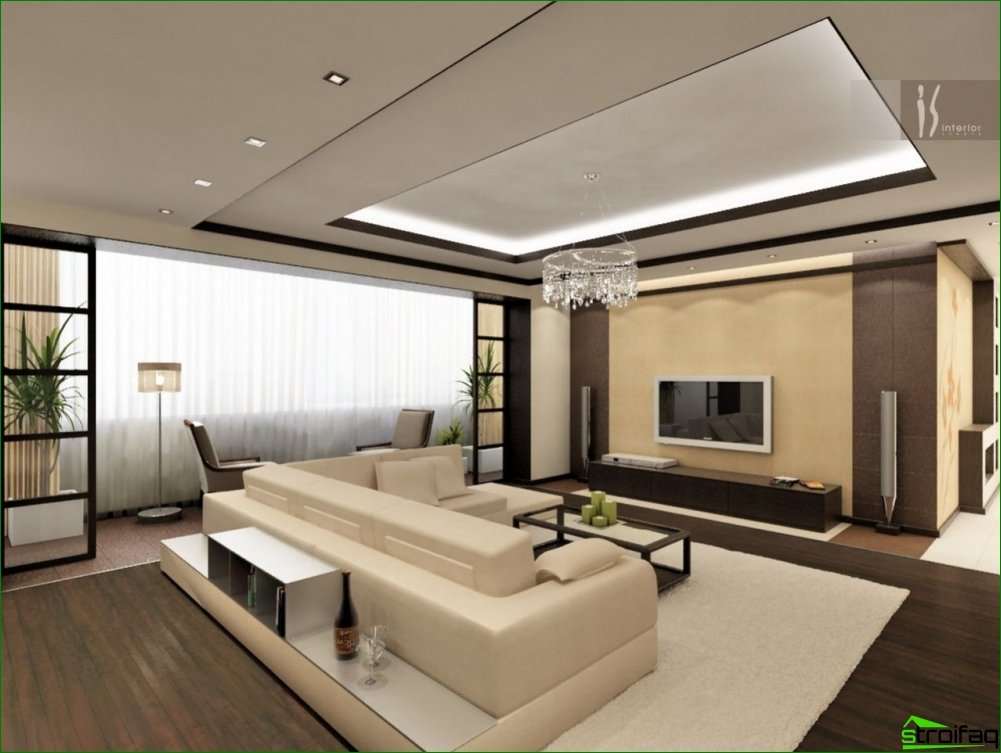 • For small rooms suitable small wall shelves and various shelves. They can put a box with things or decoration. Cluttered furniture, small sitting room is not necessary.
• Simple, well-matched colors andfunctional furniture and make a small room of a comfortable room for entertaining and relaxing. To visually expand the walls of the room used for painting or wallpaper in different colors, thereby setting off the wall.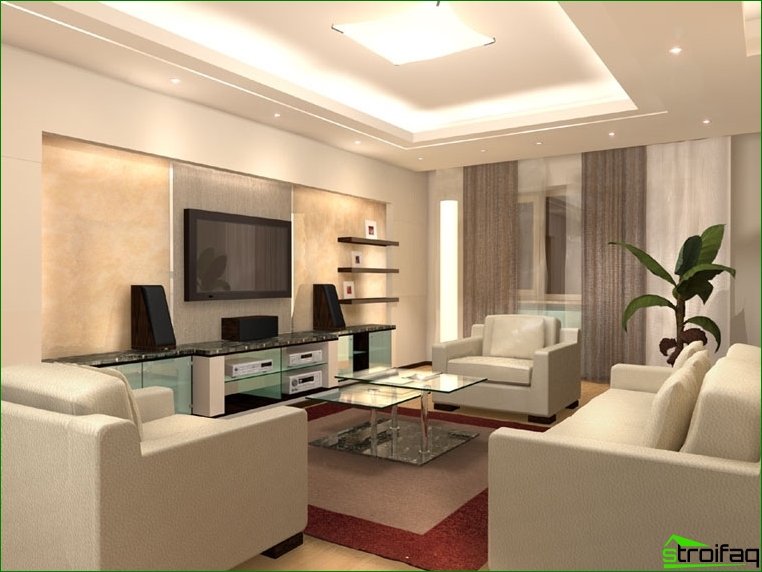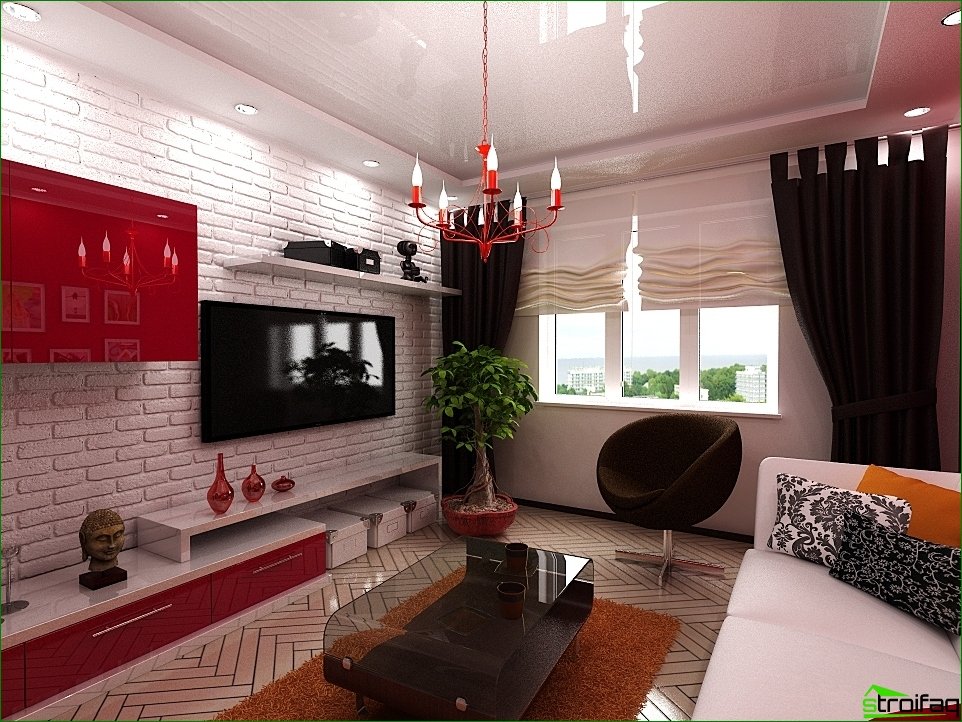 • If you have a spacious living room, the interiorin classical style will be most welcome. You can also apply a style baroque, modern or high-tech. In the classical style should attend expensive furniture made of red or dark wood. It is desirable to arrange the furniture along the walls or corners, expanding the space. Mandatory elements must be folding table, desk or dresser. Fireplace with antique clocks and candlesticks give originality. Curtain is better to use wooden or forged. On the floor you can lay a parquet.
• If the design of the living room was your decision toBaroque, the presence of frescoes, stucco, sculptures necessary. Furniture should be with rounded ends. From tissue preference falls on satin and velvet. It is important to decorate the walls with paintings and mirrors. Pomp, wealth and luxury - the basis of the Baroque style.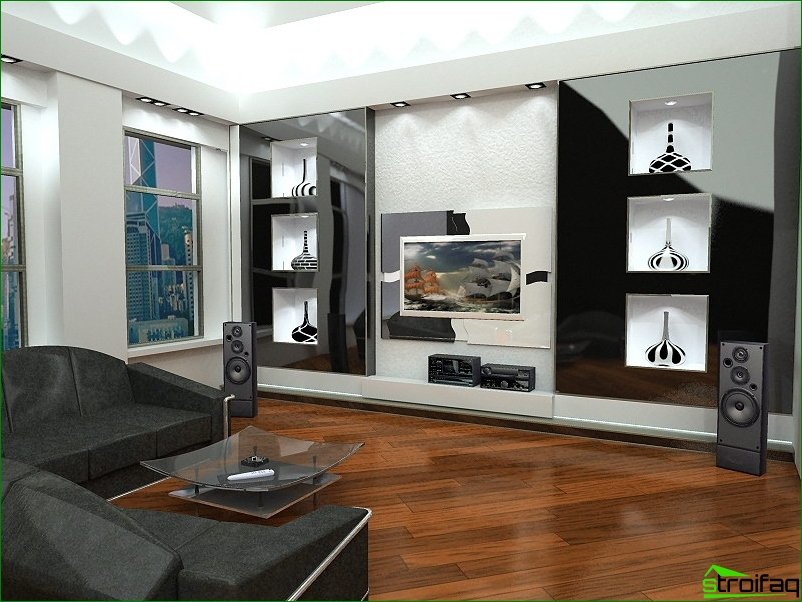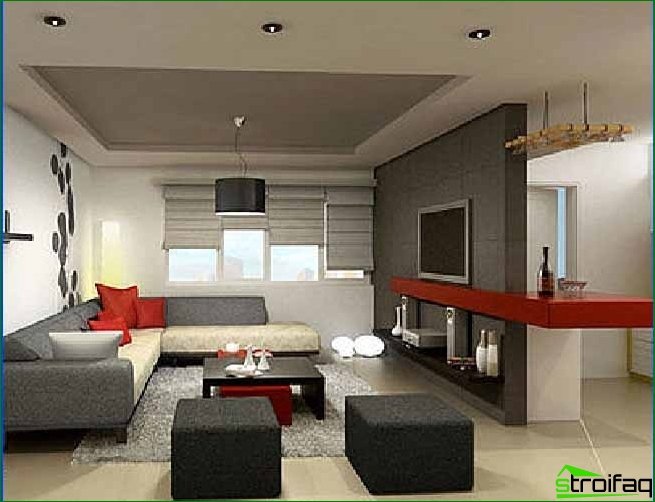 • Modern. The basis of style is the nature, plants, butterflies and birds. The interior should be soft cozy furniture and crafts. The room welcome large windows and floors of different levels.
• And the last style - high-tech. It required space and light. Basic colors: black, silver, white and metallic. Decoration should be made of glass and metal. Whichever option you choose, to one's preferences and conveniences.