Roller blinds are becoming more and moredemand, they help create in a residential area a special comfort and become their real decoration. Some believe that it can make only a professional seamstress. However, if desired, one can produce blinds with his own hands, achieving considerable savings.
How to prepare for the production of curtains
Before the production of products you want to measure and calculate the exact dimensions of the curtains. To achieve this purpose it is necessary to make measurement windows then calculated future size curtains.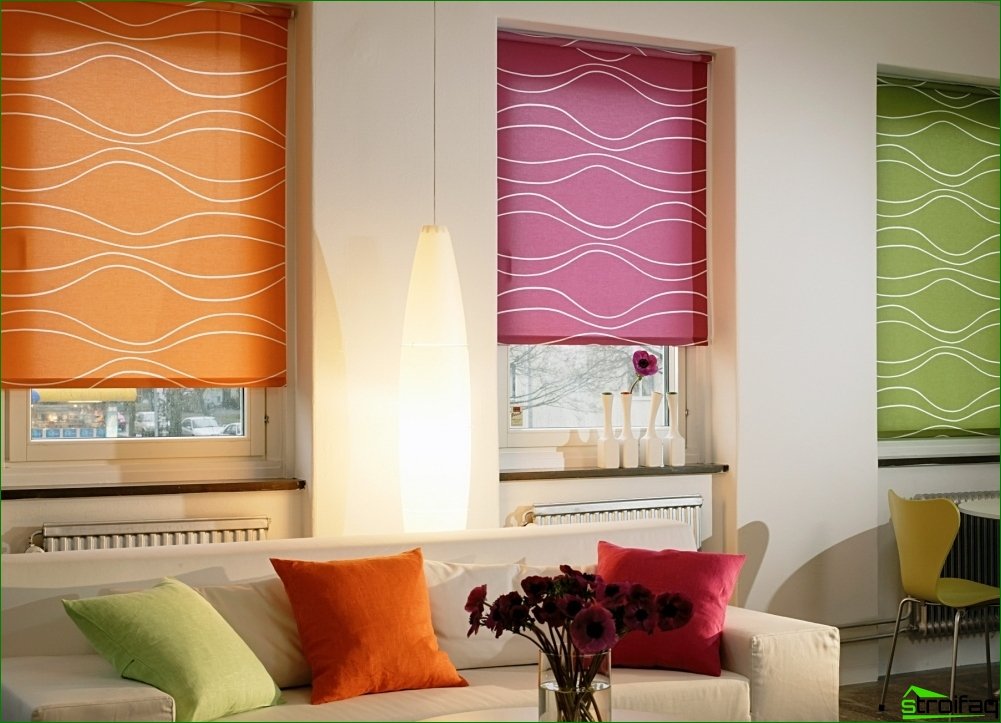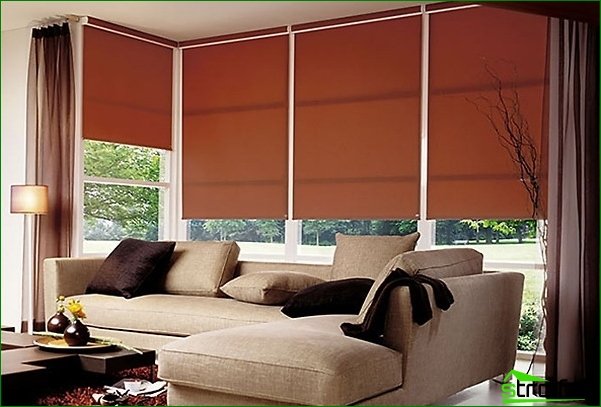 Curtain length corresponds to the height of the window opening,an increase of 15 centimeters and have a couple of centimeters to the allowances. To determine the width of the blind, it is necessary to add the window width 2 centimeters.
If desired, the product can be made longer and wider, depending on the needs.
The main stages of the manufacture of roller blinds
From the outset, it is necessary to obtain two patternscurtains. After that, they should be to sweep coincidence lines then stitched by a sewing machine stitches. Then turn inside the blank face, and with increased accuracy stitched by a fourth seam.
In the next step the blank detailironed. The product must be in constant able to pull up, for this purpose a special rake, provided a special pocket in the curtain. To achieve this, the bottom edge should be under and stitch around the edge, this allows you to get a special pocket that is used to install the rack.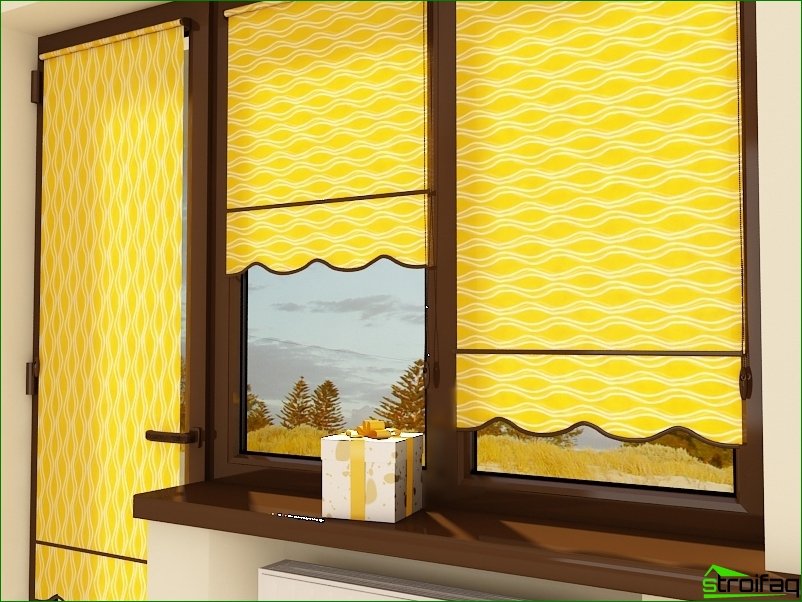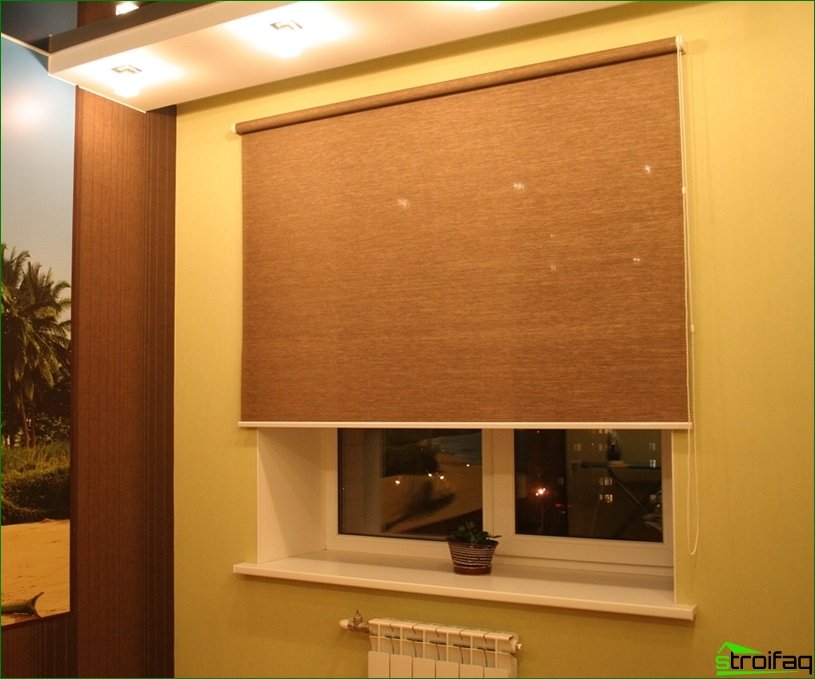 Wooden beams used as a holderfor fixation of the web. Its length should be shorter than 1 cm width blinds. The preform is placed on the surface, then the top layer should be wrapped around the bar, and then fix by staples. To give the product a special attraction, it is decorated with ribbons and other components.
Dressings can be manufactured tape,sold in a supermarket textile. And it is preferable to make them yourself. Each blind requires a pair of long strips, they are sewn from the inside with two long sides and one short. After that, create a composition evert, then stitched the fourth side. Most often made two of these dressings, however, if desired, their fashionable increase to three or four.
As can be seen, the production of roller blinds is not a big deal. Enough care and meticulous approach.