Unfortunately, there are still apartments with a verya small kitchen area. Every housewife dreams if not a great, or at least a functional kitchen, which has everything you need. How to turn on the 6 sq. meters and create an interesting design?
Rule number 1: Bright tones - yes, dark - no
Pick up for the kitchen interior light colors only, so they fill the room visually more space. Bright colors can be used only in certain elements of decor.
Also consider lighting functionality. Remember: the kitchen at any time of the day should be light. For this perfect and additional overhead light, for example, in the work area.
Rule number 2: Correctly select furniture
Kitchen furniture is one of the main components of the dishes. It should also be light and perfectly matched to the overall design.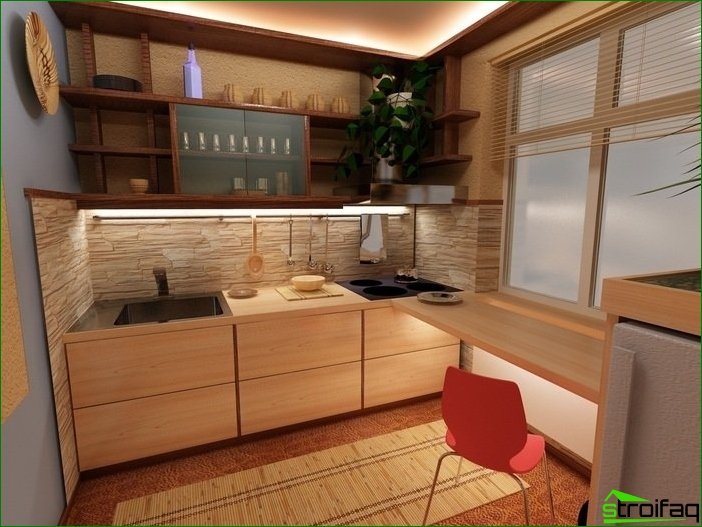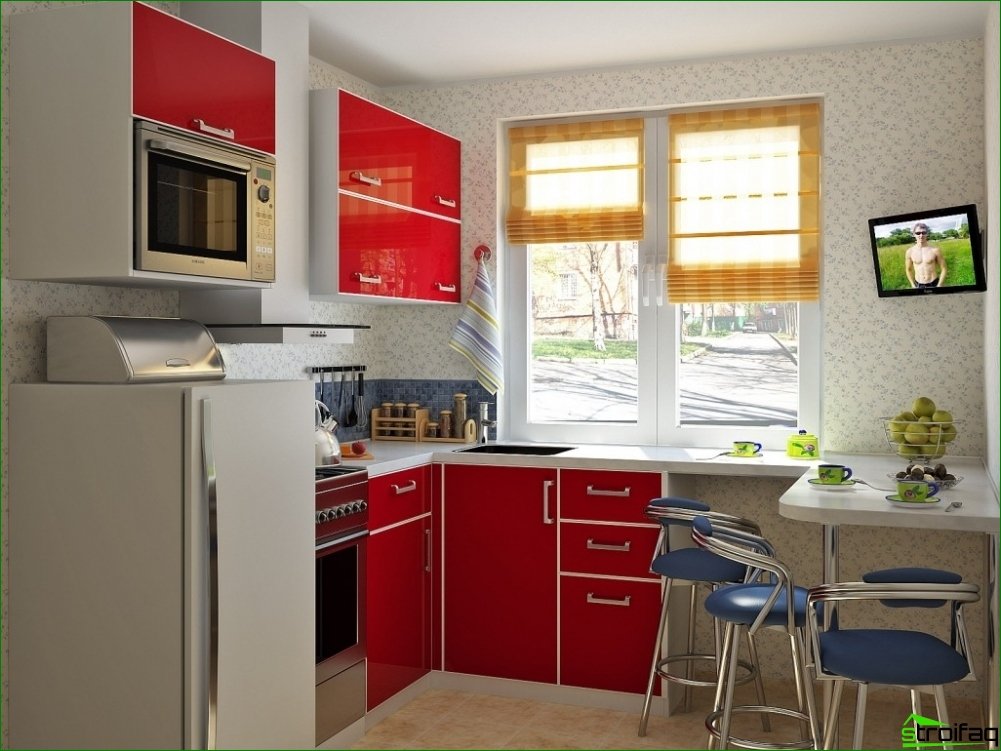 Kitchen set
Choosing cabinets for the kitchen, consider a few determining factors:
• Wall cabinets should match the growth of the hostess;
• The height between the suspended cabinets and working area should be at least 0.6 meters;
• High furniture and equipment is better positioned on the edges of the kitchen.
If you decide to buy cheap kitchen to order,you can visit the site of a well-known Russian company - the manufacturer of furniture. There are so many models under the order and not only with a lot of variants of facades and tabletops.
If you are going to a high set, thenthen purchase and embedded cooking stove, because the standard is lower than the level of cabinets. For a significant space saving, choose the panel with two hot plates.
The idea for countertops
In the small kitchen every single centimeter counts,so the designers have found a simple solution and are advised to combine with countertop sill. Before you can install a window washer. This will look very nice, and most importantly, compact.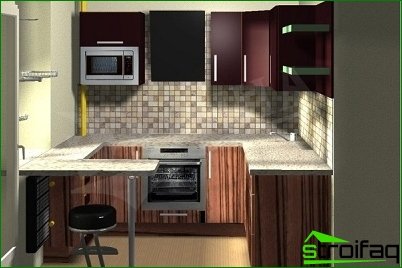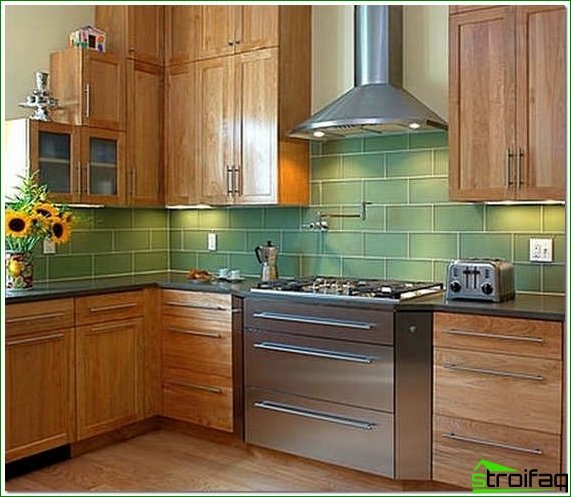 Table
Without the dining table will not do, no kitchen. So, anyway, and he is always needed. There are a few simple ideas and rules to be followed during the installation of the table:
1. Prefer a rectangular table, round - not the case here.
2. Use a folding table, which is mounted on the wall.
3. Lunch or dinner at the bar - a simple space-saving method.
4. Install in the kitchen pull-out table.
Chairs
Do not put the big and bulky stools. In this case, the ideal folding option: stools do not occupy much space and not interfere with the movement in the kitchen. In addition, they are original and varied design, which is suitable for any interior design solutions.
As you can see, there are plenty of ideas andrecommendations for creating the ideal small kitchen. The main thing is to choose a favorite option and responsibly come to the issue of the reconstruction of the premises.