Recently fotoshtory to use marketparticularly popular. In many respects this is due to an increasing demand for a wide range and variety of advantages in terms of interior design. These curtains allow to produce a truly original design of the room space, visually brighten or even hide some defects (if any) and, often, completely capable to change the overall look of the room.
Order today blinds with photo printing easiersimple. For example, here you can find fotoshtory in Moscow. Many sites are presented vivid and expressive options and the most successful examples of the registration of various rooms, offices and so on.
What makes fotoshtory?
Basic material - this gabardine. This fabric has characteristic differences. For example, a high density and a matte surface that can effectively keep the sunlight and shade the room quality. Curtains made of this material are used in virtually all types of rooms, since they have a special charm, unique beauty, personal style, and undeniable practicality.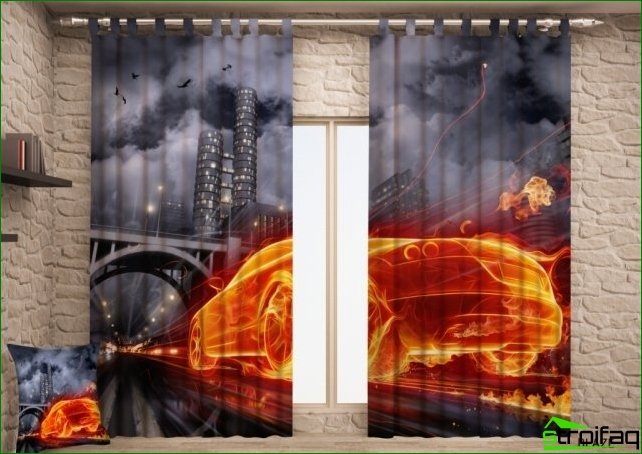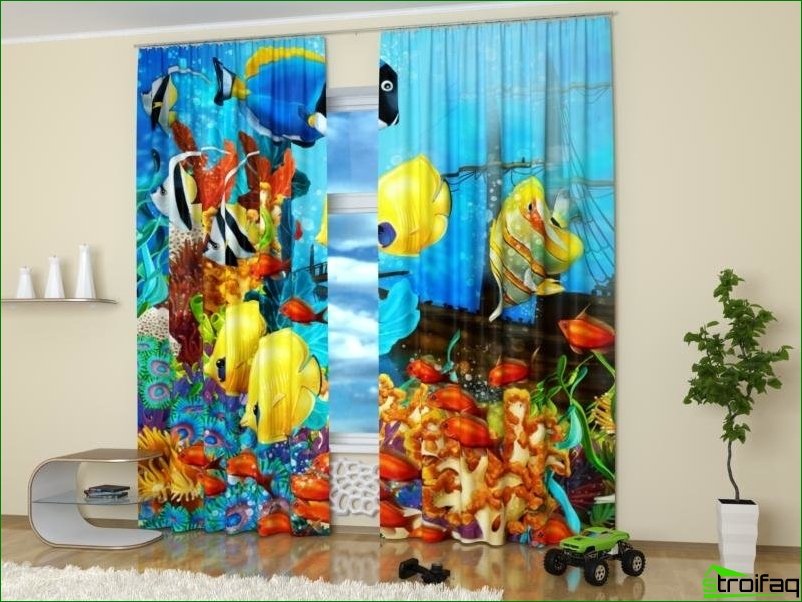 Very often the orders are executed according fotoshtoryindividual customer requirements. That is, the client determines the cover thumbnails or choose your own photo collage, and sometimes even something of personal album.
As the dimensions are chosen curtains with photo printing?
Although at first glance the size of the selection canIt seems very simple, but in fact it is not. Get at least the common fact that the floors and ceilings in many apartments do not come to the right degree even. To cope with this problem, it is important to take length measurements at several points.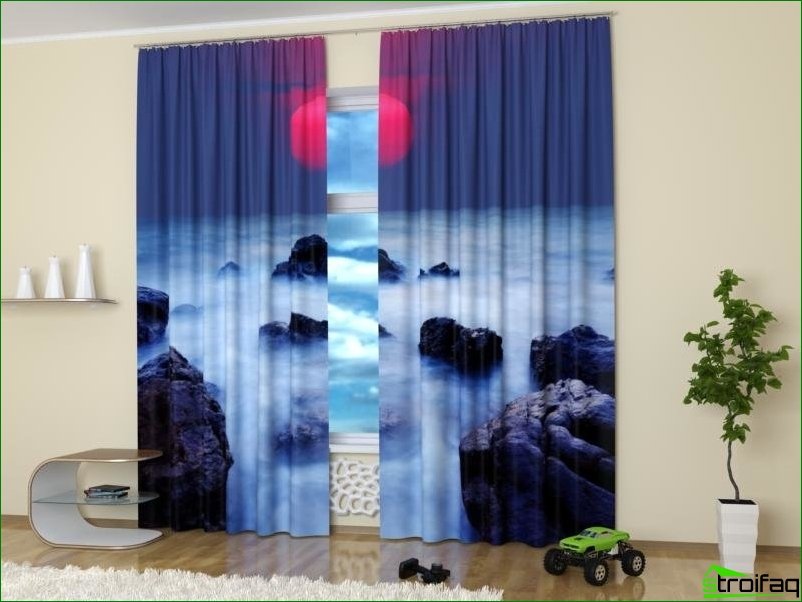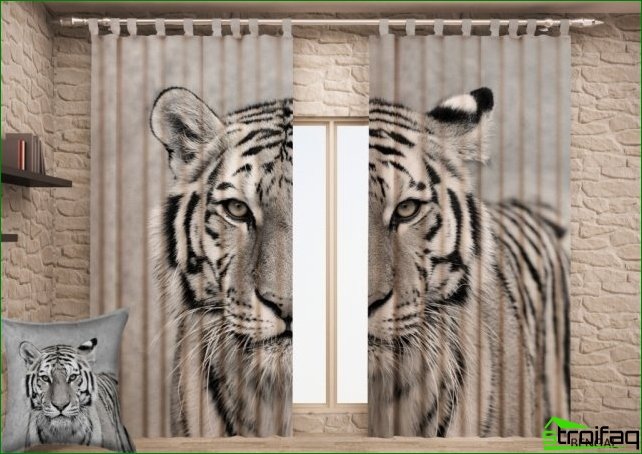 Only then digits are compared, andselects the optimal length for your particular room. Experience shows that such a figure is often individual and common patterns are only relative, allowing roughly determine the price depending on how much material is needed for manufacturing fotoshtor.
With the proper calculation of height is important to remember thatit comes to the ledge, and directly on the method of fixing the curtains to it. In particular, if there are eyelets, the measurement should be taken from the highest point. Usually, it added three centimeters (considered overlapping crest on the top edge).