Modern interiors are often decoratedphoto wallpapers, which are gradually replacing all the usual finishing of the walls. On these wallpapers depict various landscapes, images from movies and cartoons, celebrities. Mural can be not only a decorative solution for the room, but also play a practical role in increasing the visual space.
Space for photo wallpaper in the living room
It is advisable to place wallpapers in a recreation area,especially if they depict nature: the lake, the sea coast, forest, city park. The ideal place for photo wallpaper in the living room will Divan Area. At the same time put the couch back to the wall, or so that the photographic images can be enjoyed on the couch.
The original decision will accent wall,created from photo wallpapers. It is possible to arrange a TV, but only when the wallpaper abstract pattern or design monotonous. TV among photowall depicting the meadow or pond, close part of the picture. For more tips you can find on the site.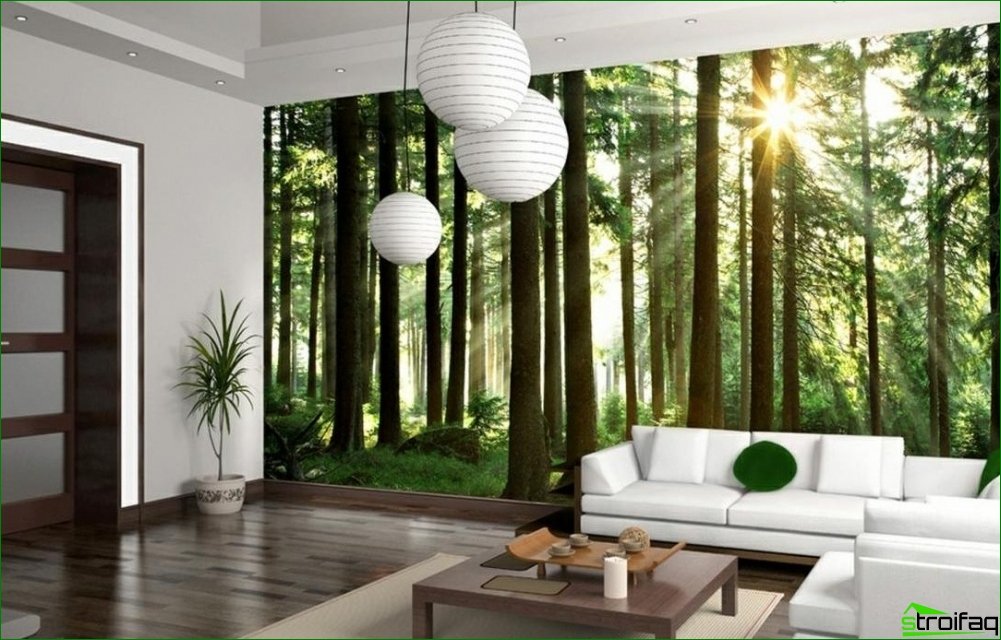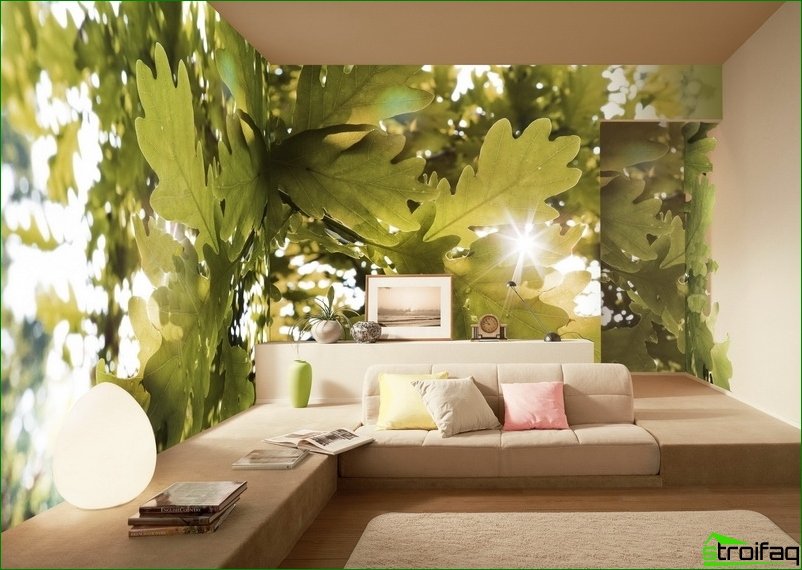 Style living room and wallpapers
When choosing the style should be considered photowallliving room, they looked to it appropriate. Living room decorated in a Mediterranean, Italian style, perfectly complement the wallpaper with Tuscan landscapes, for example, with a picturesque view.
For classical interiors are appropriate largereproductions of famous paintings, which will add to the living room the effect of old luxury. The rooms are in a contemporary style look great wallpapers with city squares, streets and buildings. This applies to the interior loft, high-tech and urban, where next to the photo wallpapers can be combined with metal or brick finish.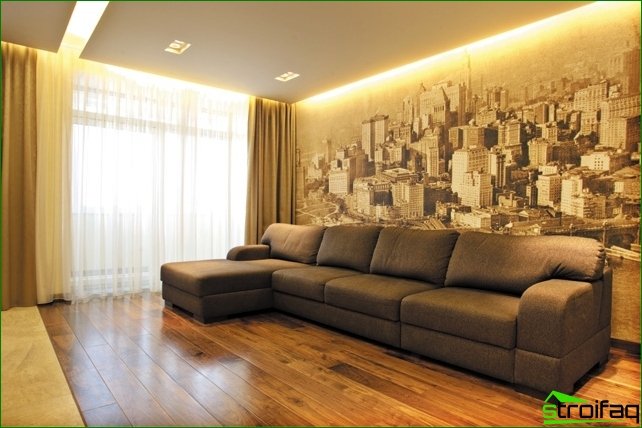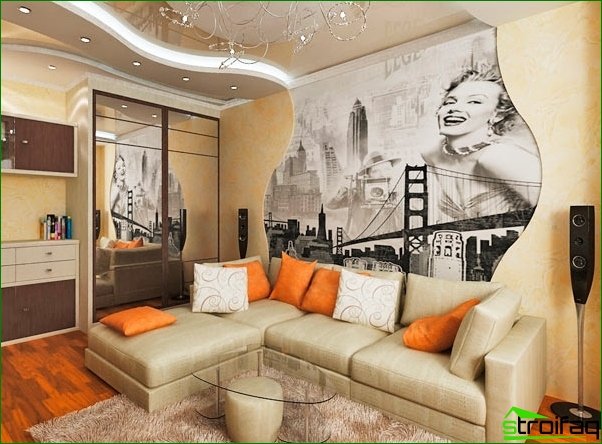 If living in a country style, then for herMural preferred imaging fields, horses, that will make the room rustic features. Also, natural scenery would be appropriate in a variety of interiors. These images give the effect of living freshness and optically increase its size.
For a small room, you can choose wallpapers with the prospect. The image of the forest path, receding into the distance, or a bridge across the river will give the effect of living indefinitely.
The original design of the room will createwallpaper-trompe l'oeil, which depicts a bookcase or fireplace-hearth. This picture should be very realistic, so the guests were impressed.
The living room will look harmonious, if in finishing and furniture to use those colors, which are in the Mural.