Decorative moldings of polyurethane willan excellent solution for the interior design of premises and decorative ornaments of facades. She won the preference of many of our fellow citizens because of the high quality performance and long life. Products will become a real decoration, making the room more spacious and brighter.
Cornices made of polyurethane will bring diversityrooms with smooth ceilings and walls. Thanks to them, you can visually increase the height of premises, as well as to equip the concealed lighting. Despite the affordable price, products are widely used even by professional designers. They also will be useful for those on their own decided to create a modern interior.
Advantages of polyurethane moldings
In some cases, products are simply irreplaceable,because they can hide surface defects. And thanks to the wide choice of materials, which differ in design, density and size, you can choose a suitable decoration for any interior.
Bought individual decor or the whole collection will help in creating a warm and cozy atmosphere and unique style.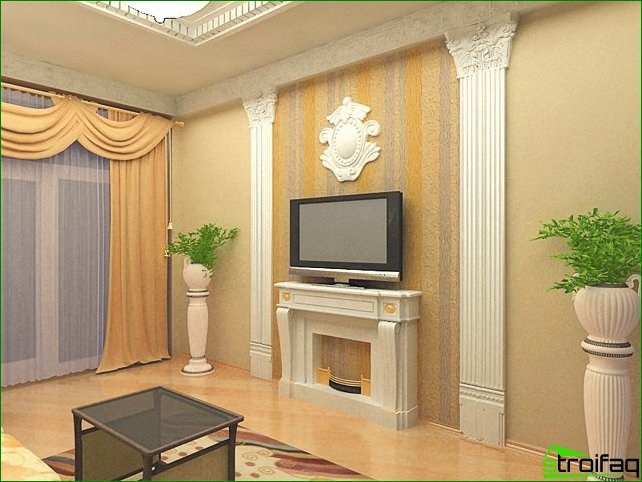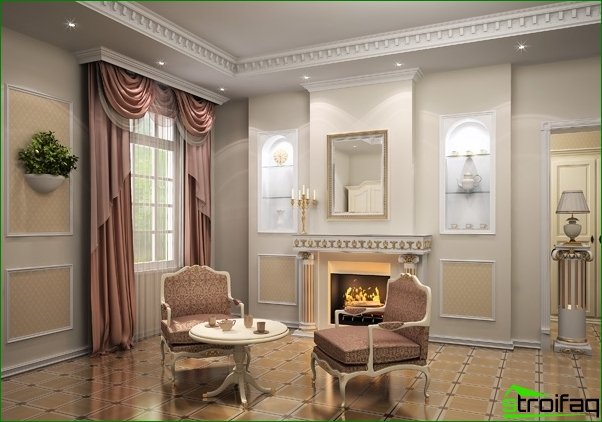 The advantage of polyurethane moldings iseasy installation, and the ability to further processing. With it you can get a great many variations of finishes - from interior decoration in a classic style to produce modern interiors through the use of pilasters, moldings, cornices and other elements that will help in the design of not only the walls and ceilings, and window and door openings, as well as all sorts of niches.
The role of stucco in modern interiors
Polyurethane moldings in each dwelling will bringspecial aesthetics, the interior will bring wealth and allow you to feel all the charm of modern technologies. Such products will effectively stand out against the other interior decorations arrangement due to the simplicity, variety of shape, appearance and ease of coloring. Fretwork like no other material will give a complete interior and help for many years to please the eye.
Home decor offers a wide range ofPolyurethane moldings. It effectively replaced the obsolete gypsum products, different difficulties to install and requiring special skills masters. In contrast, the polyurethane shape stronger and they are able to withstand mechanical loads.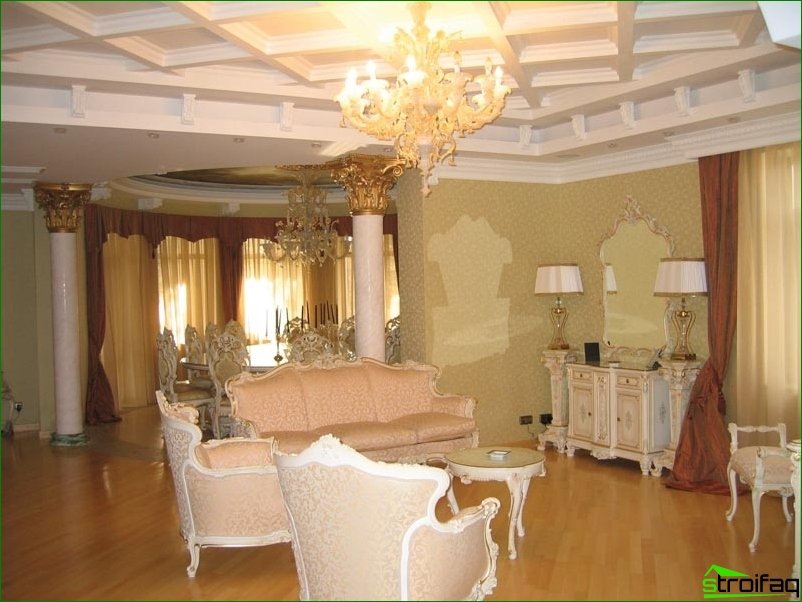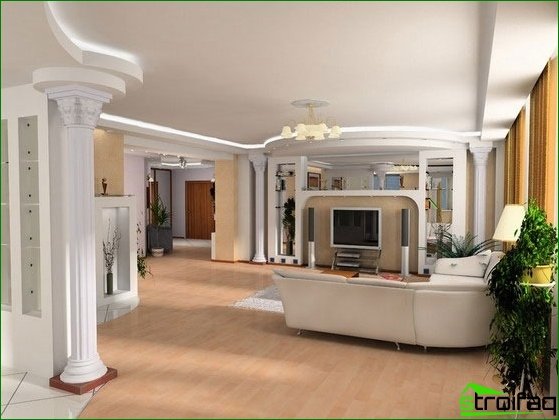 The advent of polyurethane moldings essentiallyIt facilitates the installation of the ceiling and floor moldings, which previously was very difficult to mount. The flexibility of the material allows the construction of products of almost any shape, they are mounted without any problems and will be a real decoration of the room, without requiring fixing brackets, screws or other hardware.
As can be seen, polyurethane moldings has a lot of strengths - it is durable, easy to install and extremely decorative. These and other advantages were the widespread material.