Despite the fact that today there is a plurality ofmodern styles of interior design - hi-tech, loft, Scandinavian, - classic, still, more relevant than ever. If you do not accept the newfangled change, appreciate the comfort of home, the classic design will be your best choice.
Make your home in this way will not be difficult, because today the availability of quality living room furniture from renowned European manufacturers.
Of course, these kits will cost a littlemore expensive than ordinary modular furniture that has captivated shops and markets. But by buying this set, you can forget about replacing it for at least 10-15 years, although the manufacturer gives a guarantee up to 50 years.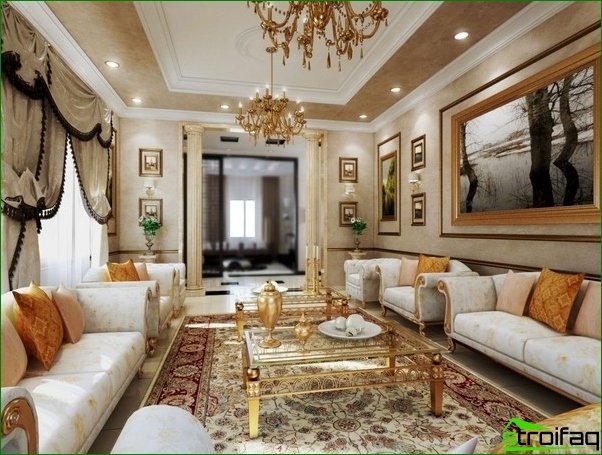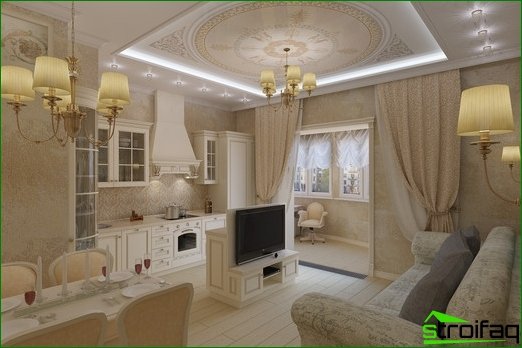 The main features of the classical style:
• in any room must be a center of symmetry - a fireplace, a picture on a wall screen plasma TV, one of the elements of interior design;
• Furniture pick made of precious woods, preferably an array of various particle board and MDF not even fit into the interior;
• abundance of stucco - friezes, ceiling cornices, stylized columns;
• crystal chandelier with pendants, sconces, elegant arched space for zoning;
• expensive curtains with lambrequins and so forth.
The main purpose of the classical style - emphasis on high social status, living in this house. However, there's no need to overdo it, to avoid unnecessary pomp.
Great attention should be paid to the colorcombinations. Experts recommend avoiding contrast. The space should prevail soft colors: cream, beige, yellow. Look beautiful gilded, chrome and mirrored surfaces.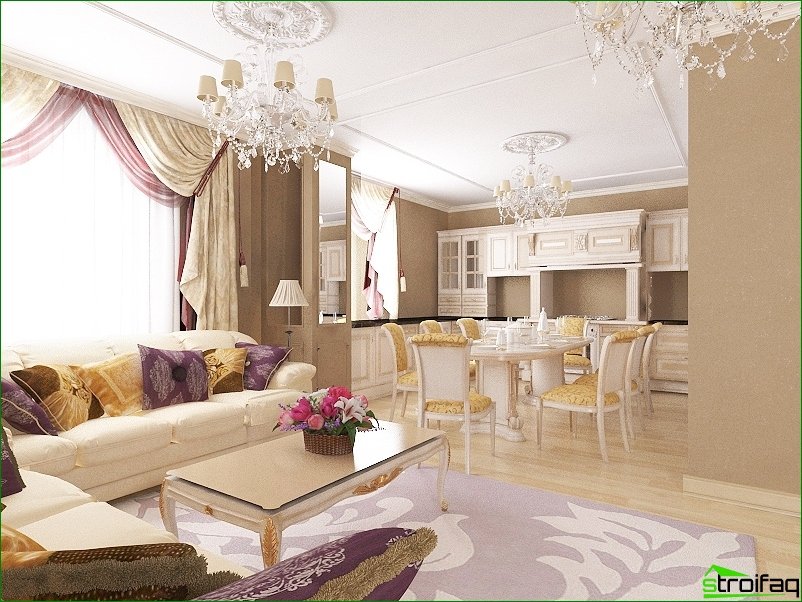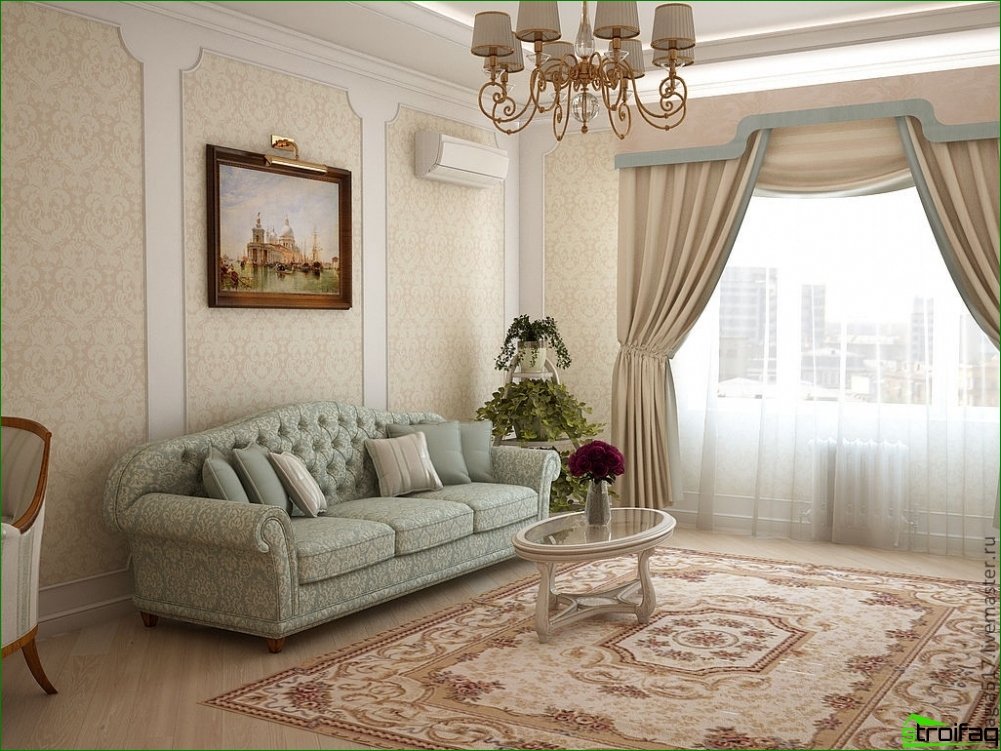 Choosing the bedroom, try not to deviate from the generalpattern, although it is possible to show imagination and share. In the classic bedroom all created for comfort rest, plenty of bright colors will not distract your attention. That is why the classic furniture for the bedroom is painted in shades of white with gilded decorative elements.
A very important detail - the mirror in gilded frames. They may be in the cabinet doors or mounted on a dresser. Thanks to them visually expands the space.
Having your apartment in classic style, you will notice that it will be easier to breathe. Coming home from work, you can relax with your family.