Repair of miniature buildings - a complex andlaborious procedure. In a small room it is difficult to fit the necessary plumbing, equipment, furniture and design accessories. Repair of bathroom small size has one goal - to make the room spacious and comfortable for the adoption of water treatments. This requires compliance with several "golden" rules of interior decoration.
1. Light colors. Using bright color contrasts and cause becomes a common mistake. Contrasts look stylish and fashionable, but visually close and trim room. Pastel soft tones help to "push" the wall and provide a pleasant home environment with delicate shades.
2. Mirrors. If closely mirrors can be used in the bathroom. Mirroring multiplies the space, increases the panorama of visual perception. Spectacular growth mirrors take up little space and compensate for the lack square meters.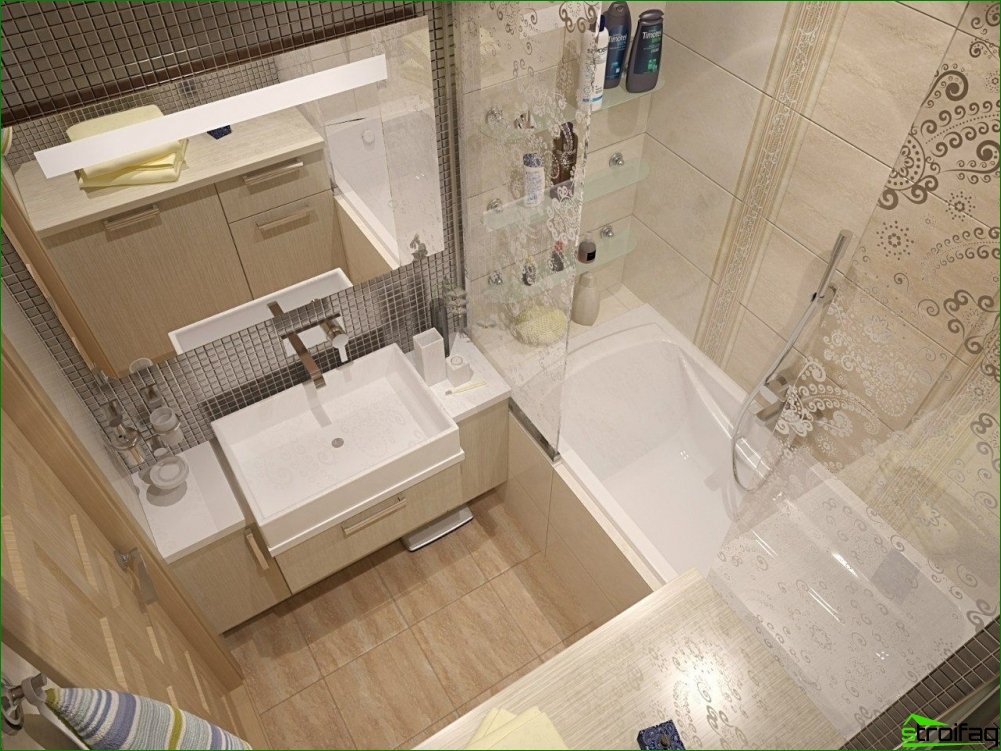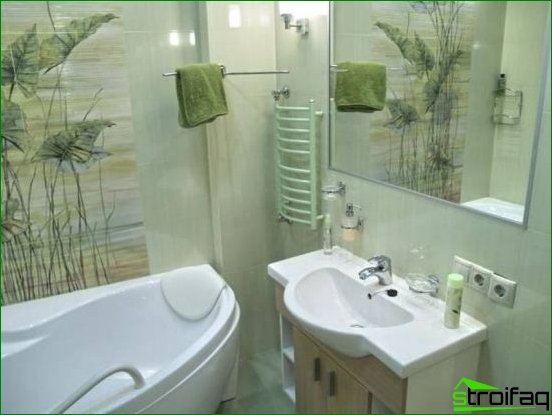 3. Useful space walls. You do not have to put in the bathroom overall cabinets and lockers. Furniture items are replaced by niches in the wall partitions. Even a small depression significantly increases the visual space of the room. In addition, it is the actual design course through which the interior becomes an unusual and original.
Secrets of the lining of tiny rooms
Decorating the bathroom pursues not only designpurpose. We must not forget about the temperature imbalance, which leads to condensation and corrosion buildup. Constant humidity causes mold and rust on the pipes. Repair of professionals solve problems and help required to prepare a comfortable bathroom in a short time.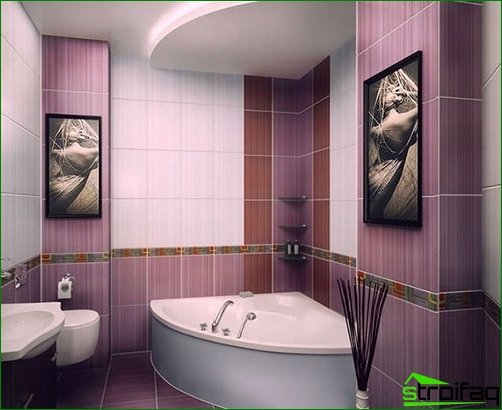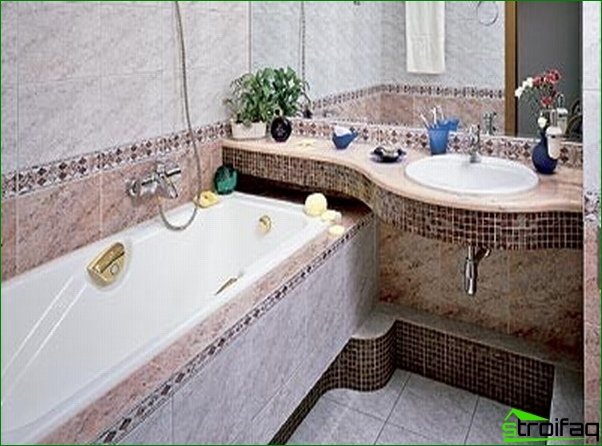 Facing the floor and walls carried out by meansceramic tiles. Ceramics withstands corrosive environments and allows to disguise the plumbing connections. On the partition wall plate mounted on frames, in which it is easy to hide the plumbing connections. This will prevent the interior of the unnecessary details.
To prepare suitable suspended ceilingdesign, topped with PVC panels. Plastic plates are immune to humidity, weigh little and accurately isolate the power grid channels and lighting devices. Suspended structure saves the budget for final finishing. When using the frame there is no need to align the ceiling surface defects successfully masked behind designer plates.