In the understanding of most people's luxurious interiorIt is costly to create the original project, the purchase of expensive furniture and decorative materials. However sdelatelitny design is possible without investing a large sum, to use some of the recommendations.
For example, a versatile way to addwealth premise is the use of metal. His steely glitter or fake gilding can bring certain solemnity in the interior. This material is actually used in any room. Alternatively, it can act as copper, brass or bronze.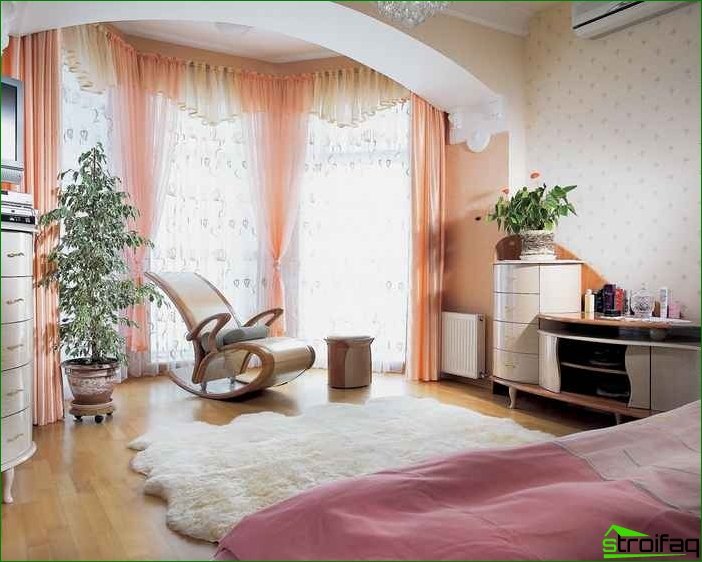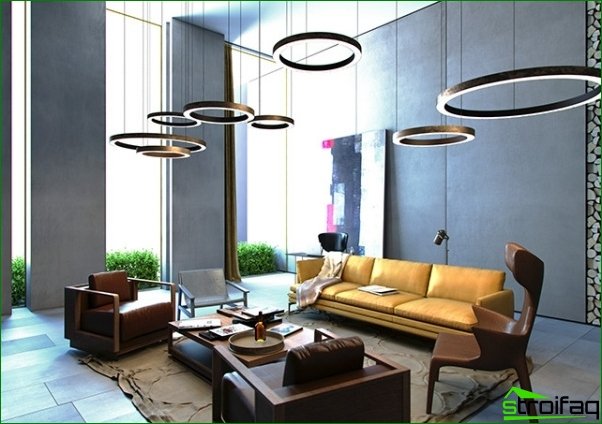 To make room visually rich, notbe sure to completely furnish his expensive pieces of furniture or decor. You can create a luxury interior design with only one accent, which would riveted the eyes.
This may be an unusual large chandelier,sideboard with original lighting, exclusive chair, unusual carpet and so on. d. To achieve the same effect you get when you add one, but a very bright object in the room. This method would cost even cheaper.
How else can "enrich" the room
Luxury apartments typically includeelements of art, making the interior of the rich. But if you want to save, do not give a lot of money for the paintings of great artists or design installations. Enough to buy an inexpensive but beautiful painting or a sculpture.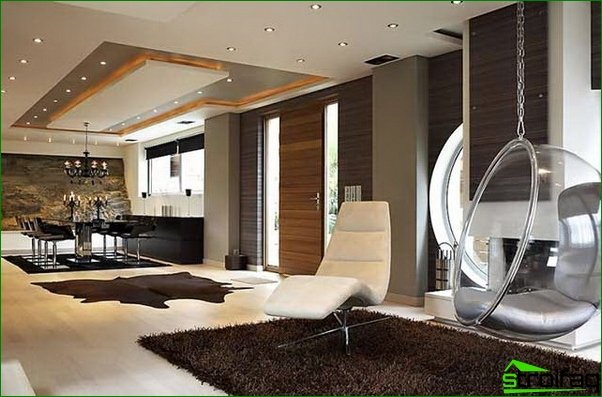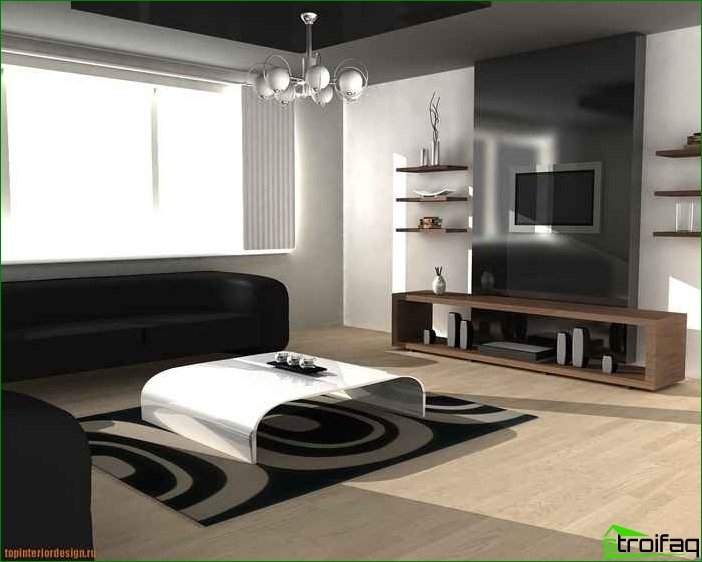 These elements will bring the solemnityin the interior. It is also rich in the room, as a rule, are spacious. This fact should be applied in their homes. To achieve a visual extension of the space can be light colors, decoration materials, minimal design of window openings and literate location lighting.