We choose the best design of the apartment 2017: a photo of modern ideas in real projects. Find out what new items and TRENDS in the interior of the apartment are now in fashion.
Without a doubt, you will agree:
Only a new interior of the apartment will give an opportunity to start life from scratch!
And today we have something that will allow you to create a stylish apartment design that combines both comfort and functionality:
The most complete selection of photos of new products in designInterior of the apartment in 2017 and advice from recognized world masters of interior design. Secrets of choosing the color of the year and the subtlety of its application in the design of living quarters. We will show how to stay in the trend even during the repair.
Do not believe that this is possible? See for yourself.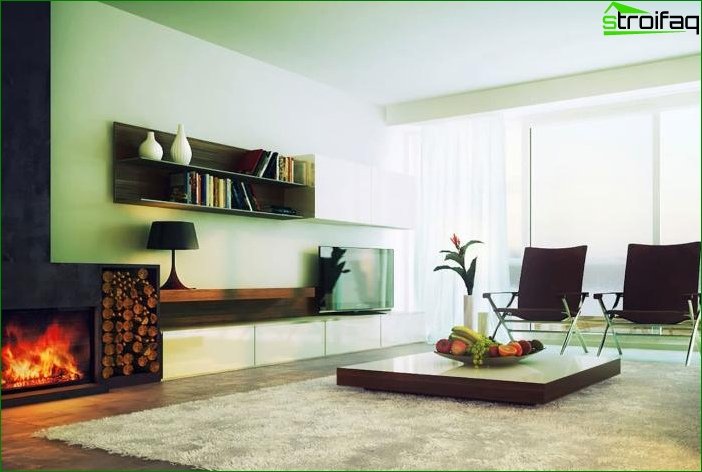 Content
Color trends for apartment design
A fresh solution: the color of 2017 declared Greens!
Do you agree that the surrounding colors in many ways determine our mood?
Some provoke actions, others help to relax, others to concentrate.
In 2017, the color of the year was announced the shade of Greenery, which can be translated into Russian as "Grassy green".
The choice of the color of the year is engaged in researchCenter Pantone Color Institute. The annual ceremony of determining the color of the year is the result of months of painstaking research by specialists from all over the world who, with the help of color, seek to reflect the aspirations, expectations, sentiments that are close to people in all corners of the globe.
The trend of 2017 is energy, freshness, juiciness, saturation, youth, enthusiasm, struggle for one's freedom and unity with nature simultaneously.
The easiest way to make sure of this ... Reviewing the movies! "Twilight", "Another woman", "Shining", "Vicious games" - that's far from an incomplete list of those films in the interiors of which one way or another used green color.
Look at the photo ...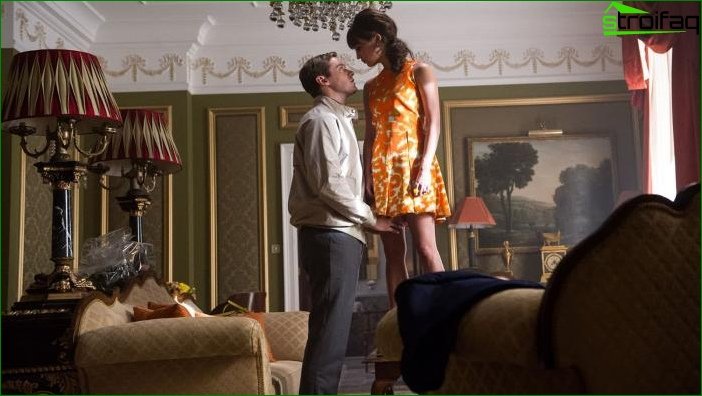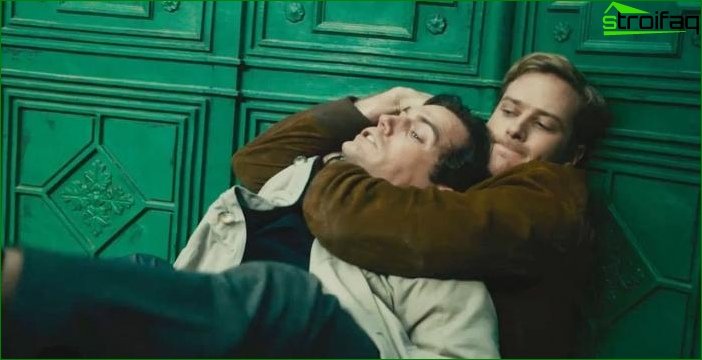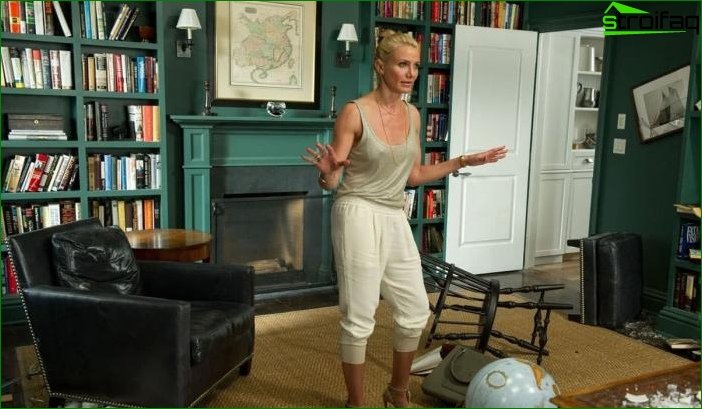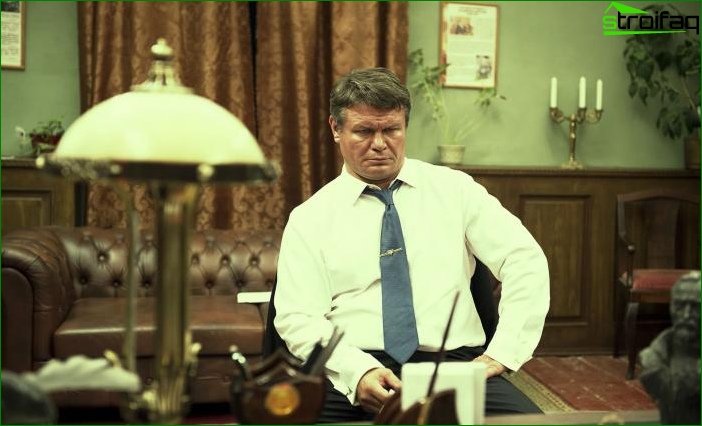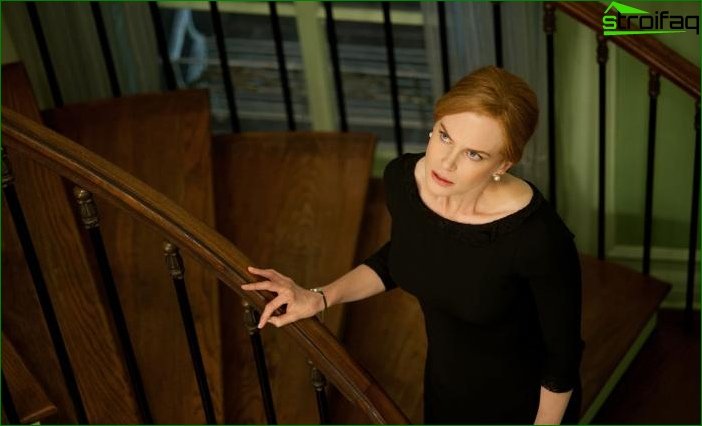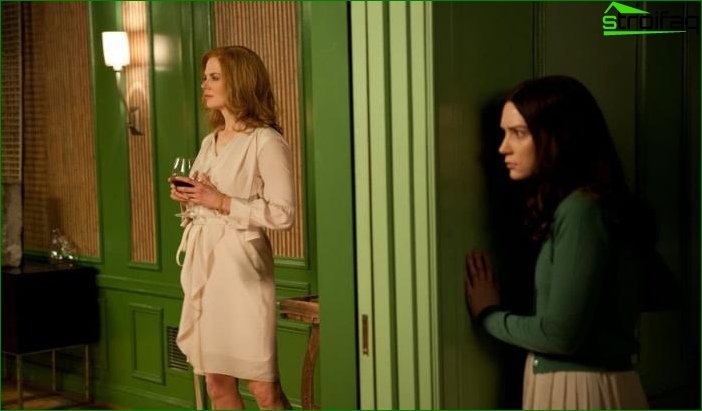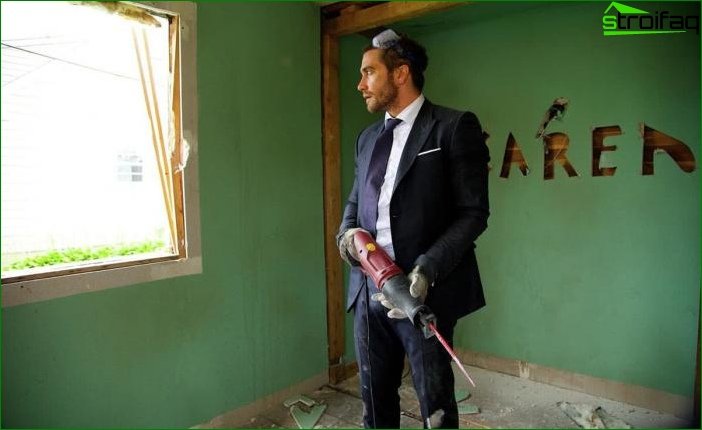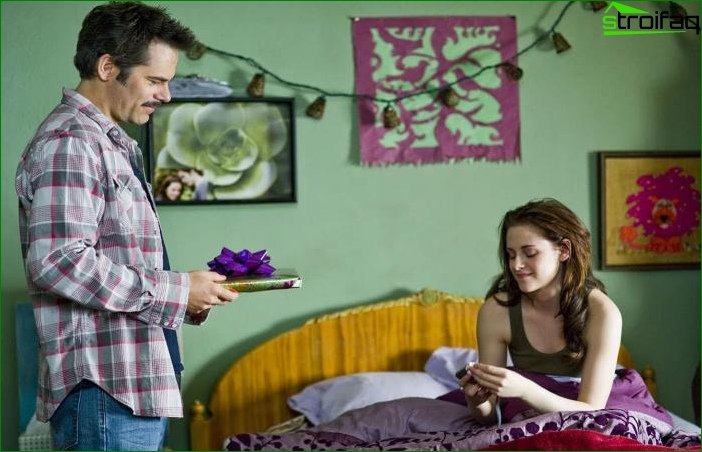 However, if earlier designers preferred a deeper and more complex shades of green, then 2017 pleases us with the simplicity, ease and carefree Greenery.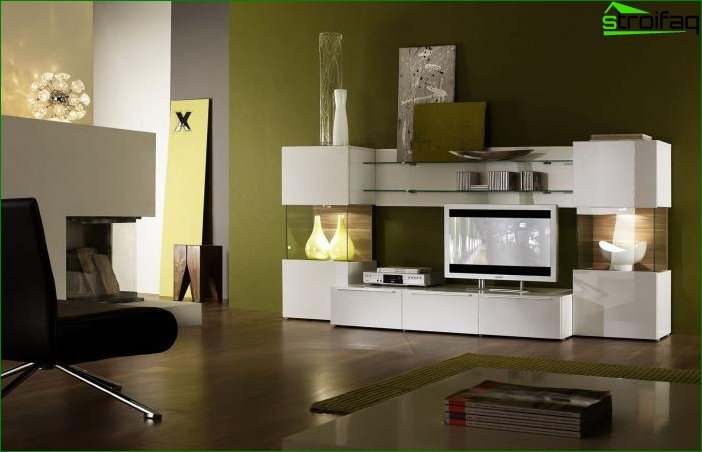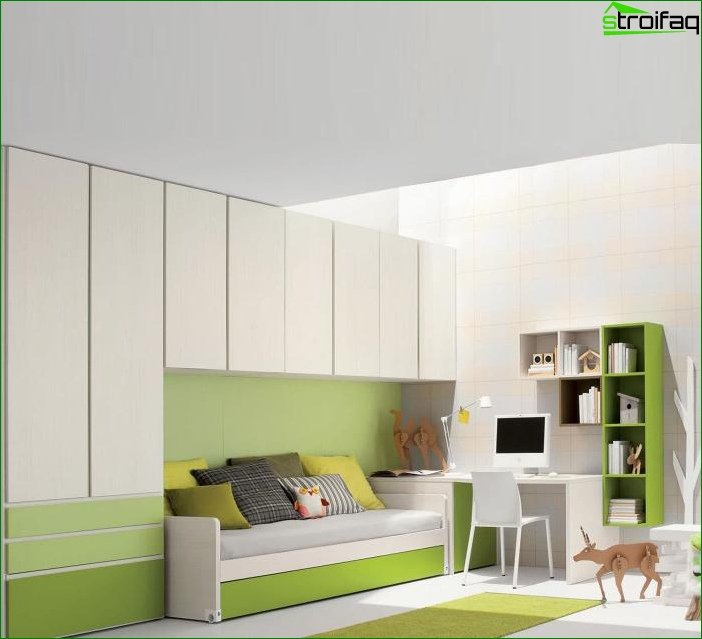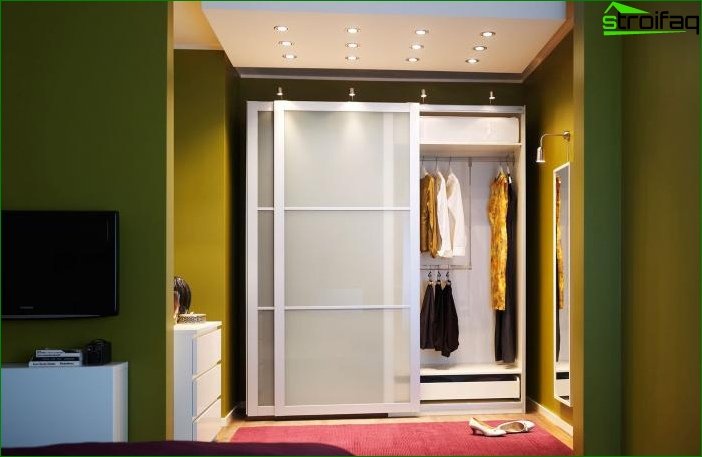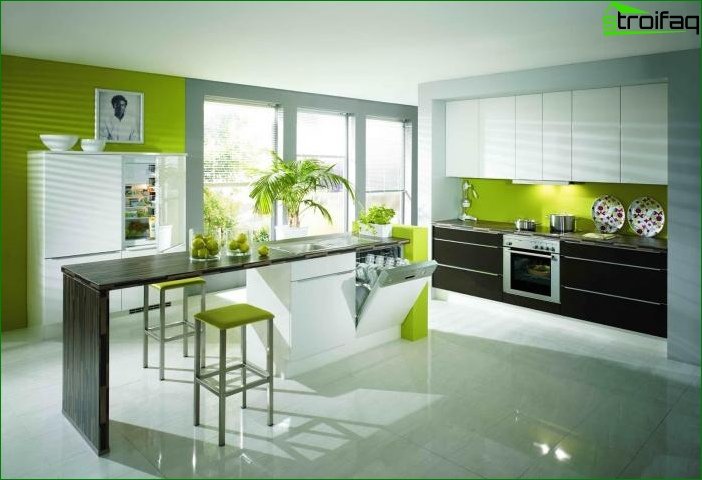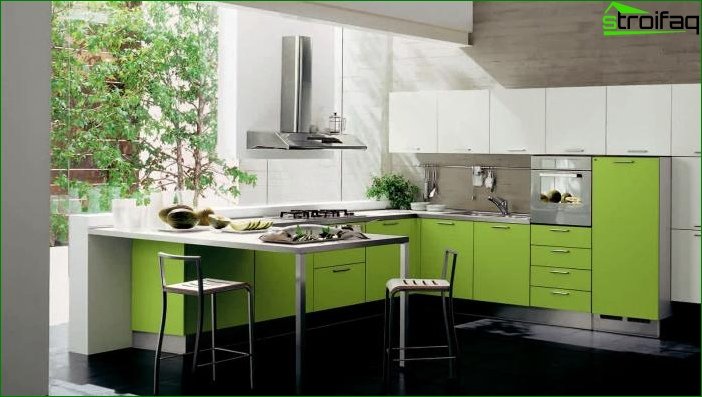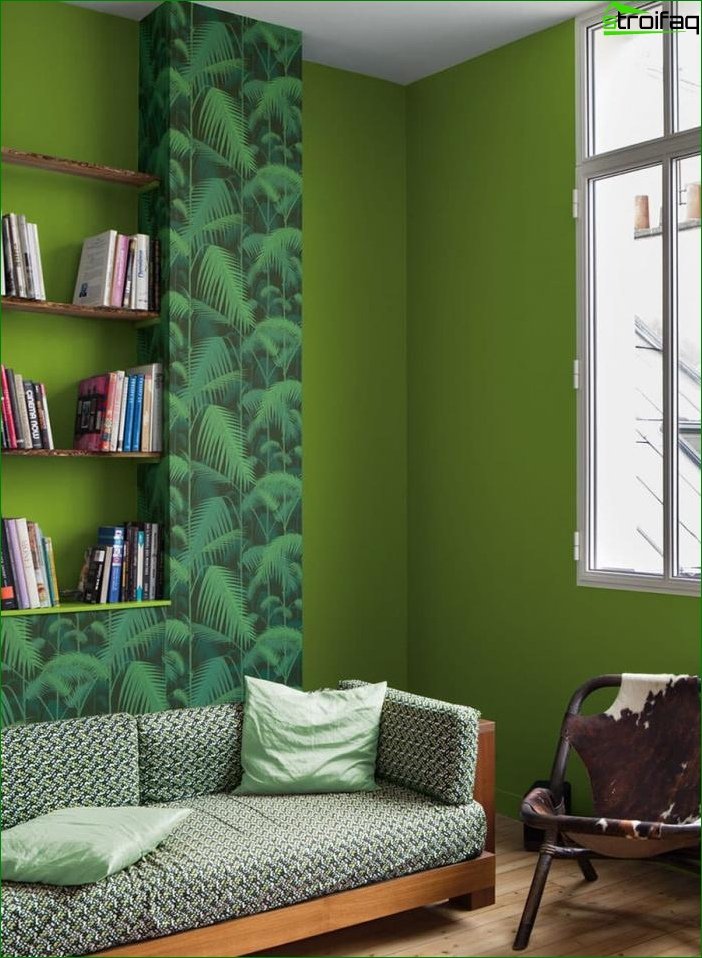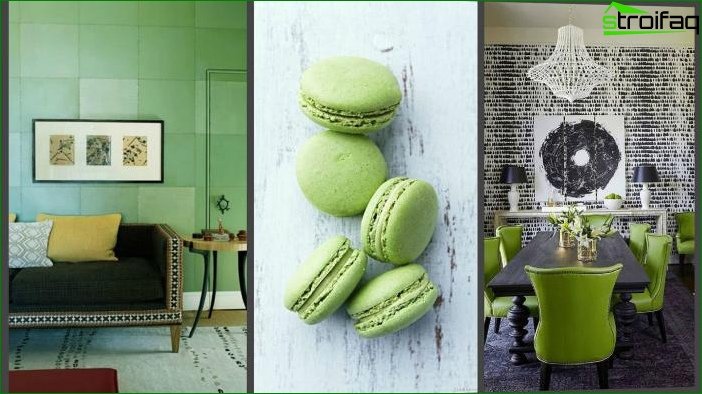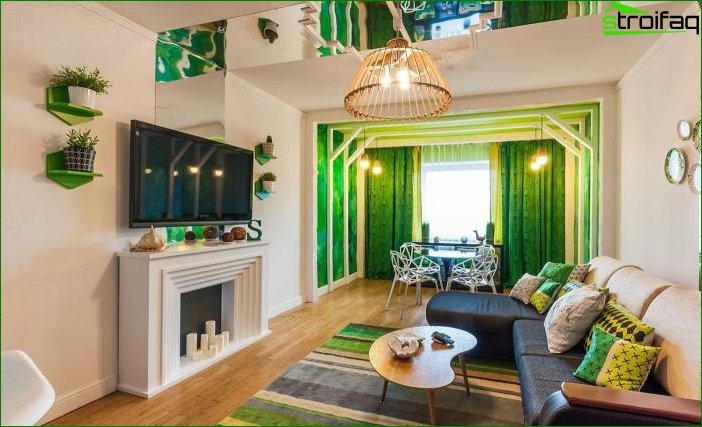 You are not ecstatic about green, but want to stay in the trend?
Pay attention to other trendy colors of this season.
The trendy shades of 2017 were also named:
Riverside (coastal strip)
Airy Blue (sky blue)
Sharkskin (shark skin)
Aurora Red (bright red)
Warm Taupe (warm gray-brown)
Dusty Cedar (Pink Cedar)
Lush Meadow (lush meadow)
Spicy Mustard (spicy mustard)
Potter's Clay
Bodacious (purple-violet)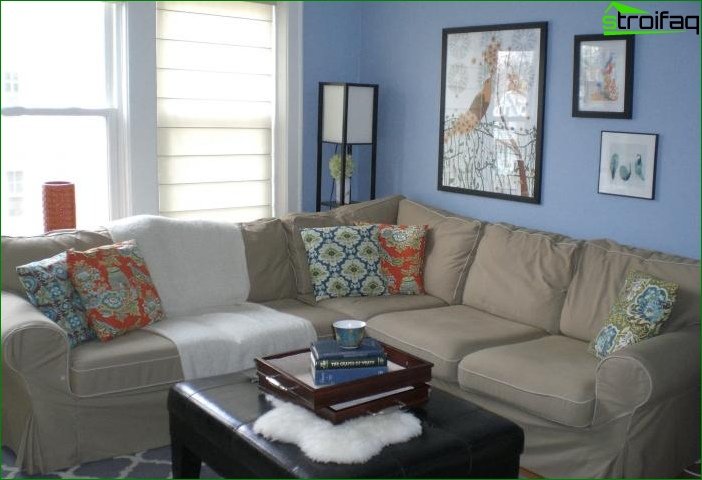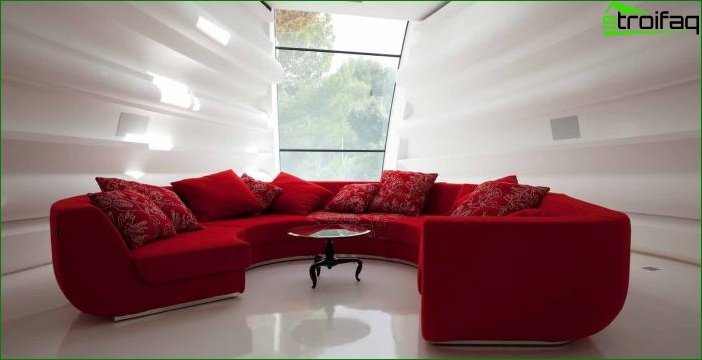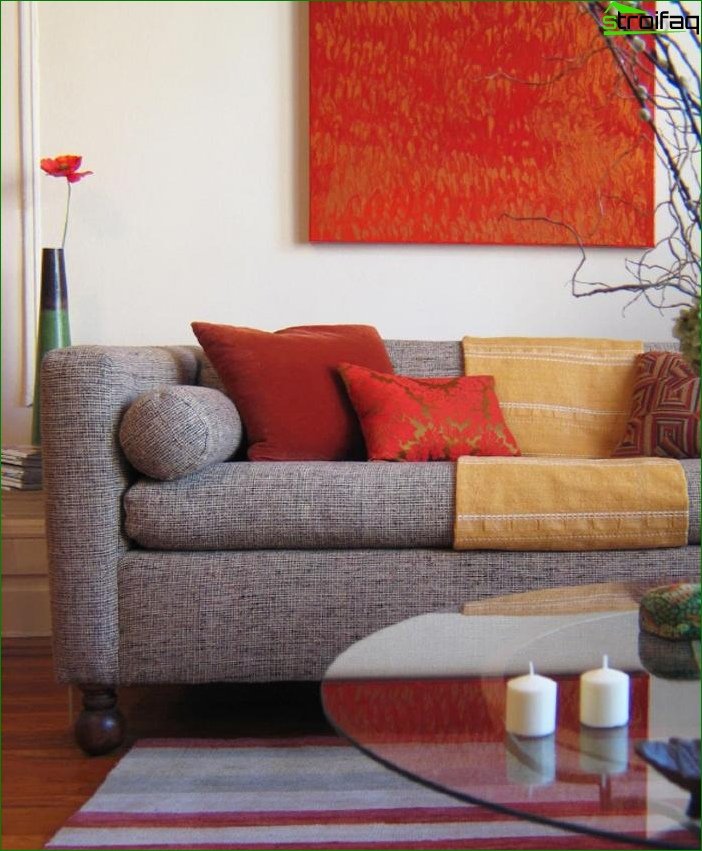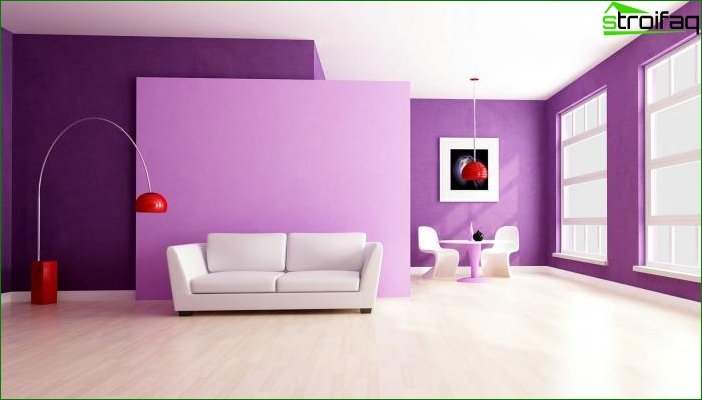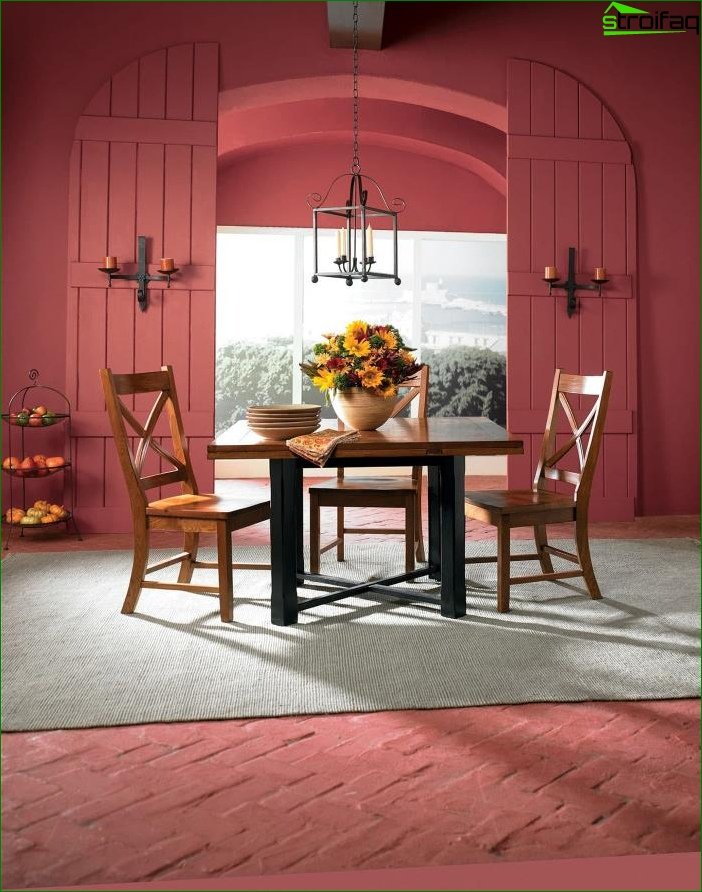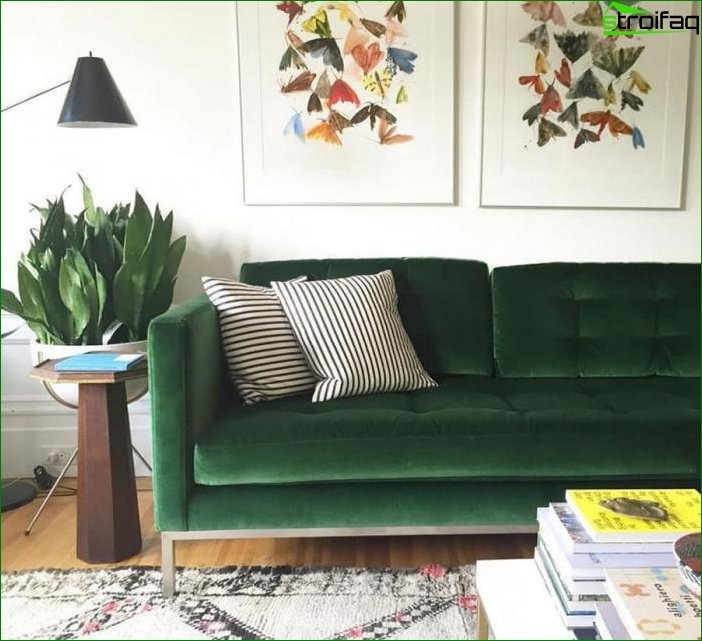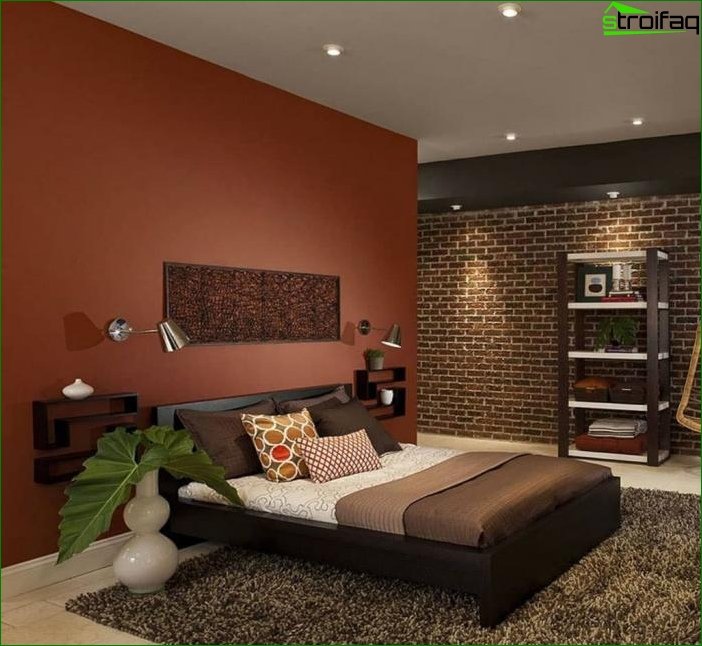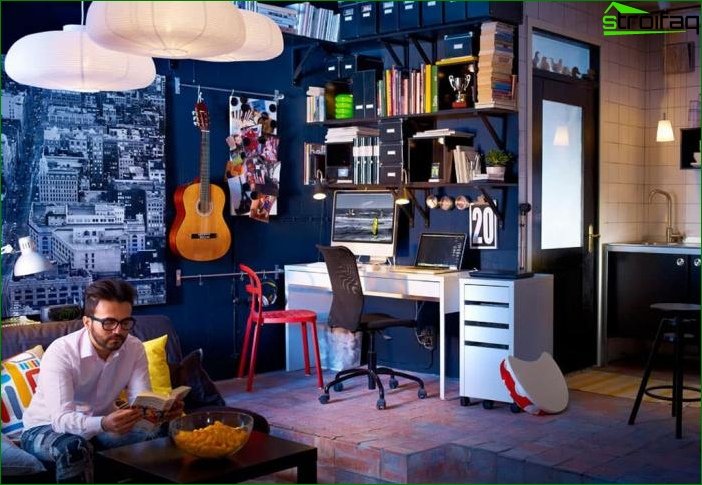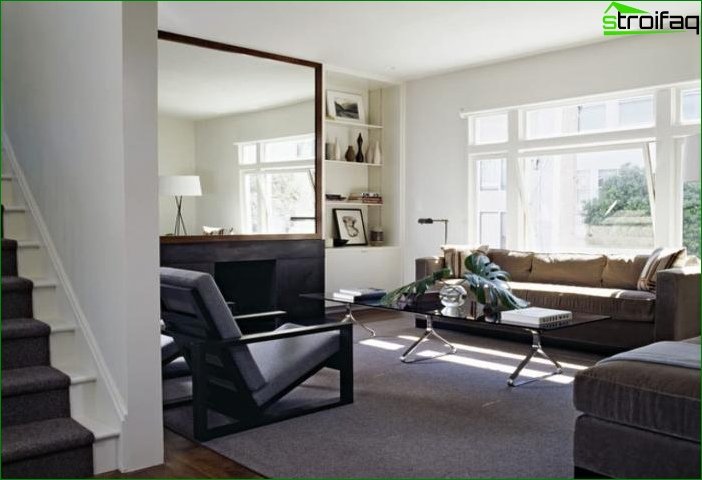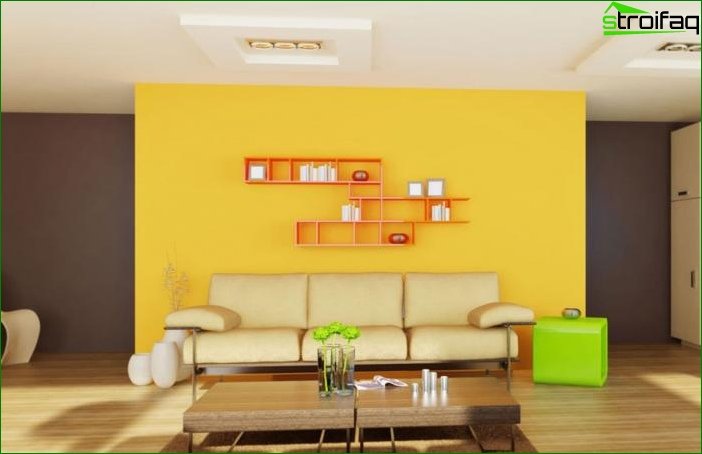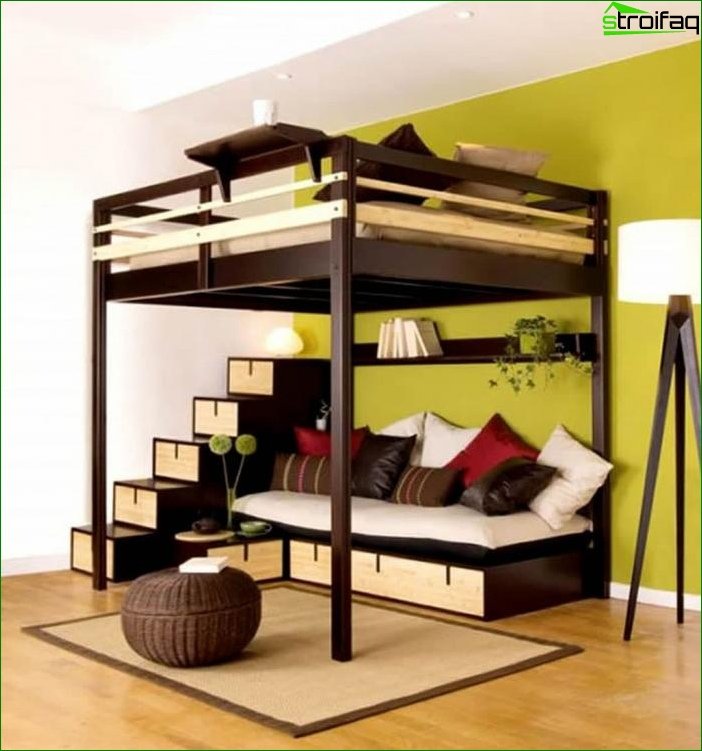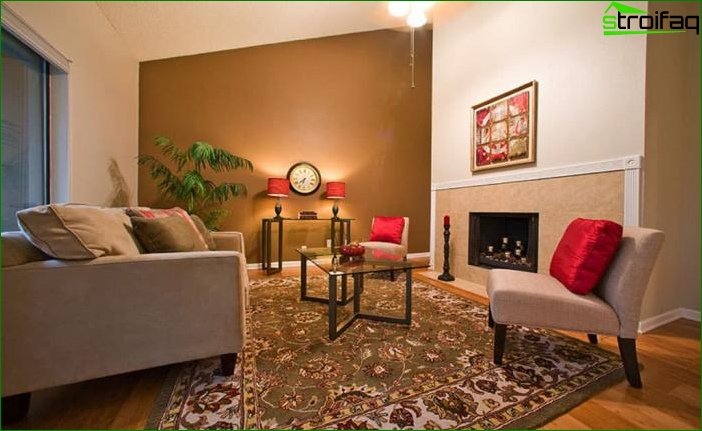 Like some of you, not all domestic designers took the new color of the year unequivocally.
For some, Greenery is too bold toUse it in the interior as the main, so they recommend refreshing the room with herbaceous-green textiles or small accessories made of glass or ceramics.
Interior in beige tones
Interior in beige tones is one of the most versatile options for decorating a dwelling.
The shades of beige are pleasing to the eye, they are not brandy and create an atmosphere of coziness.
Trendy shades of beige this year will be:
Warm Taupe (warm gray-brown)
Spicy Mustard (spicy mustard)
But if you like more saturated colors - use the terracotta apartment to create an interior design.
The undoubted advantage of the interior in beigeColor is that you can easily refresh it with accessories of fashionable colors. Beige is perfectly combined with both grassy-green, and with deep blue, airy blue, meadow greens and other trendy colors from the TOP-10 of 2017.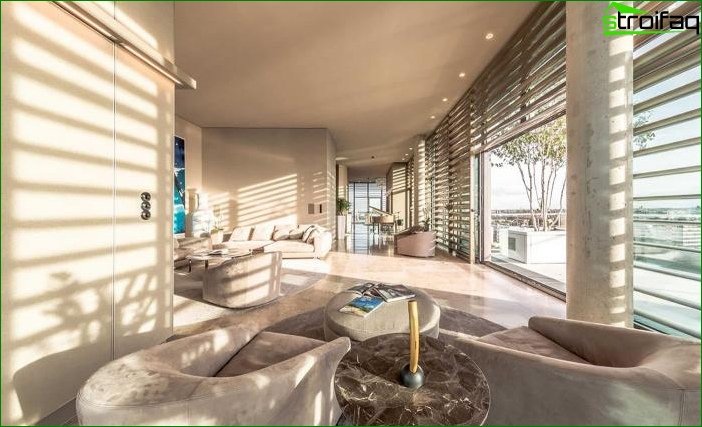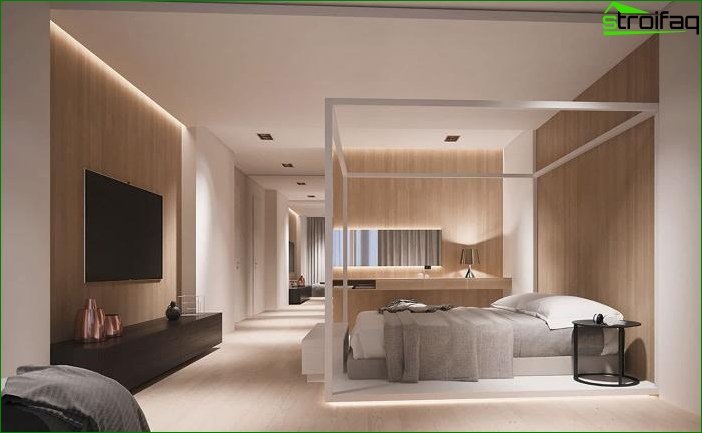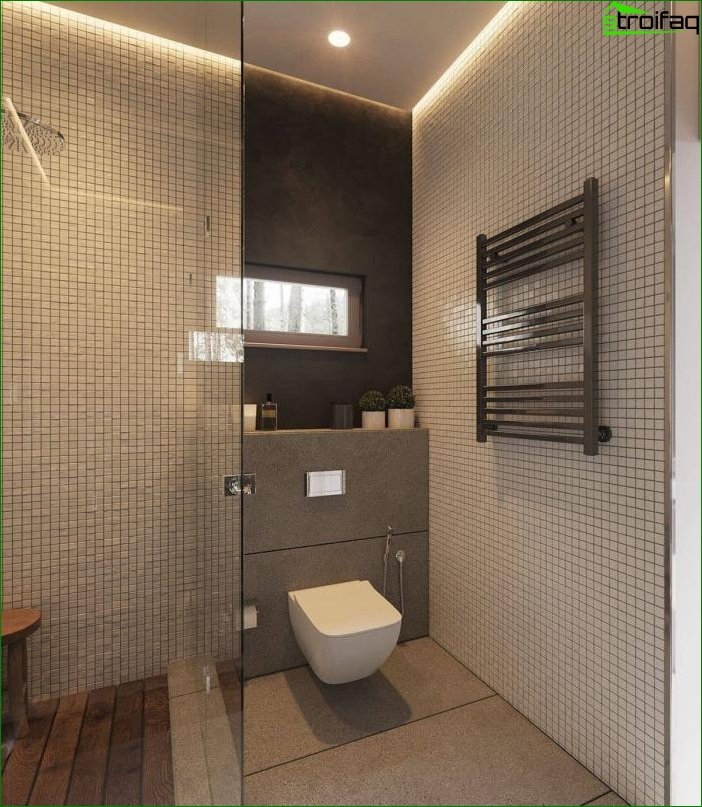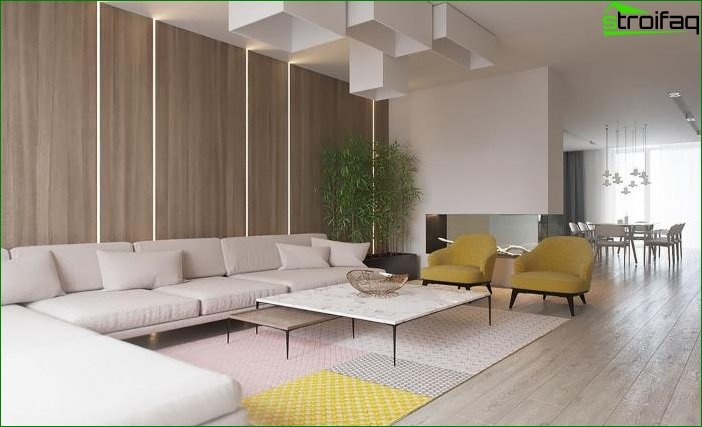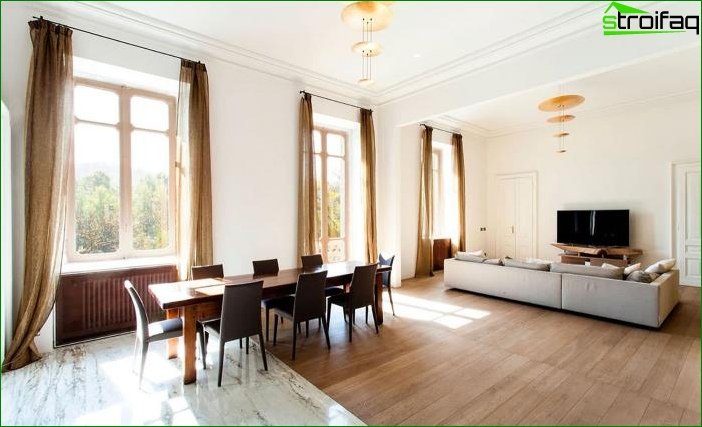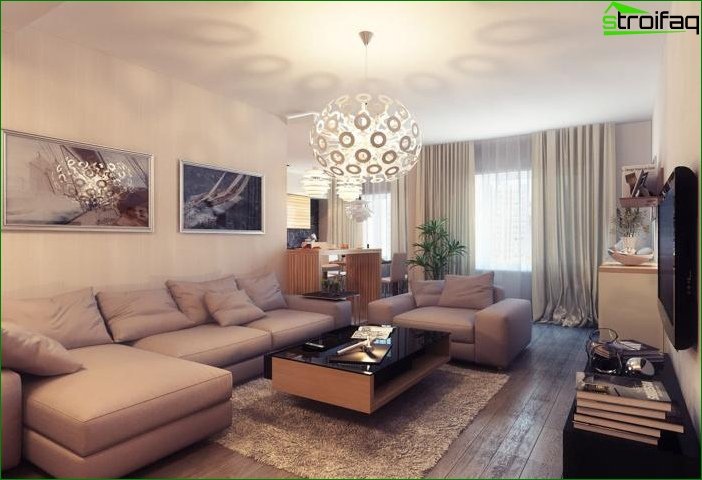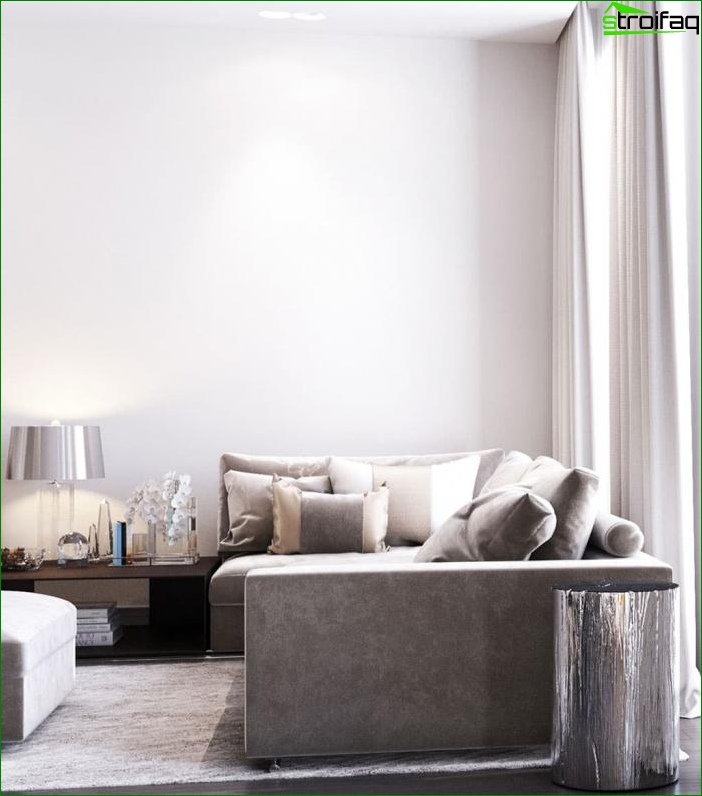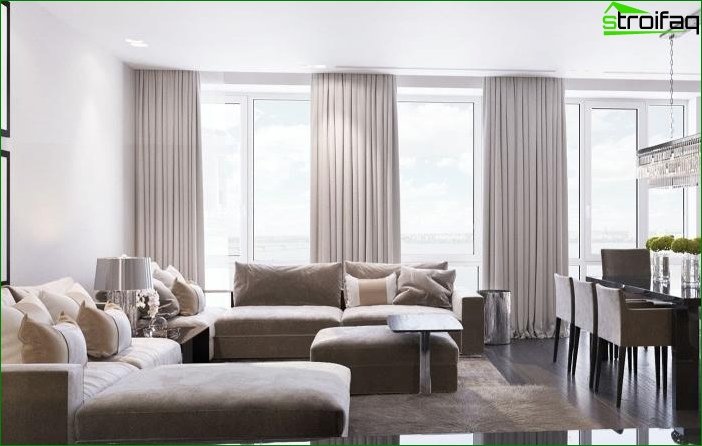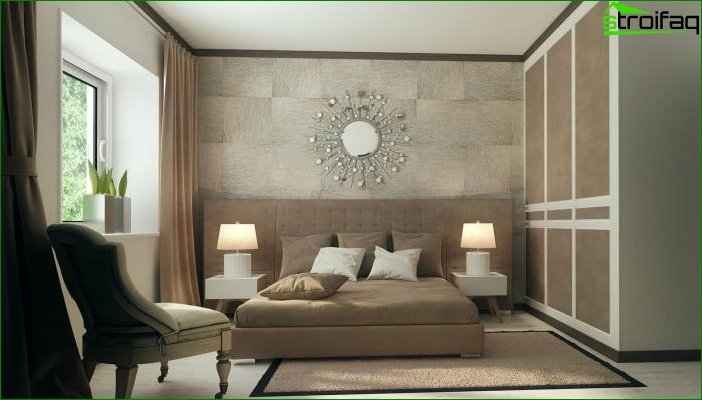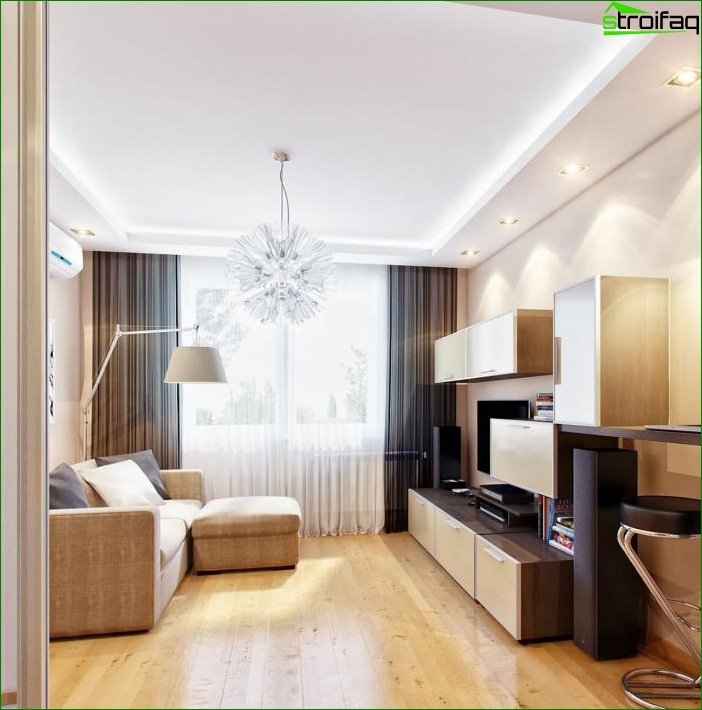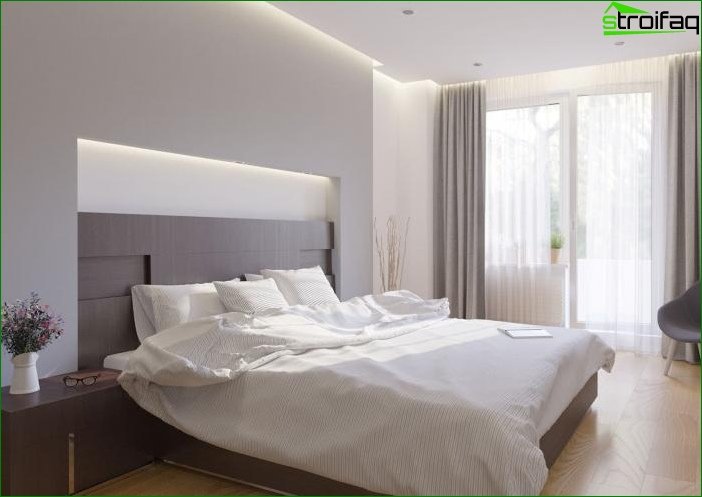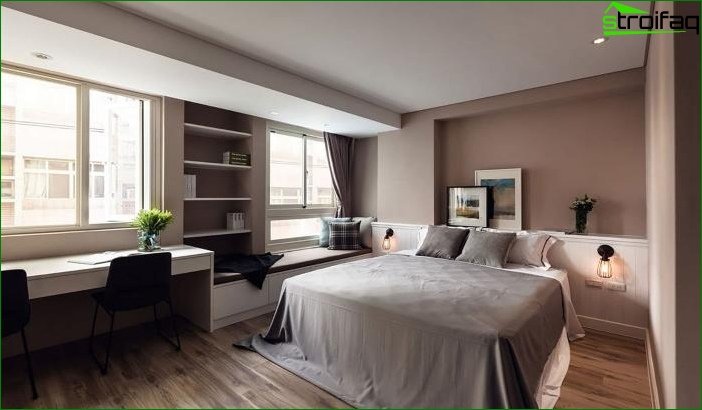 Nice apartment, is not it?
And my life is like a zebra: a strip of white, a strip of black
Black and white palette - a more bold, but no less versatile solution for modern interior design.
Choose these two colors for your apartment - and you will emphasize your status and uncompromising sense of style.
Dynamic black and white interior can beSmooth smooth lines and blurred silhouettes. And in combination with the trend shade of Sharkskin (shark skin), the interior will acquire an interesting depth and texture.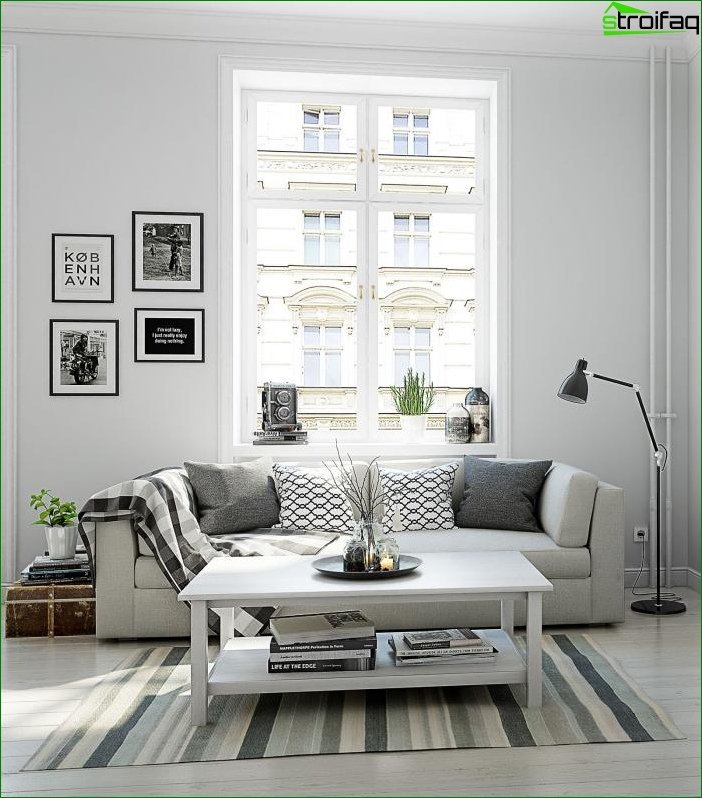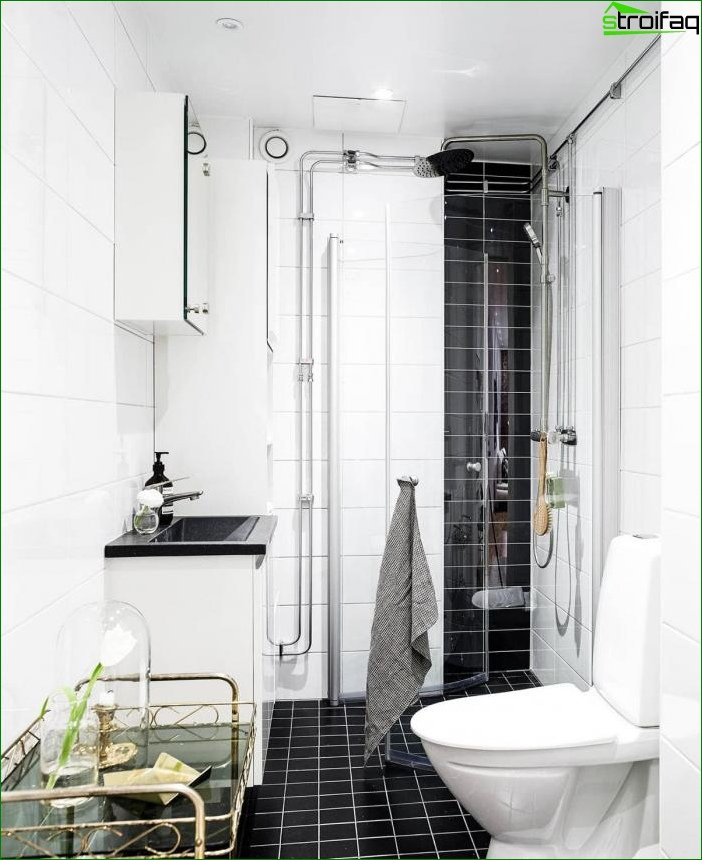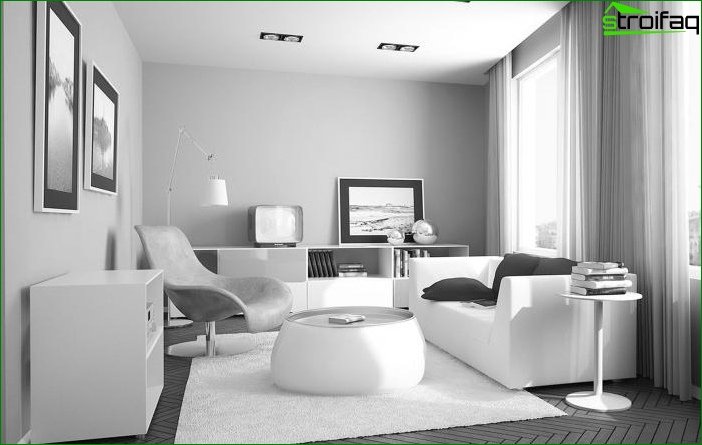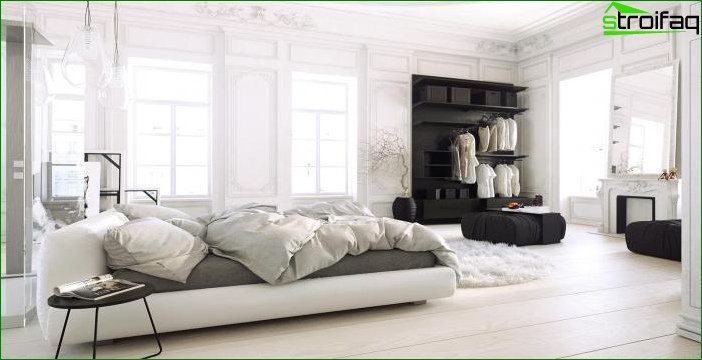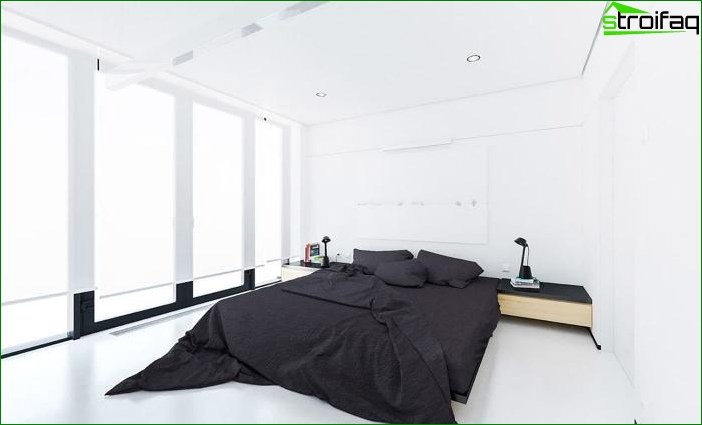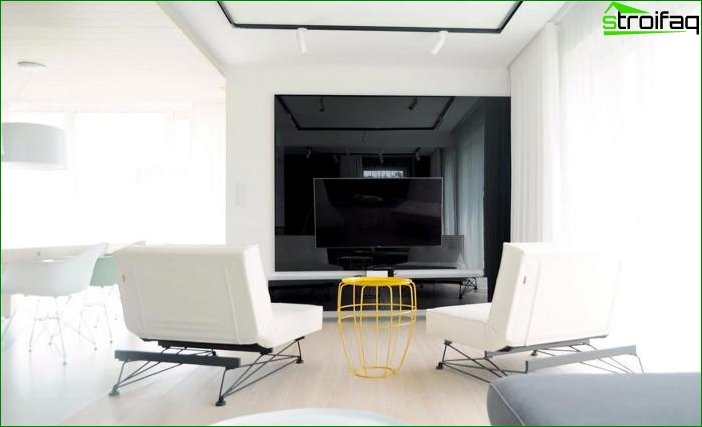 50 shades of Grey
One of the popular colors for residential decorationThe premises are gray. Use shades of gray as an alternative to the beige color, if the windows of your apartment go to the sunny side - they visually "cool" the room.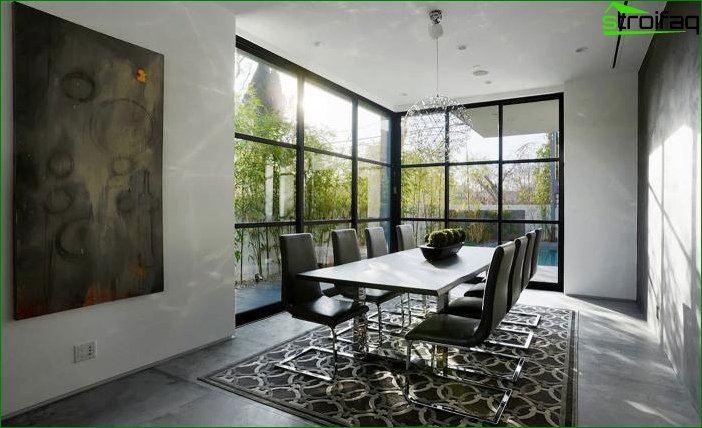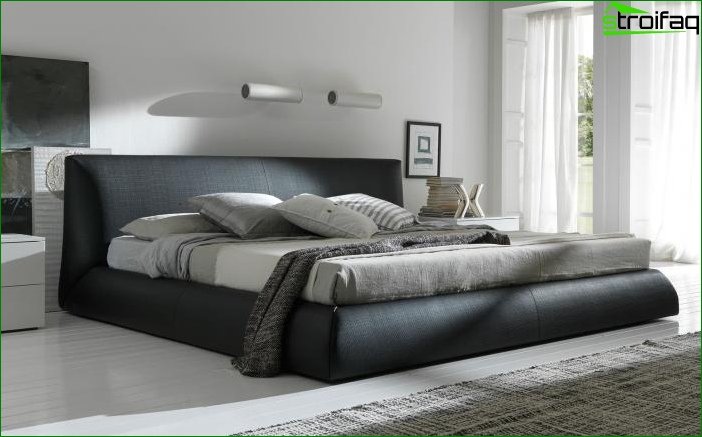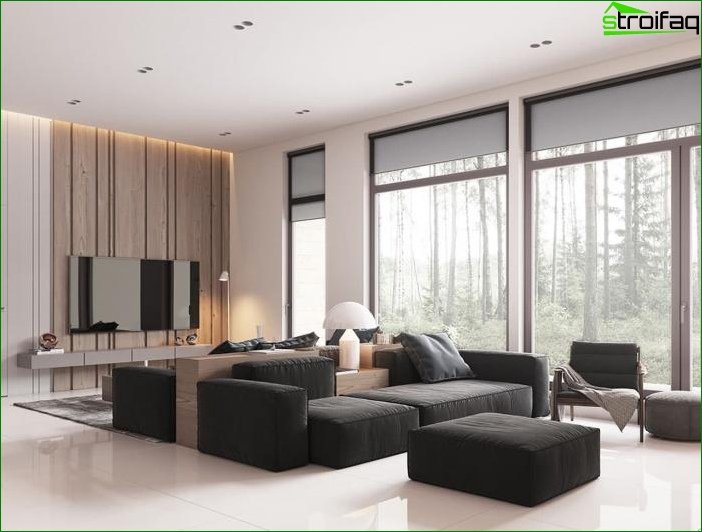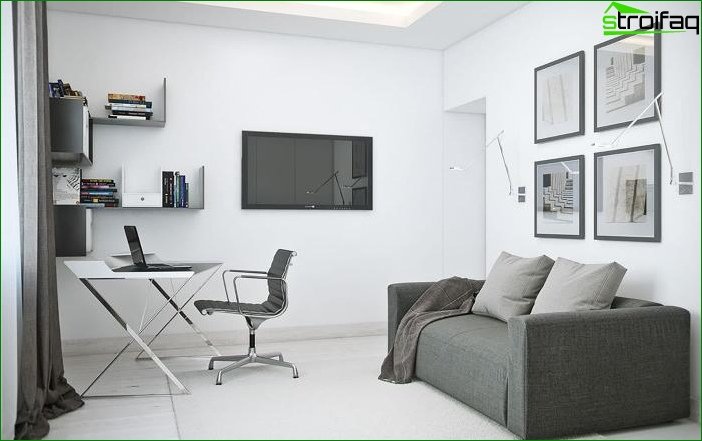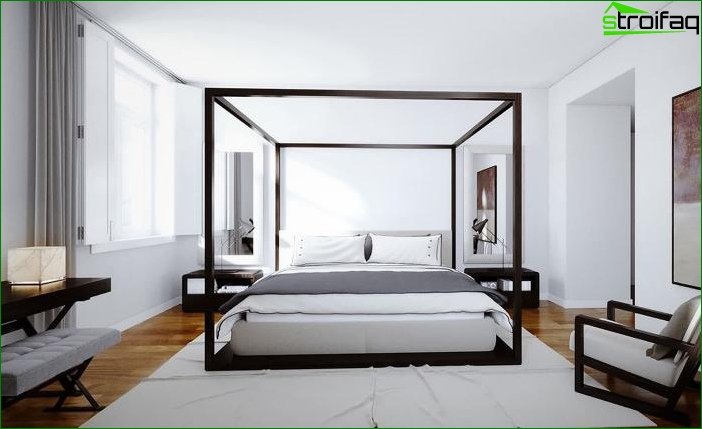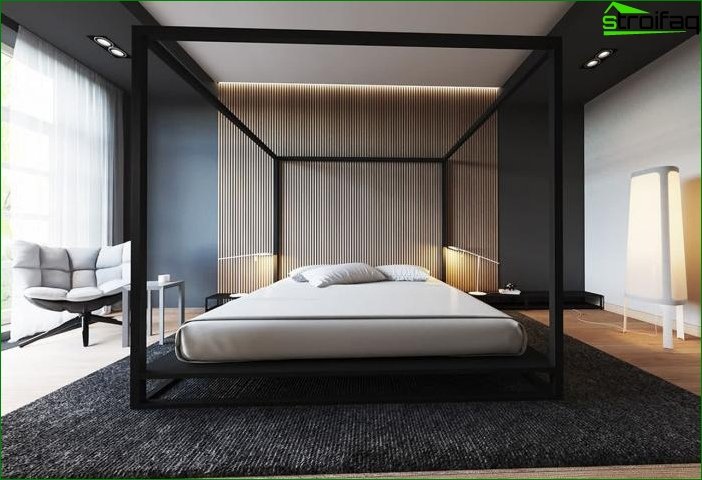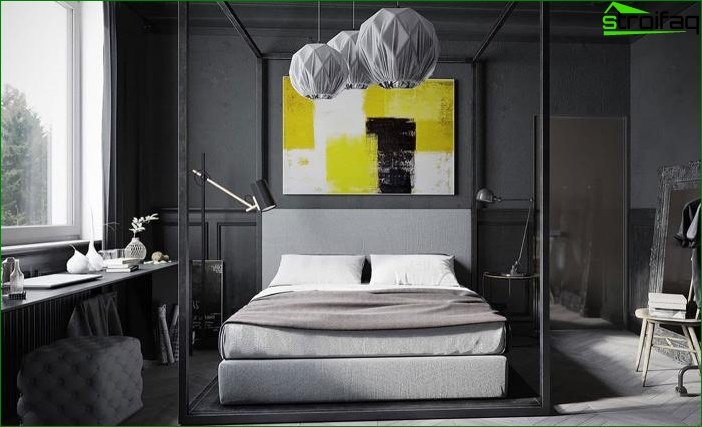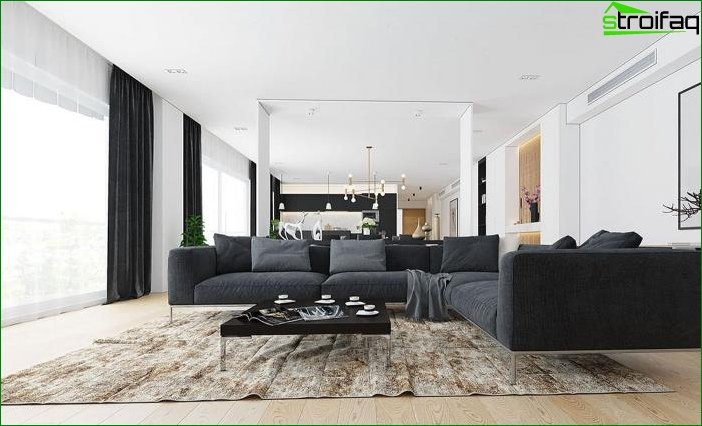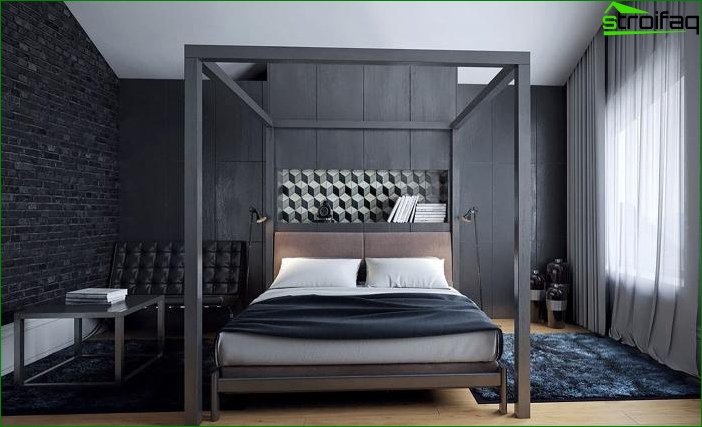 Life is like chocolate
Brown in the interior - the color of naturalness and naturalness. After all, what will look more natural than a real tree? But you can choose the tone that would suit your interior exactly in your interior, and even more so combine it with other colors. It is better to use brown for individual decorative elements.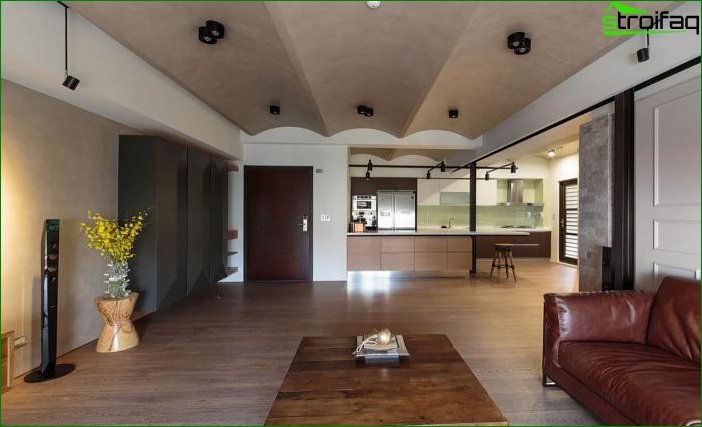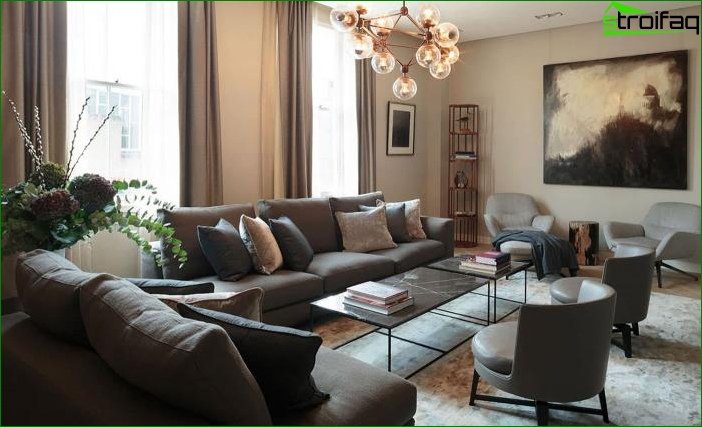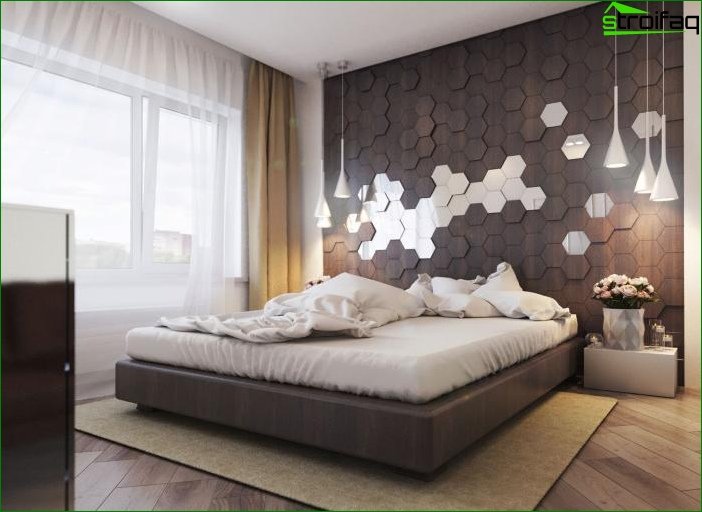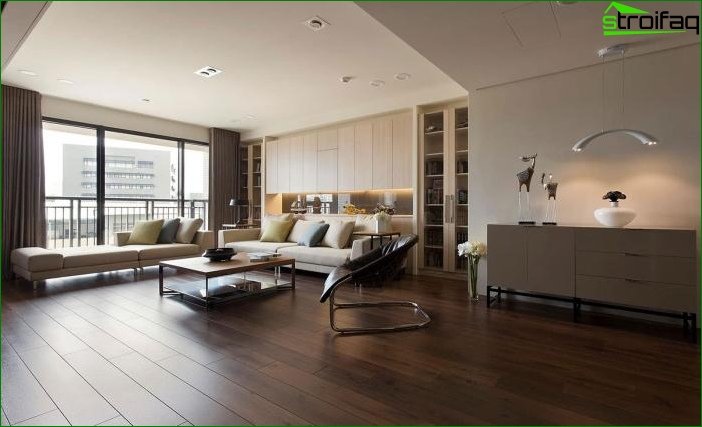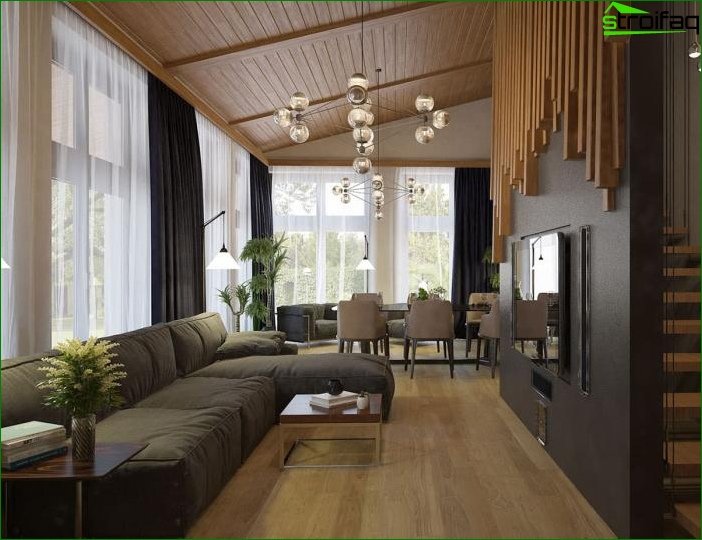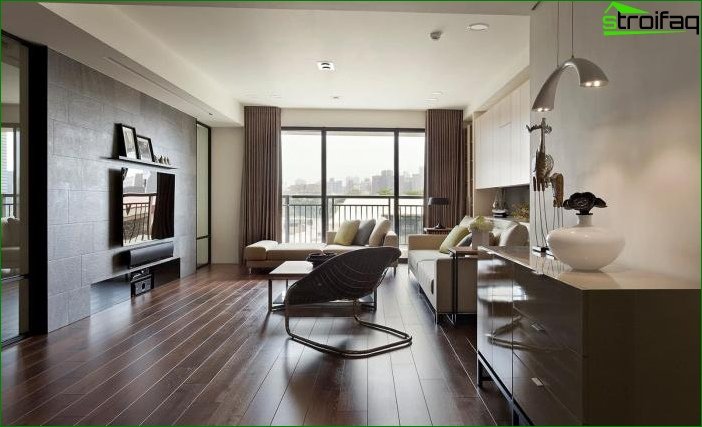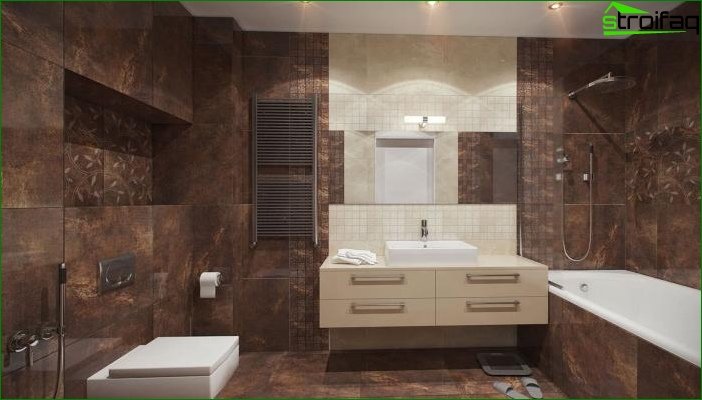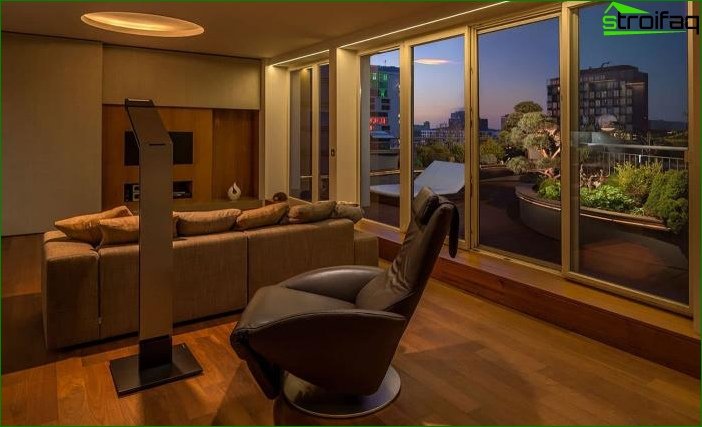 Unlimited white color
Creating an interior apartment in absolute whiteColor was a fashion trend in 2016. Today, designers from this trend go. Nevertheless, in the white interior there is an undeniable charm - you can easily diversify it yourself with stylish accessories after the apartment has been renovated: white is combined with everything!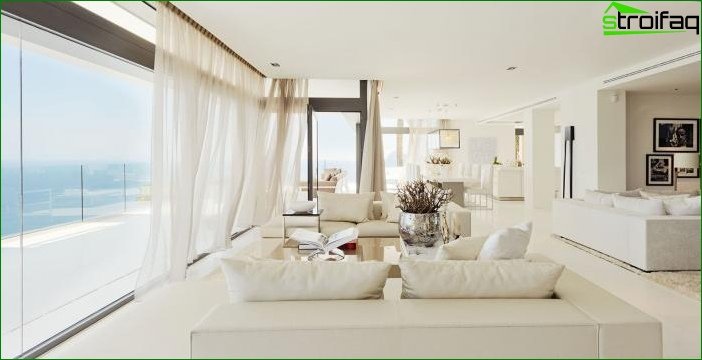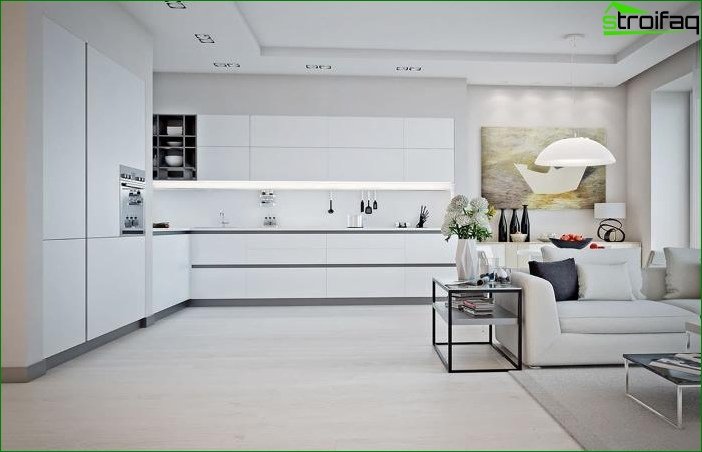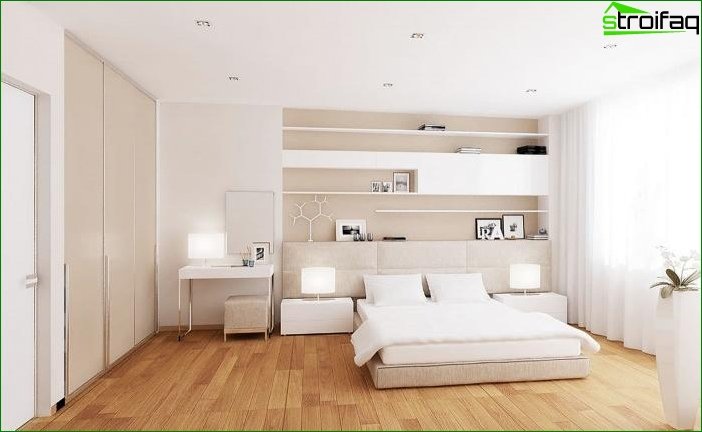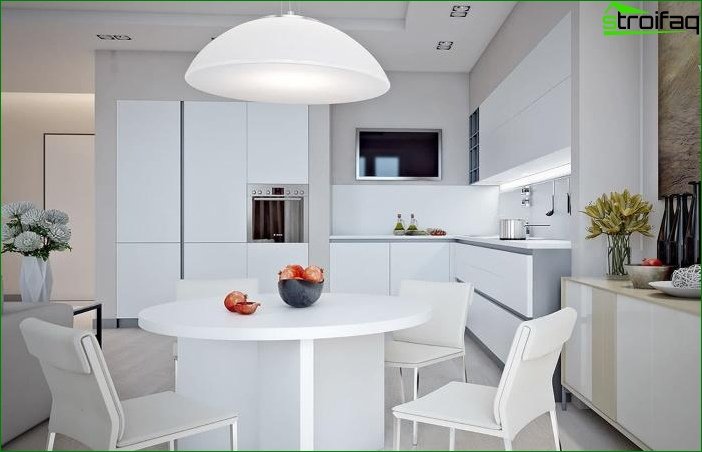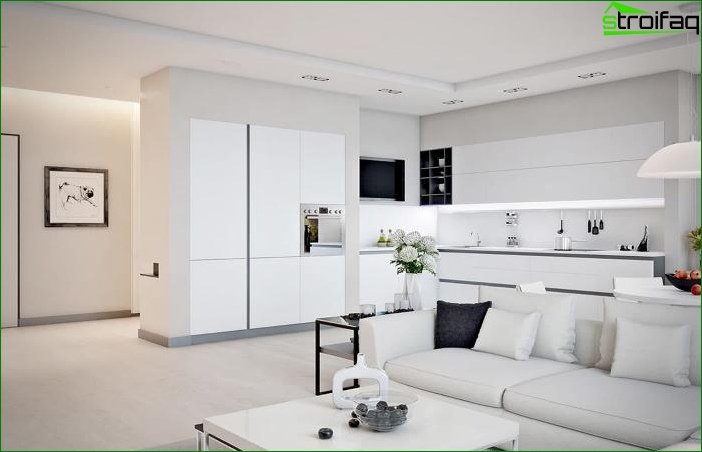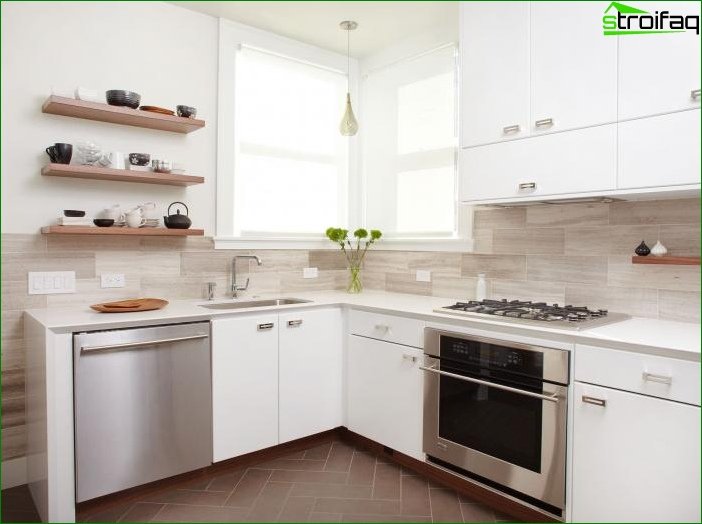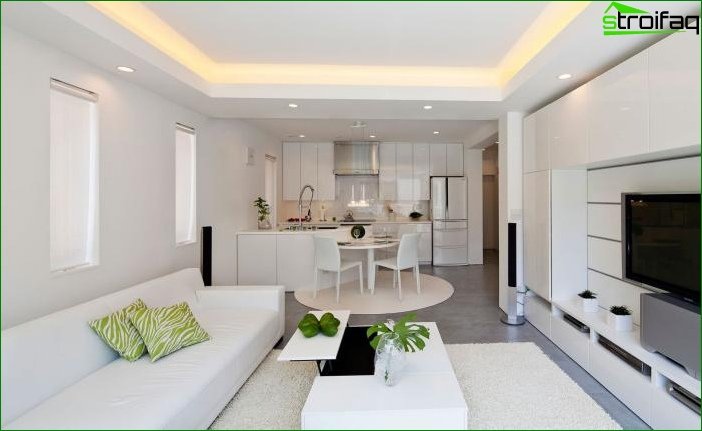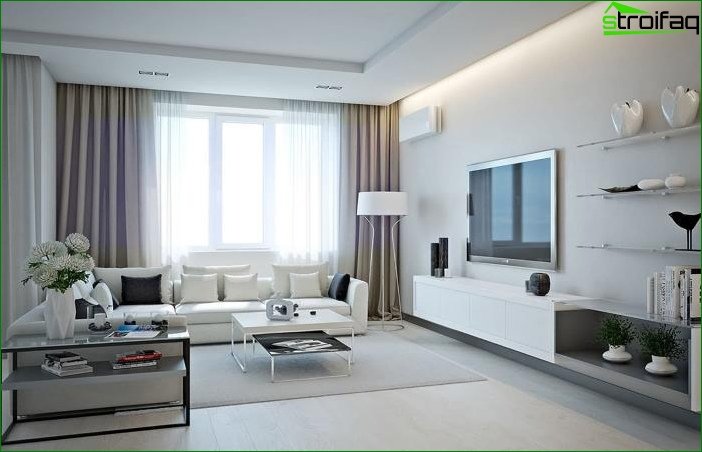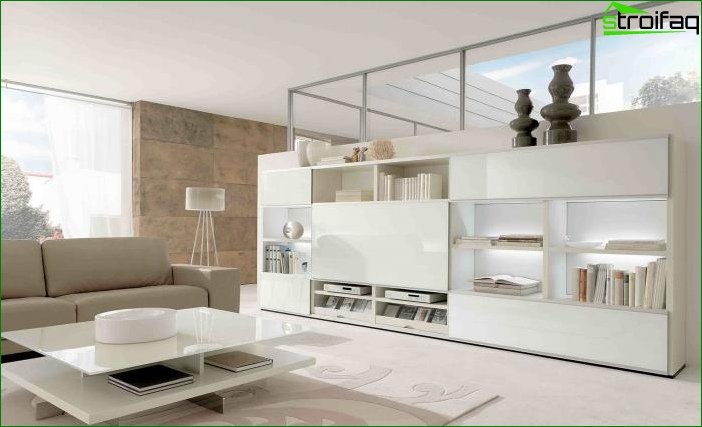 Read also: Interior of the living room of 2017 - photo of novelties and modern ideas.
Main trends of 2017
Tendencies of textures in the interior
Everything should be touching: in 2017 designers prefer interesting and unusual textures
After the general fashion on ultra-smooth surfaces and absolute minimalism in everything, in 2017 designers decided to radically change their approach to the design of modern interiors.
Make your house stylish and fashionable with the help ofVarious textured materials. For the decoration of the walls, use a cork or masonry of unbaked bricks. For upholstery upholstered furniture is perfect for draped velvet. A huge popularity among designers this season is enjoyed by "knitted" puffs.
"People are interested in touching and interacting with the outside world. That's why the showrooms are so popular, in which the product can not only be seen, but also touched. "

Creative director and trend manager Carpenter + Company
Patti Carpenter
An ideal example of trendy extravaganceCan be considered the Red Room in the house of the main hero of the sensational film "50 shades of gray" by Christian Gray. The walls of this room are not just red, they are literally upholstered in velvet! Did the creators of the film know in 2015 that this combination will soon become a fashion trend or the film itself had such a strong influence on the fashion trends in the interior world - remains a mystery. We can only enjoy the stunning design of the Red Room and ... borrow ideas.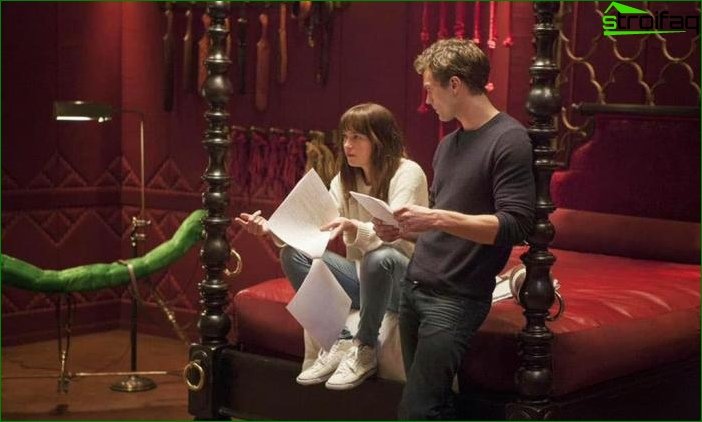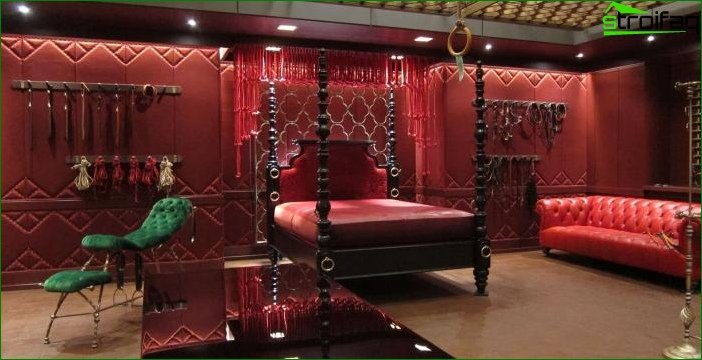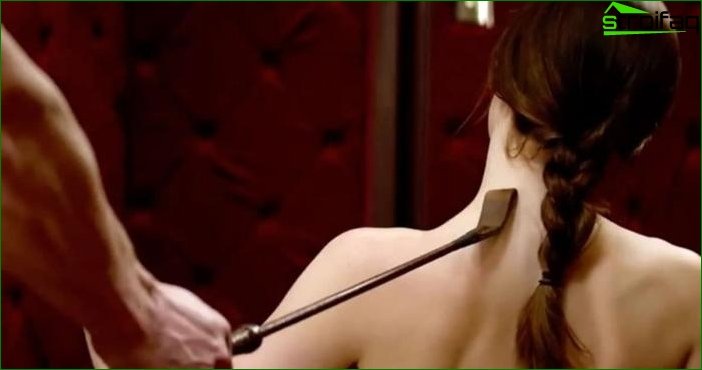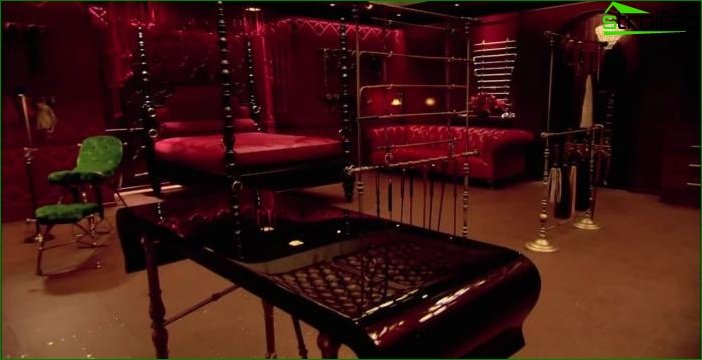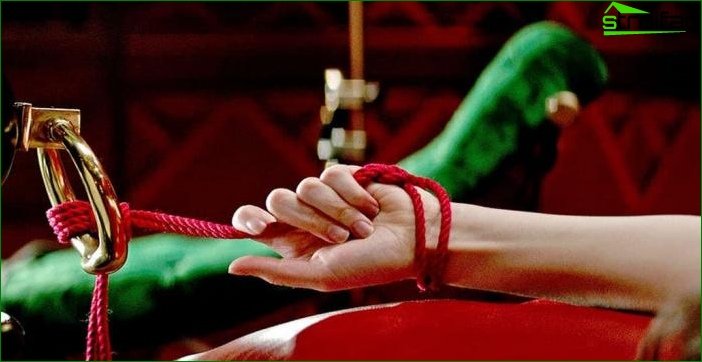 Trends in materials for apartment repairs
Eco-substitutes win!
Natural materials are not fullyCorrespond to the concept of unity with nature! The more we surround ourselves with them in everyday life, the more we destroy nature. Use during the repair alternative materials that do not outwardly differ from natural ones, but have greater strength and durability: eco-leather instead of natural, porcelain stoneware instead of marble, etc.
Minimum processing - maximum style
You are not ready to give up natural materials in favor of their synthetic analogues? And still want to stay on the wave of style?
Use in the design of your home minimally processed textures. Everything should look like it was created by nature itself.
2017: the time to collect stones
Irrespective of whether artificial or natural- The stone is clearly the favorite of this season! Tables filigreely carved from a single piece of marble, stone seats of stools and even chairs made of granite - you are sure to find something that will not leave you indifferent to the stone!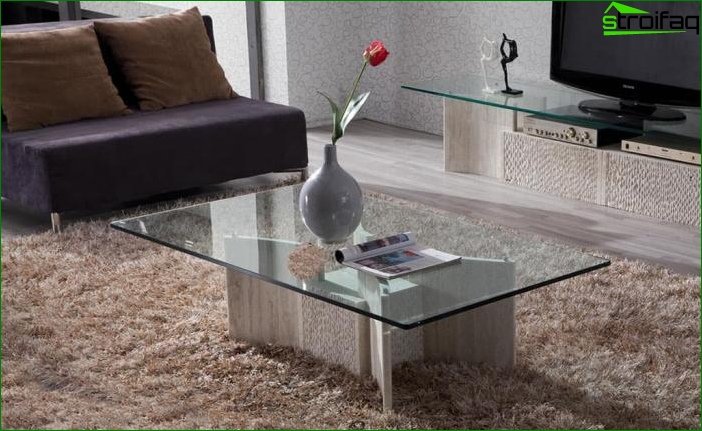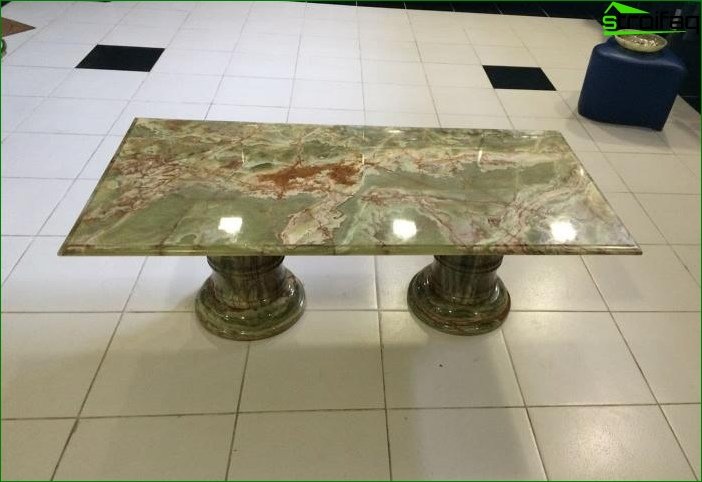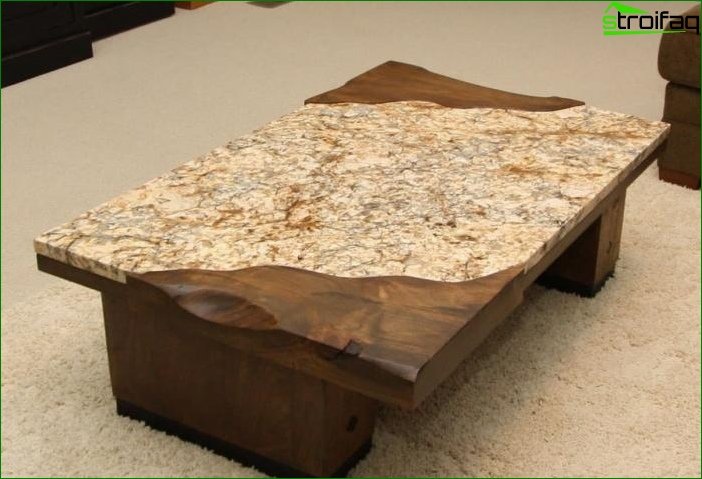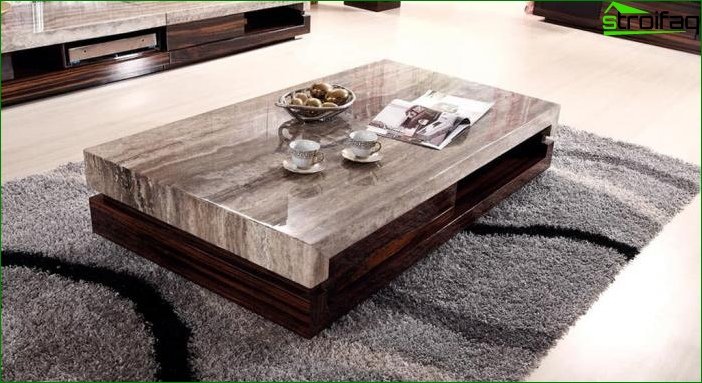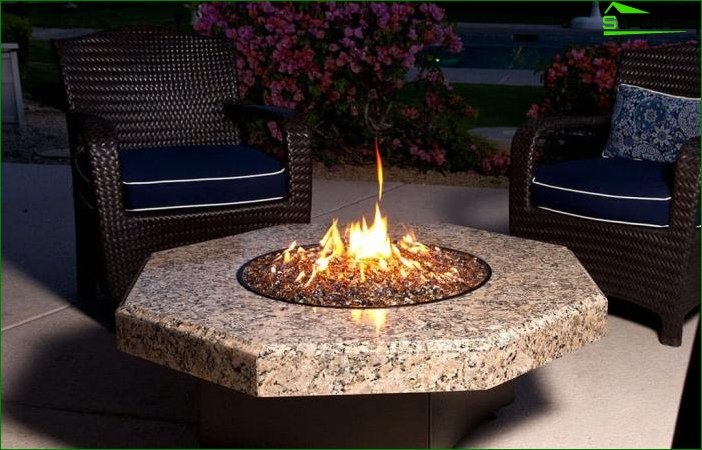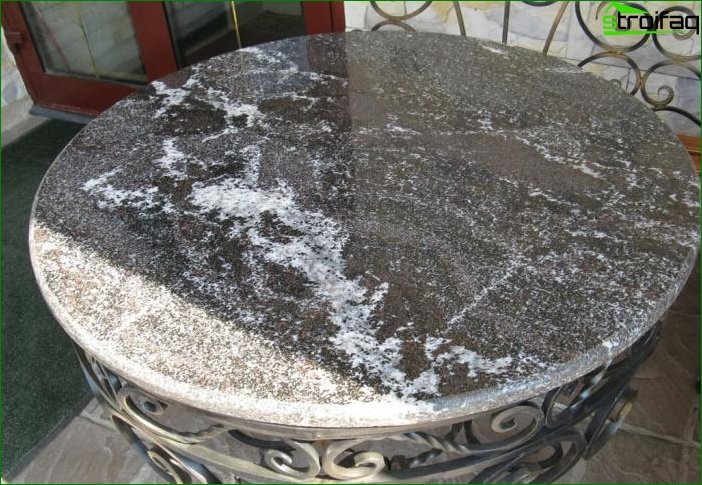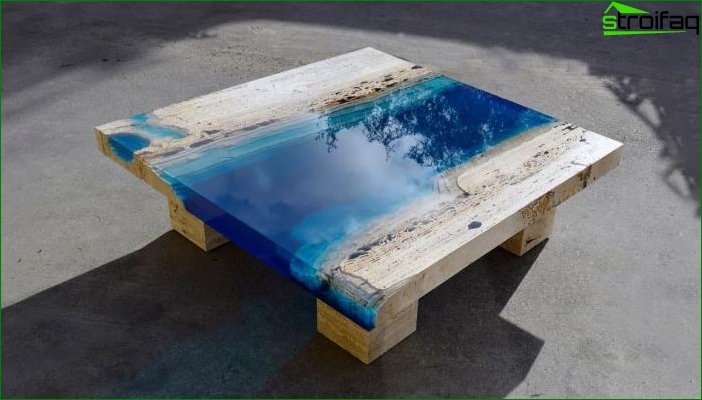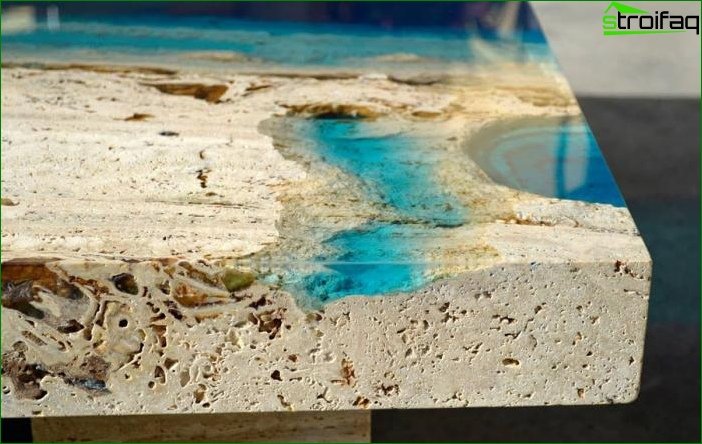 Trends in accessories
Homemade crafts are now out of fashion
The direction of DIY (Do It Yourself) literally "do it yourself" this season will lose its relevance.
Want your house to be designed in accordance withWith the freshest fashion trends? Give up homemade lamps, pillows, candlesticks and other trinkets. Instead, give preference to elegant accessories from the masters of their craft - from glass, porcelain, wrought iron.
Fashion trend in interior design in 2017 - is the details in which the taste and masterly professionalism of the master is felt.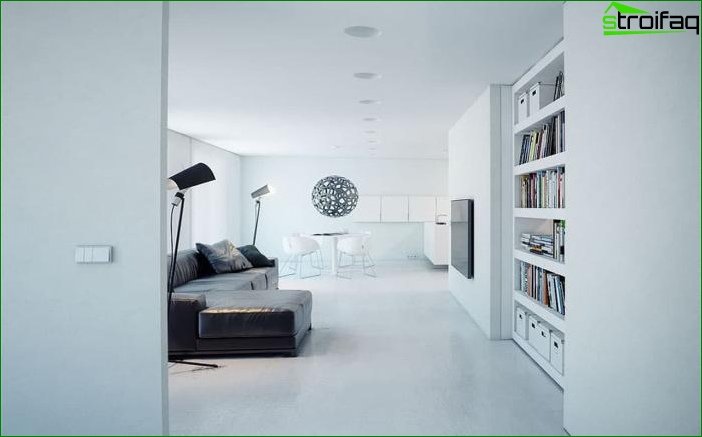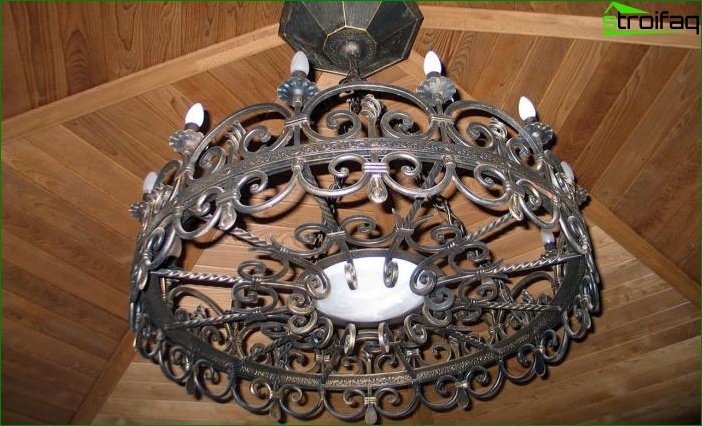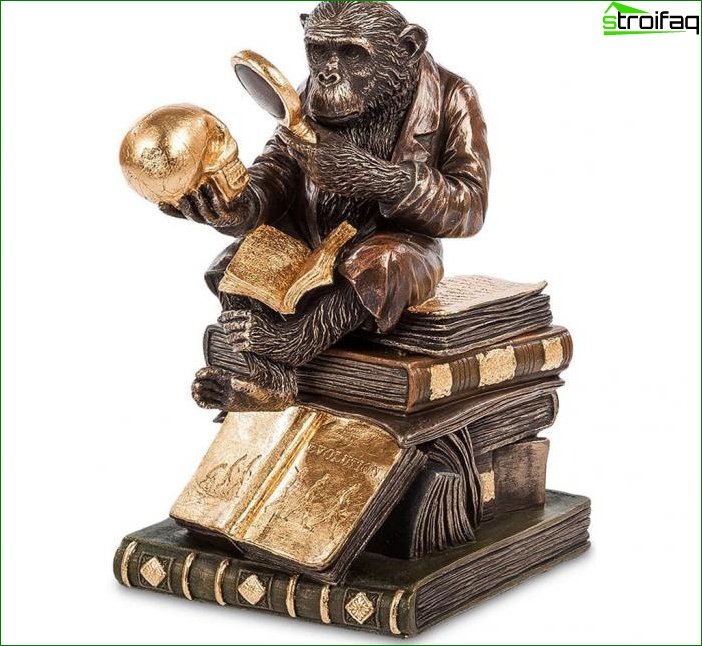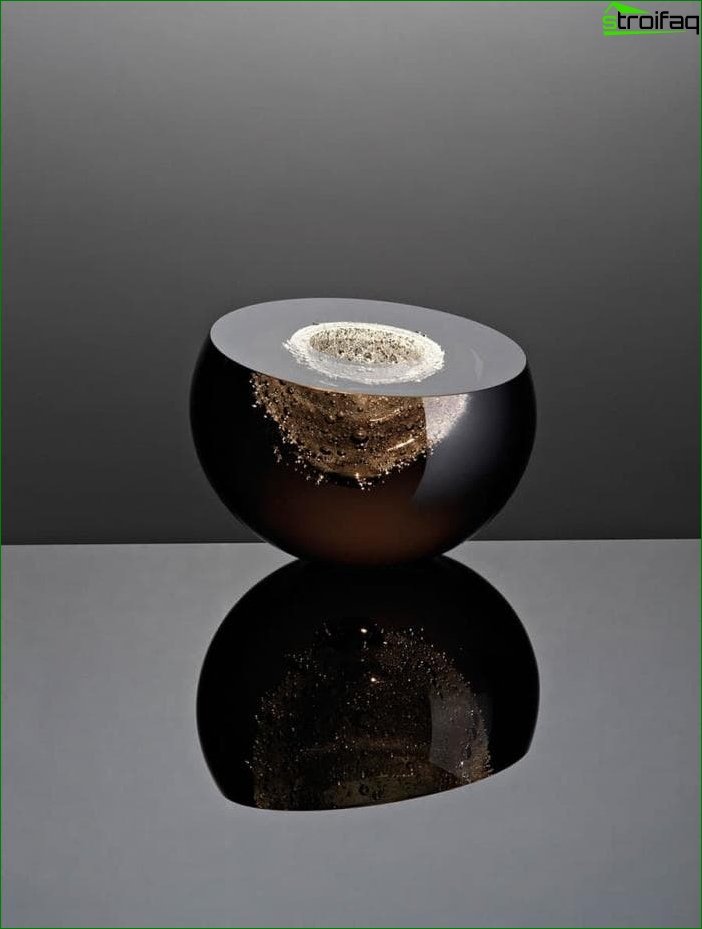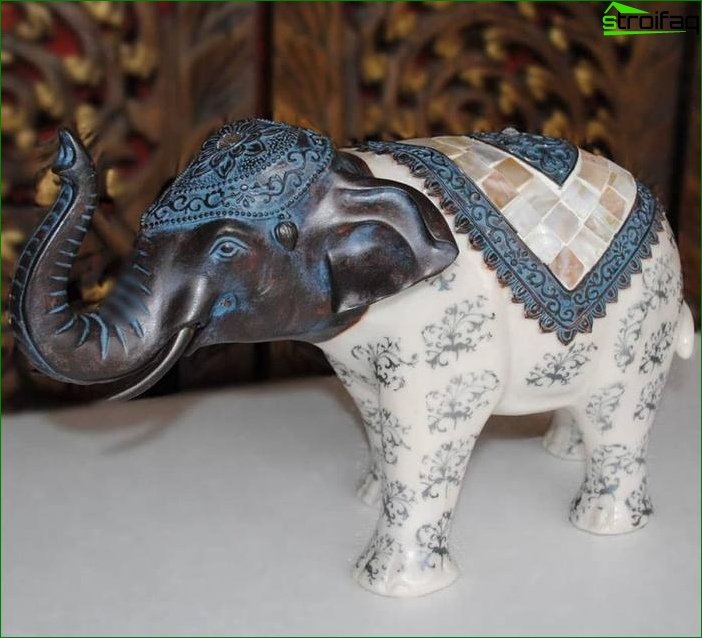 Houseplants have become part of the fashion interior
Surely many of you have indoor plants at home. So now it is not just a hobby, but a fashionable trend of interior design!
According to the landscape designer VyacheslavThis year's trending indoor plants will be a variety of ferns, orchids and predator plants. It also remains relevant to create a corner of the living jungle of bamboo.
Here is a photo of the successful design of indoor plants in the interior.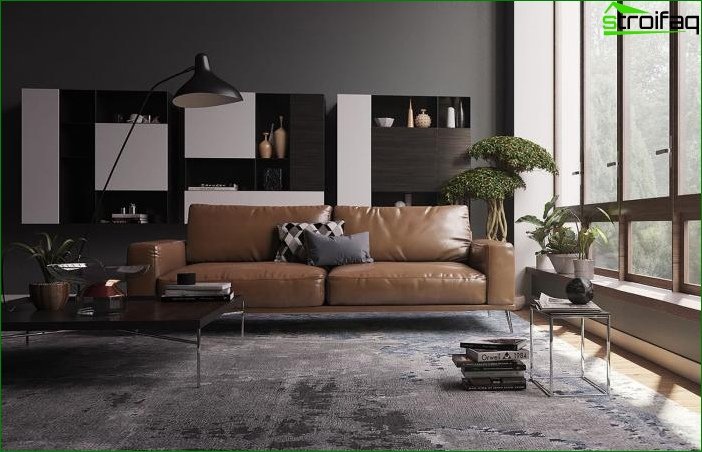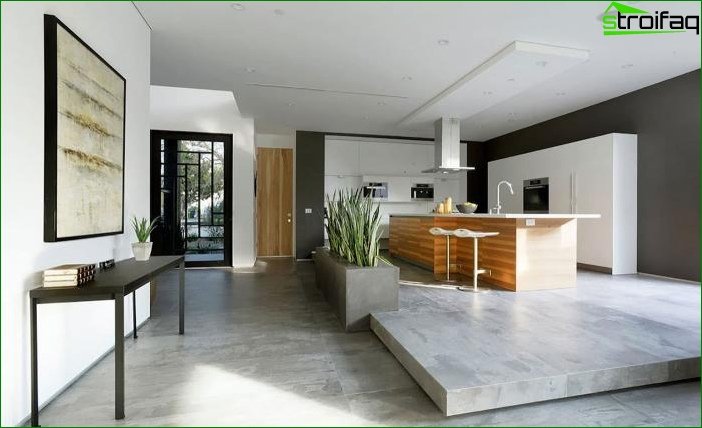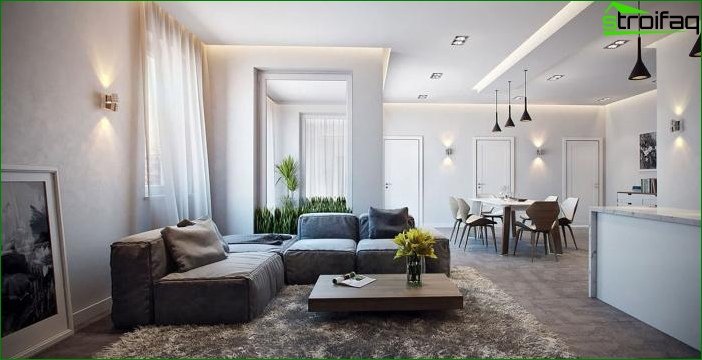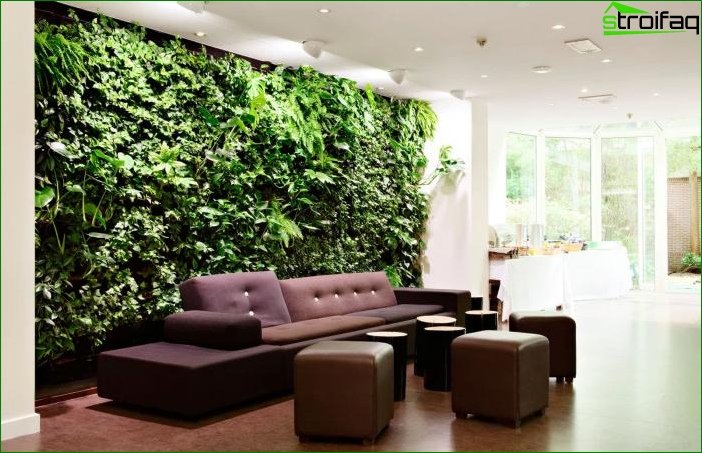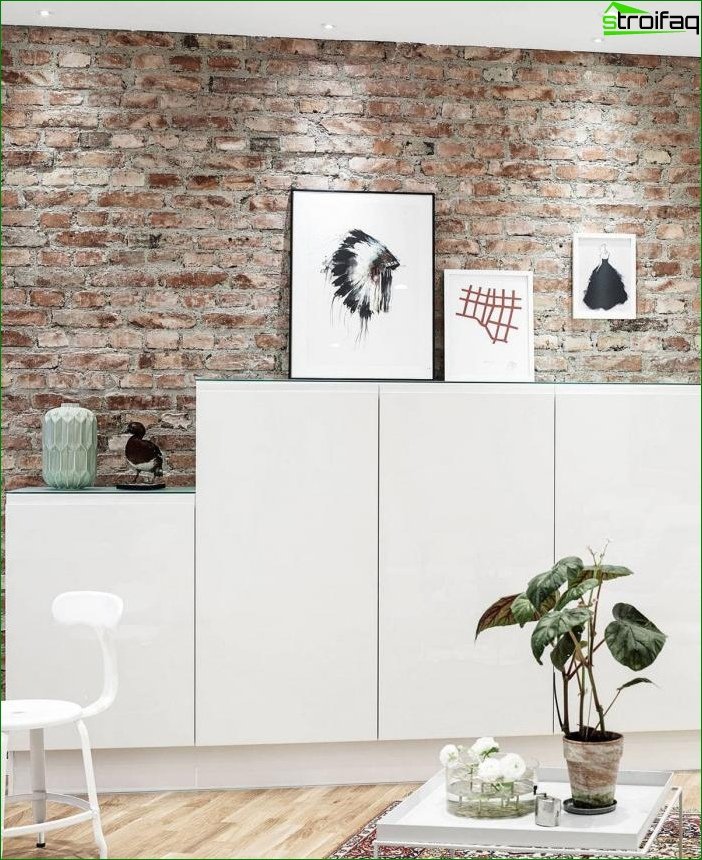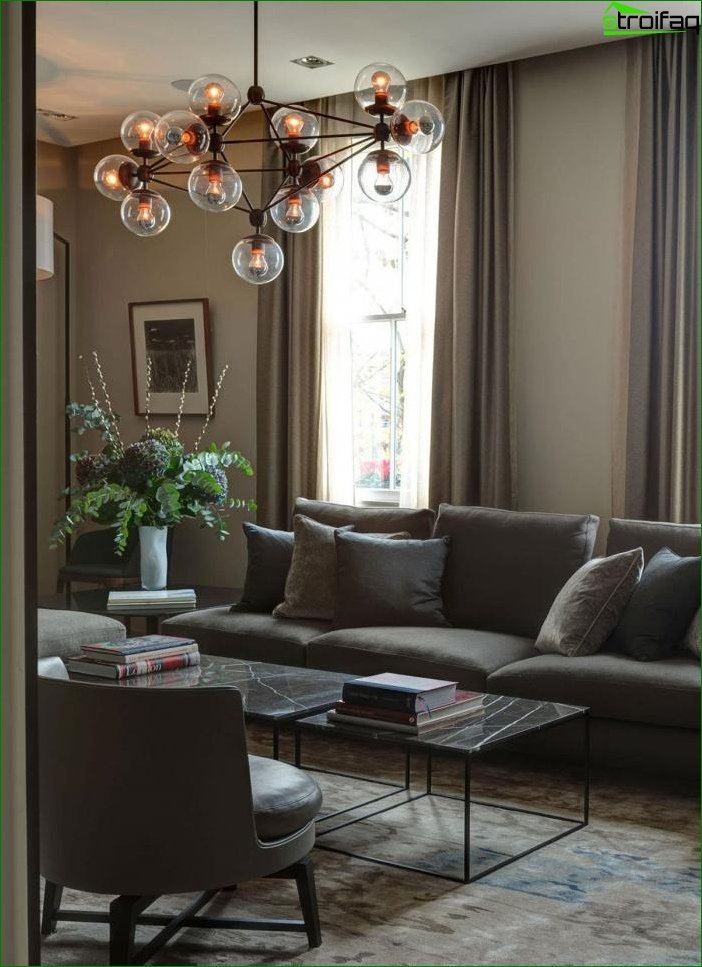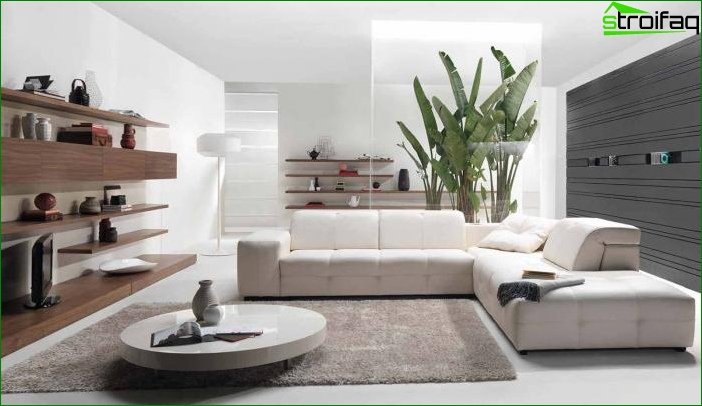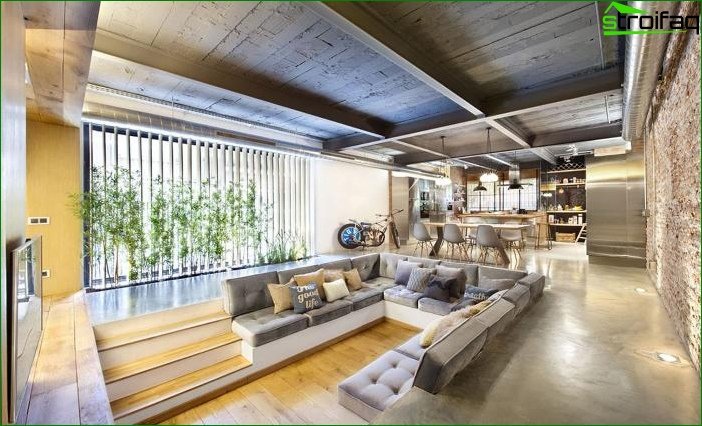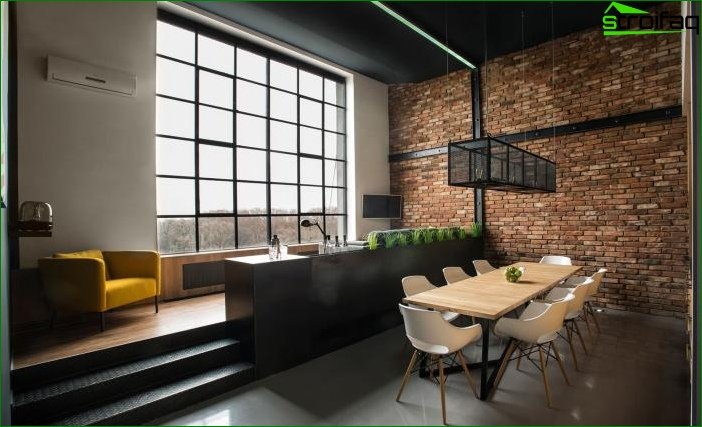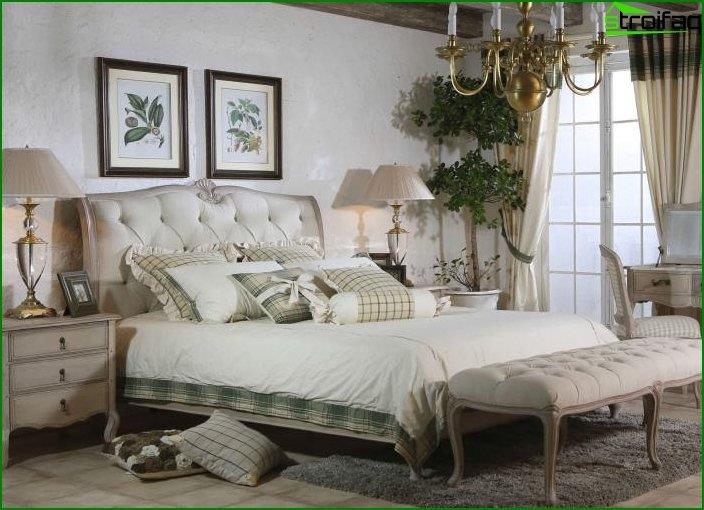 Create your own personal looking glass
Undeniably the stunning trend of 2017 wasUse of mirror designers. In contrast to all previous seasons, it is not about the usual hanging of mirrors where it is functionally necessary (for example, in the bathroom interior), but about creating entire mirror installations or wall panels. Multi-mirror is not just beautiful: by hanging mirrors on the wall you visually expand the space and make the room a little lighter.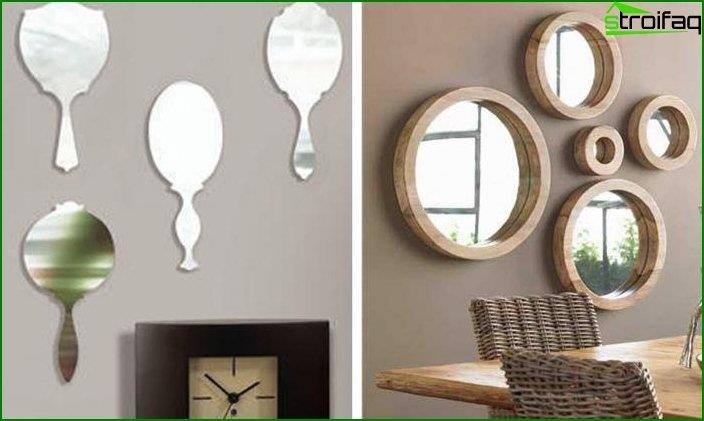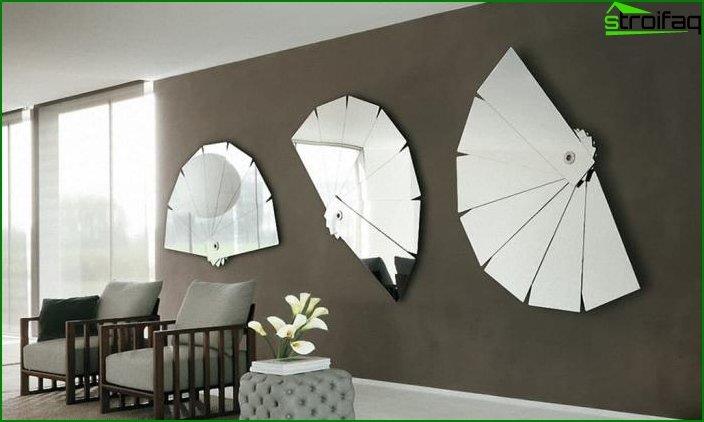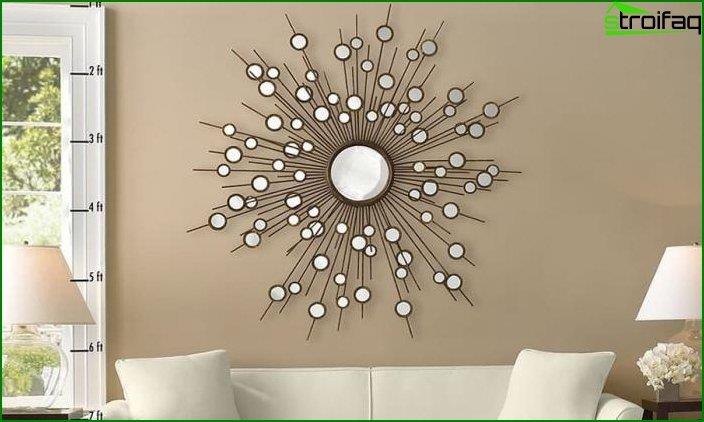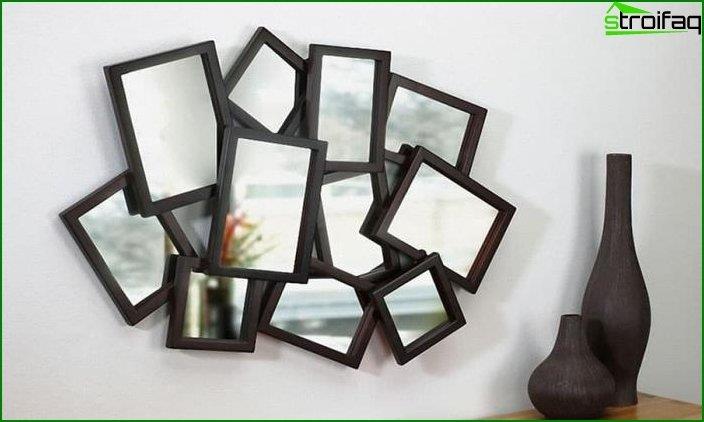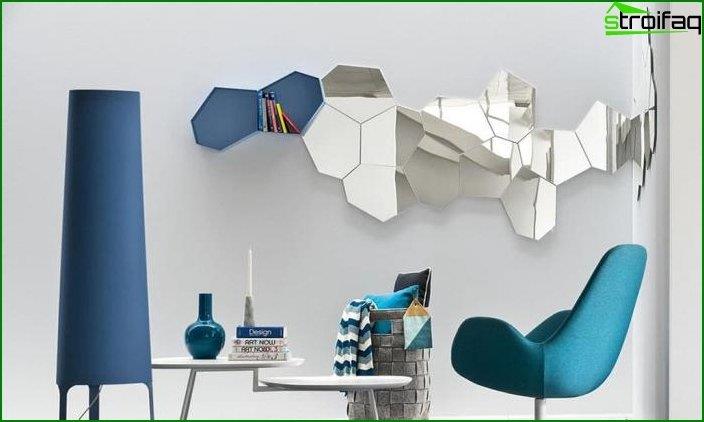 Vegetative motifs in every detail
Fashion trend in interior design -Use of plant motifs. In the collections of 2017 there are a huge number of lamps, consoles, tables, legs which are made in the form of tree branches.
An interesting solution is to use the spilled treesIn the most unexpected places. They can be seen as the bases of table lamps, elements of decorative partitions, wall compositions. Especially interesting are the spits of trees in combination with glass.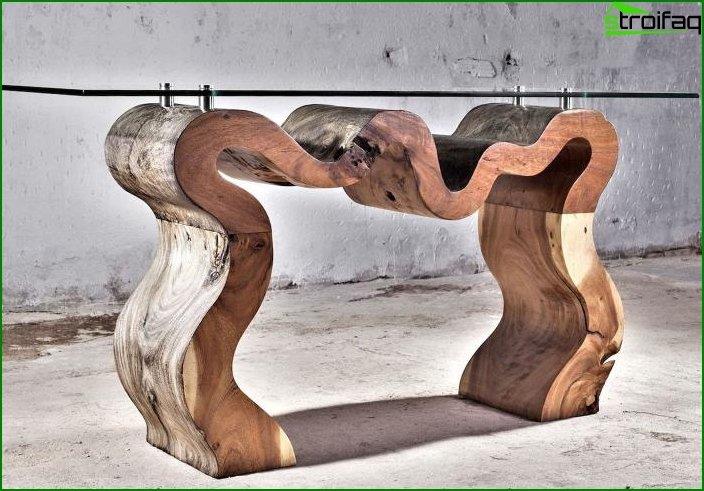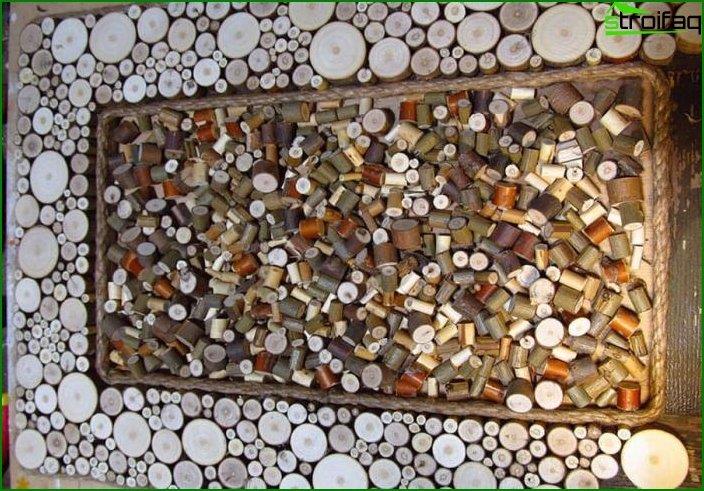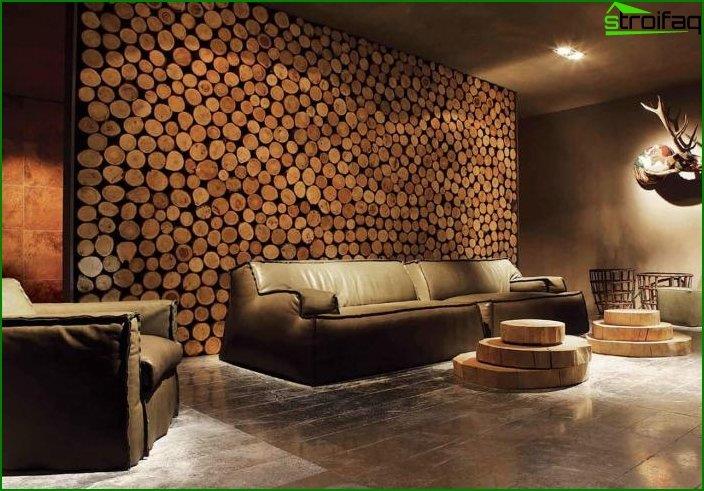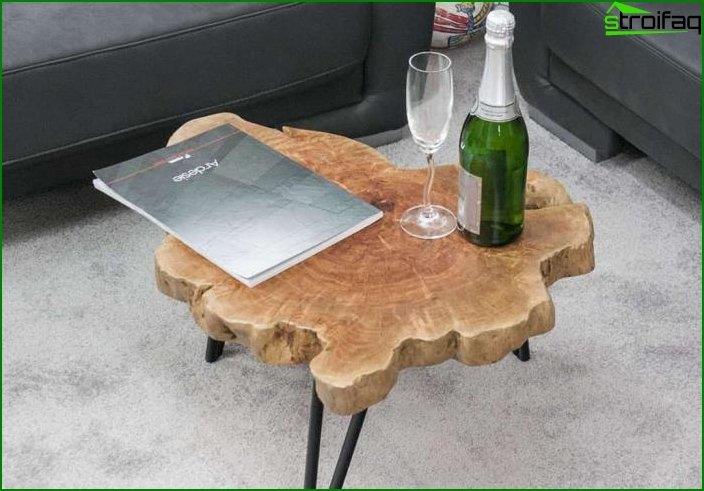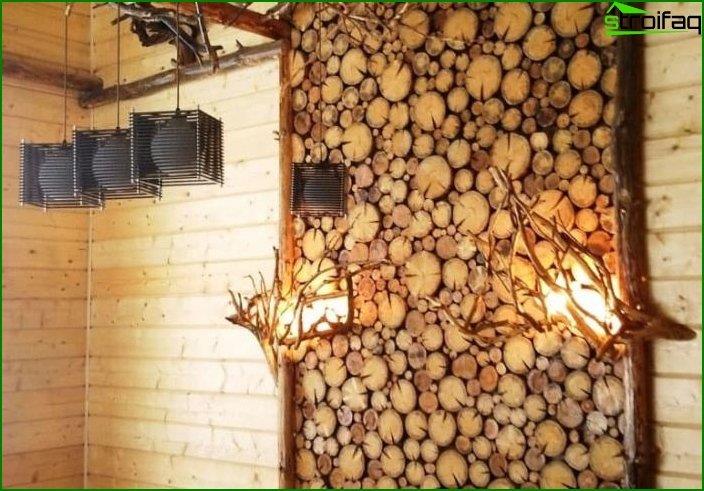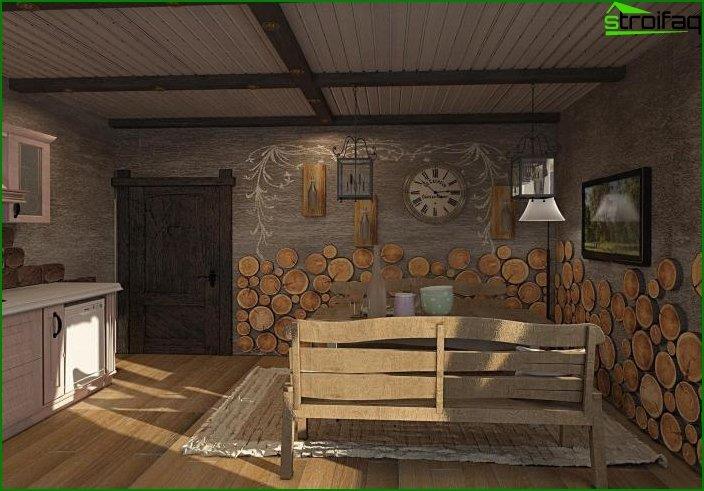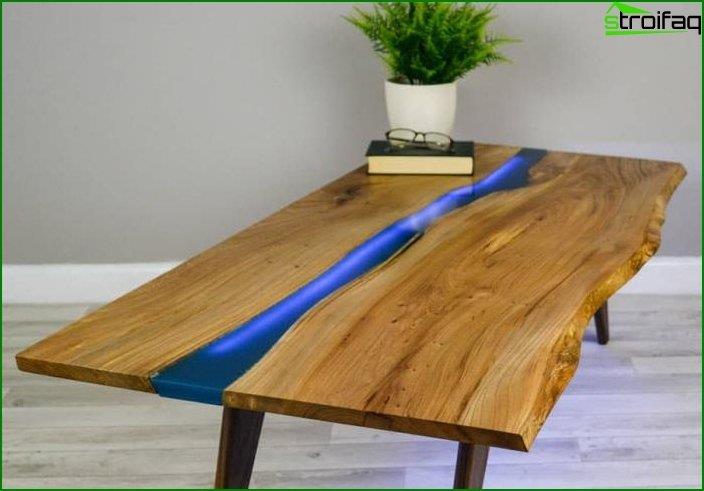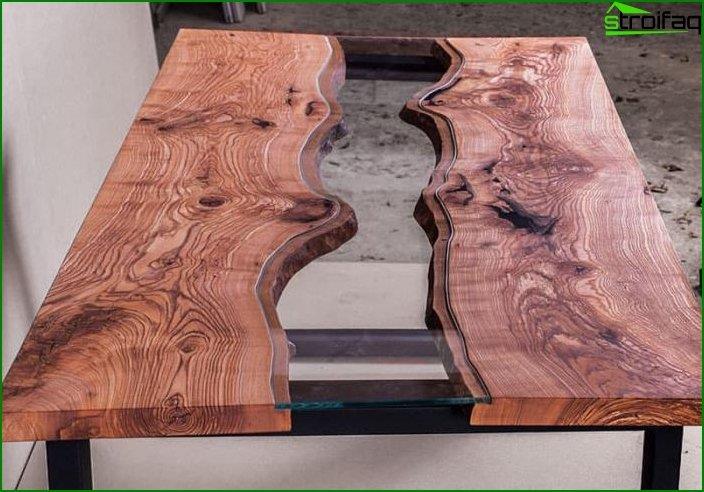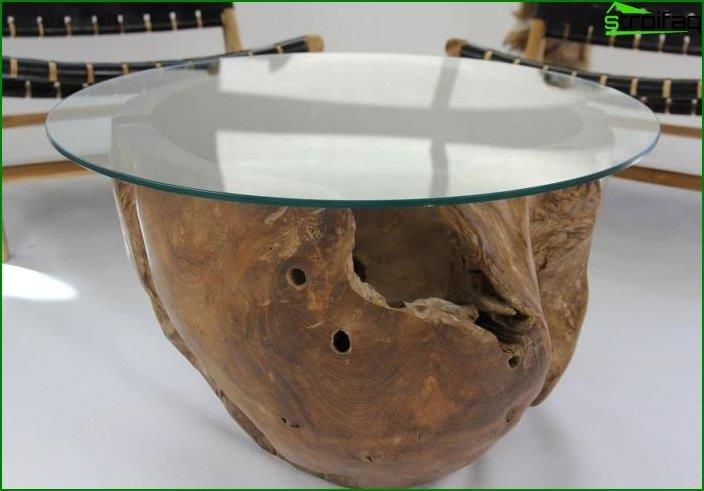 Trends and novelties of prints
In the fashion of soft marble
You did not mishear!
Fashionable marble in 2017 is a soft marble.
What's the secret?
Everything is simple: The designers decided to transfer the picture of the marble slice to the fabric. It looks very unusual!
Relaxing geometry
Geometric prints, despite itsSharpness of lines, - fine relaxers. It is thanks to the correctness of the shapes and lines that our eyes can relax and rest. Such prints will look good on fabric accessories and as separate elements of wall decoration.
The color gamut of geometric prints can beAs a classic black and white (for example, as in the collection of Charleston by Pierre Frey), and saturated and even extravagant tones (as in the collection of the British brand Harlequin).
Patterned mixtures
New direction in interior prints -Incompatible at first glance, blurry and even awkward mixture of patterns and ornaments. Such prints are more suitable for interiors in ethnic or eclectic styles, but designers do not exclude the possibility of experimenting with other styles.
"I do not like the" trend, "" fashion squeak, "I do notLike the word "style". For the sake of trends, designers simulate styles and lose their own individuality. Design should be more about modern culture and less about styles and trends. "

Designer Karim Rashid
Technology Trends
Out of sight: fashionable is that imperceptibly
More and more popular is the householdTechnique, which is almost invisible in those moments when it is not used. This can be individual elements, such as a secret hood from Gaggenau, and entire portable kitchens that can fit in a small box.
Without voice assistants - nowhere
According to Forbes, the second place in the TOP-10Trends of the home interior in 2017 include gadgets that can be activated with the help of voice commands. It is expected that the most popular will be Alexa from Amazon and Google Home, which was released in December 2016.
Trends that are worth noting
Gilding. The lustiness of artificial shine is no longer in the trend. Designers recommend in the design of residential premises as little as possible to use gilded accents (in particular - brass fixtures and fittings). Replace them with mother-of-pearl or silver-plated. Another option - matte or satin gold-plated elements in the decor.
"Matte variations can become unexpectedSolution for those surfaces that have traditionally been glossy, shiny. This is a real gift for your interior, which will make it compositionally more profound and interesting. "

Designer Bobby Burke
"Lamps Edison" are more known for us as"Ilyich bulbs" - round incandescent lamps on a long wire without any lampshades. Today they have lost their relevance and are more perceived as echoes of DIY-direction. Replace them with stylish retro lights of the mid-70's or new-fashioned lampshades-origami.
Total white. Absolutely white interior is now not considered fashionable. And there are two reasons for this. On the one hand, ideally white color is perceived as sterile and even sickly, from which the sense of coziness and comfort in that room is noticeably lost. Therefore, in 2017, designers tend to use the so-called "natural white", which is found in nature - the color of lime, milk, etc. On the other hand - in an absolutely white interior, there is nothing to catch on, so you need bright accents.
Items in Indigo color. Last season, stores were literally full of indigo-colored accessories. Today, designers recommend using a more calm and cool shade of Riverside for finishing. According to some masters of interior design this shade is a new black.
Furniture of square shapes with sharp corners. After the aggressive military, the trend again became comfort, softness and coziness.
Smooth surfaces. Until recently, designers were striving for absolute minimalism in everything, including - and in textures. But what was previously perceived as ultramodern, today is more likely associated with lifeless, cold, soulless. Breathe into your interior life - diversify it with voluminous and unusual textures.
Zigzag print "Chevron." Two-dimensional and cheap - that's all there is to remember about this print.
Quotes on the walls. And although it is almost impossible for us to find in the interior quotations in our native language, even on a foreign language, they are intuitively perceived to the information load. 2017 finally encourages us to lose momentum and take a break from digital technology.
What style to choose for an apartment interior in 2017?
Mediterranean minimalism
A surprising combination of Scandinavian minimalismAnd Mediterranean saturation offer to use designers this year to decorate the house. Combine a discreet palette of basic colors and a minimal amount of detail, together with bright accents and unusual shapes.
Believe me, the result will impress you greatly!
Mediterranean minimalism will transform the interior of even one-room Khrushchev.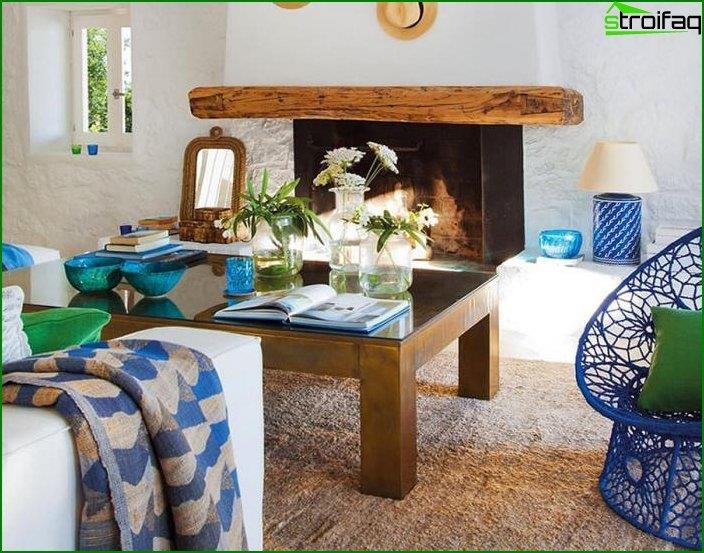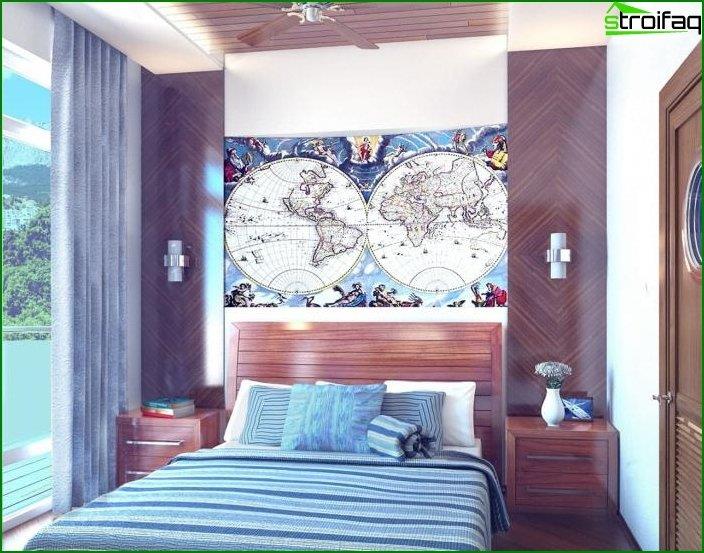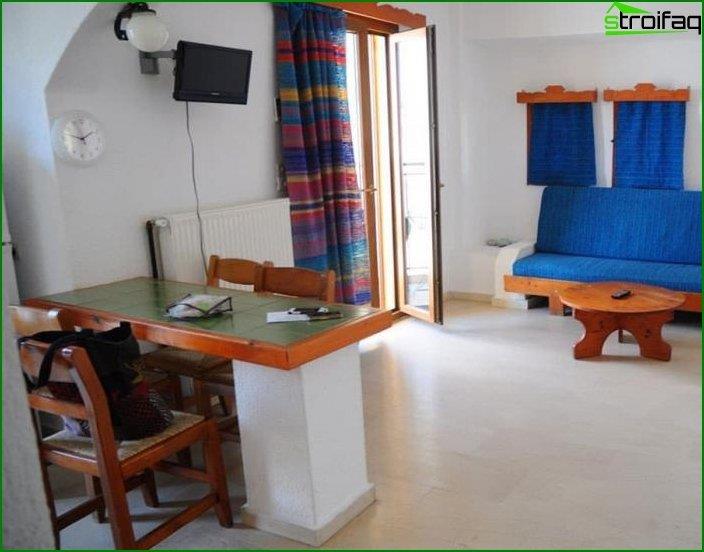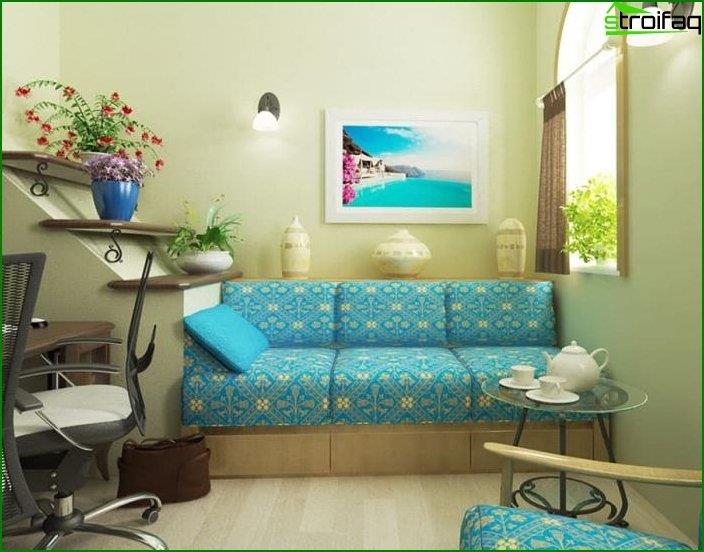 Fantasy Eclecticism
Bold decisions are one of the leading trends of 2017.
It can not be better than it can be embodied in an eclectic style. This is one of the few styles, the content of which you determine and your taste, and not strict canons. Fantasize, experiment, take risks!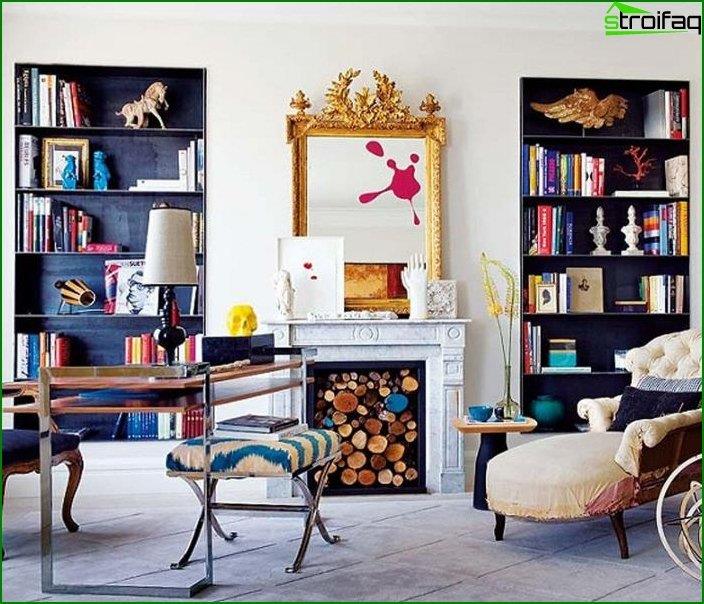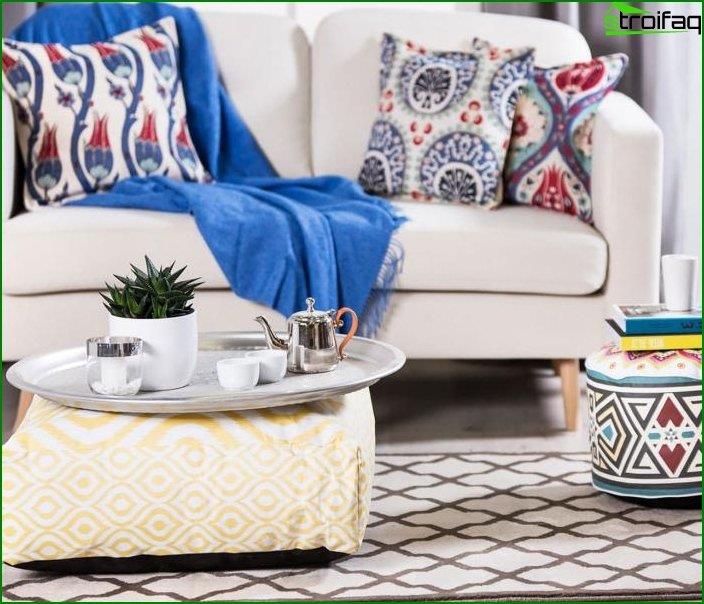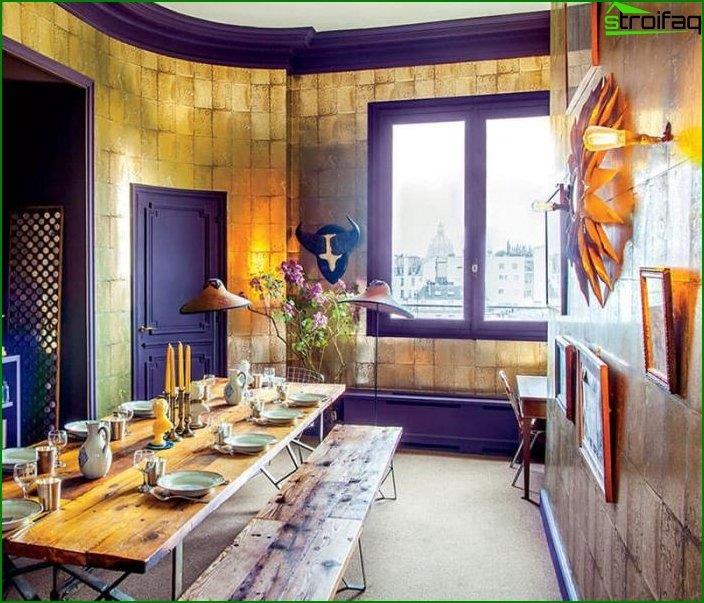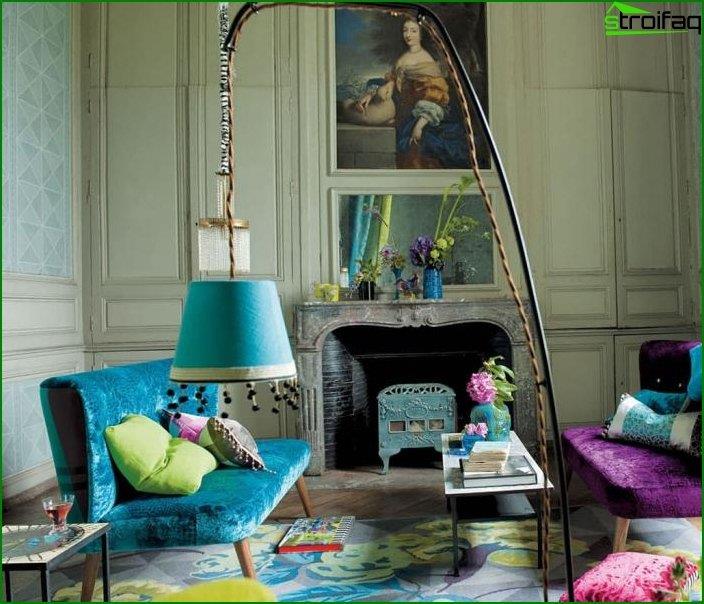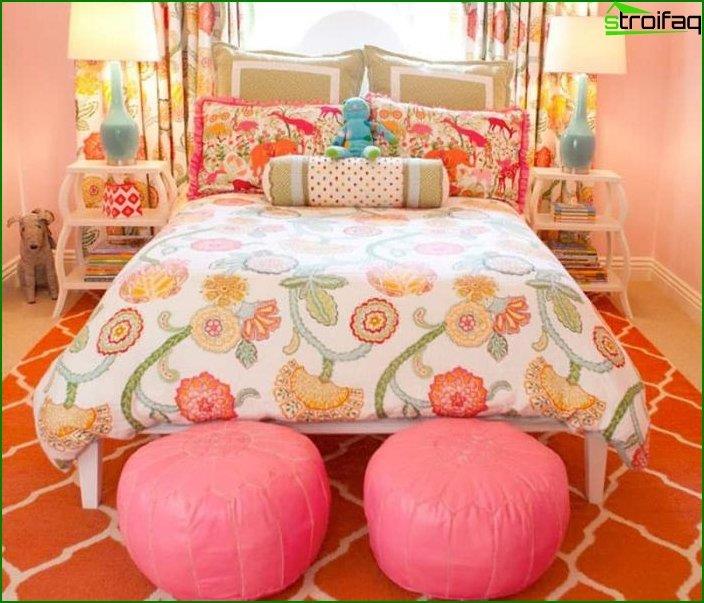 Vintage Retro
Natural motifs are an integral partStyle Art Nouveau, which seems to refer us to the era of the heroes of Jules Verne. Old maps, entomological collections of butterflies under glass, decorative note books, etc., will be relevant here.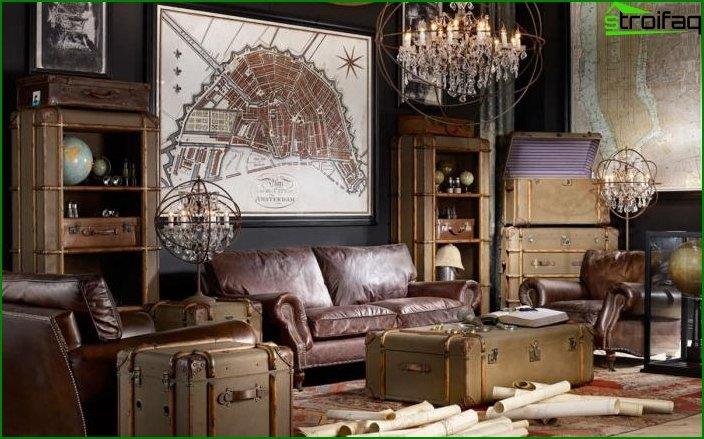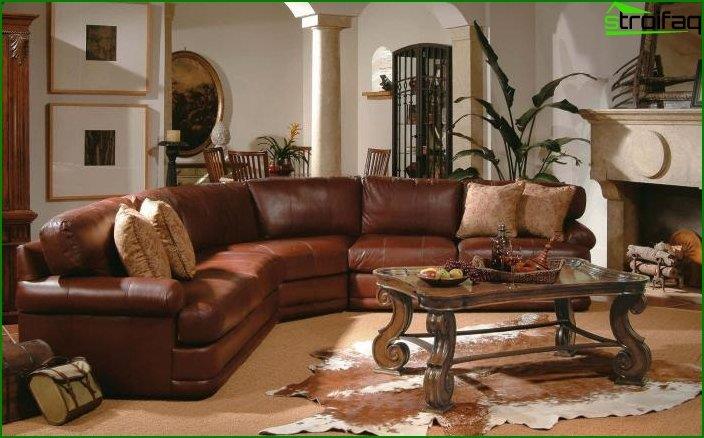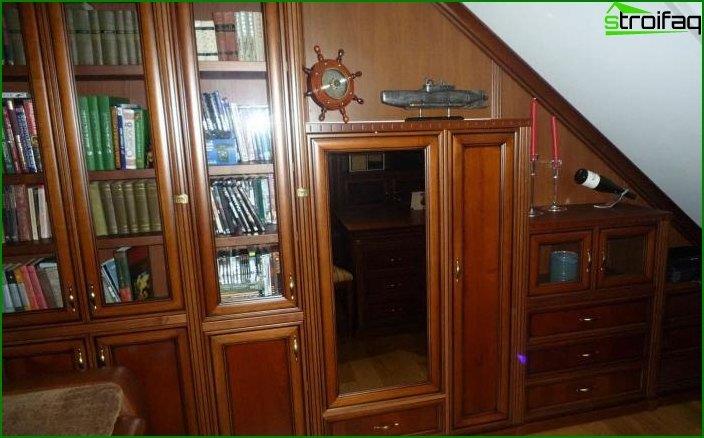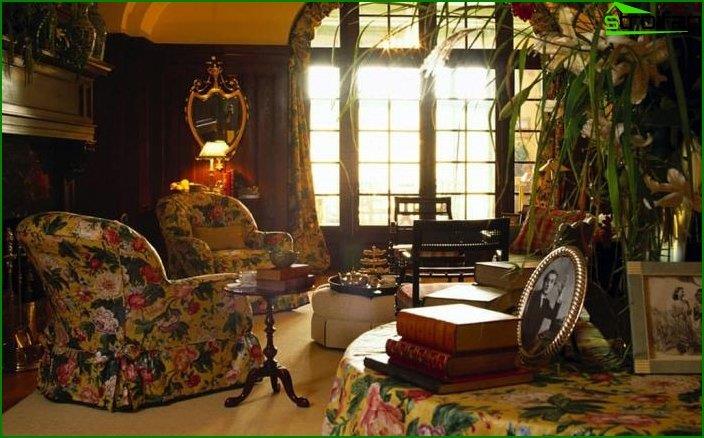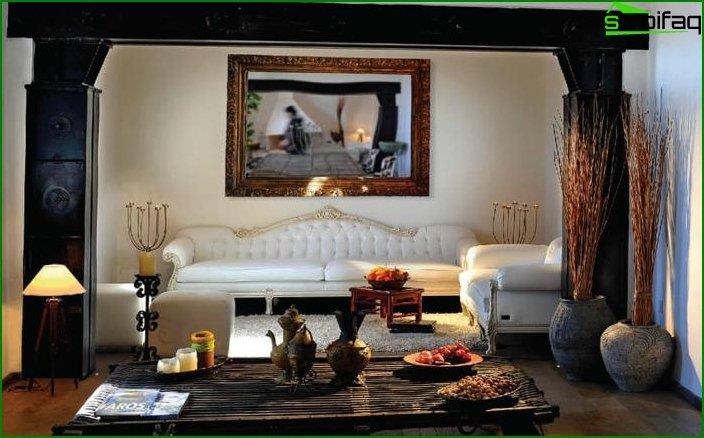 Classic style
Increasingly, modern interior designers are calledClassic style style "timeless", which literally means "through time". It is a classic is a sample of refinement and taste, it is relevant regardless of fashion, trends, trends, time. Of course, the trendy shade of Greenery is difficult to fit into the room of the classical direction. But in order to refresh it a little you can use no less trendy shades of Dusty Cedar (pink cedar), Lush Meadow (meadow greens) or Potter's Clay (pottery clay).
According to some designers, the shade of Riverside (coastal strip) is completely "new black" and will soon replace it from the palette of the classical style.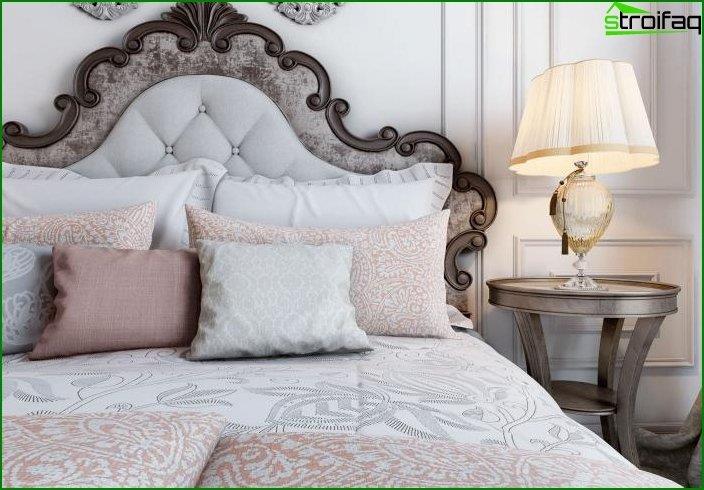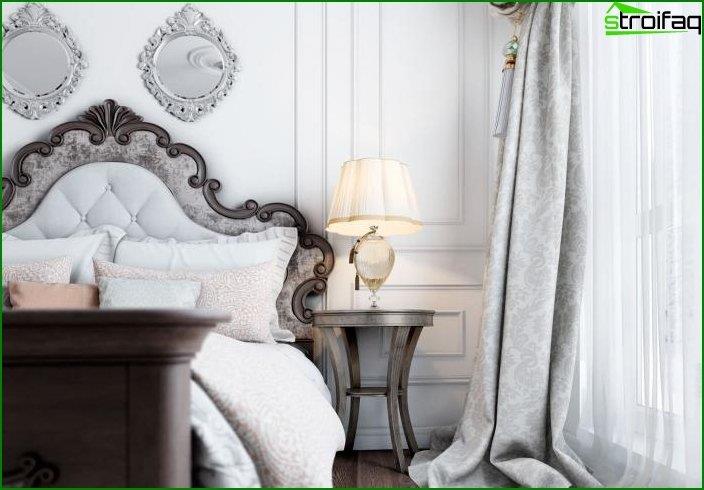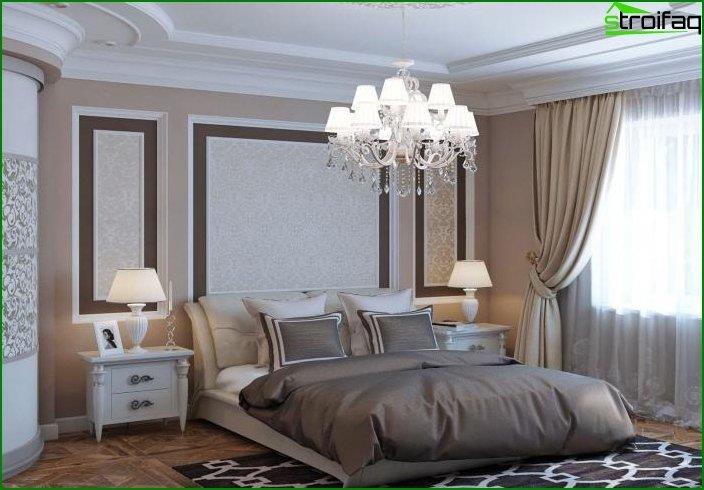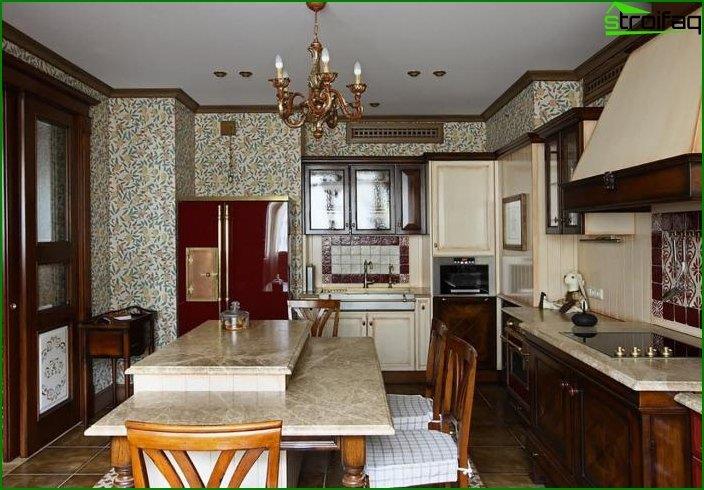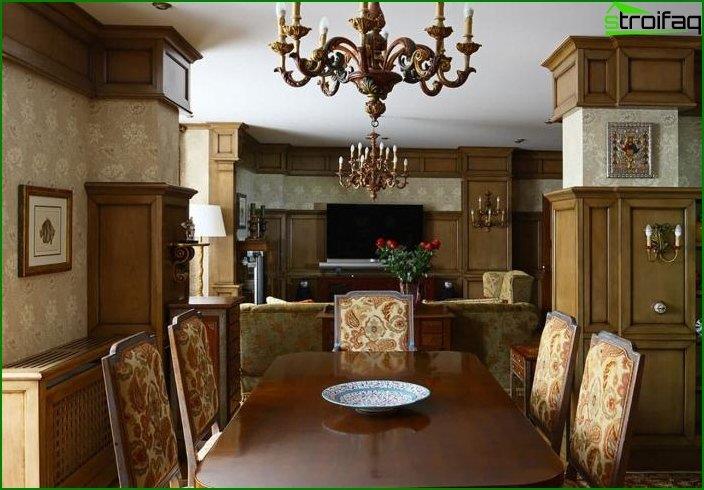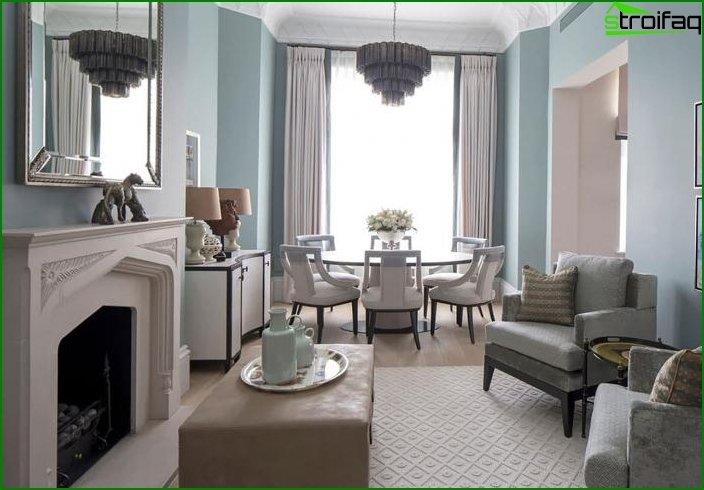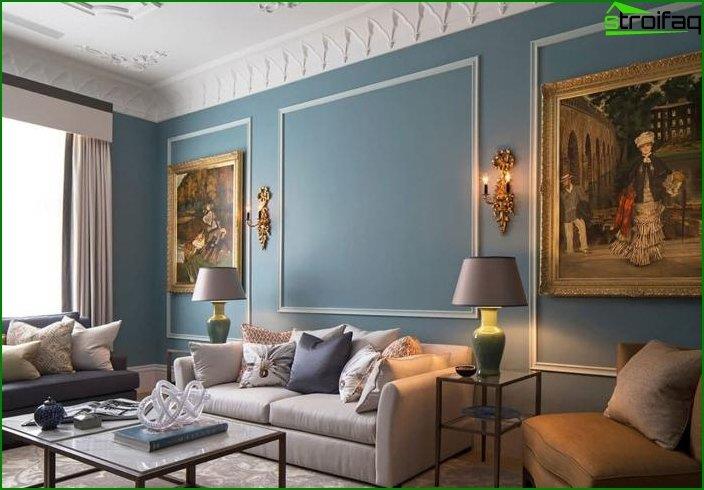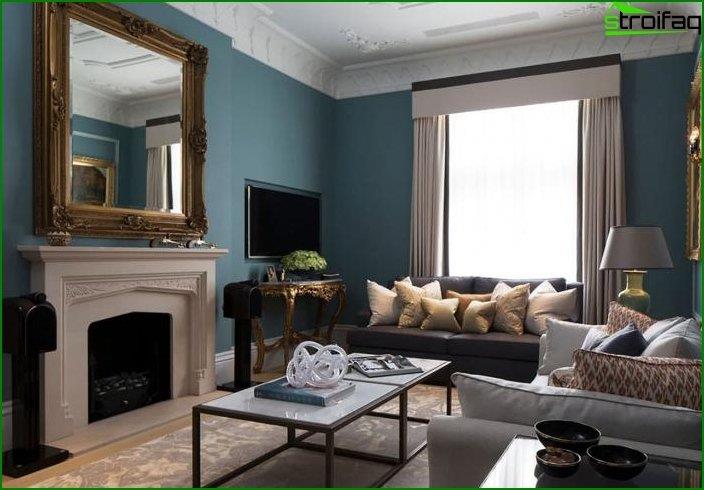 Loft
It is hard to imagine a style that would be more in line with the trends of 2017 than the loft.
The combination of glass, stone and untreated wood - what could be more characteristic of a loft? Complete the already created design with trendy accessories!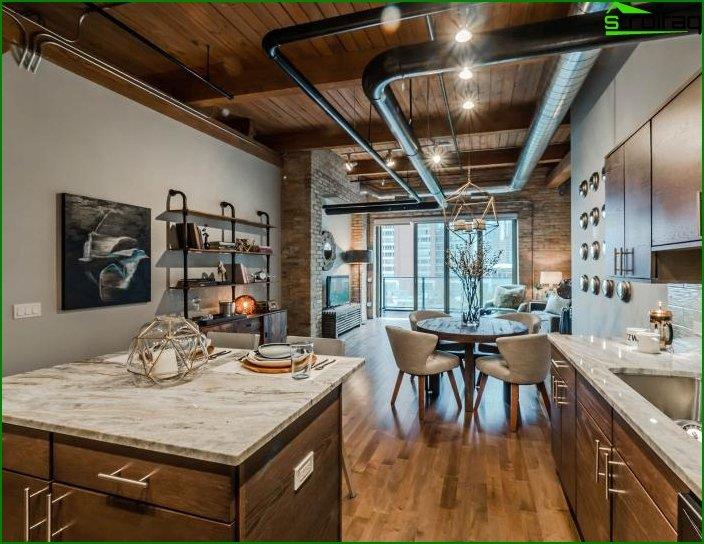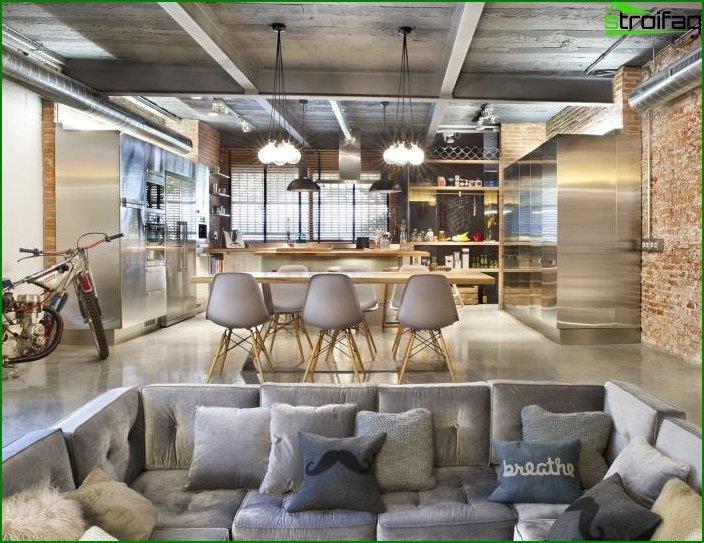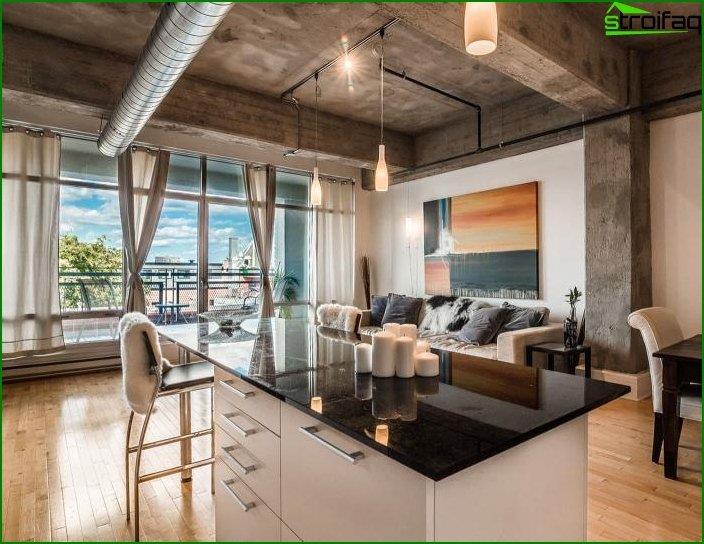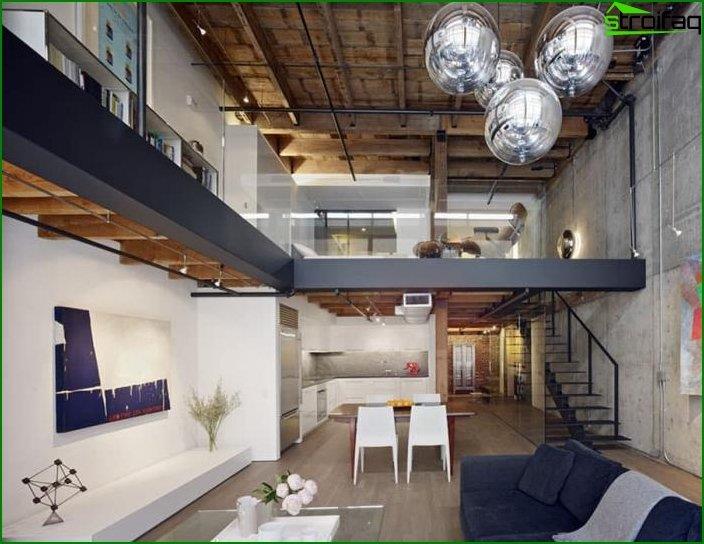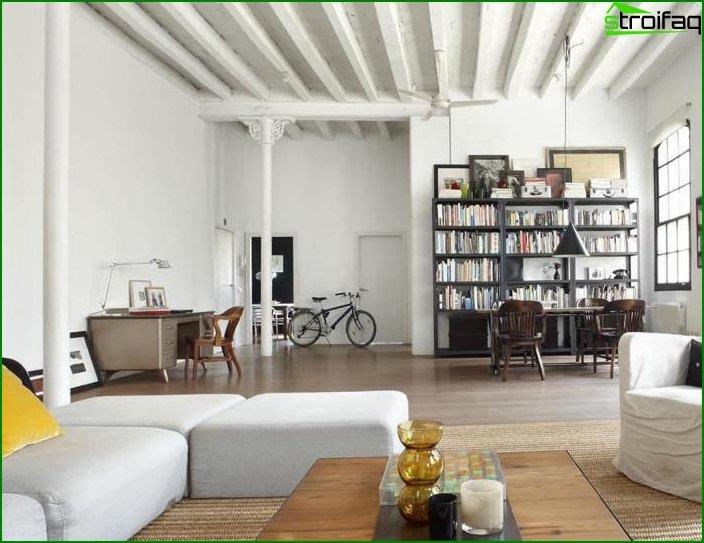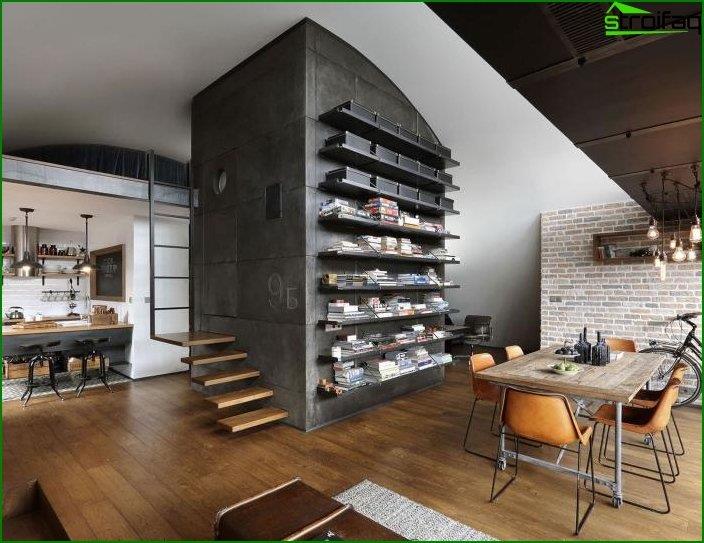 Provence
Soft and cozy Provencal style is a certain antipode to the energetic and full-bodied trends of 2017.
Traditional pastel colors and a slight touch of dilapidation will be difficult to beat according to the "spirit of the times": juicy, strong, free.
But is it worth doing at all?
Your apartment is your personal space, your personality. Save it and you will be guaranteed to feel the inner harmony and self-confidence.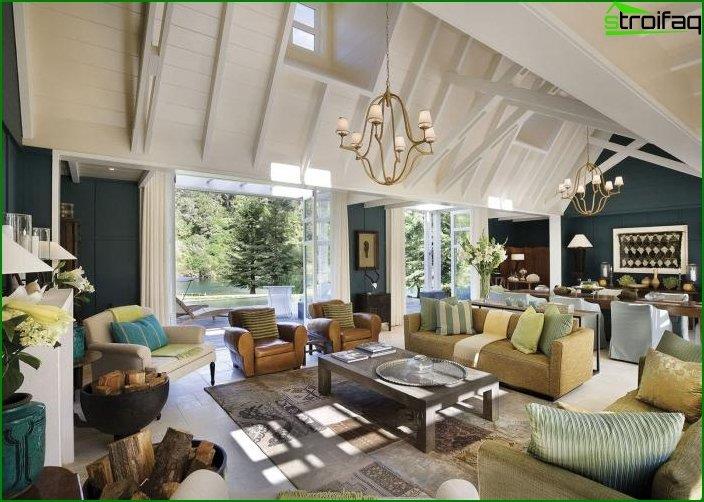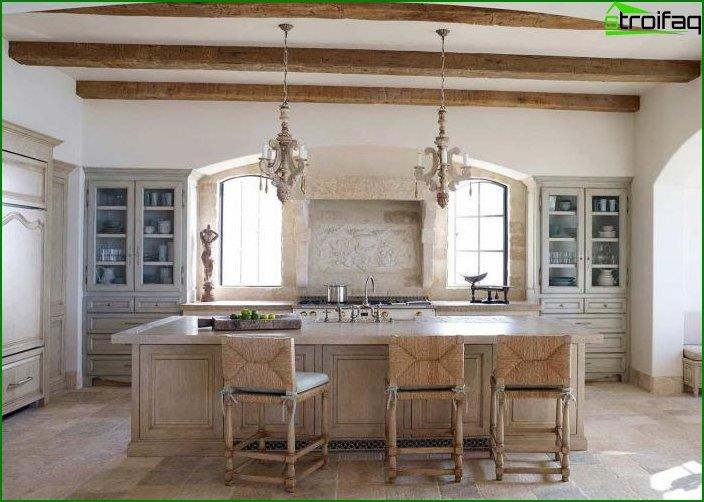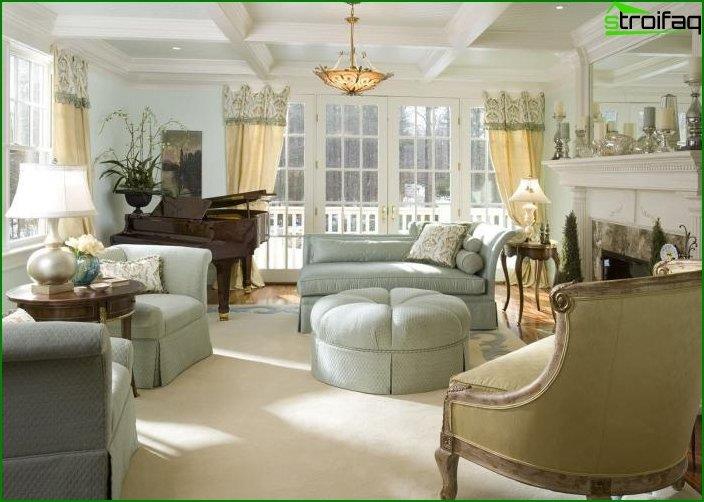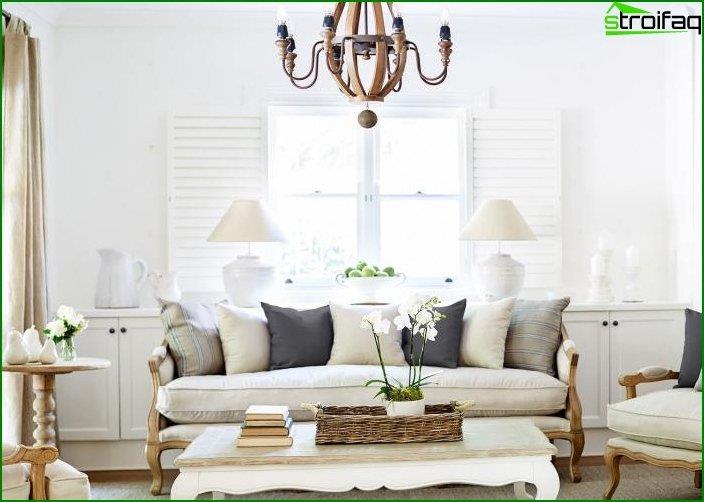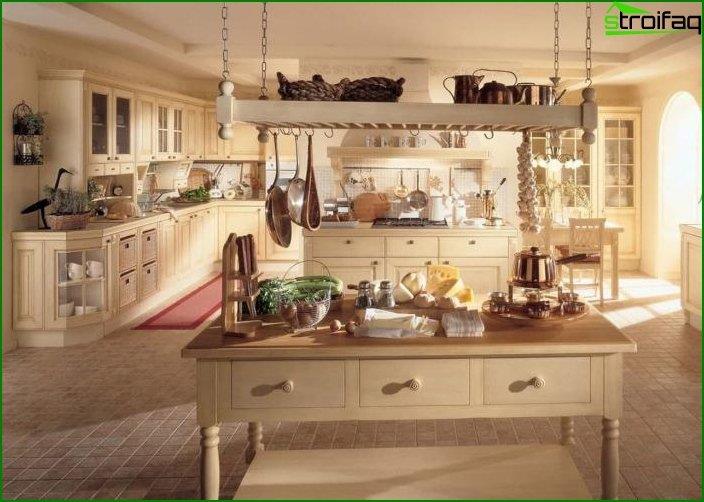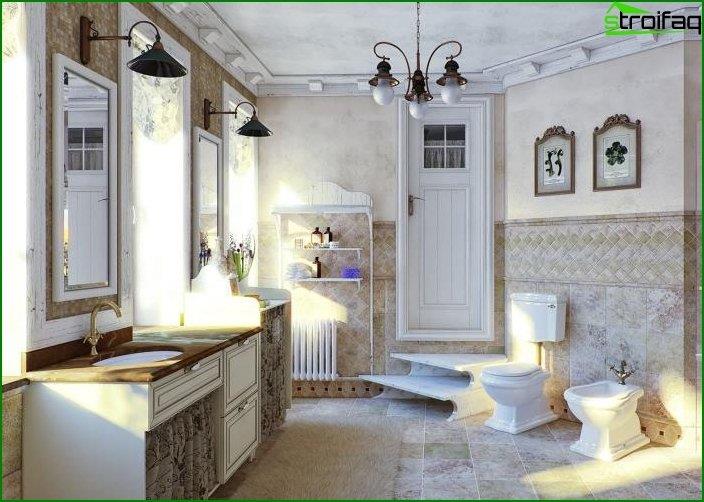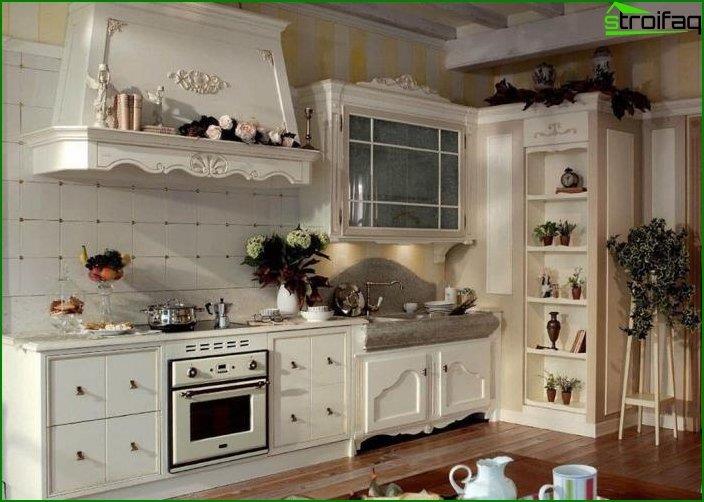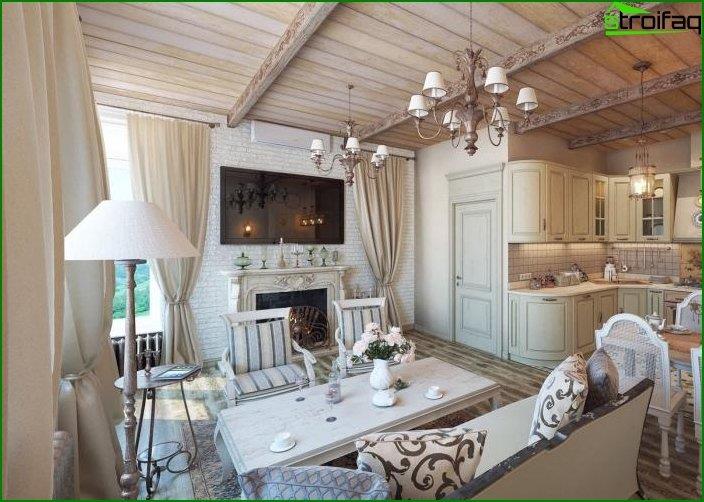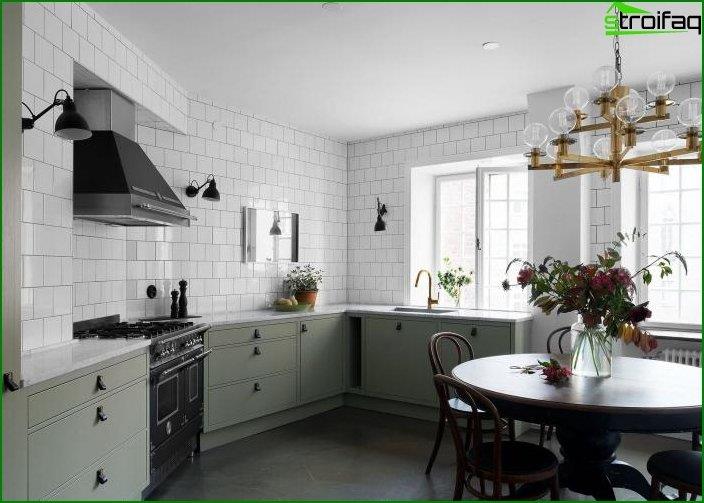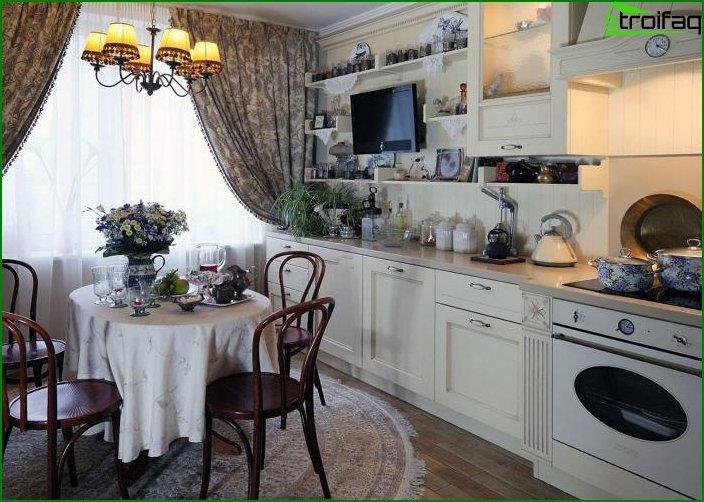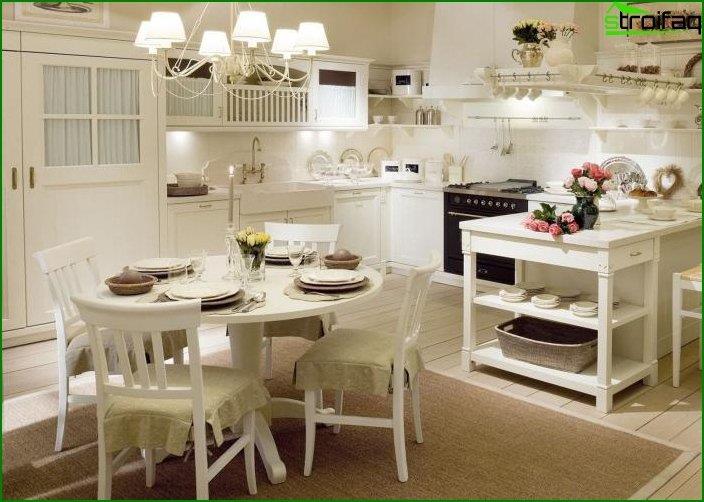 Modern style
Modern style of interior decoration of the apartmentLittle associate with us with nature: strict lines, high-tech materials, cold surfaces. But the trends of 2017 prove to us the opposite: in the future there is a place for nature! Even such a purely natural material like wood in combination with glass looks incredibly futuristic and fashionable.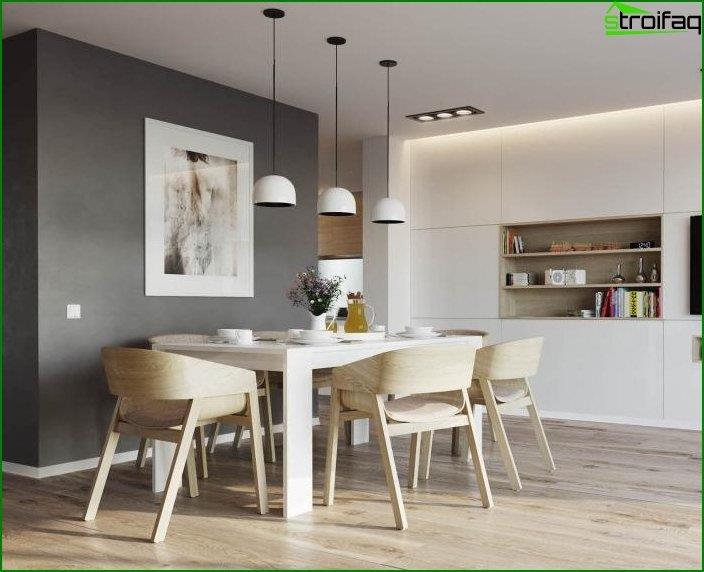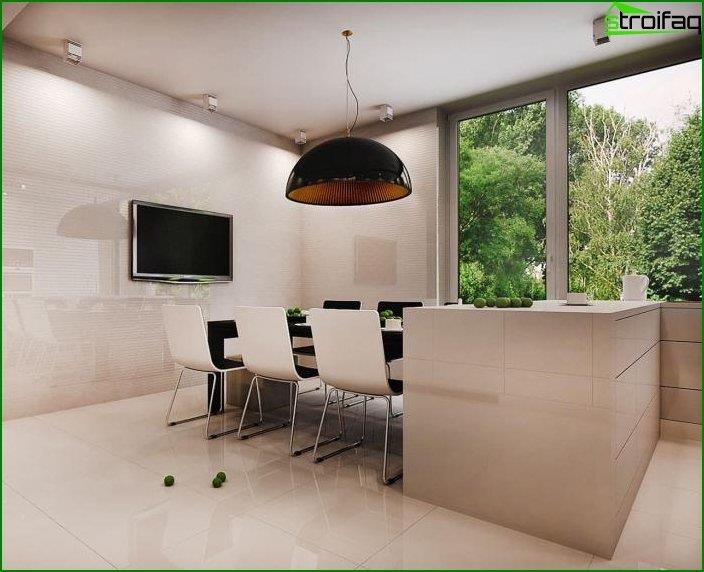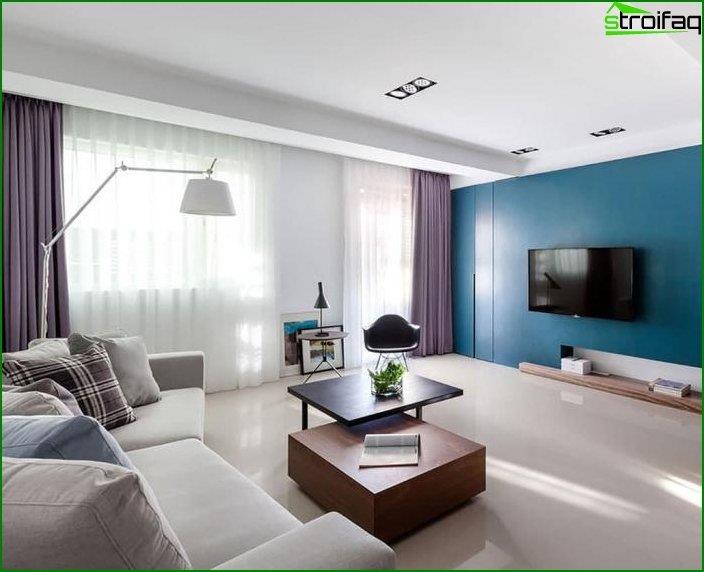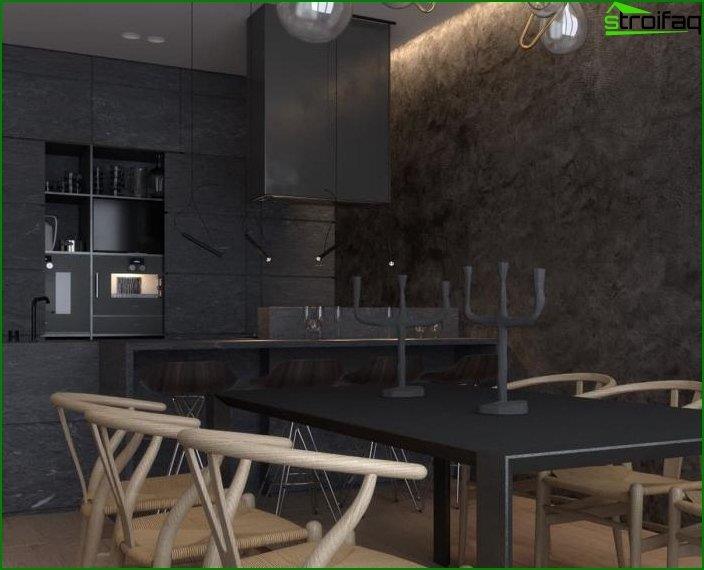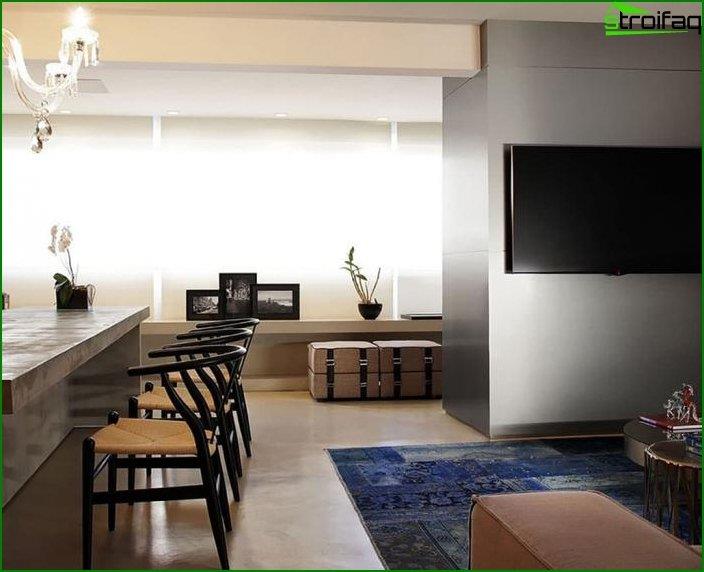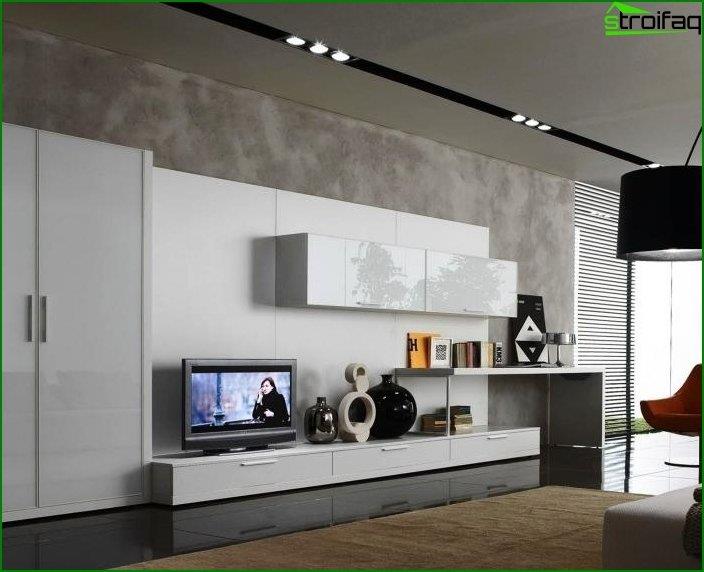 Ethnic
The diversity of ethnic trends in interior design is an amazing opportunity for everyone to realize their wildest fantasies.
Still do not decide which country of the world your soul lies?
Then here's a tip for you:
Trendy eclectic patterns and rich red and purple-violet shades are so close to the culture of the countries of Southeast Asia.
What if your dream is Cambodia?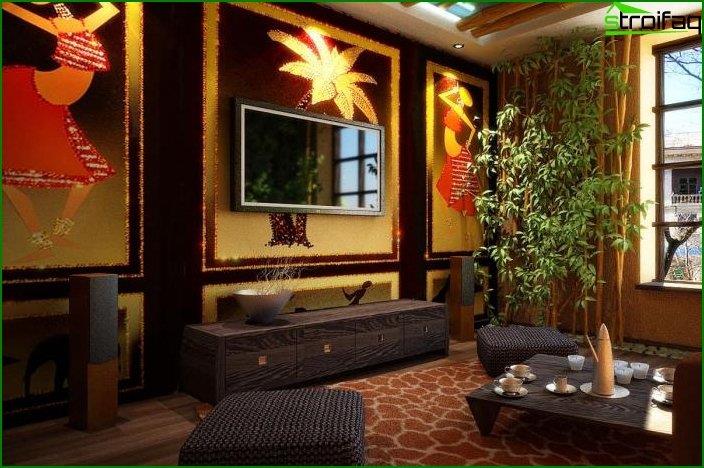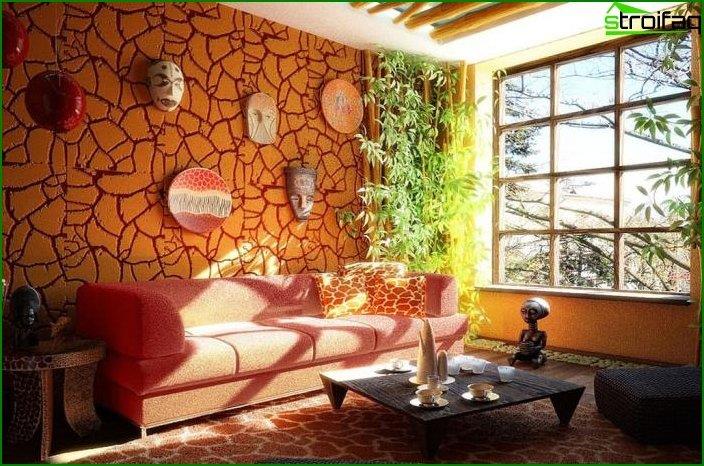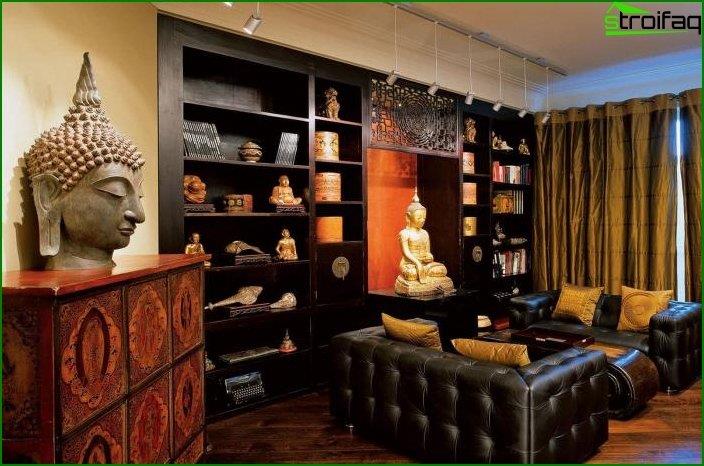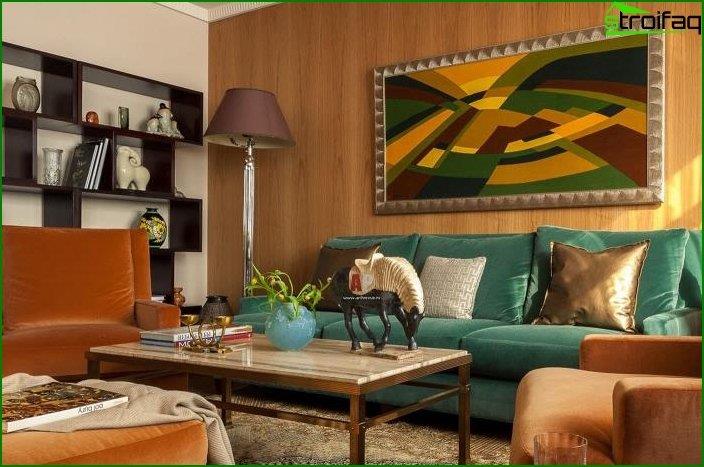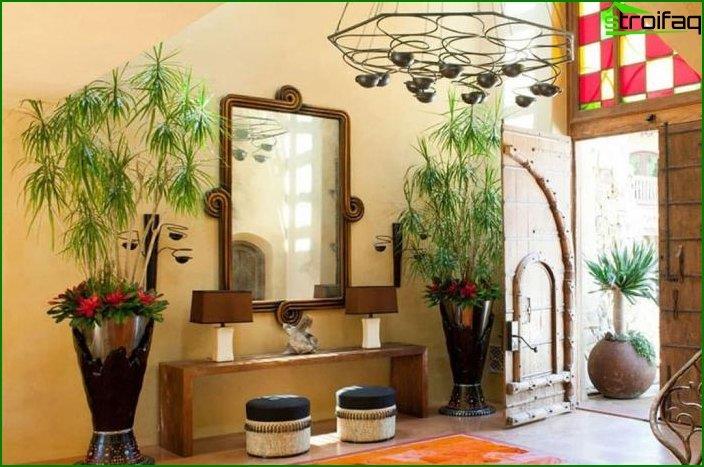 Modern ideas for mebrewing
Size - not the main thing
And even more the opposite. In the creation of fashionable interiors designers try to move away from large-sized furniture, replacing it with a lighter and airy one. Furniture should complement the space of the room, and not clutter it.
The main thing is the form ...
And this form should be soft, rounded, streamlined. No sharp corners! In 2017, the lines are exceptionally smooth.
... and the opportunity to experiment!
What is possible with modular furniture. For example, one of the most trendy products in the new catalog from IKEA was recognized as the modular sofa VALLENTUNA, which can be assembled at its discretion from different parts.
Kitchen set
Do you want to make the kitchen interior not only functional, but also fashionable?
Pay attention to the stunning kitchenettes that fit easily into any interior. Yes, the little kitchen now can look amazing too!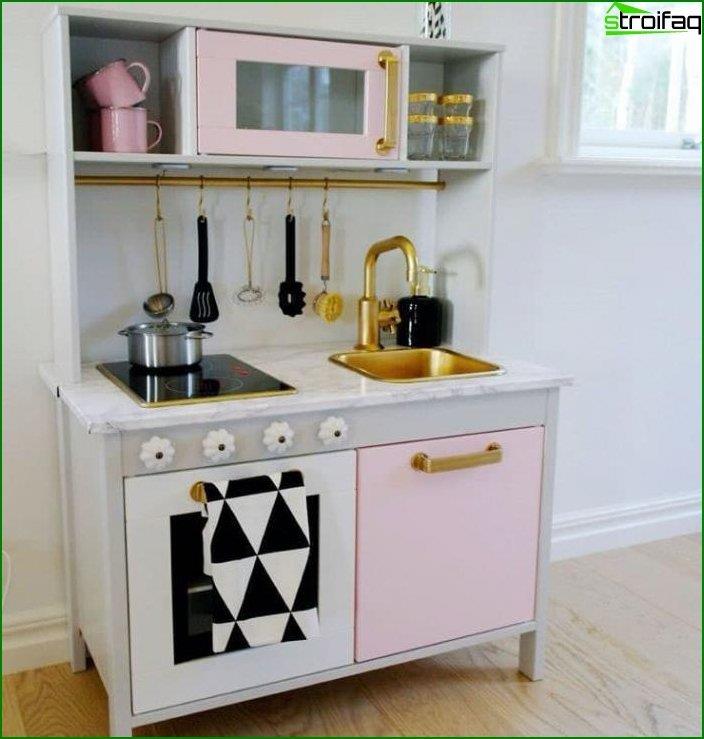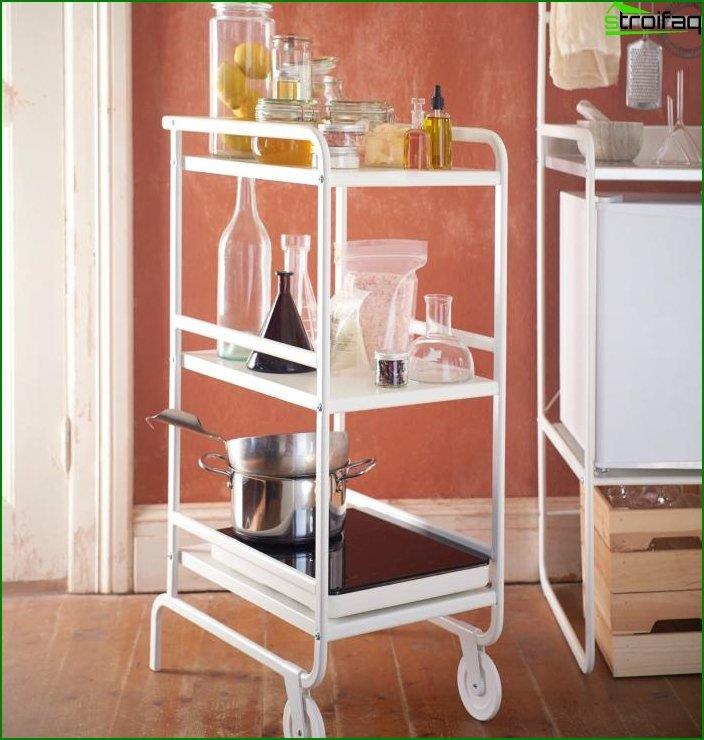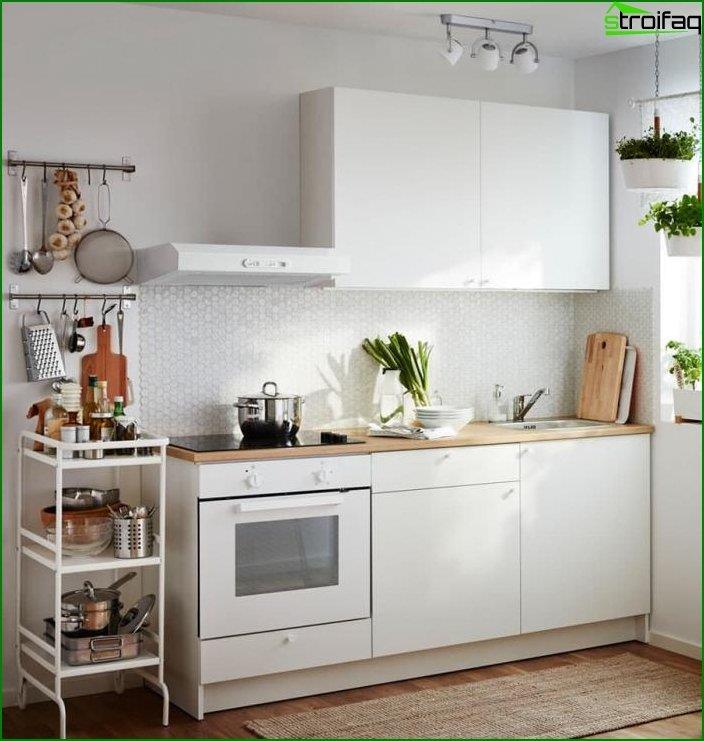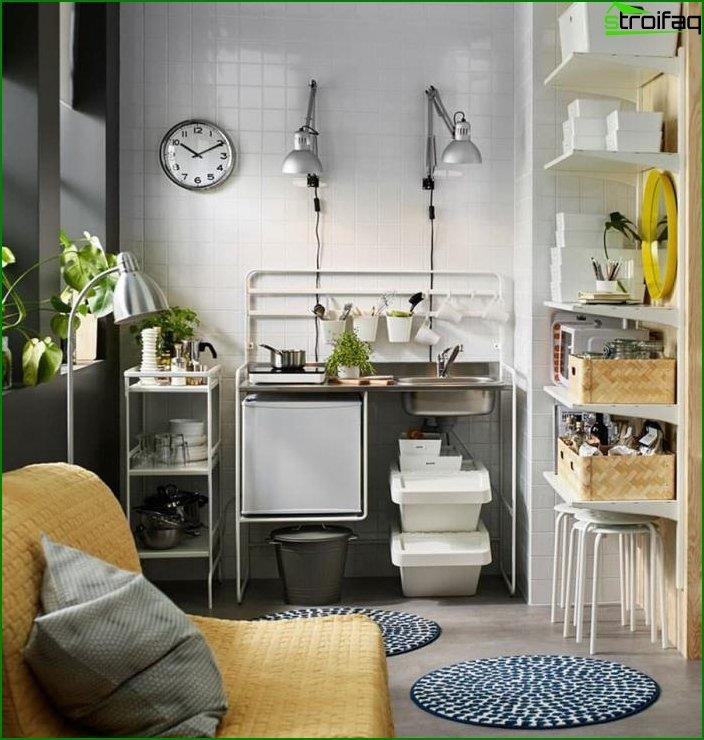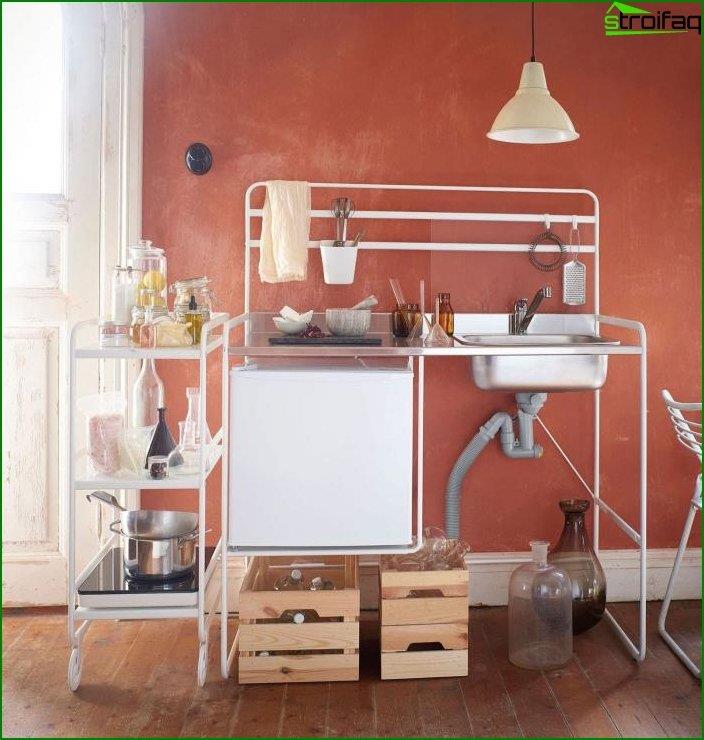 Living room wall
Lightness and streamlining - that's what you should strive for when choosing a wall for a living room in 2017!
Since glass is very important this year, choose walls with glass facades.
But the glass should be matte - so the "insides" of the cabinet will not catch your visitors' eyes.
Wardrobes
Increasingly, interior designers preferUse instead of closed closets to use open wardrobes in the style of Kerry Bradshaw. However, in our apartments this may not always be appropriate. Therefore, one of the options can be a combination of a closet for large items with weightless open shelves for accessories.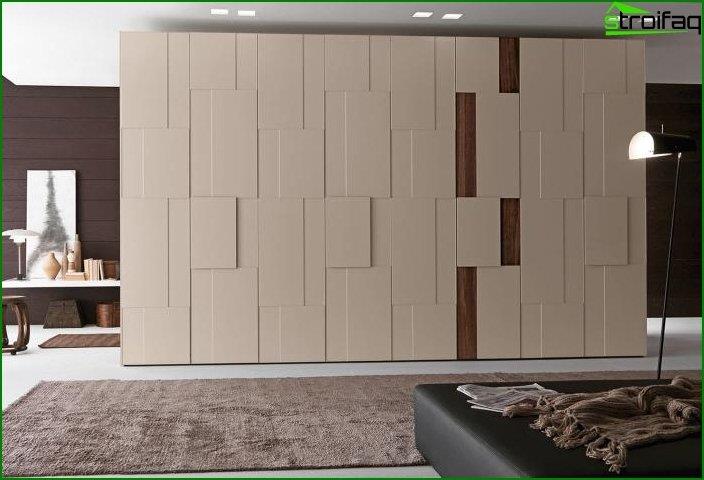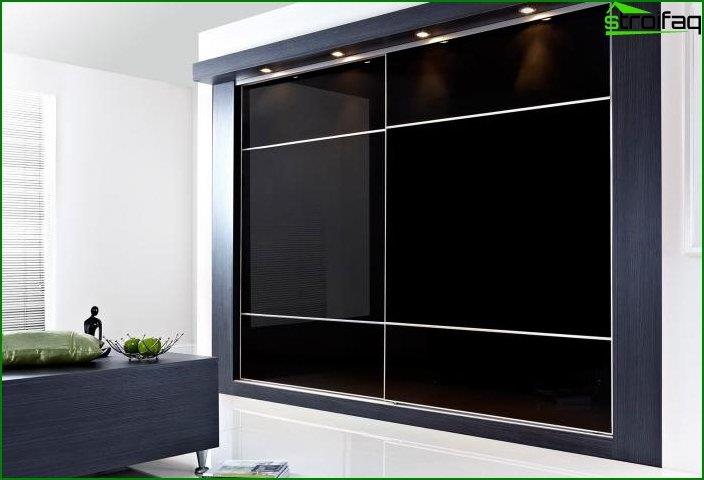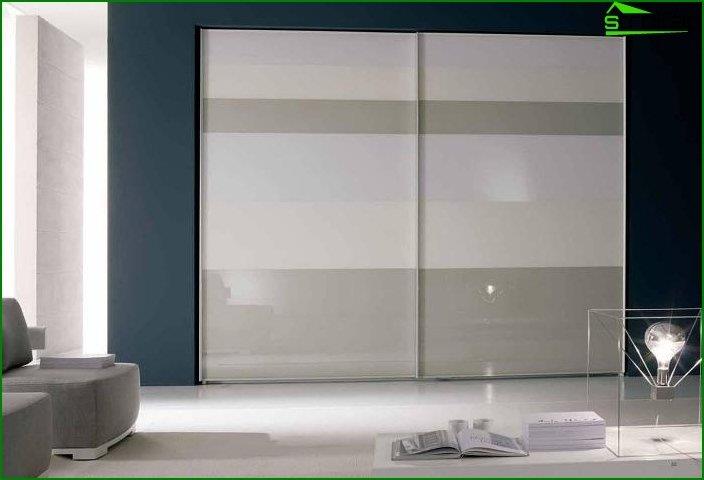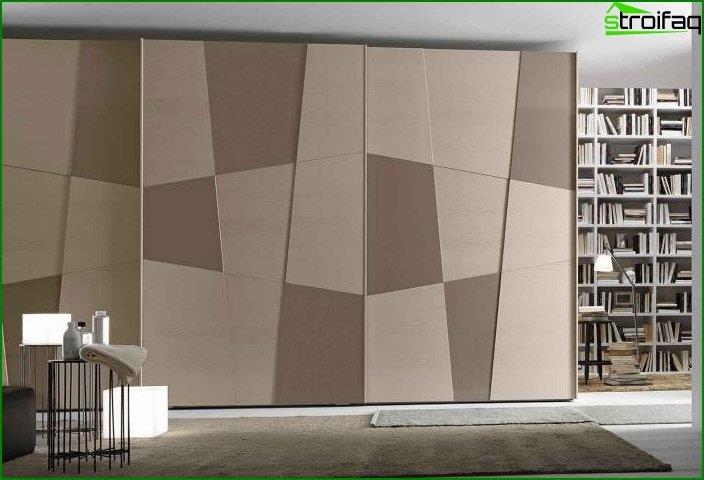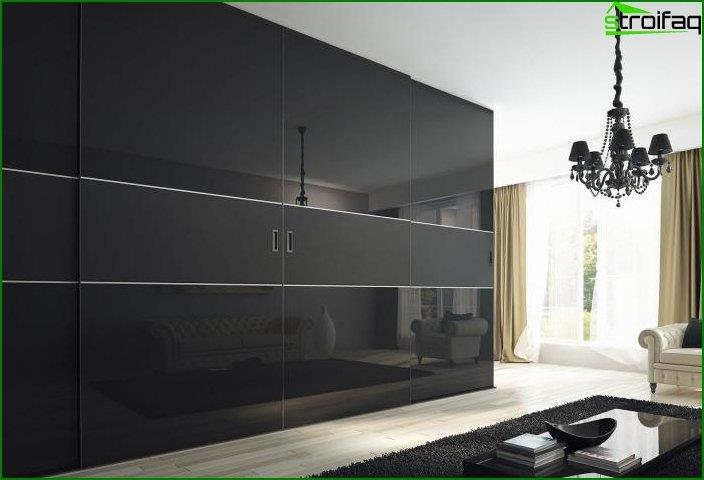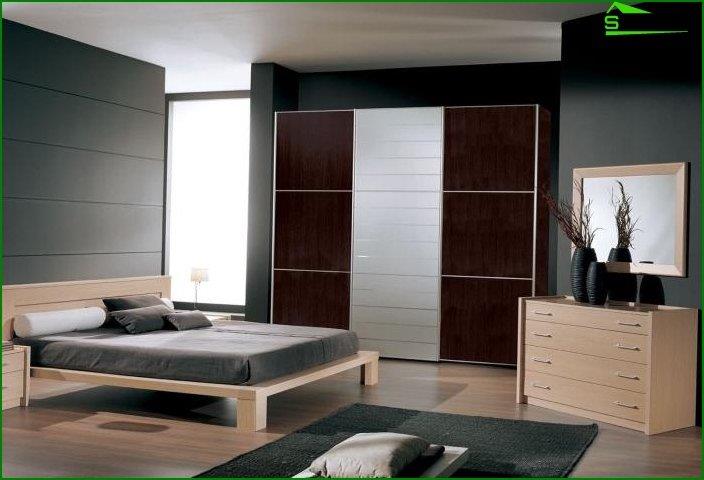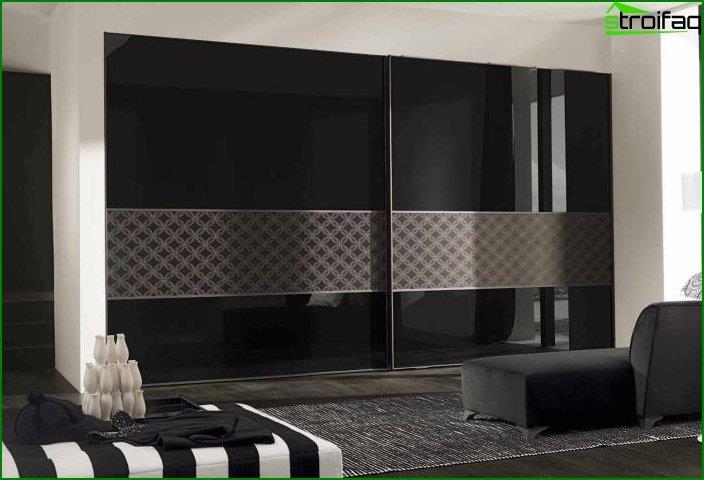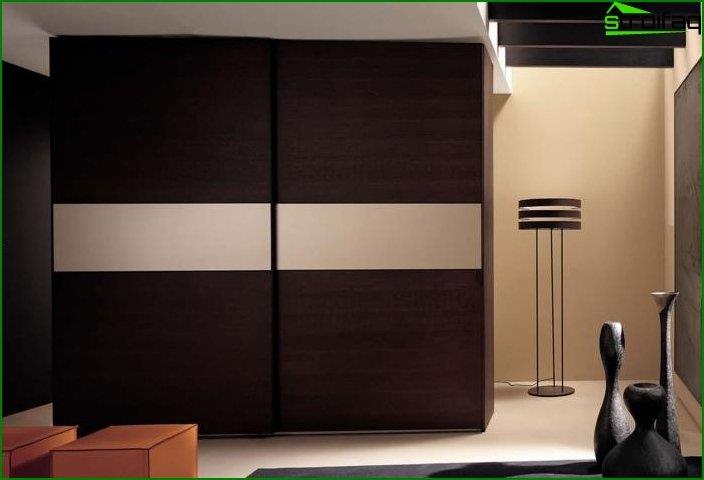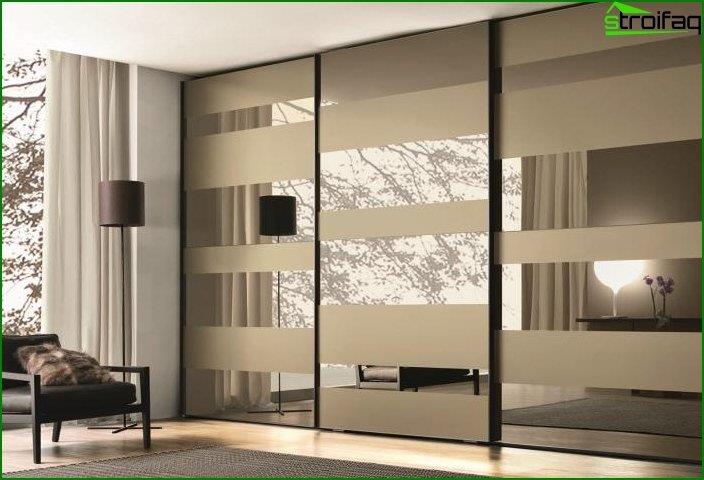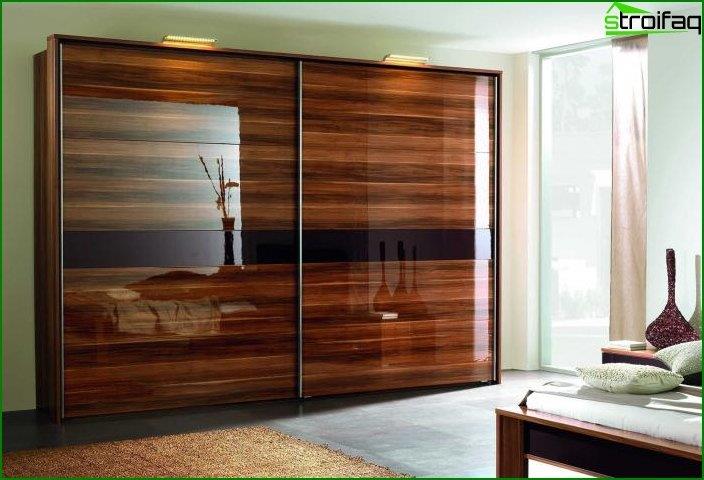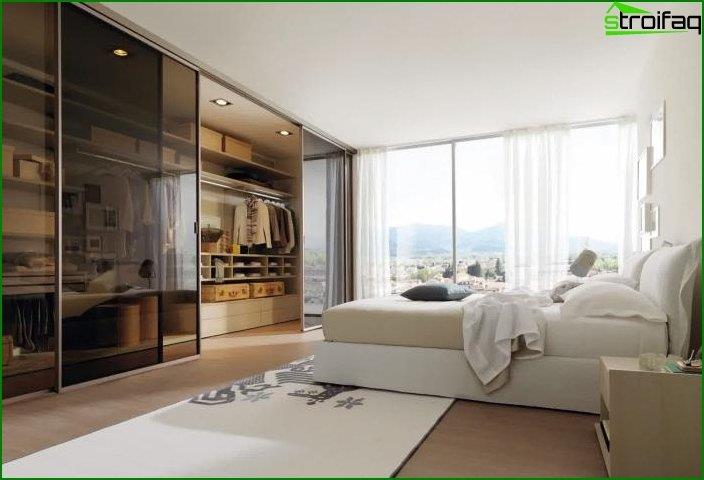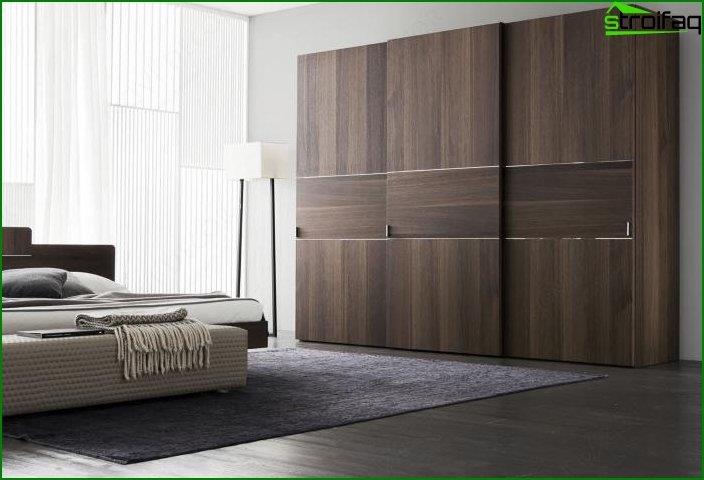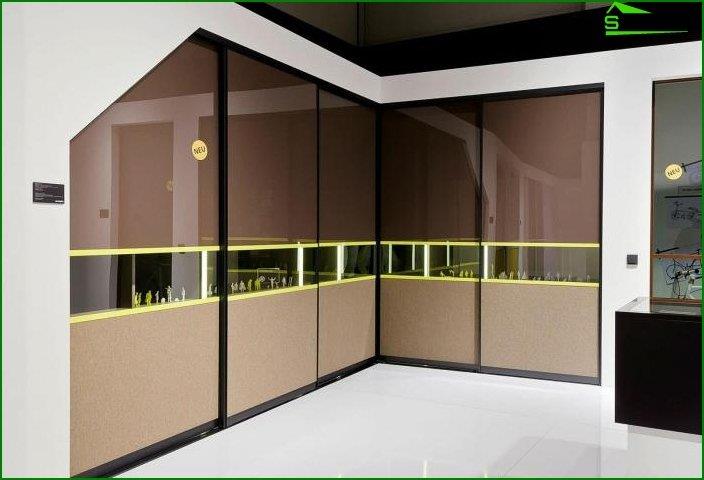 Computer desk
Ideal for a modernComputer desk will be a table that you can collect at your discretion from different modules. Add to its design a stone or plant motifs (handles or decorative panels) - and in your home the workplace will become a stylish and fashionable solution.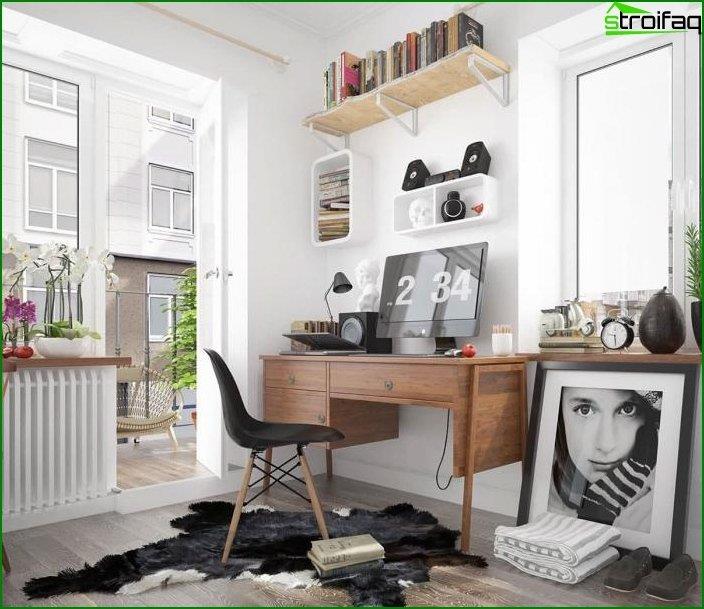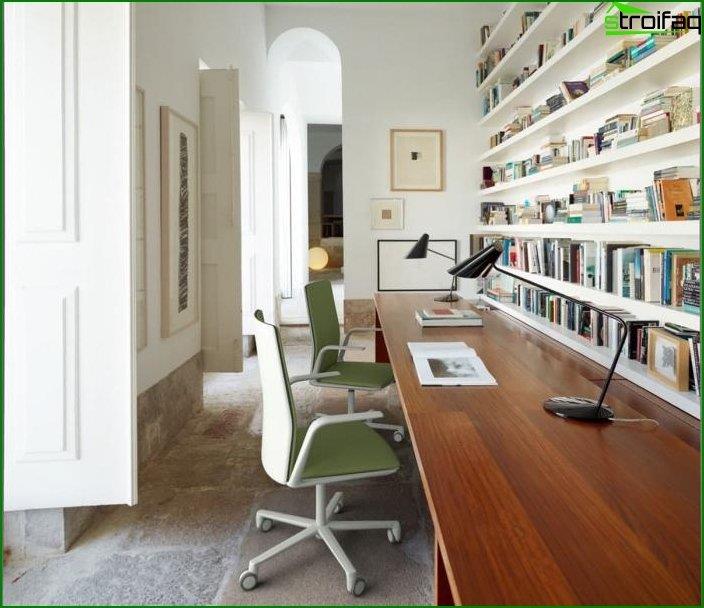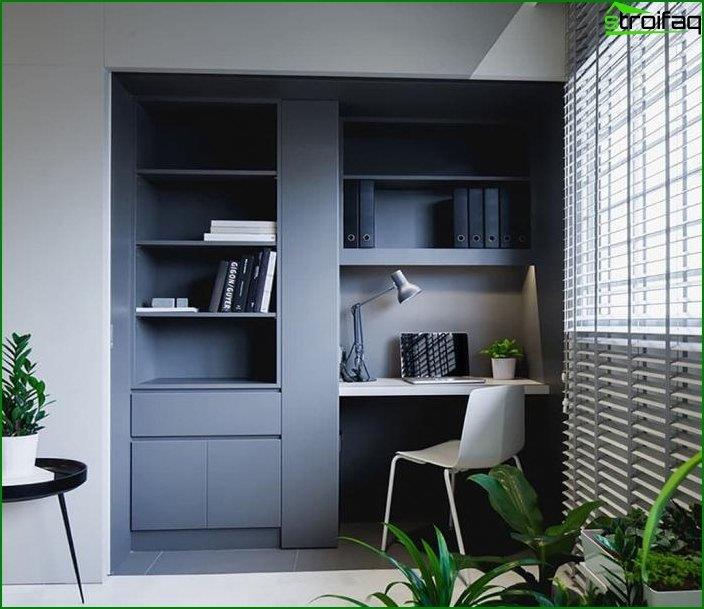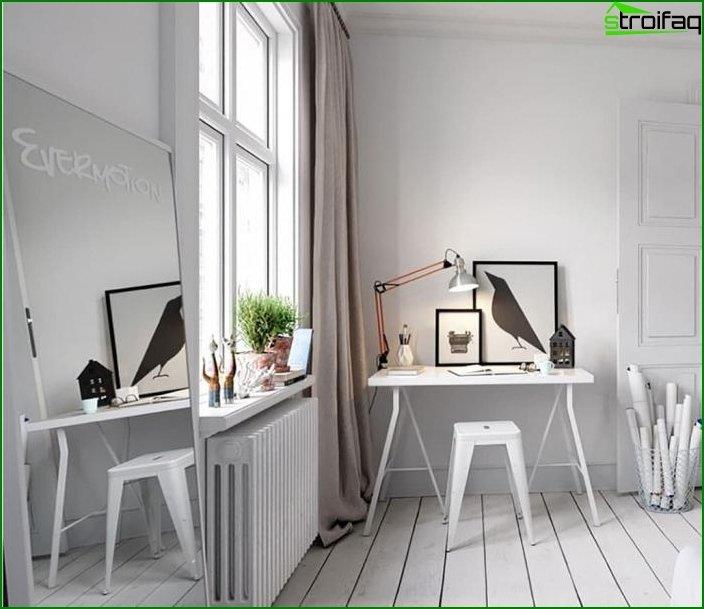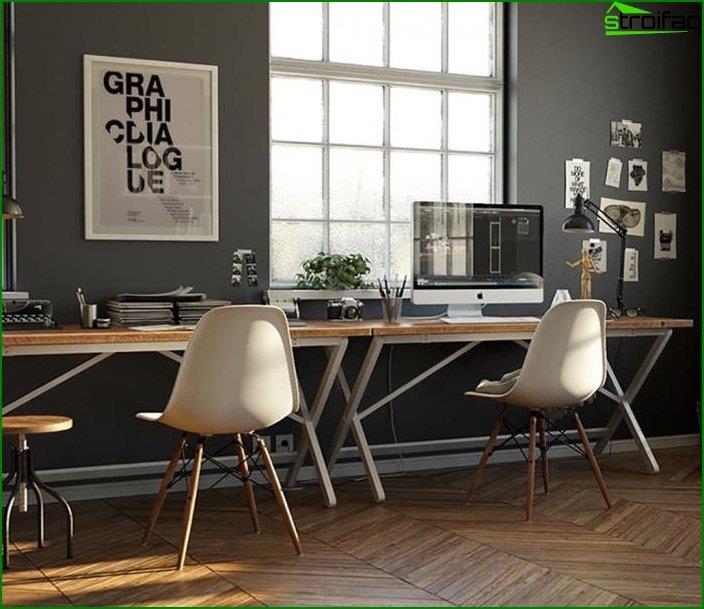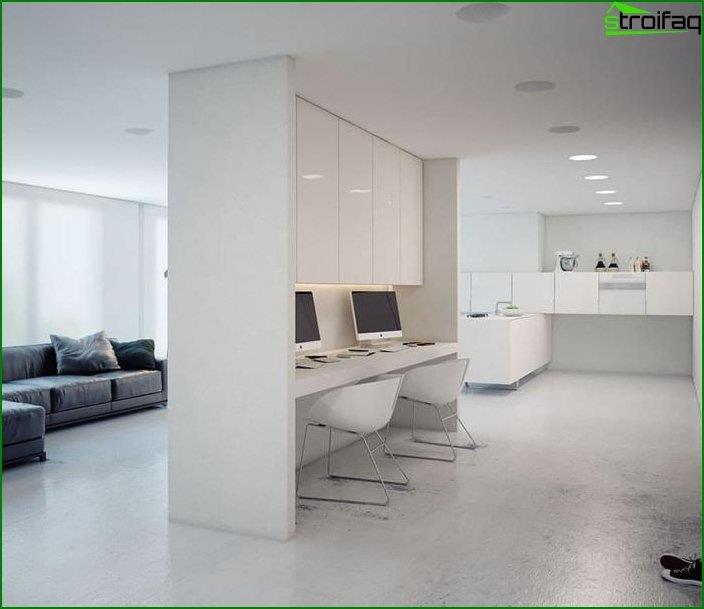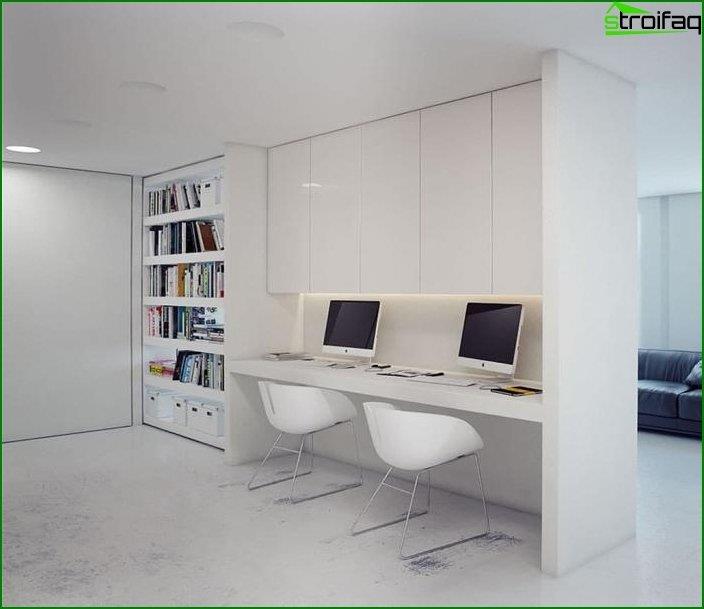 Bathroom furniture
It is in the bathroom that the stone will lookAs it is impossible more by the way! It's stylish, and functional, and beautiful, and practical. And the stone you can use not only for the decoration of walls, but also as the main material for the manufacture of bathroom furniture.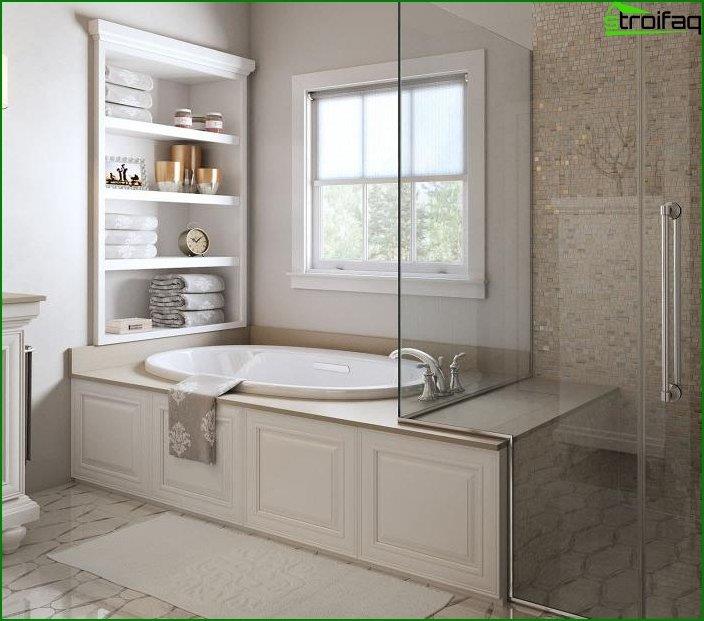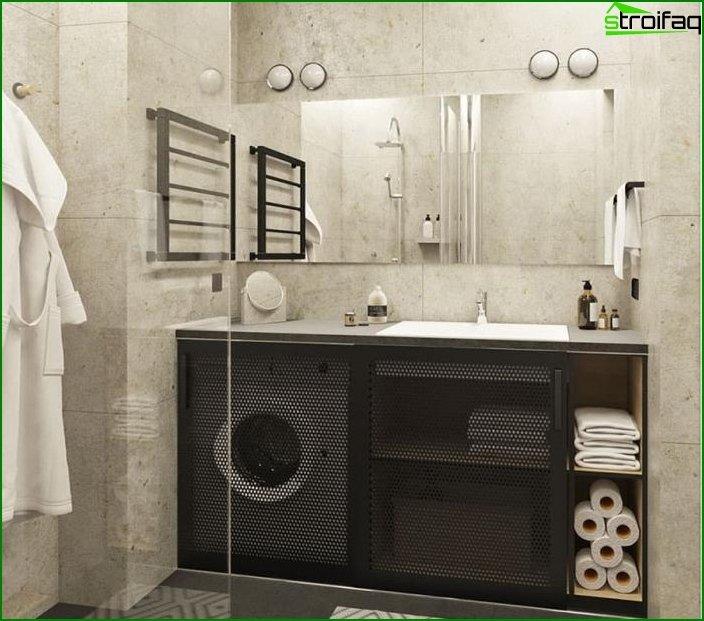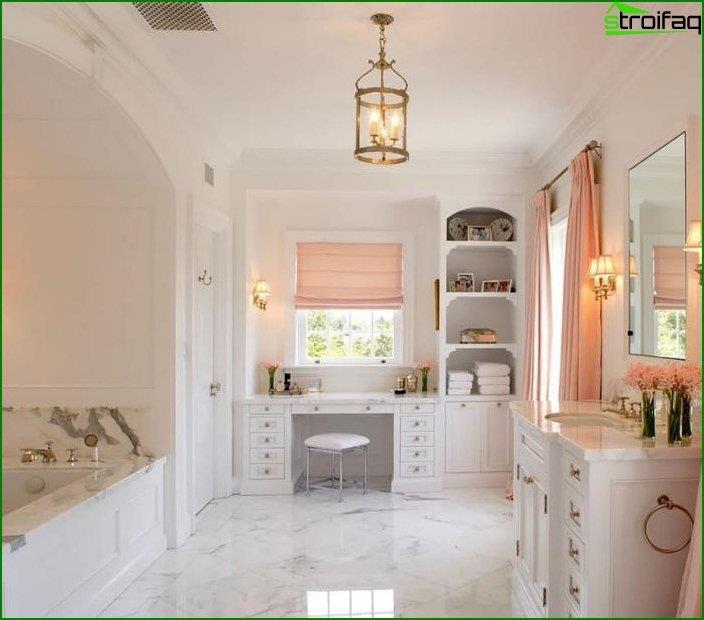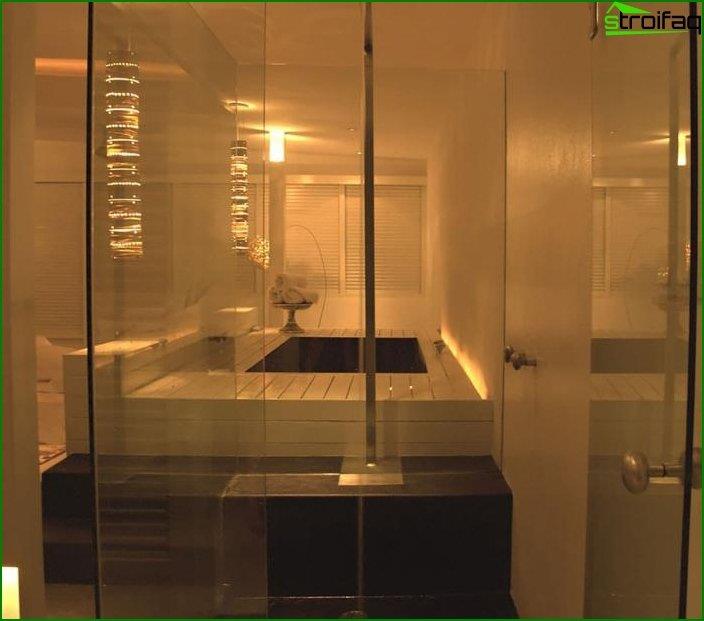 The main rules for choosing stylish curtains
In 2017, there are several main trends that should be considered when choosing curtains:
Curtains made of light, air, soaring pastel shades with decorative elements of feathers, rhinestones or sequins. Such curtains are ideal for a living room or dining room.
Curtains made of dense fabrics with bright geometric patterns are an excellent option for a bedroom interior.
Curtains of coarse fibers of natural shades with vegetable print. What could be better for a Provence style kitchen?
Ultra-modern curtains of luminous,Imitating a copper wire or supplemented with metal inserts of a fabric. The high-techness of such curtains speaks for itself: this is an amazing solution for modern interior design of the apartment.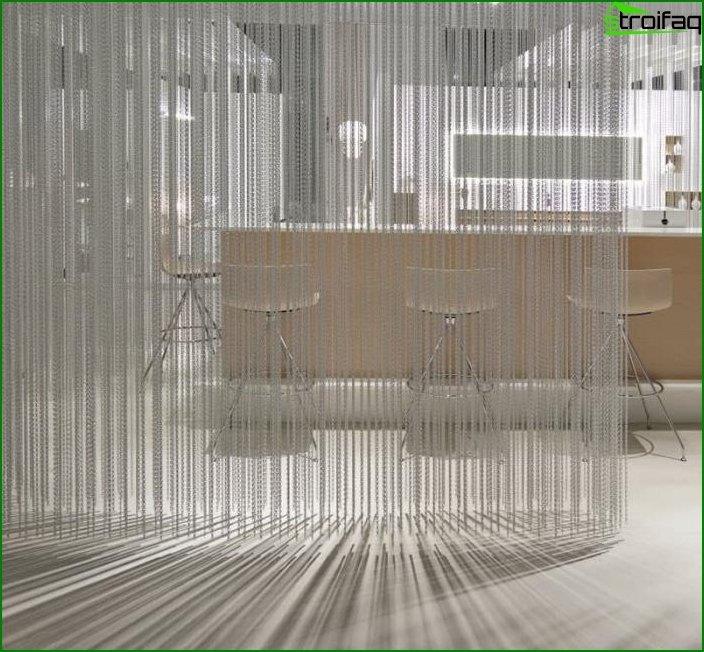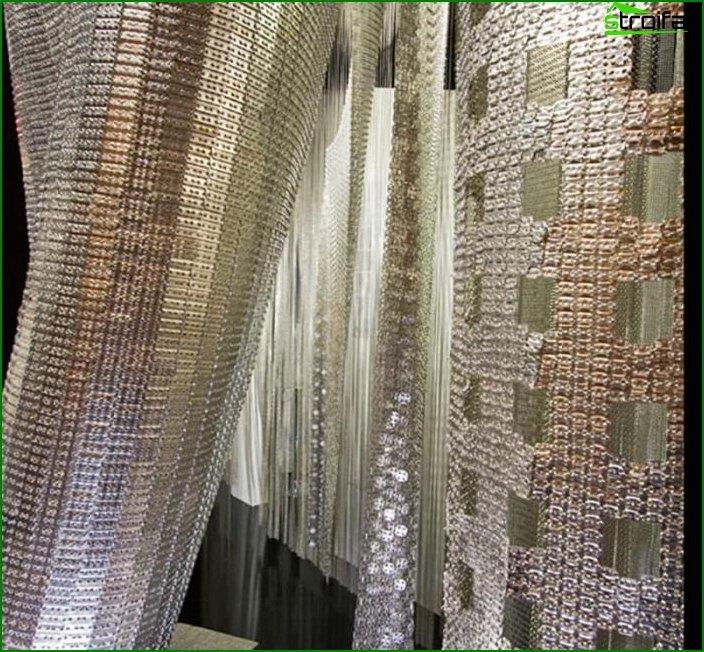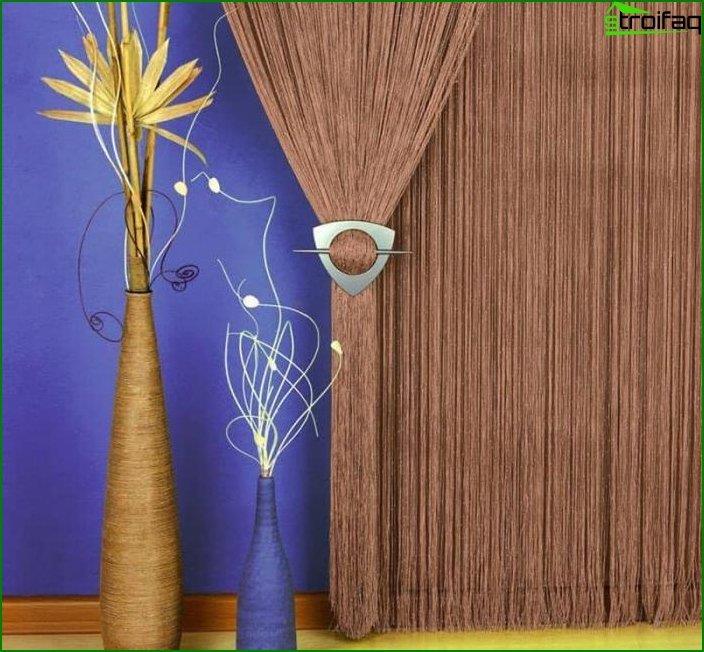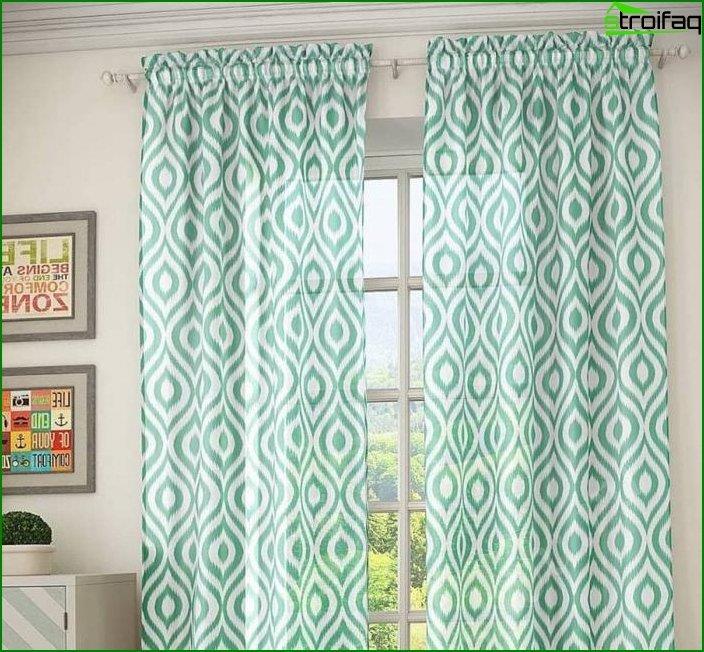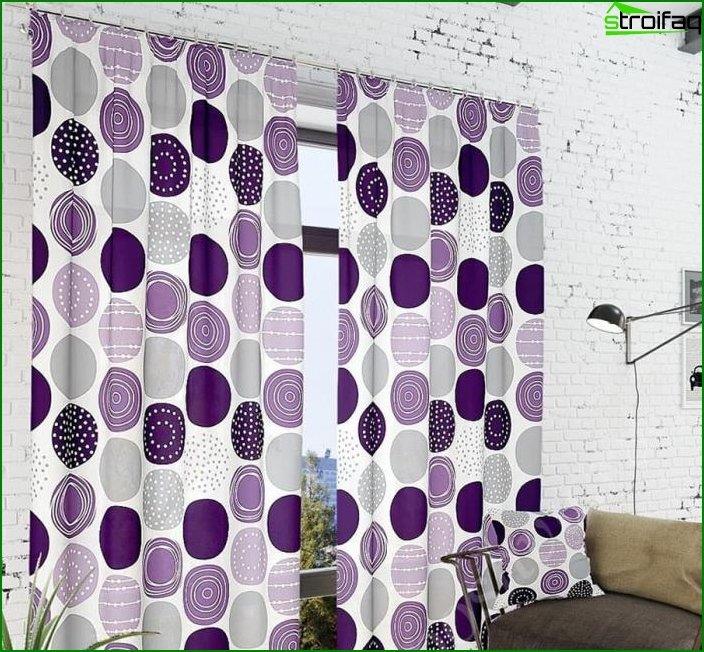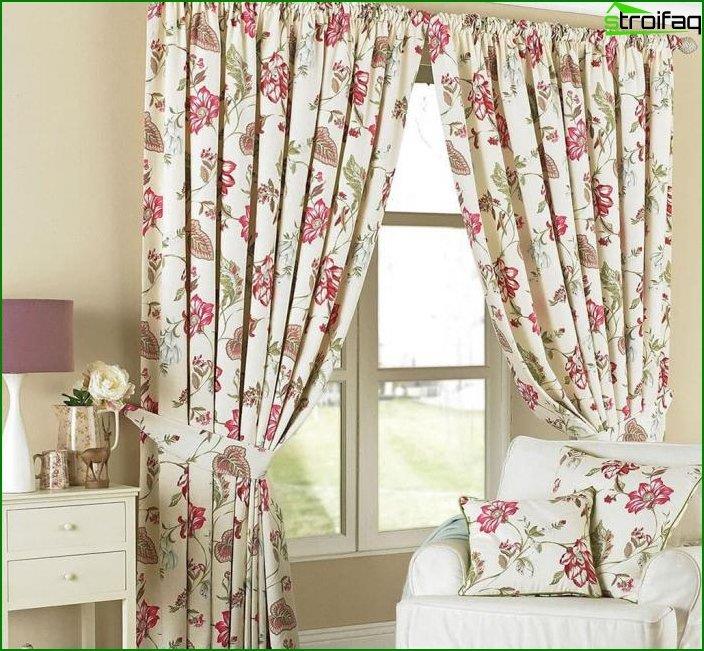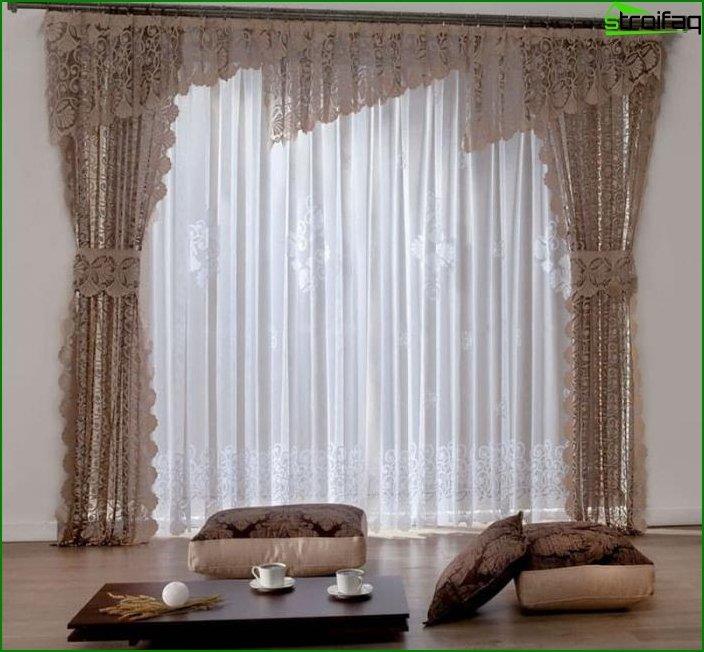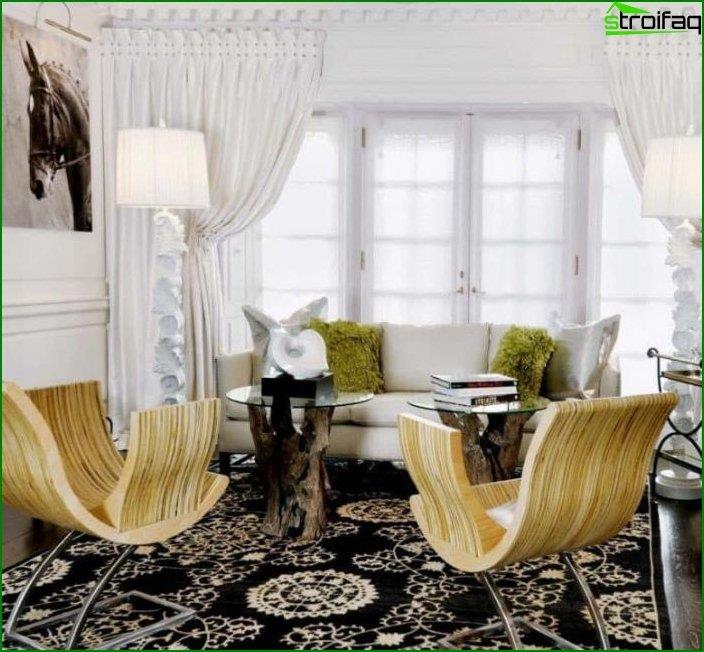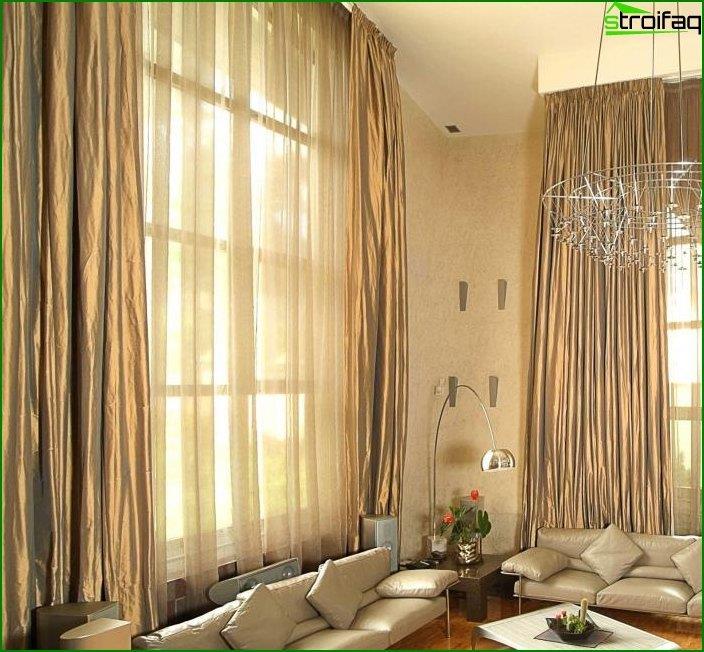 Which finishes to choose for surfaces?
Ceiling
When finishing the ceiling, it is worth remembering oneThe main rule: experiments are only allowed in high and spacious rooms! If your apartment has ceilings of 3 or more meters - boldly decorate them with textural elements, textured installations or multi-level structures. Otherwise, it is better to do with small decorative panels of light colors.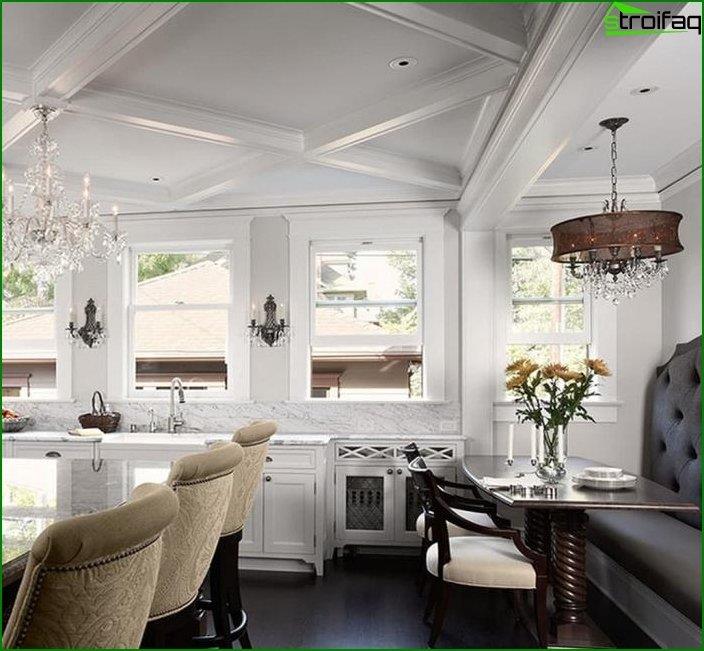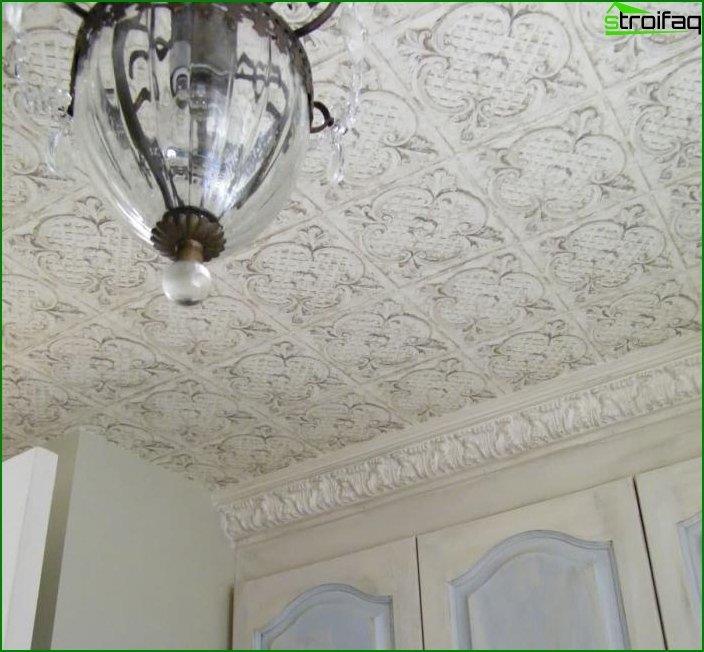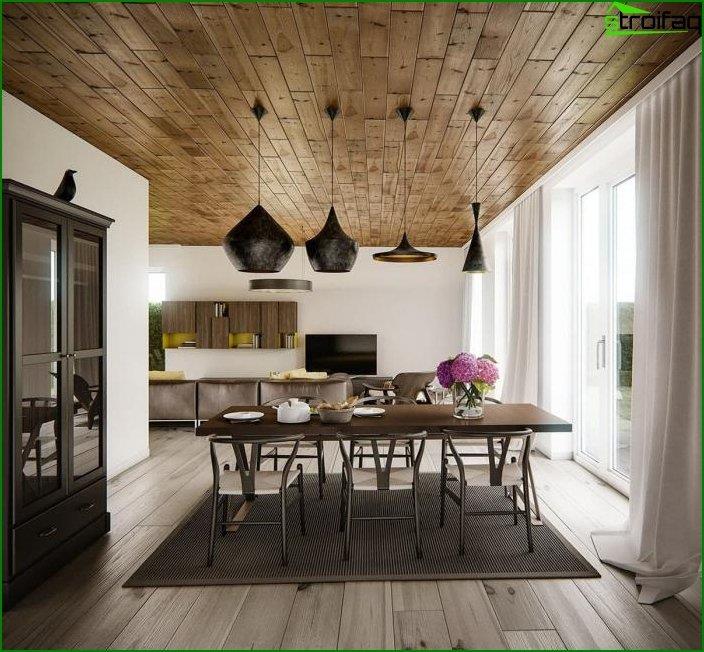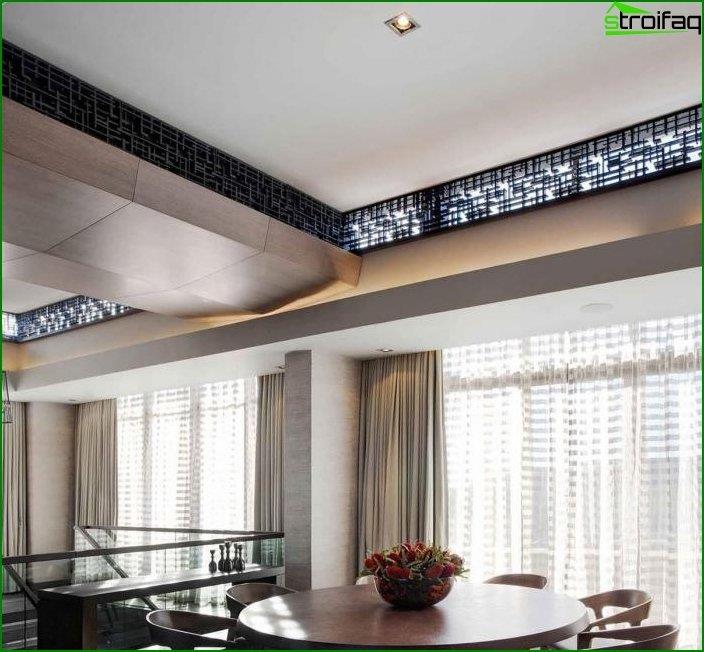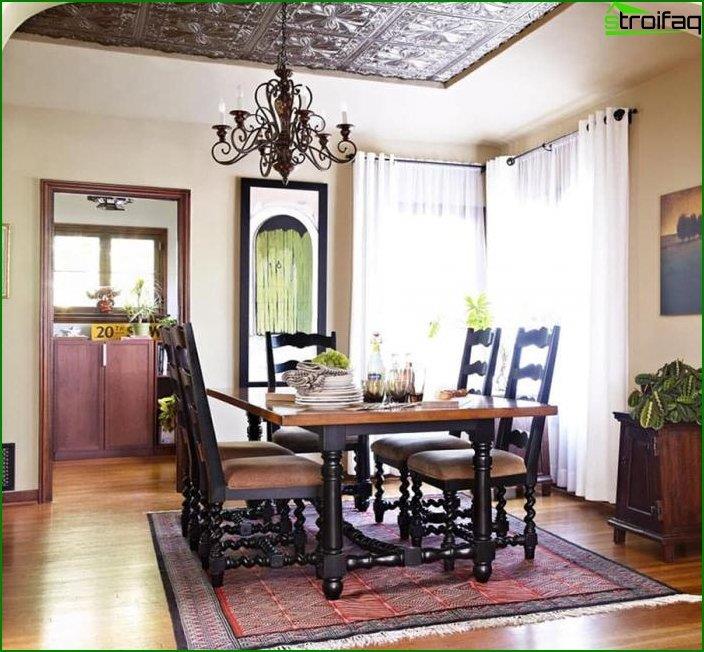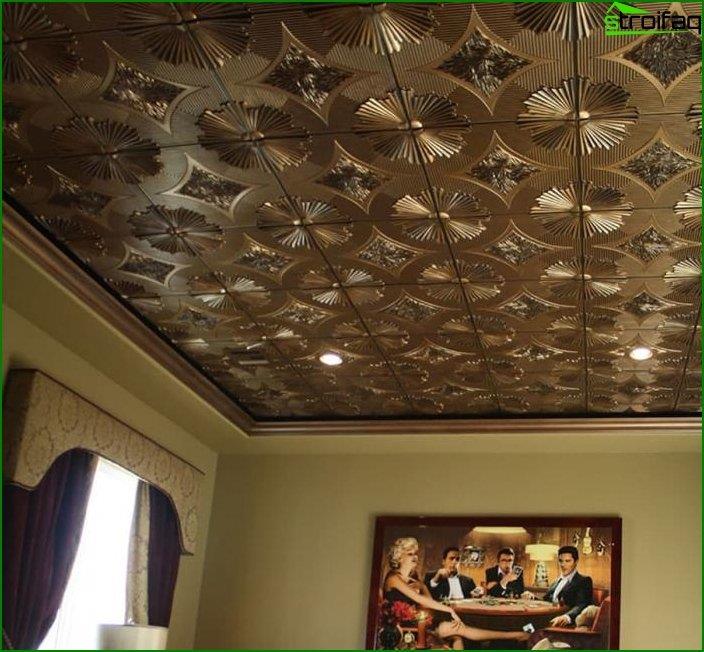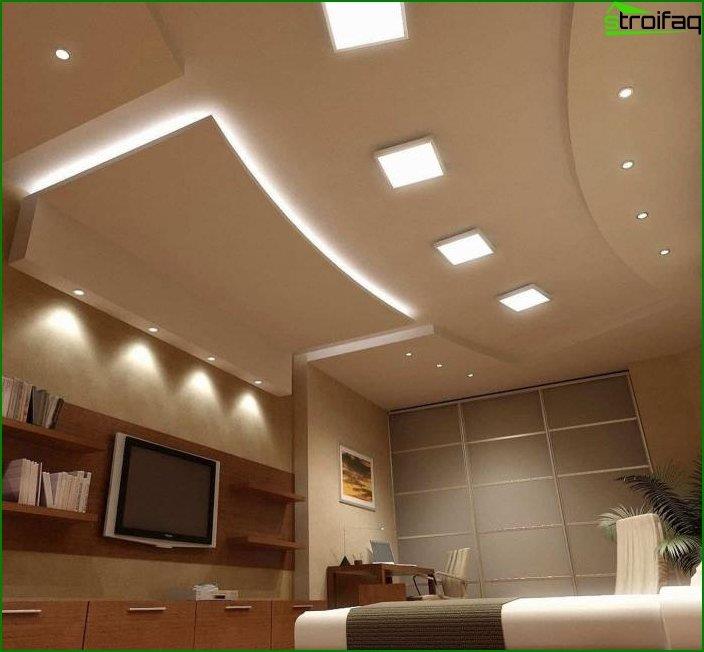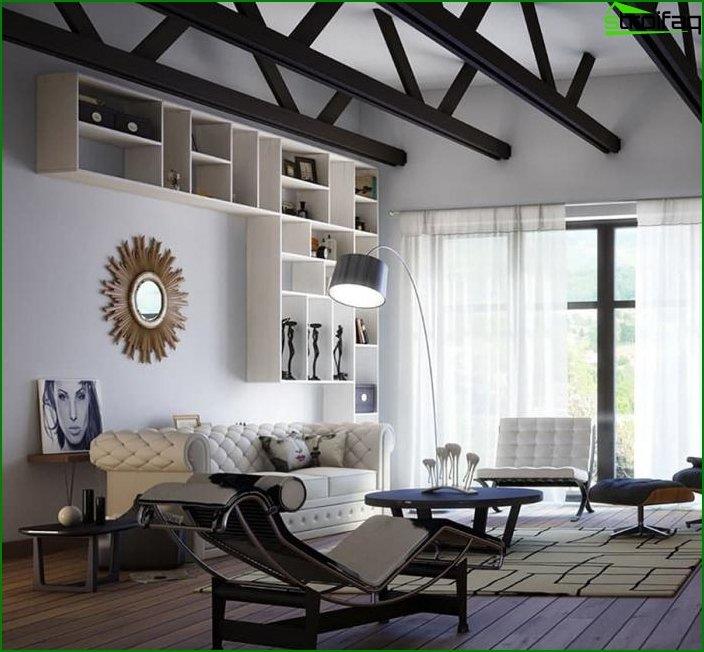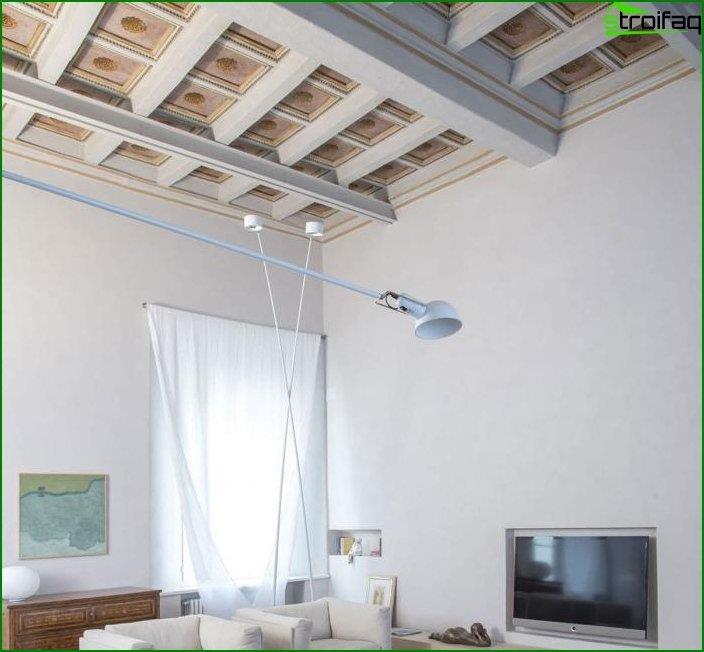 Walls
In 2017 everything that is pleasant to the touch is fashionable. The walls are not an exception. Ideally - use wooden or stone panels or textile upholstery, for example from velvet. But a more budget option - wallpapers - will also look good in the interior. This year, designers recommend using textured wallpaper from fiberglass or on a textile basis.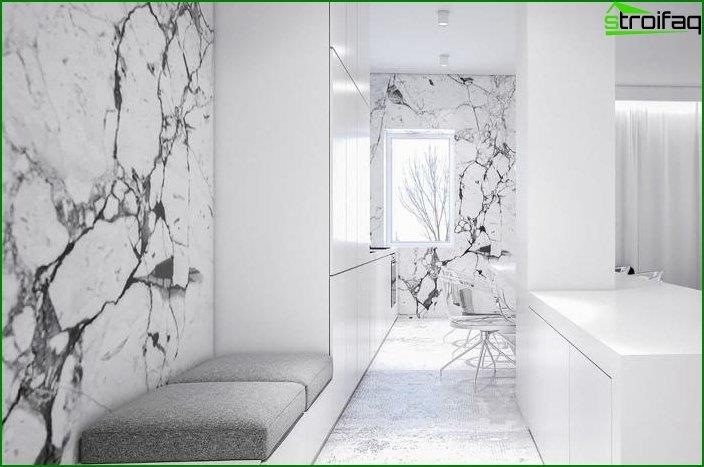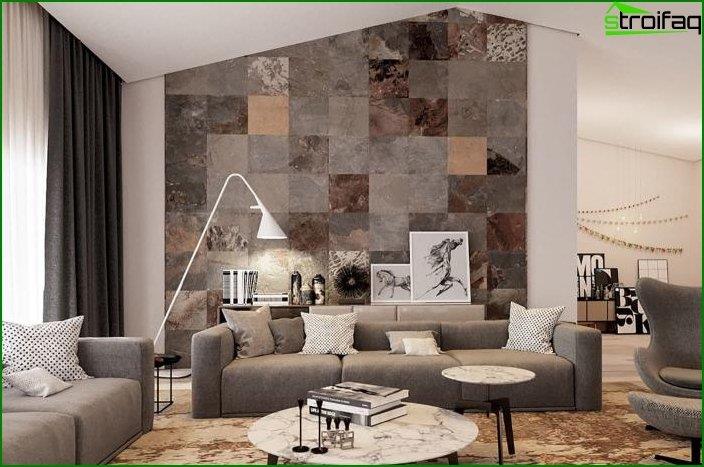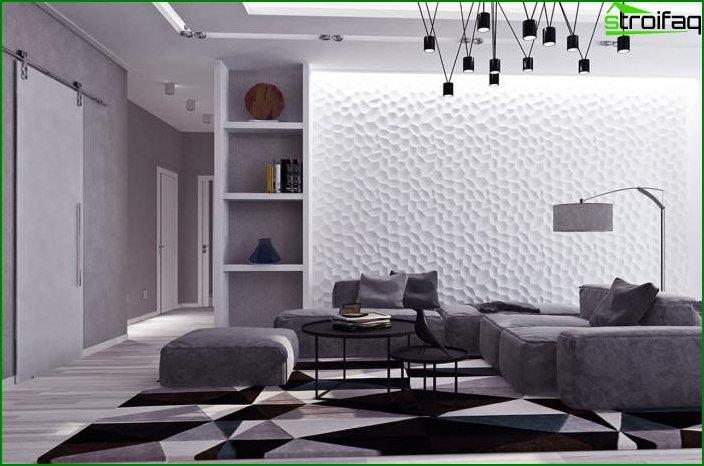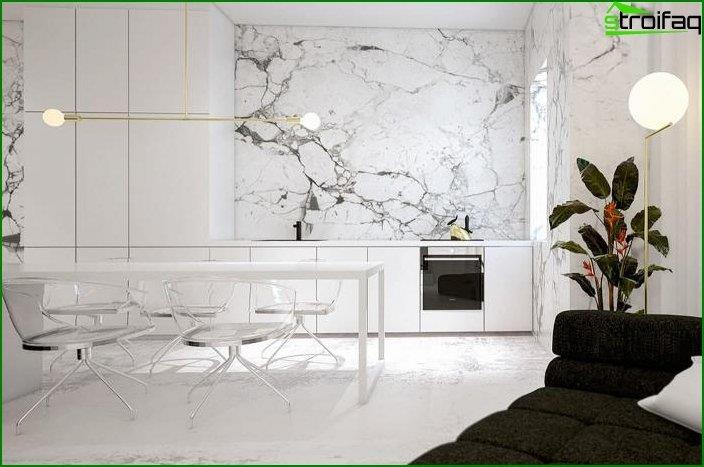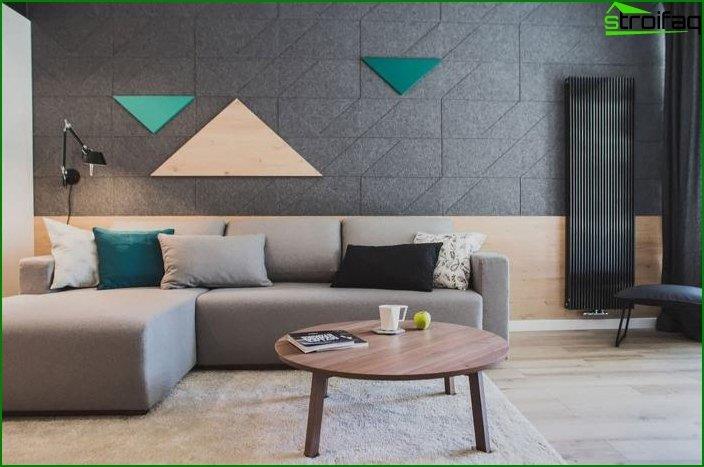 Floor
You are dreaming that your habitation will excite the luster andChic? What could be easier! Use marble for finishing the floor! Such a floor covering perfectly fits into the traditional styles of interior decoration of the apartment. For styles of loft, high-tech and minimalism, choose self-leveling floors with a reflective effect.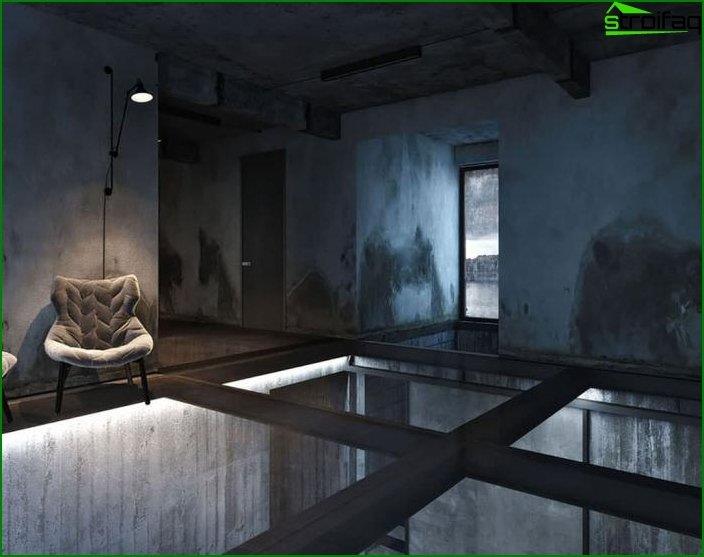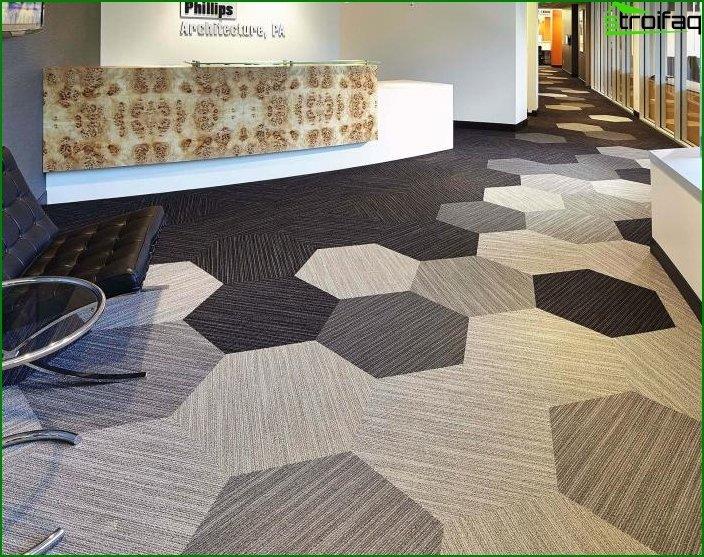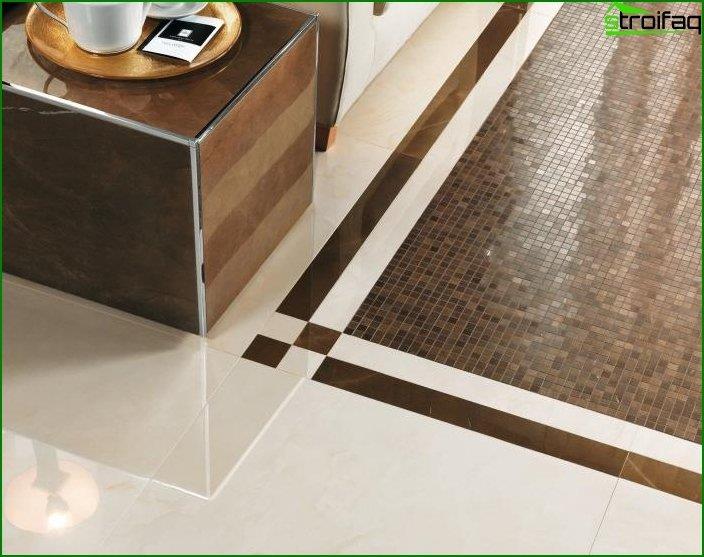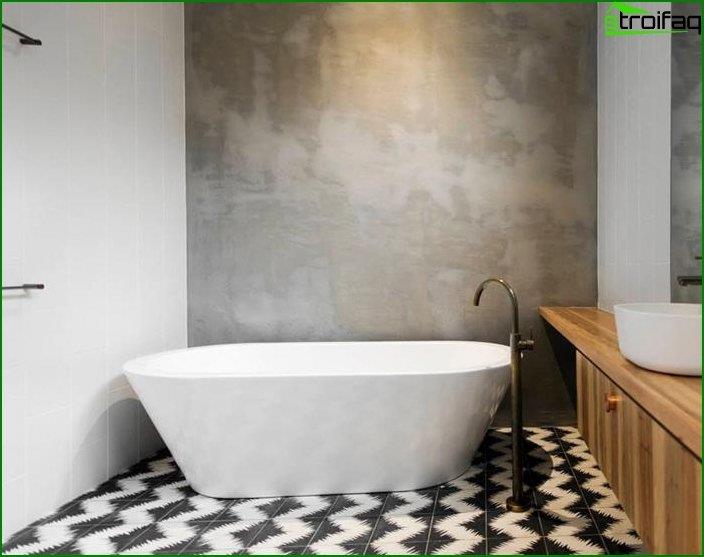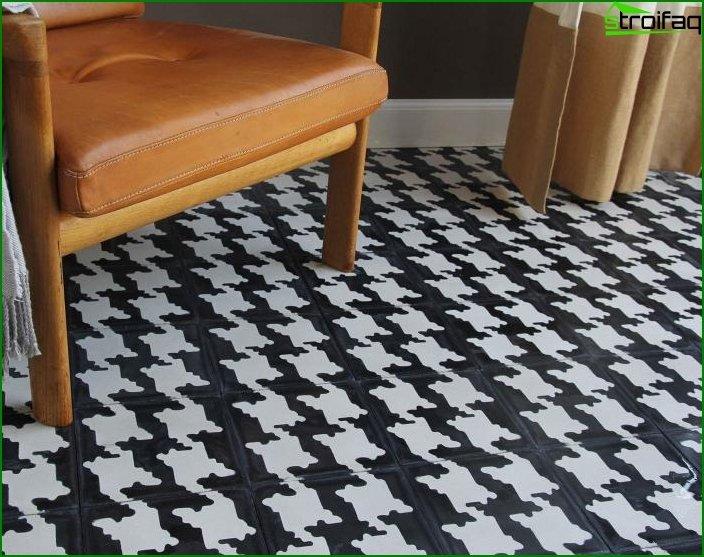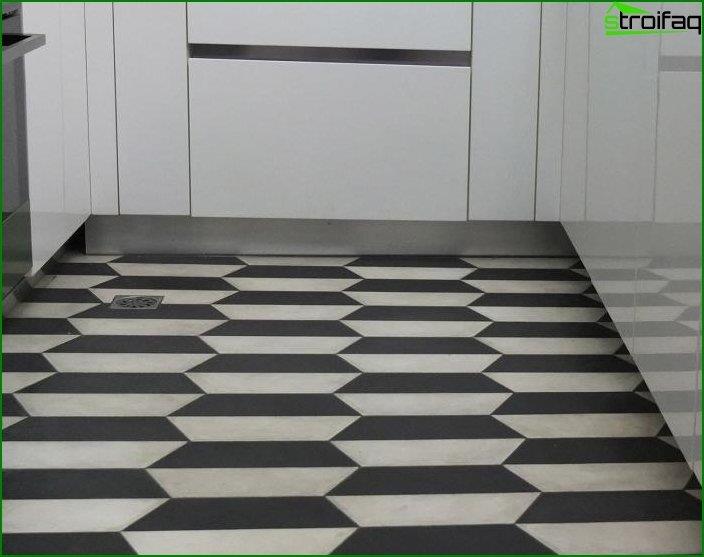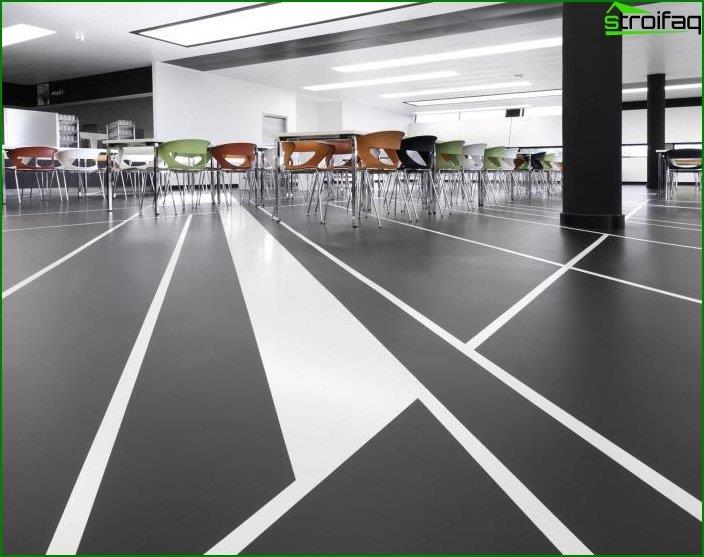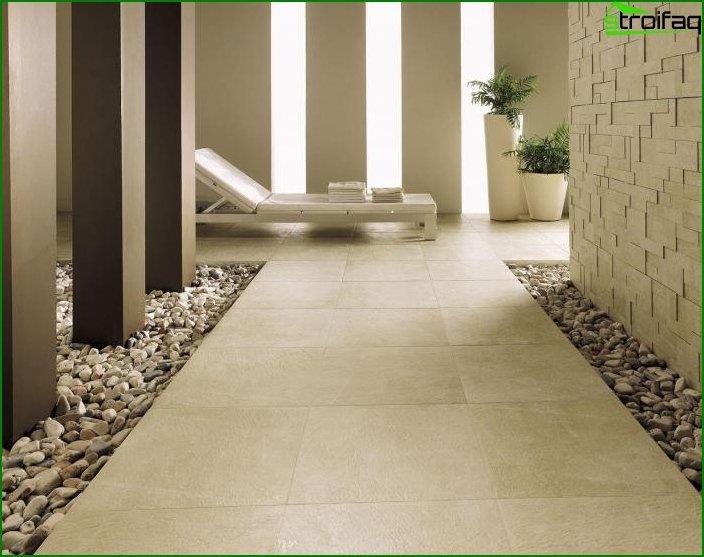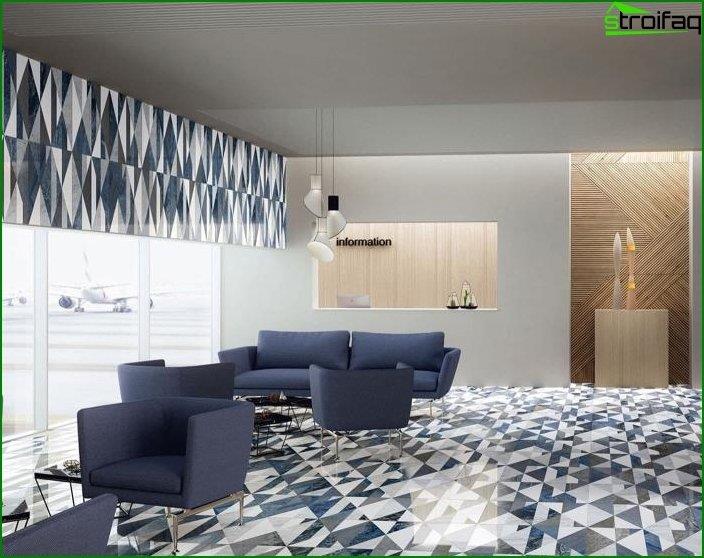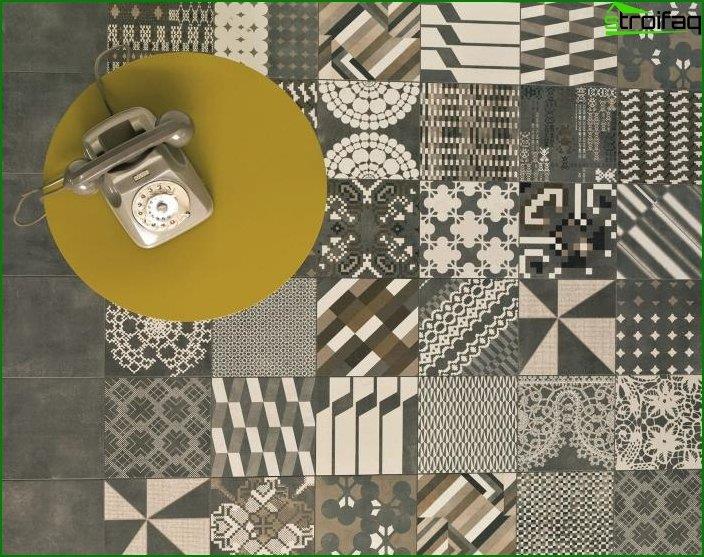 The best design ideas for different rooms
Modern ideas for a living room interior
The main decision in 2017 for the interiorThe living room is the rejection of massive soft furniture in favor of lightweight foot designs. The walls can be decorated with mirrors. A special charm of your living room will give light decorative partitions from carved wood or glass.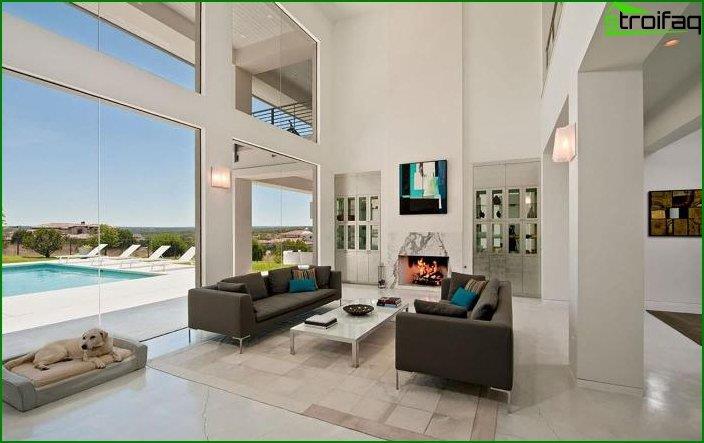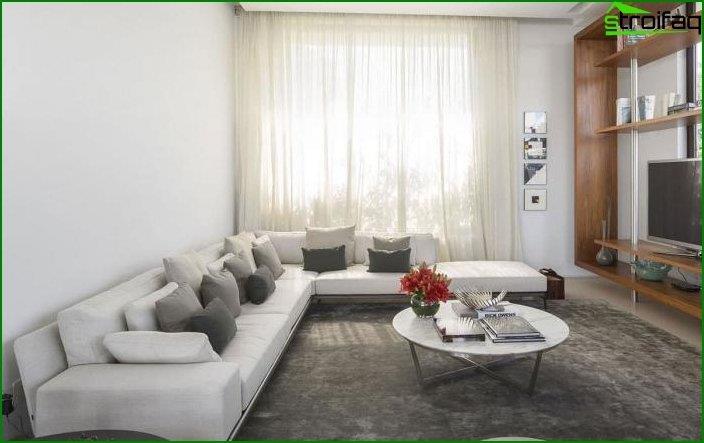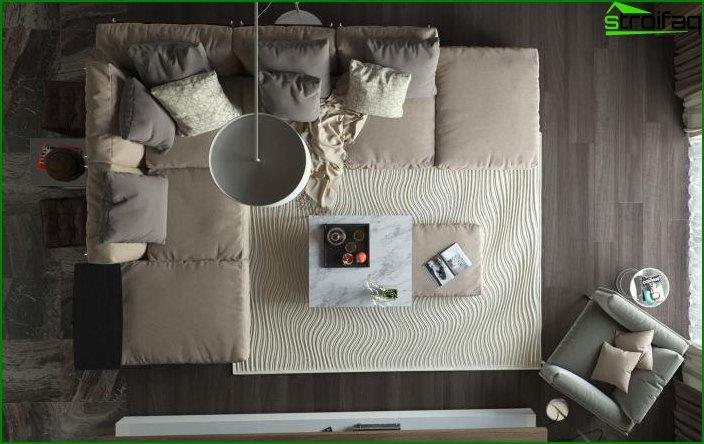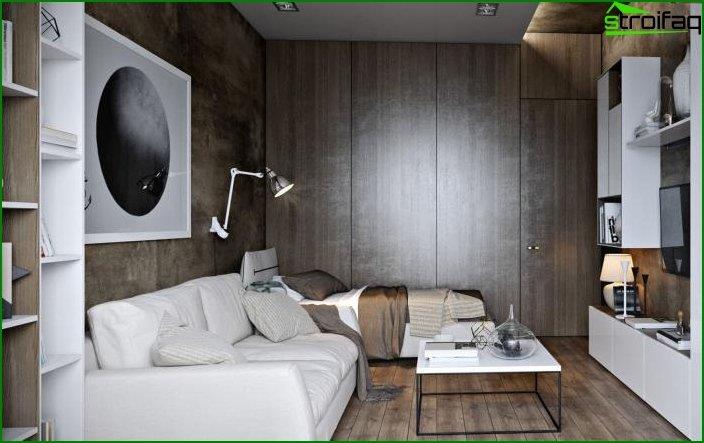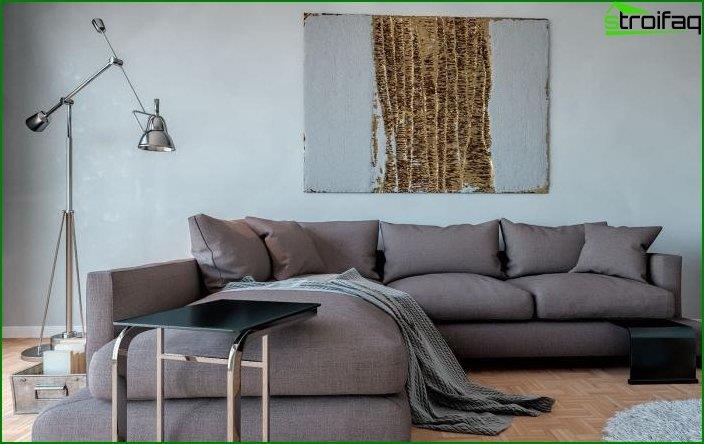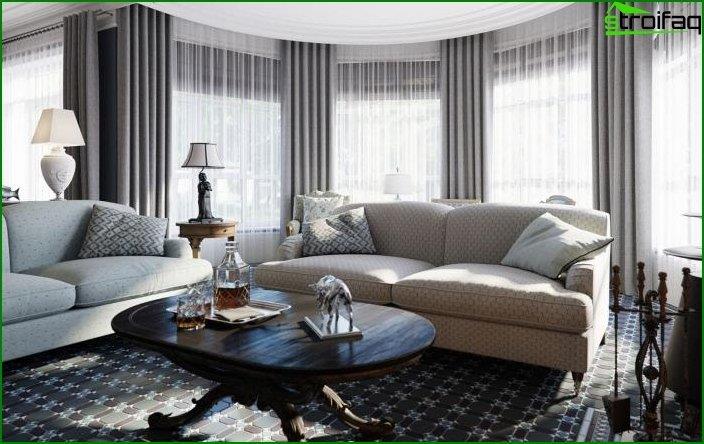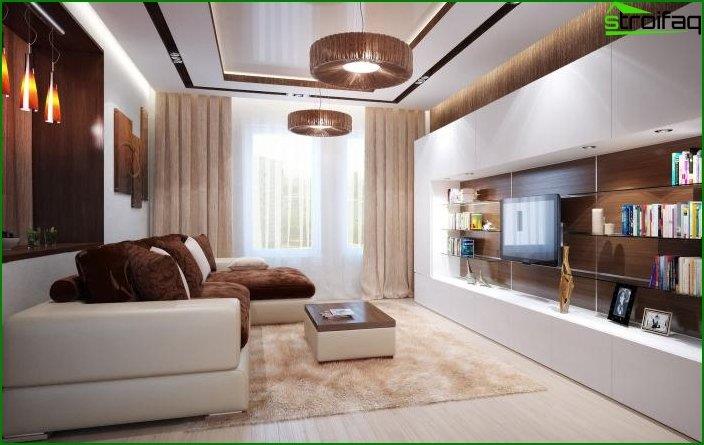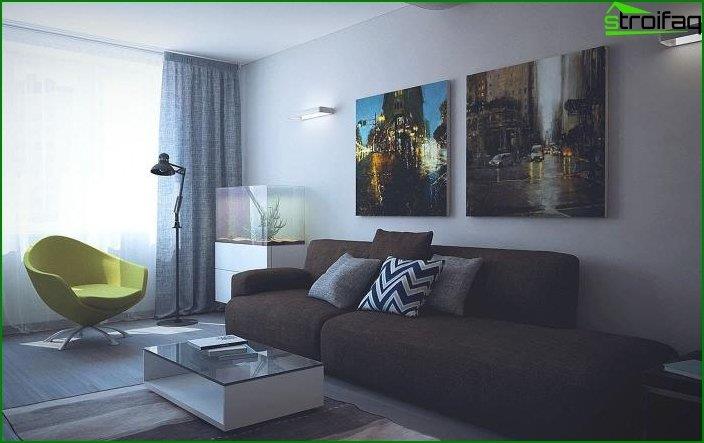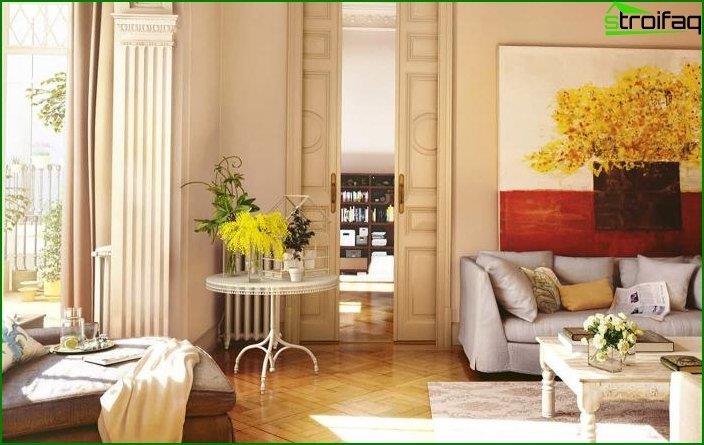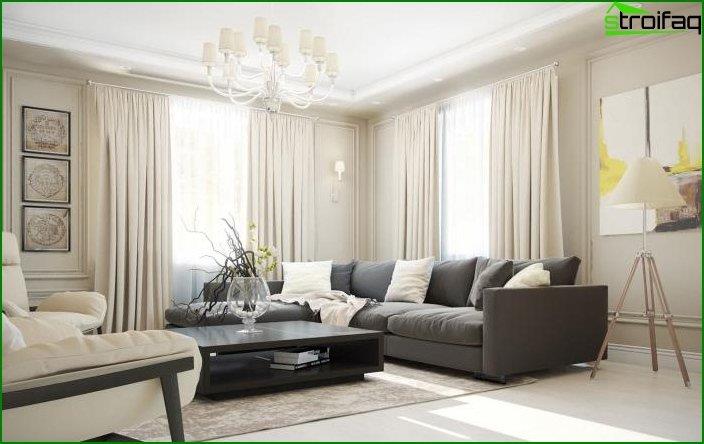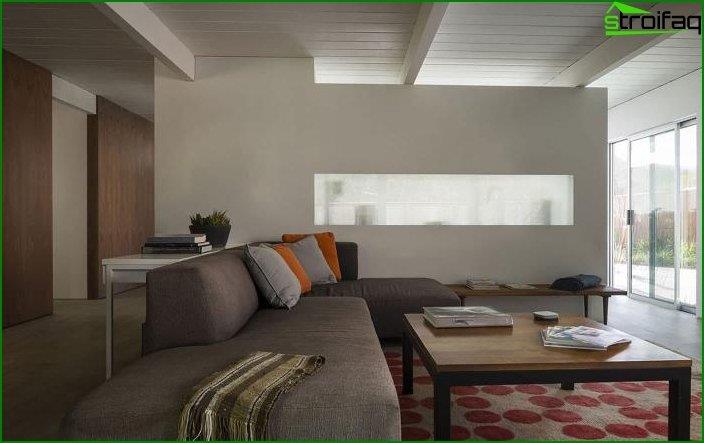 What interior to choose for the kitchen in 2017?
The attention of designers this year is concentratedPrimarily on creating an interior for miniature kitchenettes. That is why the Ikeev mini-kitchens, all kinds of carts-bars on casters and the most hidden home appliances have become so relevant. It is as good as possible in the kitchen fit decorative panels of cork.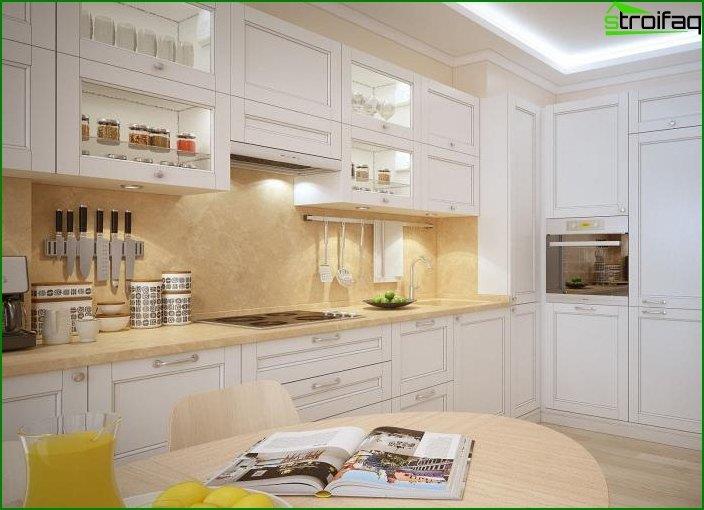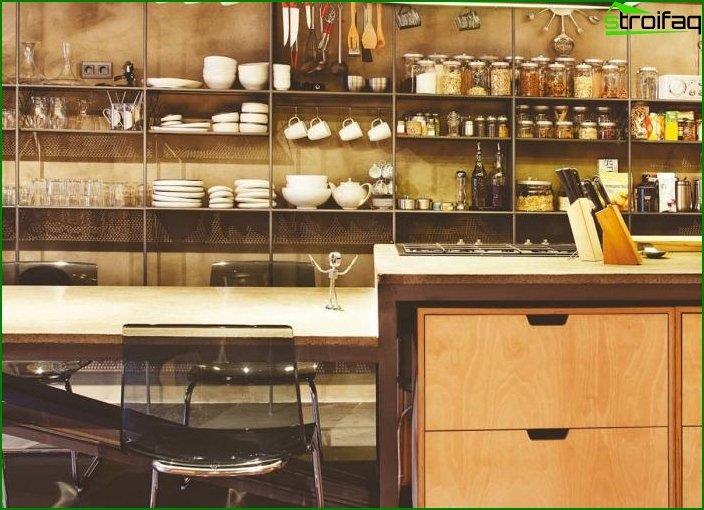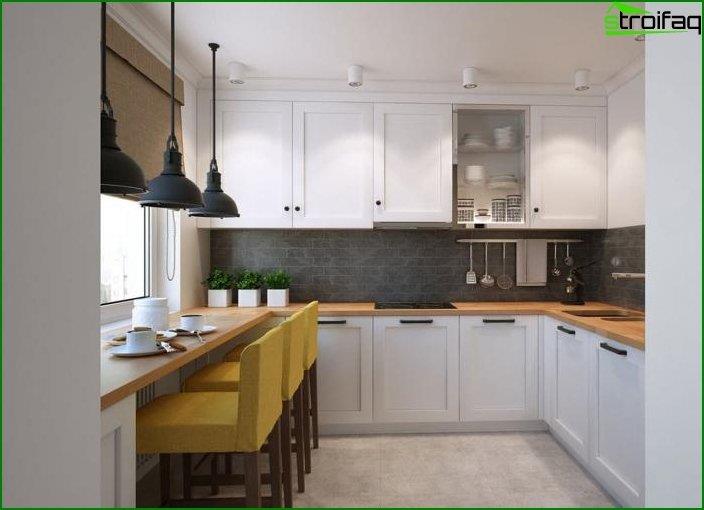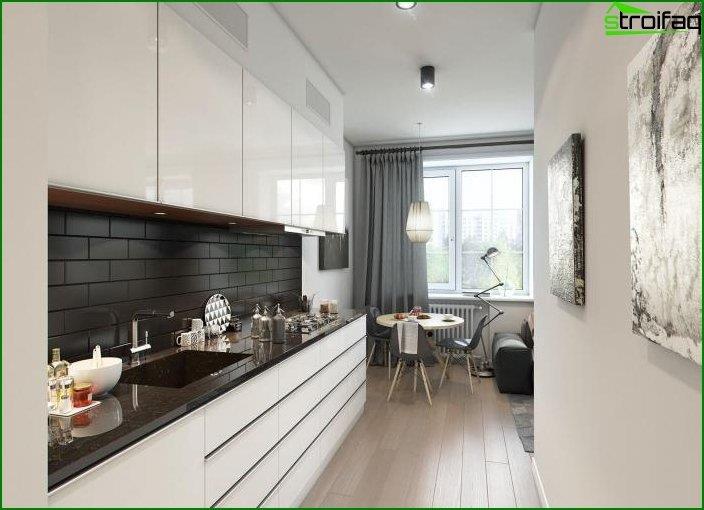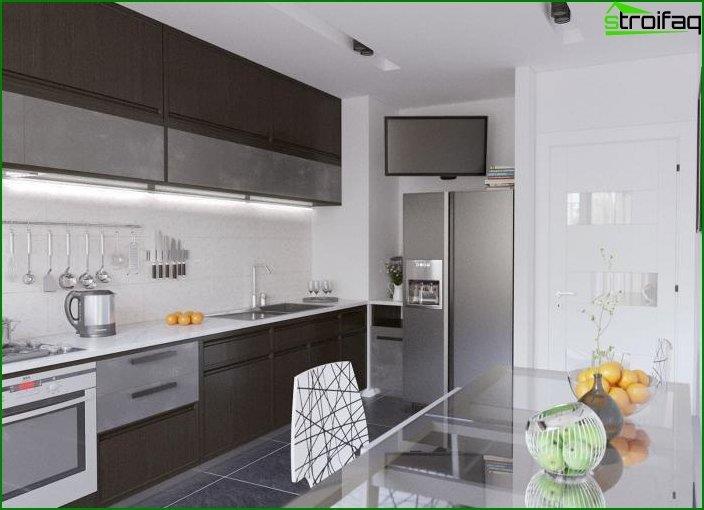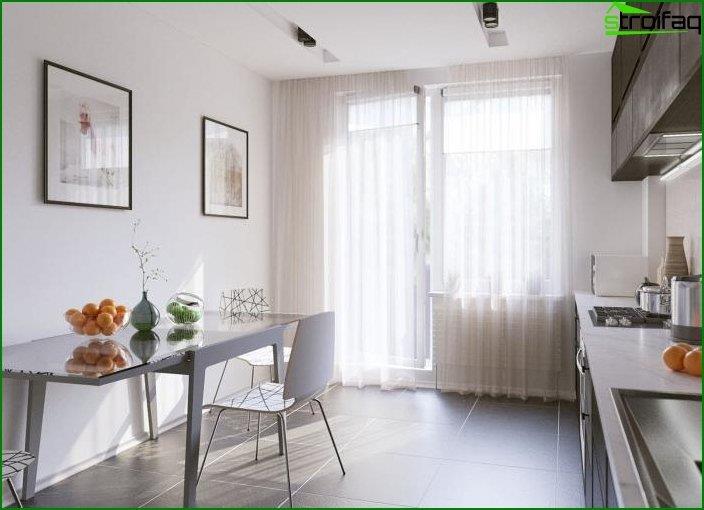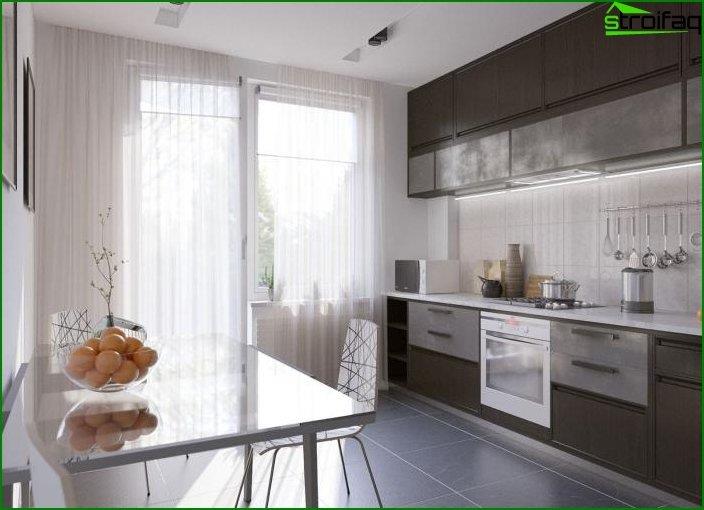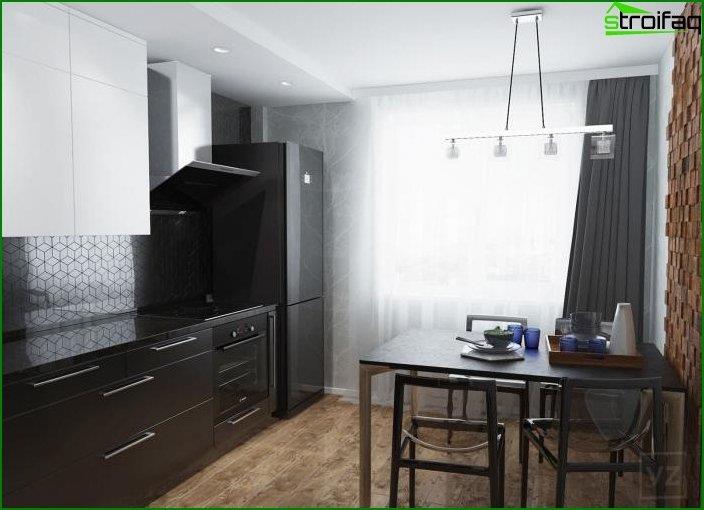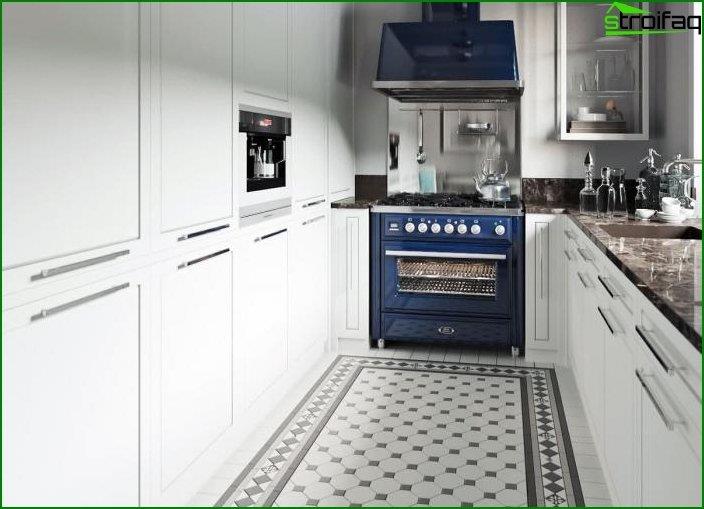 Read more: Kitchen design: fresh ideas in 2017
New for bedroom design
The abundance of textile accessories is exactly whatYou need your bedroom. After all, what can create a greater sense of comfort and coziness than soft cushions with a marble print or a warm blanket with ethnic ornaments? And to make the interior of the bedroom more functional and the furniture with the rounded corners will help also - so there is less probability that you are traumatized. Just do not use a gold-plated fittings, in 2017 - it's a mauveen!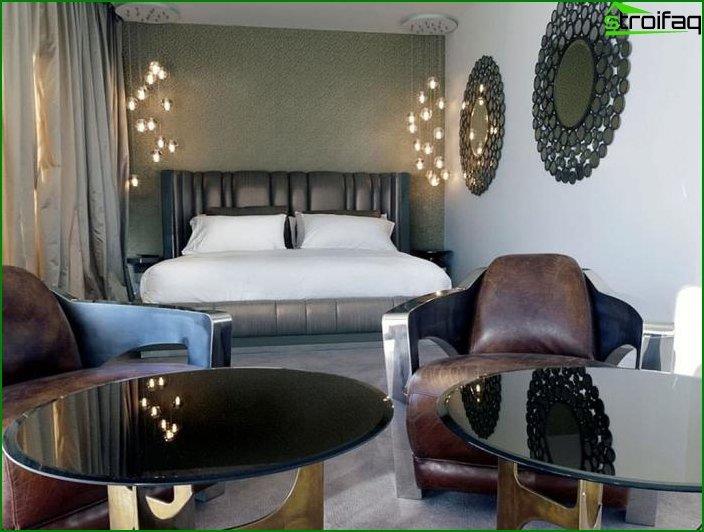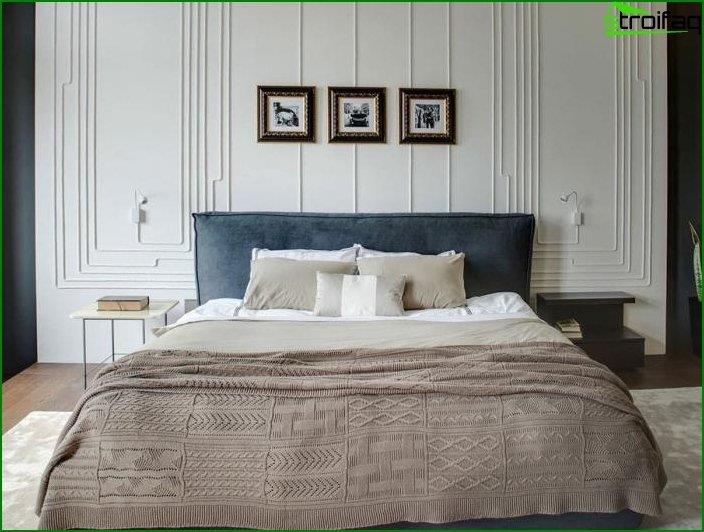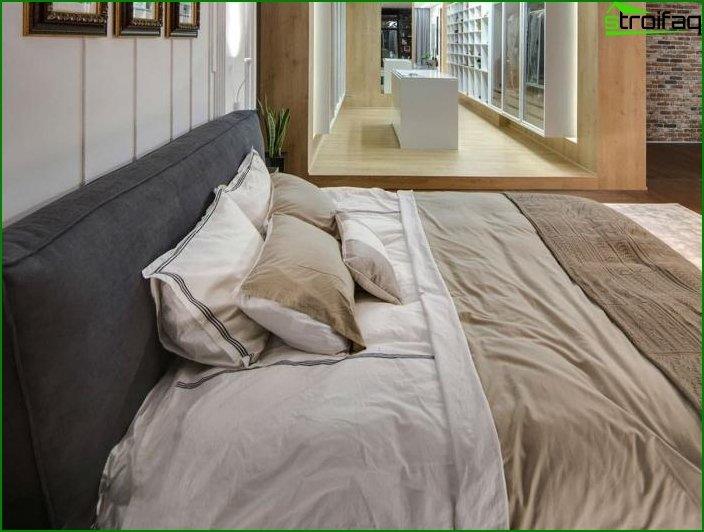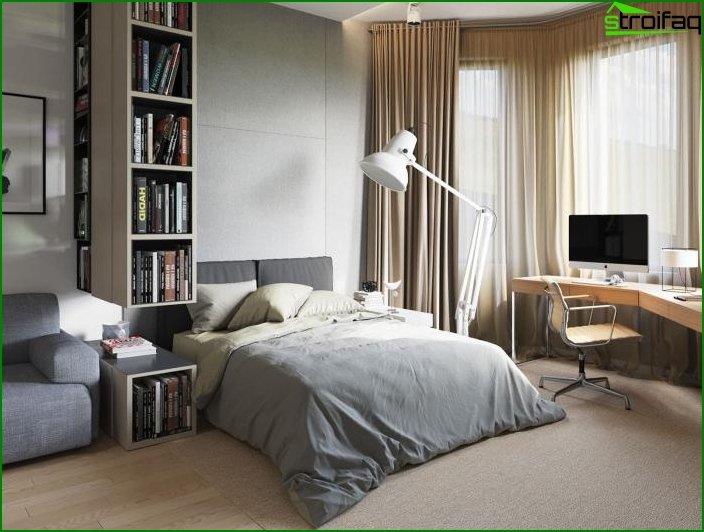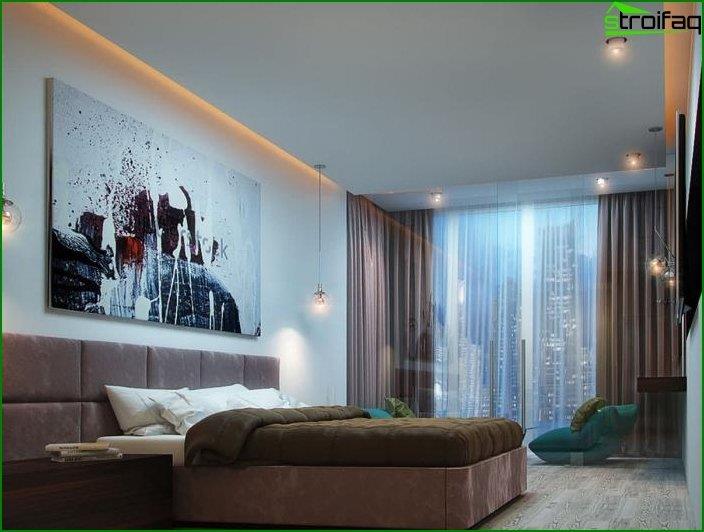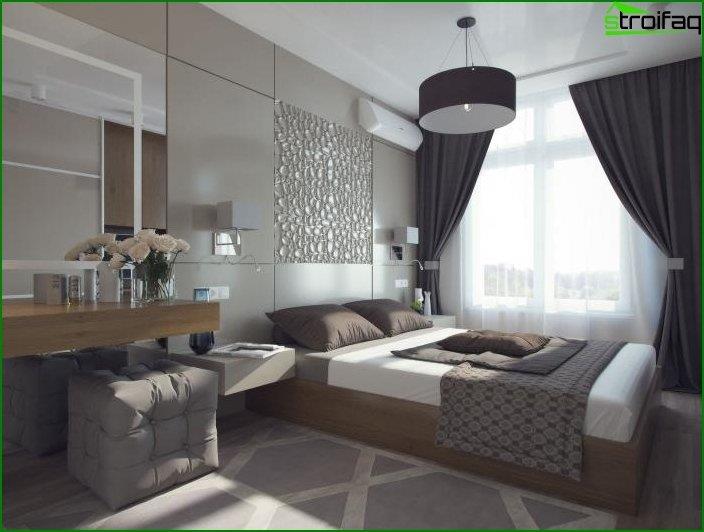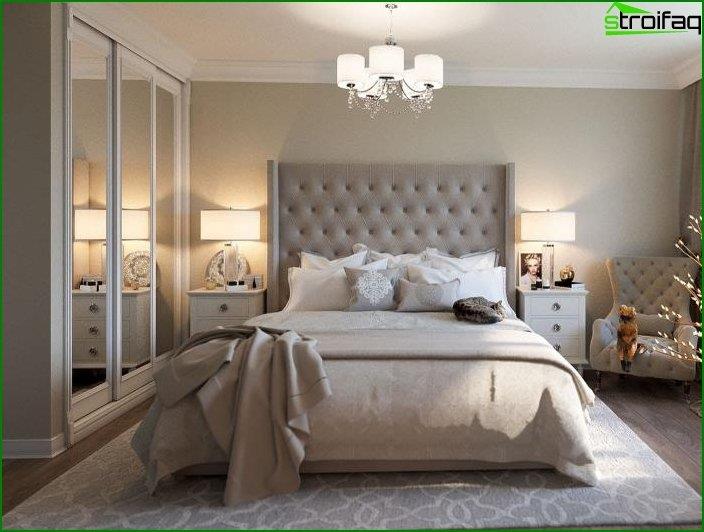 More photos of modern bedroom design See here.
Design of a modern bathroom
In contrast to other rooms in the living quarters,Because of temperature changes and high humidity in the bathroom, it is preferable to give preference not to natural materials, but to their high-tech modern analogues. So your bathroom will not only retain a presentable look longer, but your health - mold and colonies of bacteria are extremely harmful!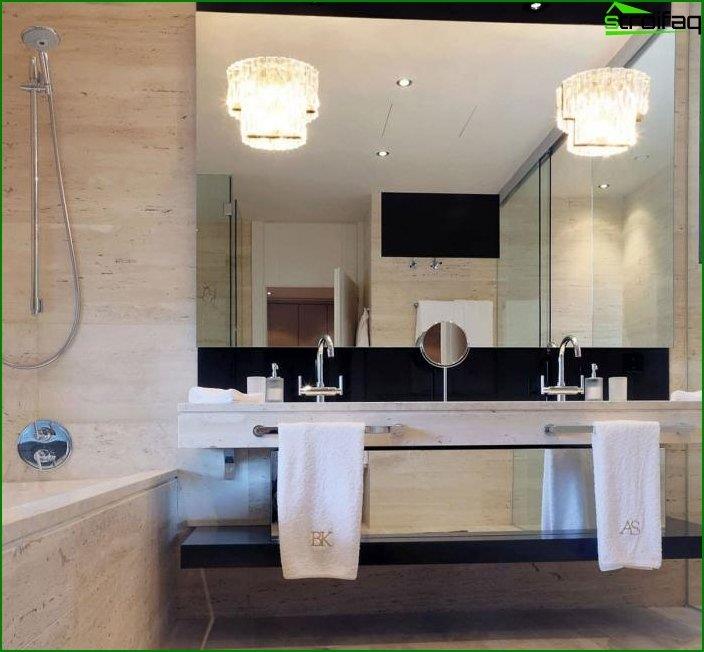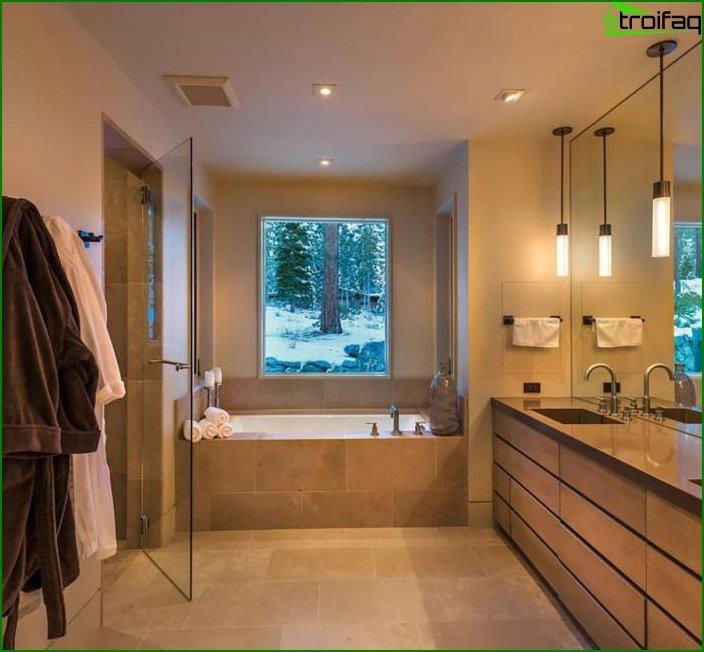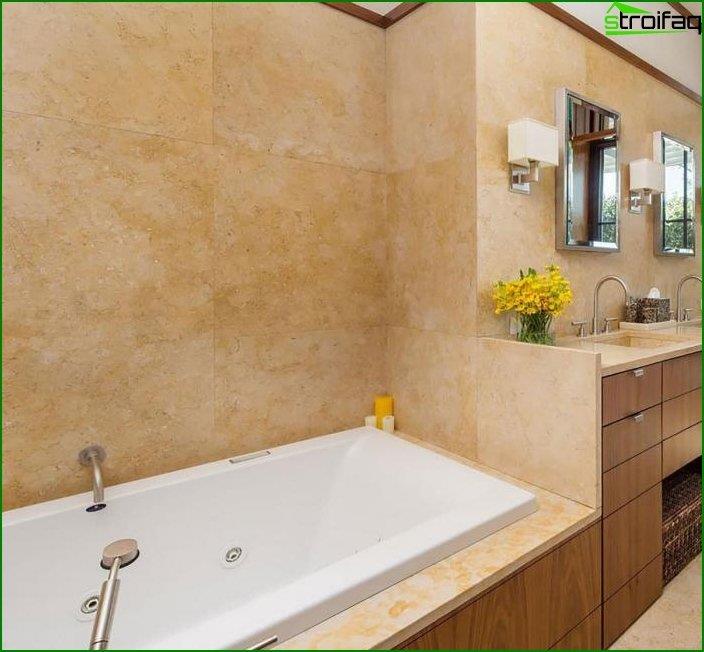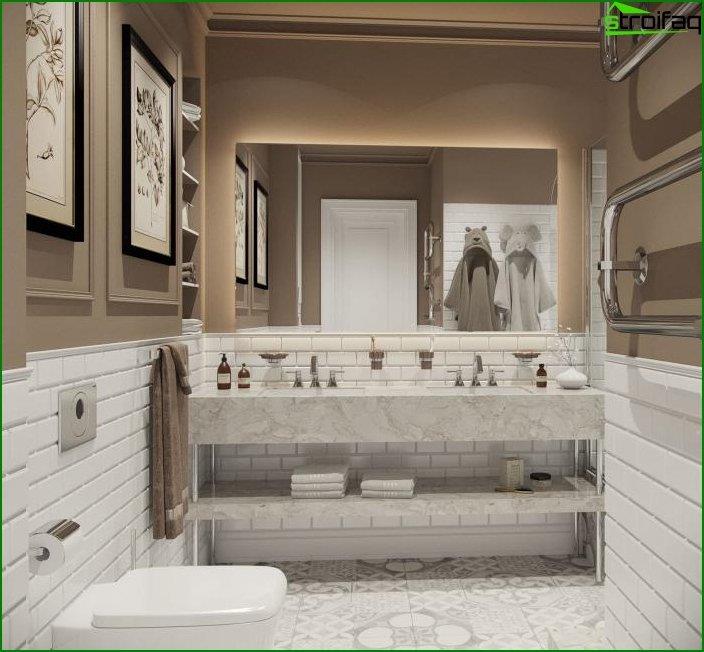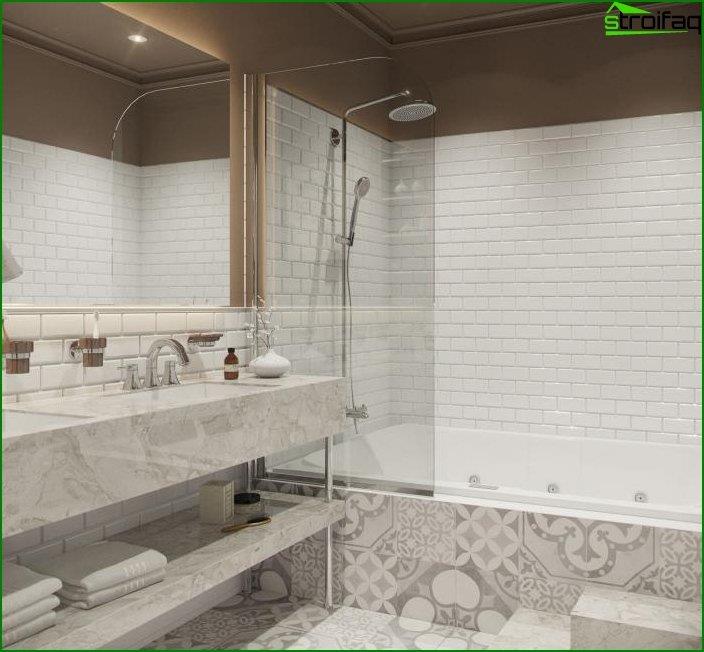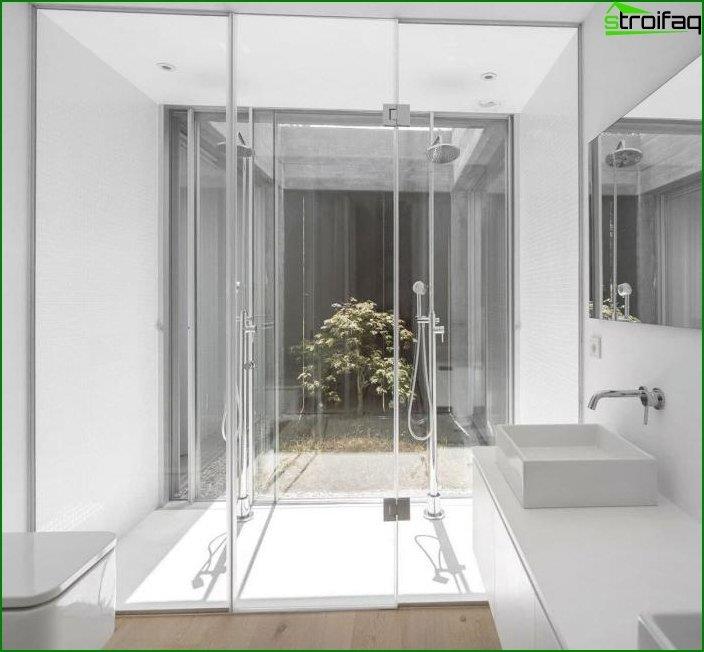 About the design of the hallway in 2017 read here.
Kitchen-living rooms and bedrooms-living rooms
In the past few years, especially popularThe combined spaces were used: kitchen-living rooms, bedroom-wardrobes, living-rooms, bedroom-living rooms. But today, designers are increasingly coming to the fact that different functional areas between themselves are still divided. At least with the help of decorative panels.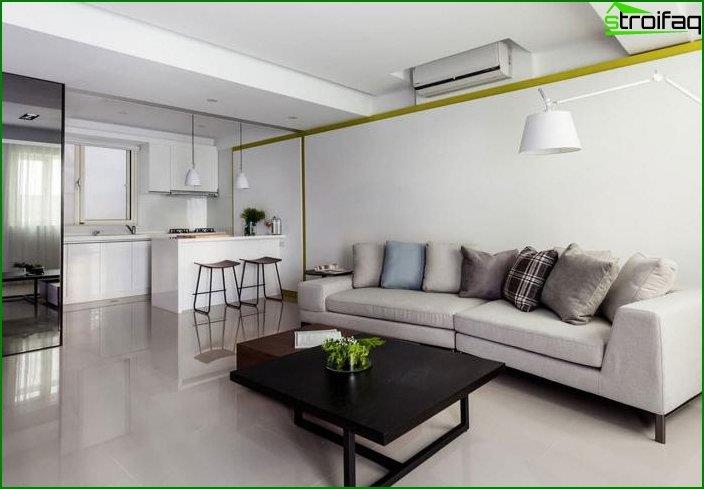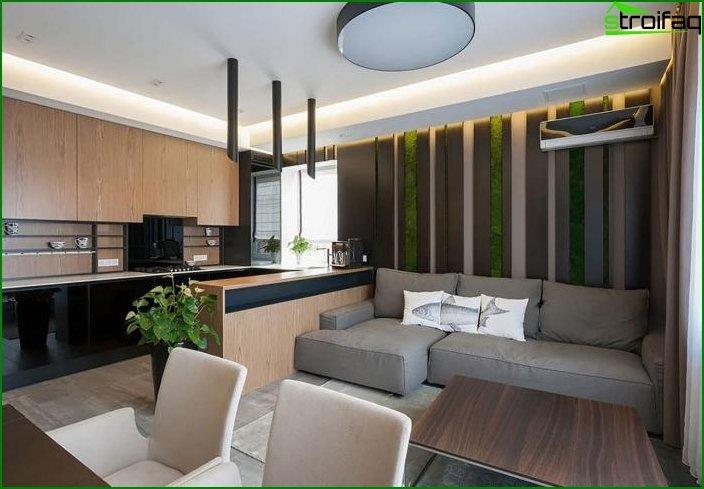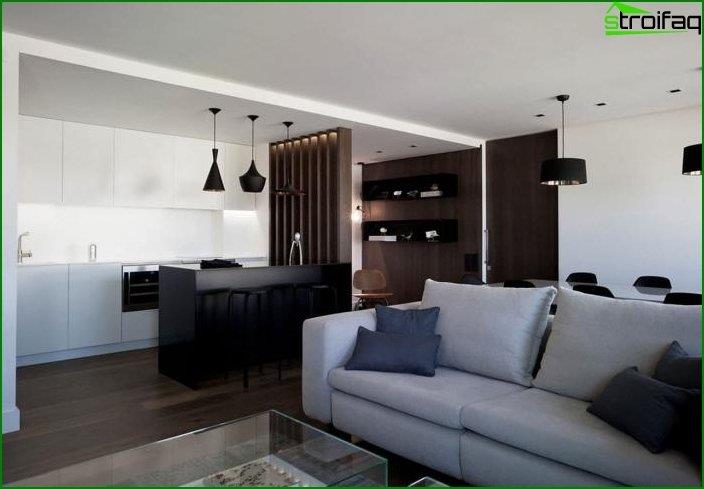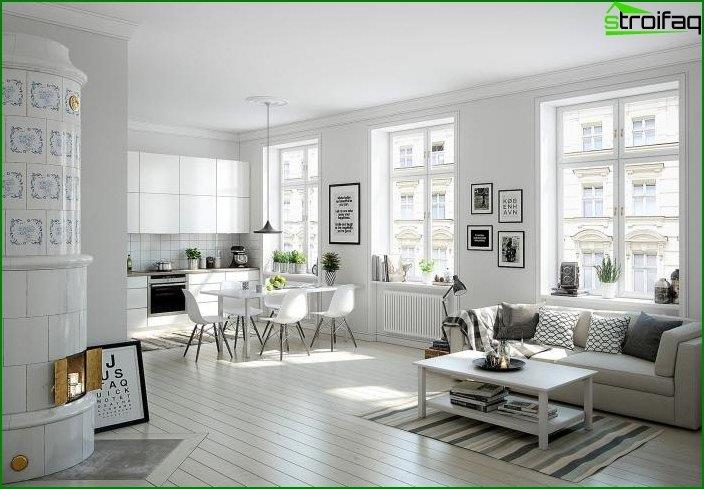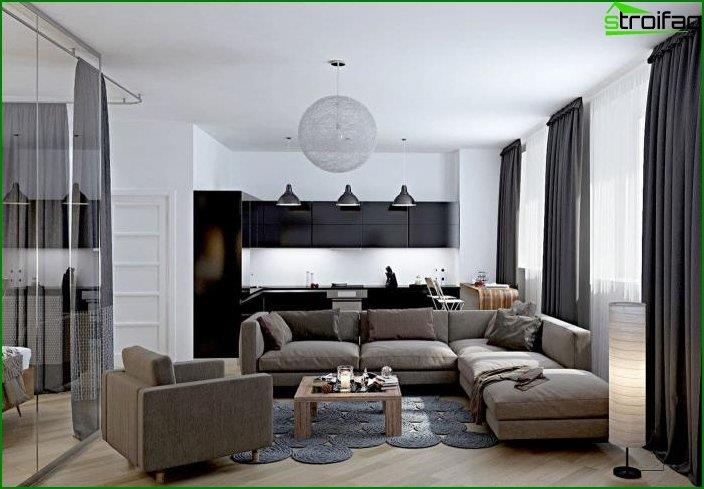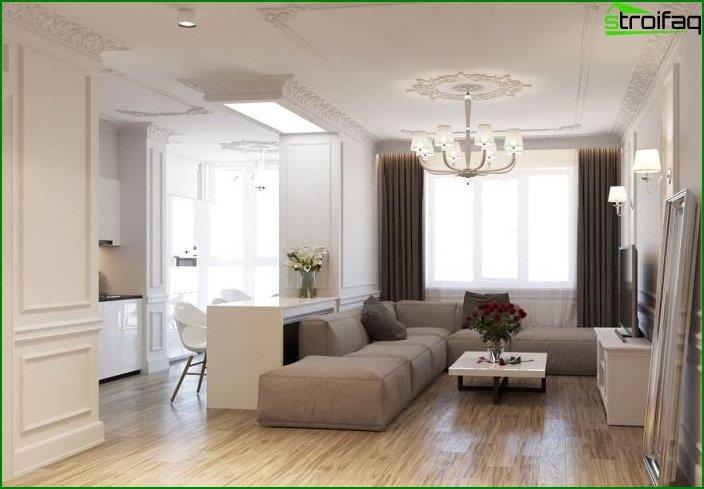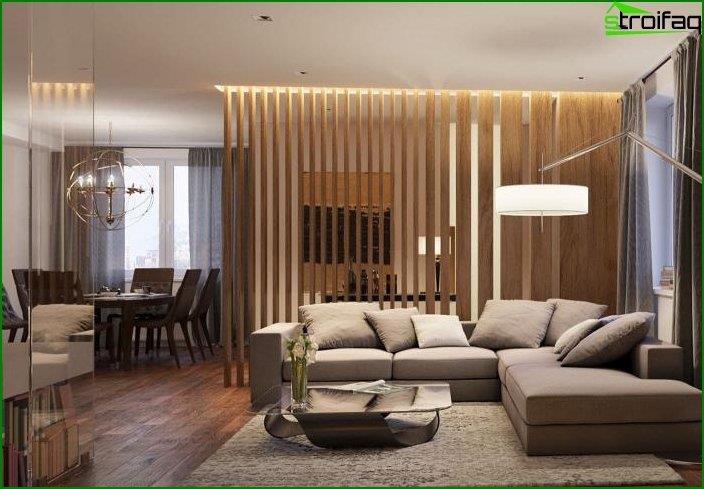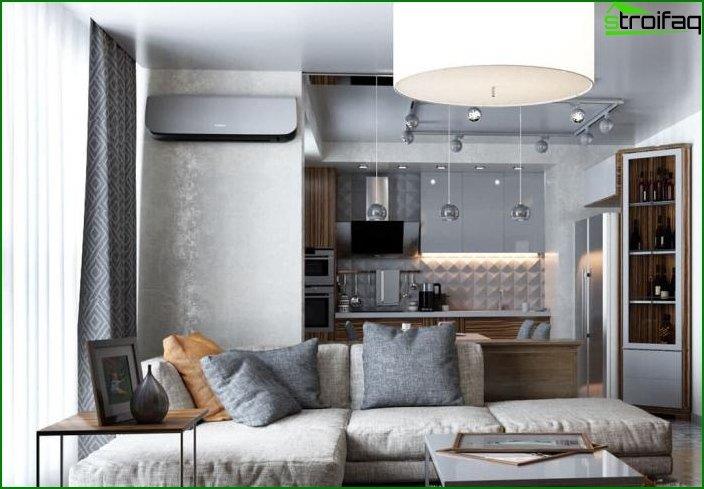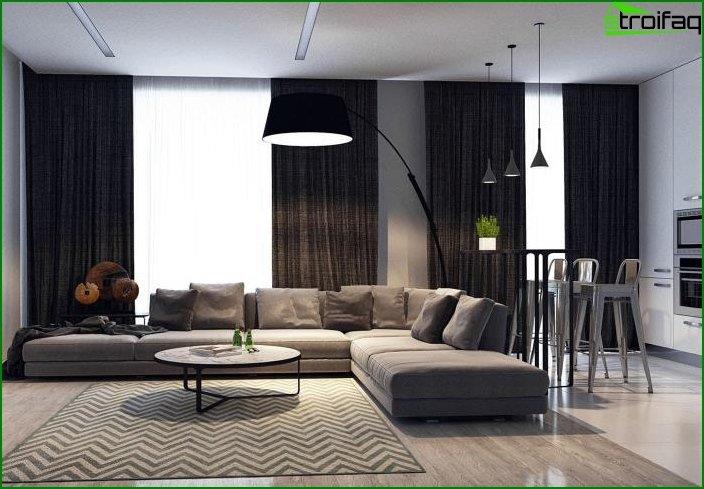 Excellent!
With the trends sorted out.
It's time to look at examples of their implementation.
Real photos of ready-made solutions for a small apartment and studio apartment, we prepared for you on the next page.
Also in the continuation of the article you will find stylish design projects for one-bedroom and two-bedroom apartments.