Most owners of private homes have long beenrenounced the use of standard orchards. Almost all aspire to create original and unique plot with aesthetic tracks, rare plants and unique lighting. Well-kept park with a small pond, pergolas, comfortable paths looks amazing. Rest in a place like this is comparable to leaving for a picnic. However, all this beauty is only visible during the day. With the coming of dusk everything disappears. That is why a mandatory element of any garden is considered light.
Manufacture of fixtures aimed at creatingvarious devices. They can be divided into two groups. Unitarily working copies are designed for lighting of fences, buildings, porch, arbors, benches.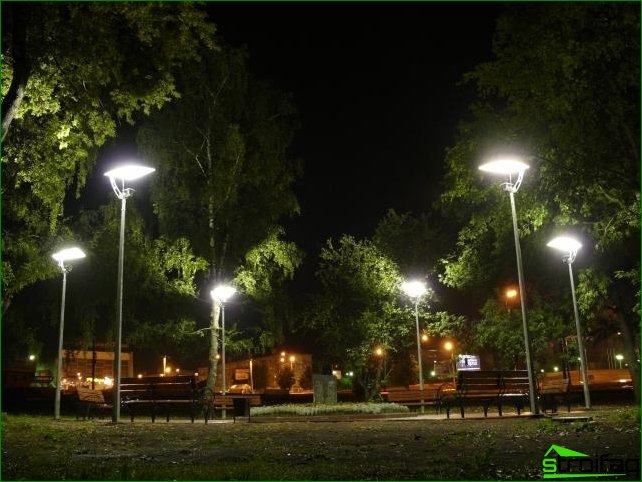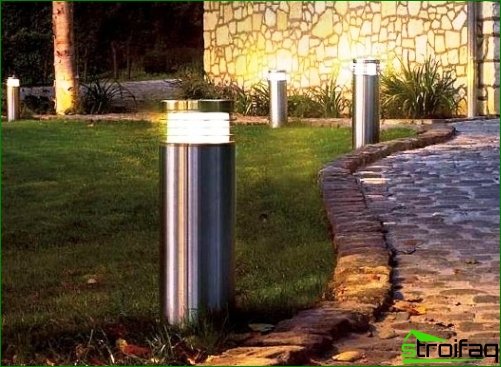 Decorative models are needed for illuminationtrees, shrubs and flower beds and to create various special effects. With well-thought-out lighting can even be the easiest site to make a unique and mysterious.
To enter the house, driveway zone territoryrecreation, playgrounds for children and sports use filler lighting. It forms a bright background light level throughout the site. This is possible due to powerful lamps. The higher the spotlight is placed, the greater the radius of the light spot. But these sources are visually narrow space. For this reason, in small areas, they should be used with caution.
Still need to avoid the harsh light,have a negative effect on the eyes for this reason it is best to choose a model with matte shades or steel bars. Today is also sufficiently developed the production of lamps, directing the flow of light up on a special screen. Due to the reflection effect is achieved by soft lighting plot.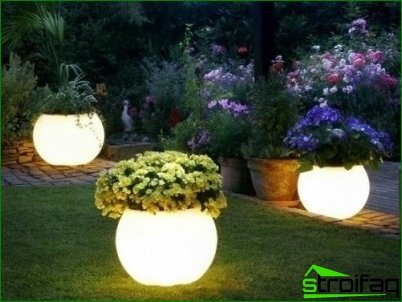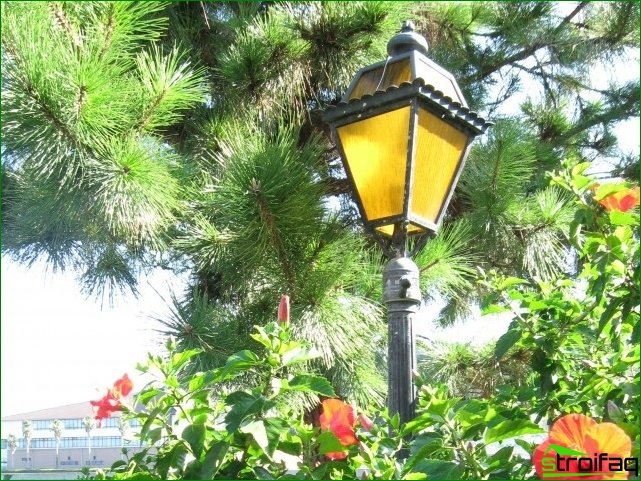 If you want to turn your garden into a fabulousforest, be sure to use mood lighting, which will create a park lamps. This category includes mini-projectors, the height of which comprises 0.3-0.5 meters. Also in this group are "water" lights designed for artificial reservoirs. This type of lighting is used as a self-illumination.
Also it is suitable as an additionalattribute to average power light sources. Directional lighting devices installed on the ground, capable of releasing the crown of trees or shrubs. They also allow to focus on the sculpture park and the alpine hill.
Properly selected street lights create a perfect harmony of landscape design, and provide comfort and safety of movement. This is especially true, the night time.