Scope and modification of modernLED lamps, the prices of which have long been satisfied with all segments of the population, suggest that the people who stood at the origins of their creation, were right, they prophesied a great future. And if before the LEDs associated with registration of trees and buildings, today they successfully replace standard light bulbs and surprise their adaptability no less than the latest electronic designs.
LED lamps arestand alone device, which acts as the main illumination LED element (semiconductor element) and the power source - the driver converts the alternating current to direct current. The main element of the LED is a semiconductor artificial crystal, painted in different colors. It is placed in a special cup of copper or aluminum, which acts as the cathode and a reflector simultaneously, then it is welded to the gold thread and poured all totally transparent compound.
At the present time to buy LED lampsAnyone can. And although they are ubiquitous in the beginning of their development, they have gained popularity a sufficient number of consumers.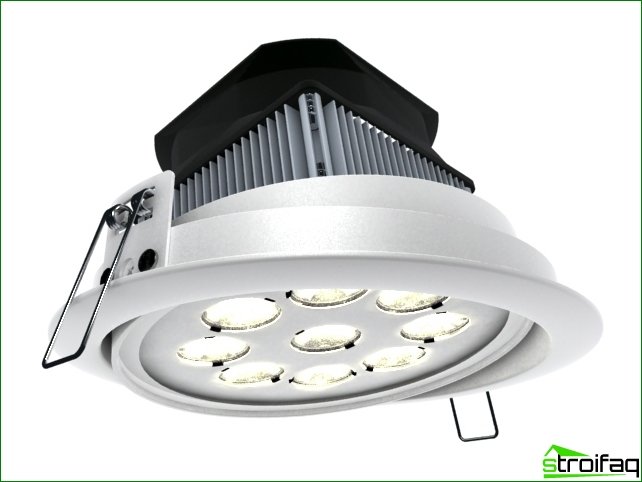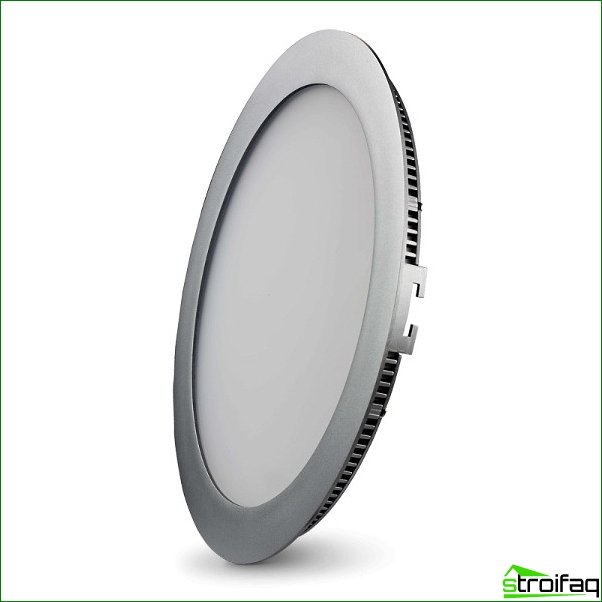 History of LED
The first time that the LED is solidemit light, the world has learned through Briton Henry Round, which opened the phenomenon in 1907. After him many other physicists have done in this area great discoveries, but seriously engaged in the manufacture of LEDs only in 1971. After 20 years, a scientist Shuji Nakamura and his colleagues Isamu Akasaki and Hiroshi Amano made a real revolution, creating the world's first blue LED (LED).
For a lot of work and a great result, they received the Nobel Prize in 2014. After lighting on the market began to appear LED panels, enjoying great popularity today.
The main advantages
As soon will be on sale, illuminated ceilingsteel panel with instant quickness bought up by ordinary citizens and public companies in charge of energy conservation. Today, developed the whole program of care from the standard lighting city streets, industrial plants and other facilities that require plenty of light. This general acceptance of LED bulbs due to a number of significant advantages:
1. Safety. In the manufacture of this type of device is never used mercury.
2. Long service life. They are able to operate for 30-50 thousand hours, and sometimes more. In this respect, they are superior rate of fluorescent lamps by 2-3 times.
3. To obtain a stream of light of any spectrum, it is not required to apply the filters.
4. High luminous efficiency. This indicator LED lights compared to fluorescent devices and almost 2 times higher than standard incandescent bulbs.
5. lamps consume very little power, surpassing even the well-known fluorescent lamps.
6. The lighting of large areas. With the establishment of LED-panels is made possible at a lower cost to cover the overall premise that immediately made them much more popular than fluorescent lamps.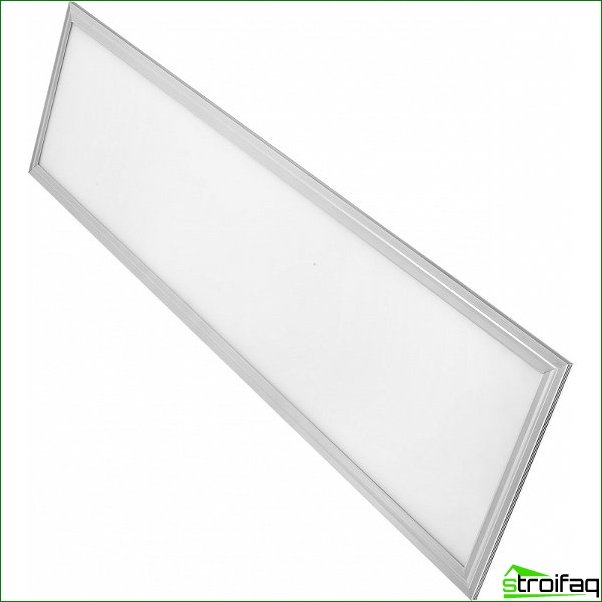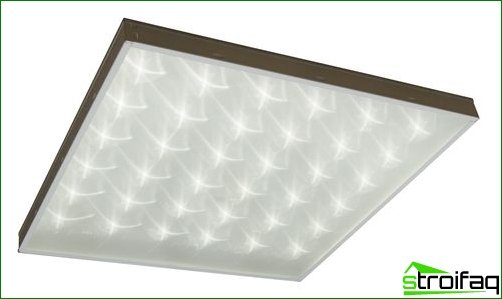 Where LED lighting used today?
Modern LED lights are currentlyuse almost everywhere, starting with the lighting of offices, residential buildings, industrial buildings and ending with mood lighting, large-scale buildings and structures from the street. However, they are not only in the form of panels, but also in other forms, designed by modern designers.