Today, the choice of instrument and equipmentlawn care is unusually wide. Most often, the choice comes down to buying a lawn mower and trimmer. The latter equipment is more mobile and functional, which is why many give preference to him. The company's products Master tool in a wide range. Most often when you buy has to decide the question whether the technique works on mains or equipped with a petrol engine? Consider the features of each type of equipment.
Features petrol trimmers
Petrol trimmers can have a 2-stroke and4-stroke engines. Devices of the first type is used as a fuel mixture of gasoline and oil. Powertrain operating in four-stroke mode, characterized by more power. The gasoline and oil are poured into the various containers. Moreover, four-stroke engines are more quiet operation.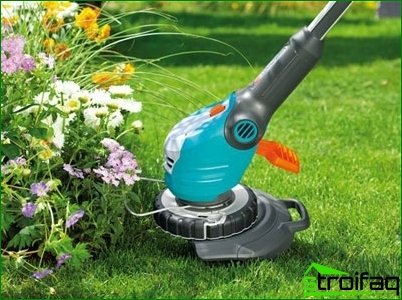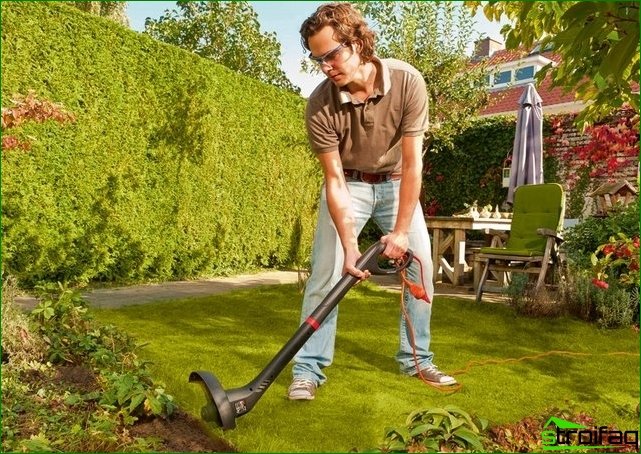 Equipped with a variety of petrol trimmersnozzles, which can not only cut the grass, but also cut off the branches, and remove snow. An important advantage is their mobility. Other advantages of petrol trimmers are:
• versatility - Special equipment increases the scope of the equipment;
• battery life - no need to connect to the mains;
• high freedom of movement - facilitates the processing of hard to reach places;
• High capacity - allows to cut even thick bushes and branches;
• the ability to work with drafts.
However trimmers Gasoline not depriveddrawbacks. For example, they are more severe in comparison with electrical counterparts, so in a few hours with them can be very tired. In addition, operation of the device is accompanied by a loud noise, they pollute the environment and are more expensive Elektrotrimmer.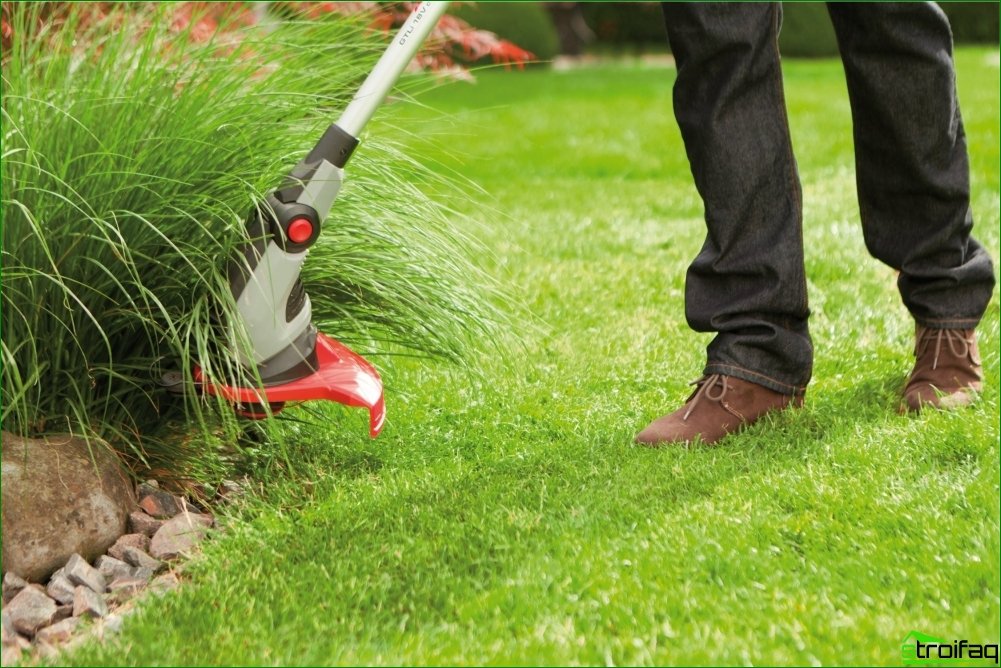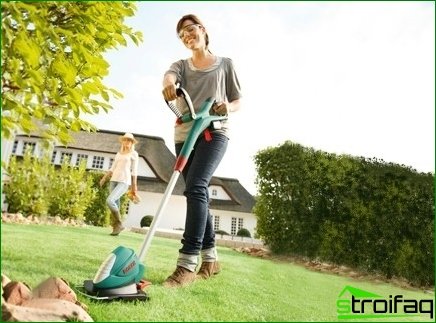 Advantages and disadvantages of electric trimmers
Devices of this type consume electricity,which flows through the cable. They can be equipped with several attachments. Their feature is the less weight, but reduced and mobility. Much depends on the length of the extension.
The main advantages of electric trimmers are:
• High environmental friendliness;
• low weight - reduced fatigue from work and increased mobility;
• Minimal noise operation;
• lower cost compared to petrol counterparts;
• Easy to store, maintain and operate.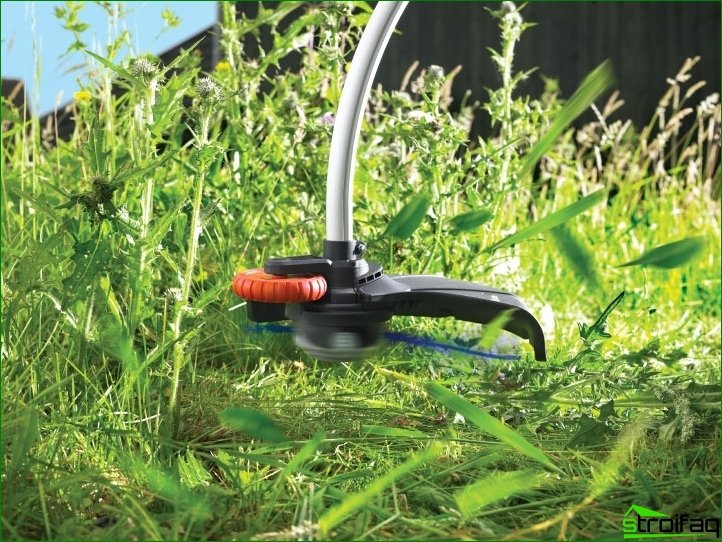 Electric scythes and have weaknesses. For example, there is not always able to connect to the mains. In addition, it is possible to interrupt the cable, and then have to spend a lot of time on his recovery. A elektrozamykaniya appearance makes it impossible to use the equipment during rain and in wet weather. Functionality of electrical devices is generally lower than that of gasoline.
After considering the advantages and disadvantages of gasoline and electric trimmers, you can determine the best type of equipment specifically for your environment.