German manufacturer of Chainsaws STIHL, whichin a wide range provided in the domestic market have gained high popularity among consumers of garden machinery. If you ever try to work with this saw you a long time to remember those feelings that make you a professional. They are easy to handle and use, and also have the largest torque, high efficiency, low vibration and comfortably in control.
In your backyard German chainsawSTIHL products will be indispensable for trimming trees and shrubs for the winter firewood, building with wood, small chores and so on.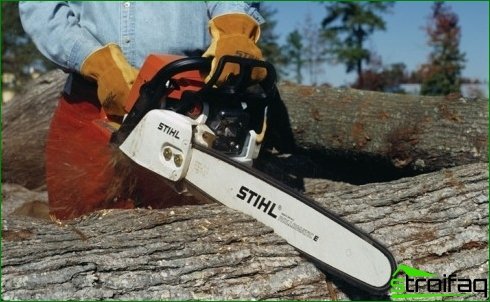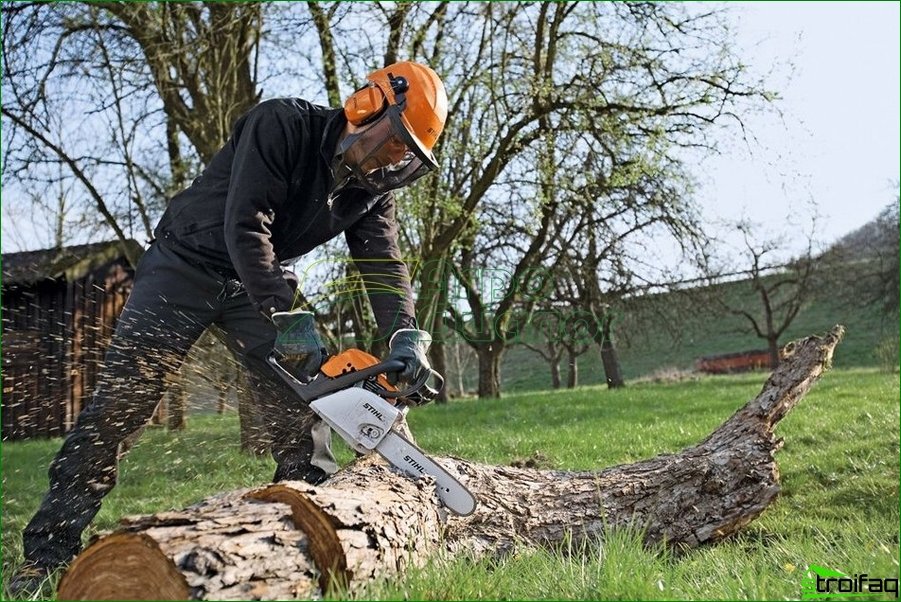 Retail prices for STHIL chainsaw is much highercounterparts from other manufacturers, it is due to the high quality of performance, reliability and high performance parameters. All the latest models are equipped with anti-vibration system, quad fuel distribution technology that significantly reduces fuel consumption, increases torque and improves engine efficiency.
The most dangerous elements of the chain saw designcarefully designed for safety. The tension of the chain is equipped with a special screw, which is accessed through the sprocket cover. To control the hot and cold running a separate lever - it increases the comfort and safety of the operations with the saw, since the right hand is always on the handle.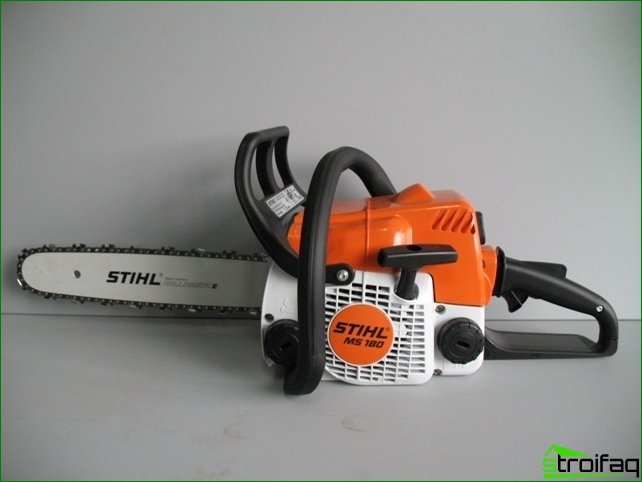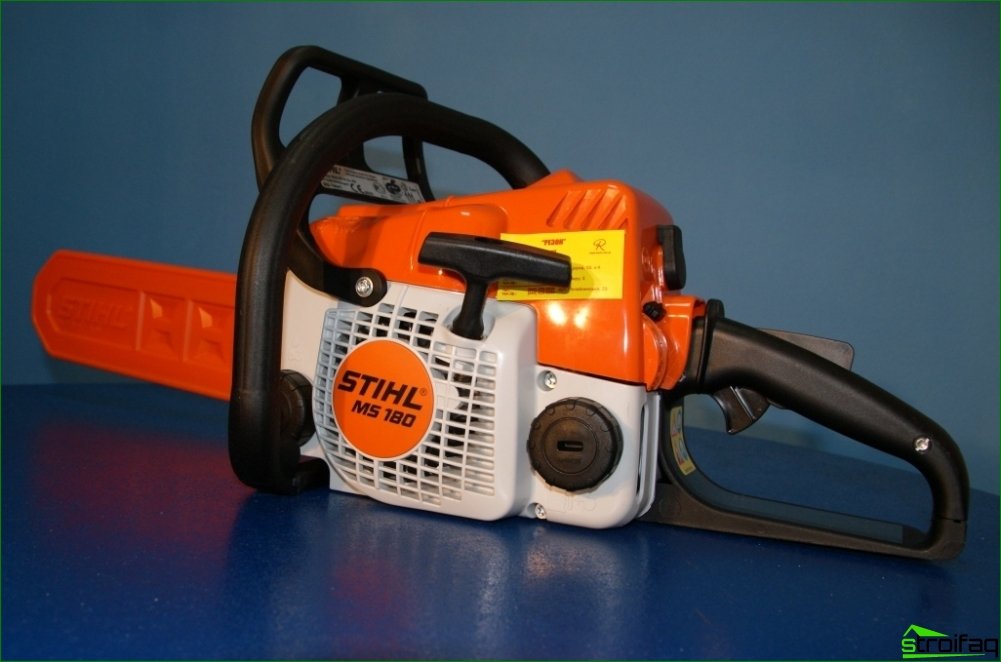 For use in a gasoline sawsFar North, they have two modes of operation, when switching to winter mode carburetor compartments are heated, which protects these components from freezing. Chain lubrication completely redesigned, and now oil is fed directly to the connection of the chain links that reduce oil consumption by half.
Many models are equipped with an automatic brake chain, which instantly fires the front palmrest, or with a strong impact.
The company produces more STHILcare accessories for chainsaws - machine for sharpening chain saws. This device will provide the right care for chain saws and you do not need to once again contact the service center to carry out such an operation. The machine ensures the correct filing angle chain correction circuit in the deformation of solid objects and the timely repair.