Concrete is certainly one of the mostwidespread and used building materials. The area of ​​application is very extensive. One such area is the floor equipment in buildings and structures. As we know the floor must be perfectly smooth. To solve this problem the builders in the past used a variety of hand tools. Now, with the development and improvement of construction equipment to the fore this kind of tool as screeds. Using the screed allows to solve two problems at the same time, it is the alignment of the floor, and sealing concrete and cement mass.
Modern industry produces twomain types of screed: floating and slats of applications which use the guide. In this vibrating rail can be made of steel material or aluminum. The latter option is preferable, since aluminum has higher corrosion resistance to impacts, and therefore greater durability. The principle of operation is simple screeds.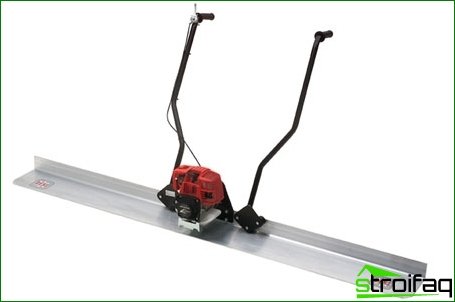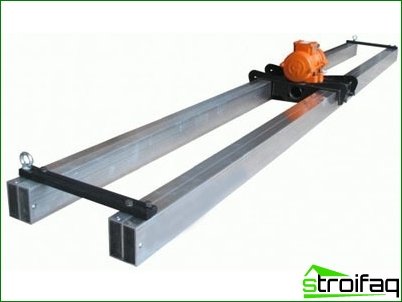 On metal or aluminum framefixed motor impulses from the work which is transmitted to the frame. This results in the vibration of the frame, which in turn helps equalize the surface of a concrete solution and displace the air out of it surplus.
The most commonly used as a motorpetrol or electric actuators. Each of them has its own advantages and disadvantages. For example screeds with petrol engines have higher performance than electric. Another undoubted advantage of gasoline screeds is its independence from the presence of on-site electrical power source. Concrete electric Viboreyka less productive, but also has a number of advantages. One of them - low noise.
Do not forget that most of the workRelated to the leveling of floors is carried out in enclosed spaces and here the electric screeds come to the fore in the first place because of the absence of harmful emissions when the engine is running.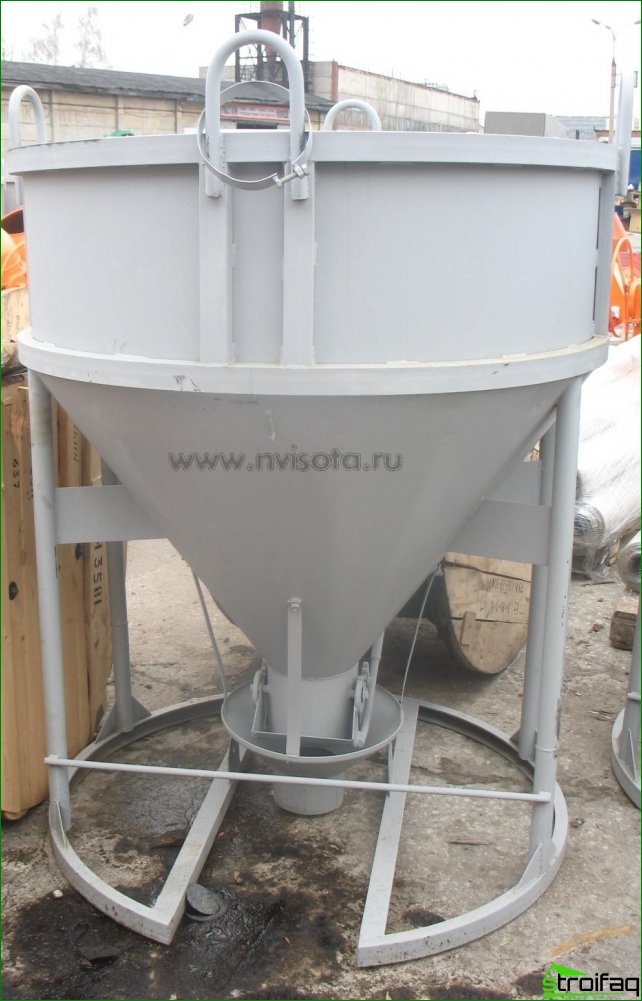 You can also distinguish between screeds and theirconfiguration. Depending on the design features and configuration they can be a fixed-length, telescopic and sectional. The first embodiment is a frame integral with the actuator. The second is a one-piece construction, but with the possibility of changing the length of the profile according to the surface to be treated. And Modular screeds are assembled from individual sections of a certain length.
The company "RusInStroy" is engaged in supplying andselling screed and accumulated in this area a great experience. Also screed in the range of companies represented, and other equipment necessary to work with concrete mixtures and solutions, such as bucket for concrete bell, Concrete mixers and vibrators. In "RusInStroy" presented screed models from major manufacturers, well-proven in the domestic market: Samsan, TSS, Wacker Neuson as well as a model of its own production. Make an order for the necessary equipment, you can at the official website or by phone.